Found in the isolated wilderness of Norway's northern region, about as far away from anything significant as you can get, the Efjord cabin is the ultimate weekend retreat for those wanting to escape the hustle and bustle of city life.
Built on Halvarøy island off the Ofoten fjord and requiring a completion time of two years, the cabin sits atop a natural ledge with breathtaking views, taking in two of the country's most challenging mountain climbs to the north and the fjord and evening sun to the west.
Speaking with Arch Daily, architect Snorre Stinessen of Stinessen Arkitektur explained the desires of the owner to create a "retreat that focused on the panoramic views of the site, but also transported them to a feeling of isolation and total privacy, away from hectic work days in the city."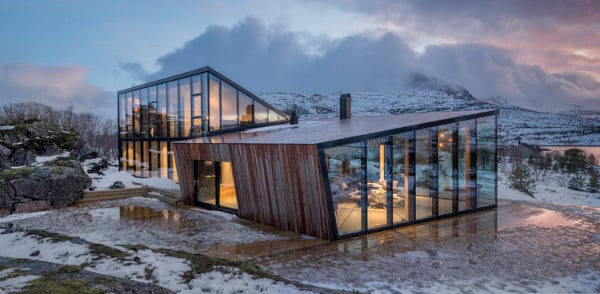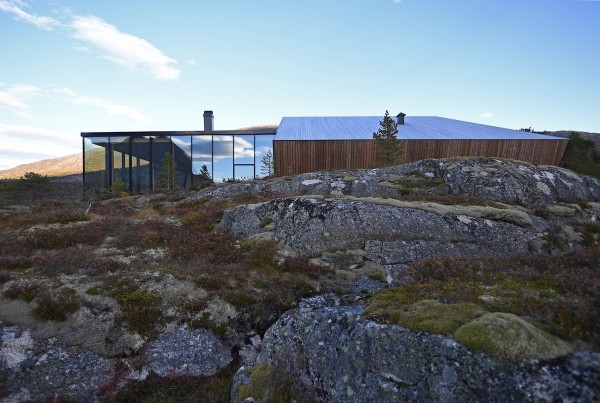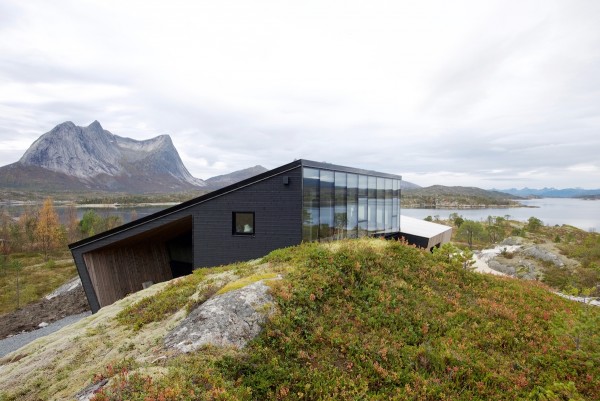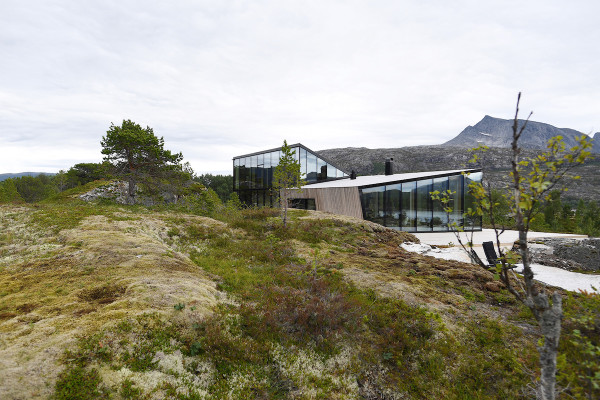 Ticking all the boxes of the brief, the retreat is made up of two main sections, each featuring ceiling-to-floor mirrored windows offering spectacular views of the surrounding countryside. The 650-square-foot property is constructed from wood, with the exterior made from structural glazing and core pinewood, designed to deal with the harsh conditions of the area, such as hurricane-force winds and heavy snowfalls.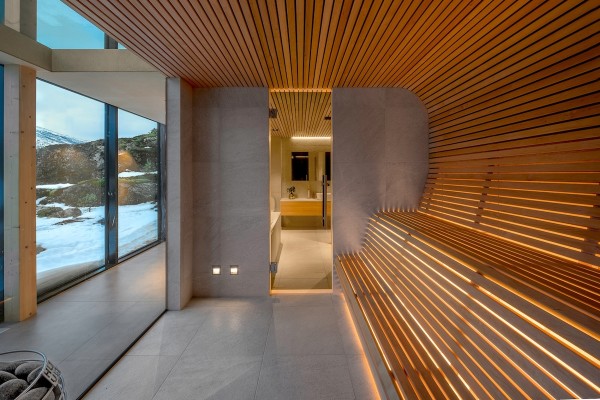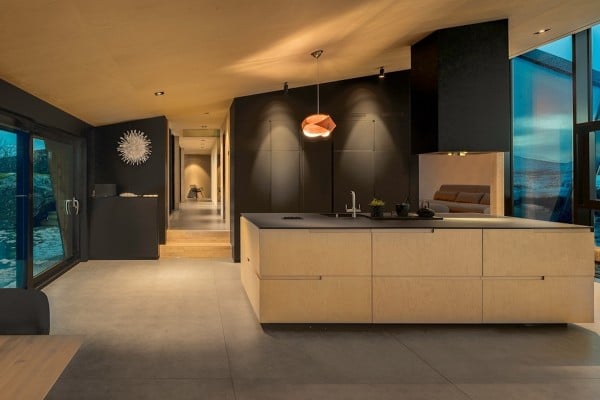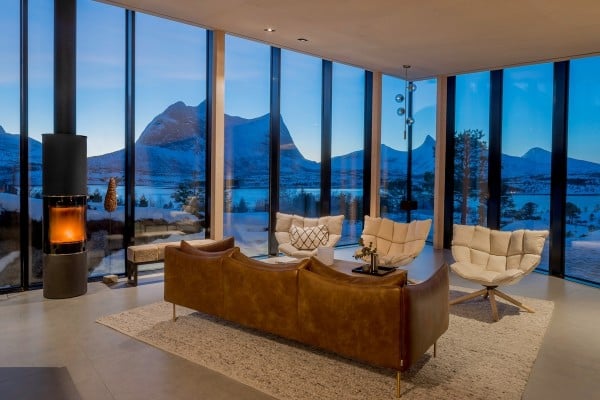 The interior contains birch veneer and granite tiles, while the sauna is built with aspen slats, helping absorb excess moisture. The kitchen is large and open, using natural light to emphasise the space, while the living room is a cosy area to curl up by the fireplace and gaze upon the natural beauty of Norway.
RELATED: Eight Frank Lloyd Wright buildings are now UNESCO world heritage sites