When Gustave Eiffel designed the very tower which would immortalise his name circa 1886, the French civil engineer decided to achieve one of the hardest – and highest – flexes in architectural history by including a private apartment for himself, placed right up top, directly under the spire.
As explained in the book La Tour Eiffel de Trois Cent Métres (translation: The Eiffel Tower of 300 Metres) by Henri Girard, envious Parisians would routinely offer Gustave Eiffel small fortunes to rent the apartment for a single night. But Eiffel routinely refused. Rather this industrial era Chad would reserve the space perched 1,000 feet above ground exclusively for his own enjoyment + quiet reflection, and occasionally to entertain the odd prestigious guests, like famed inventor Thomas Edison.
Surrounded by an open-air balcony, the high-rise residence where Eiffel presumably never slept measured to approximately 1,076 square feet (100 square meters), with a decent portion occupied by the elevator cabin, stairwell landing from the floor below, as well as several technical installations.
---
---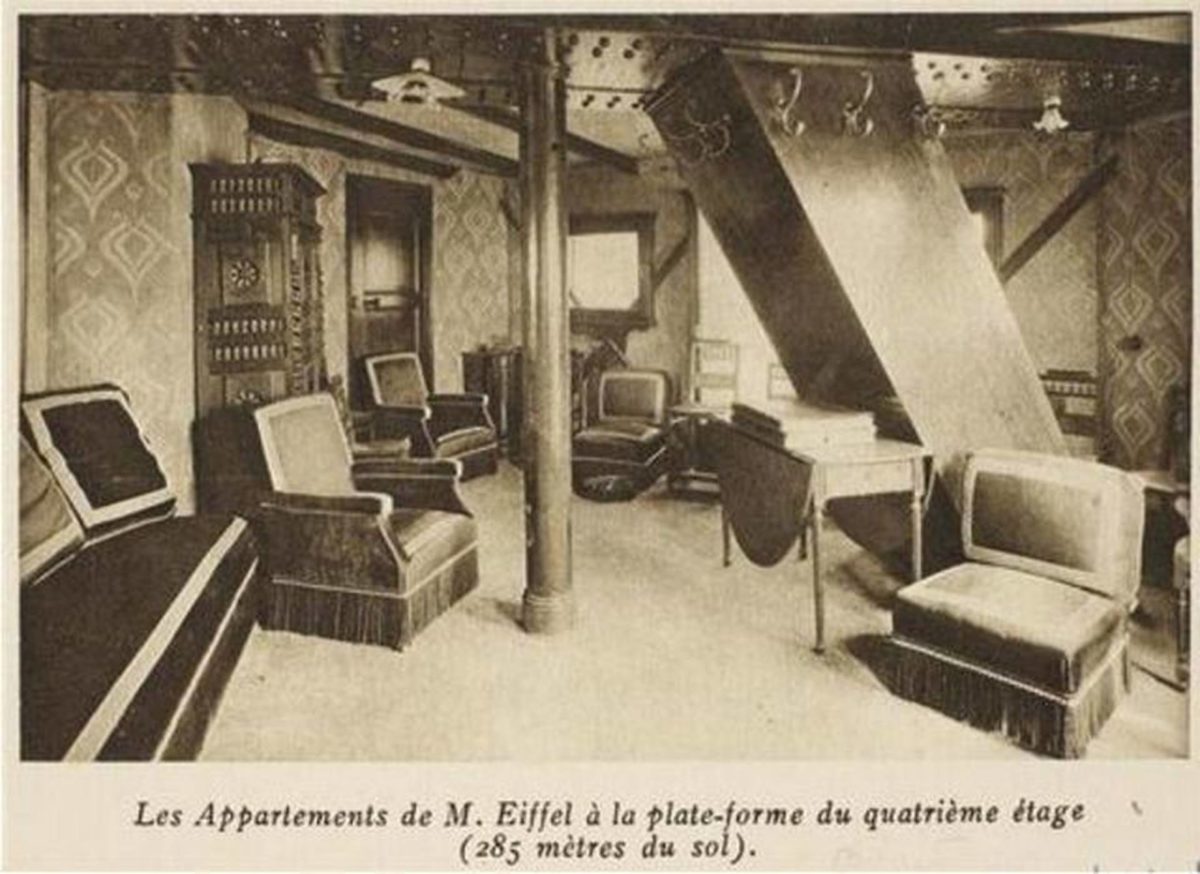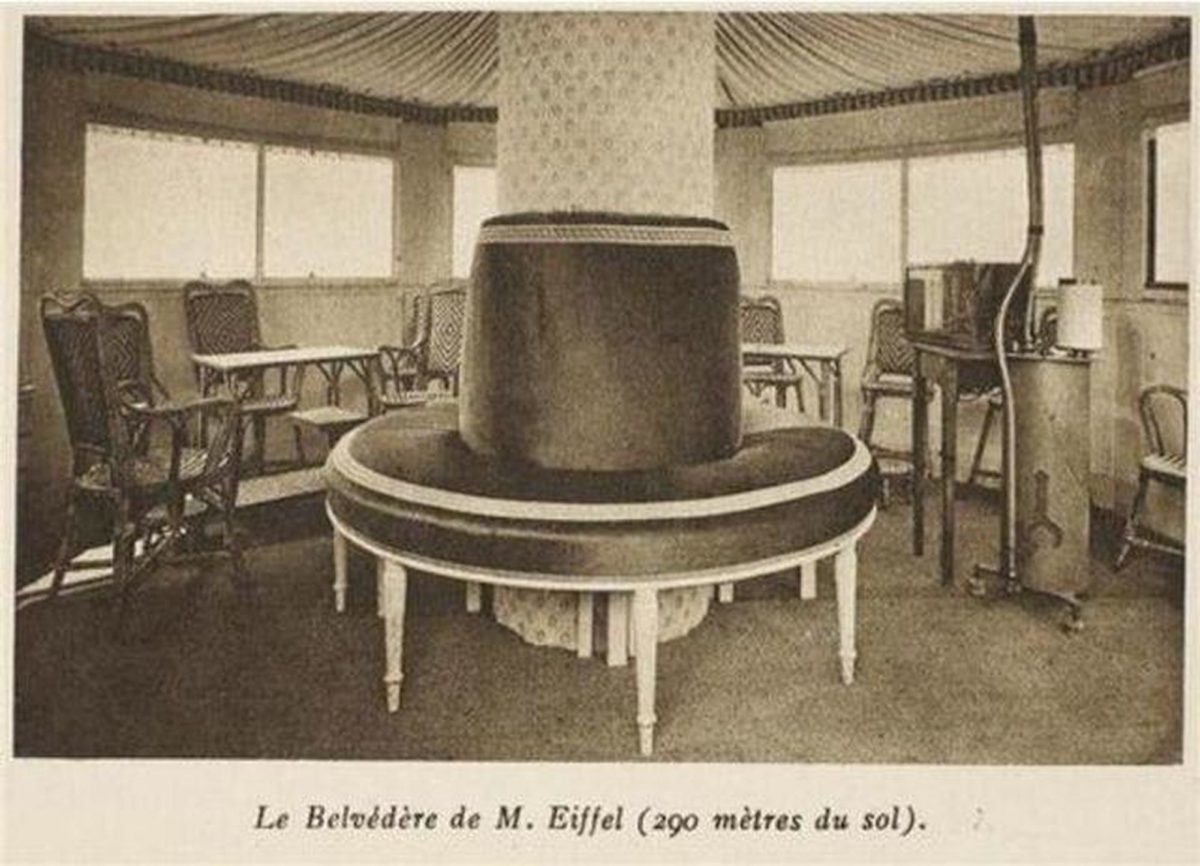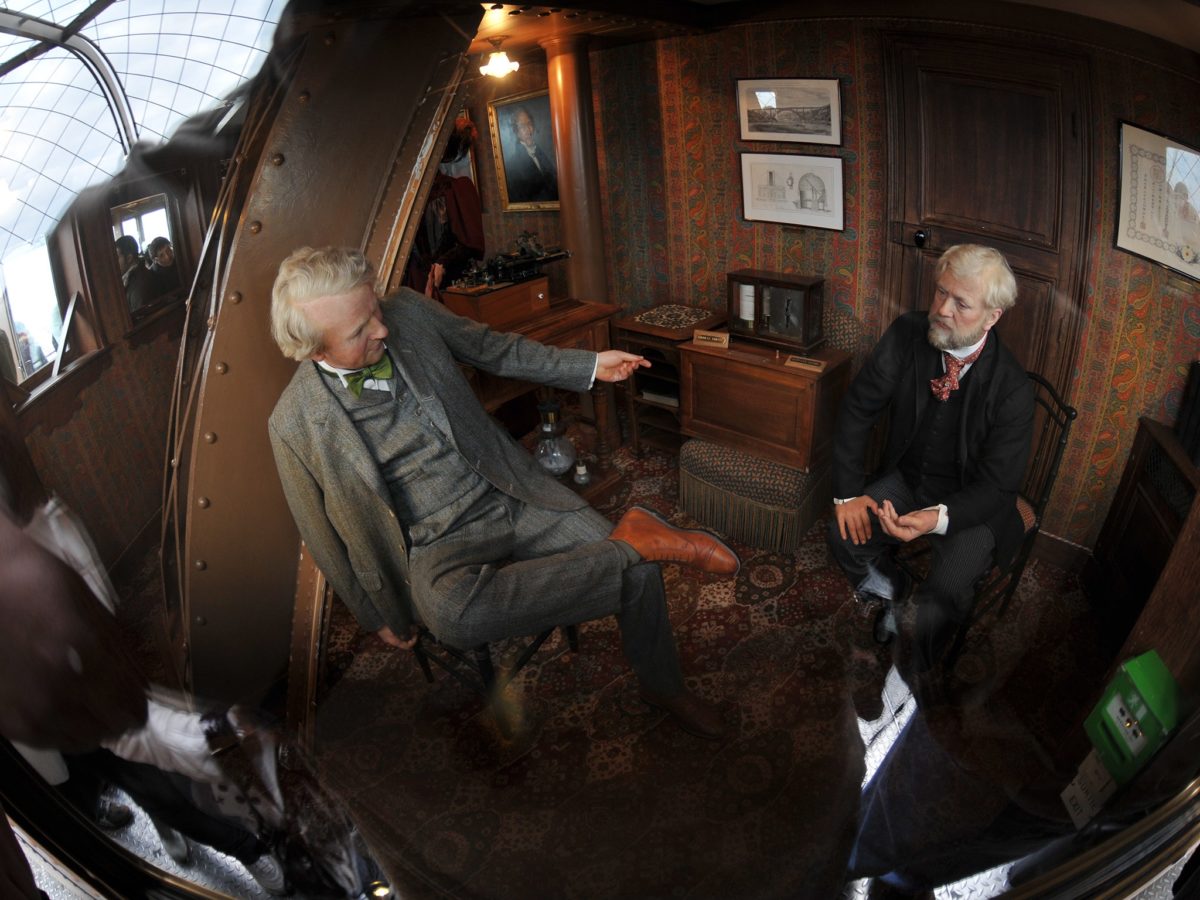 RELATED: The Hidden $66 Million Penthouse Above Sydney's ANZ Tower
Back in the day, the Eiffel Tower apartment included a living room with a table to scrawl away on sheets of parchment and slide into all the mademoiselles' letterboxes; a couch where you could be conked out on absinthe after lunch, as per the historical + cultural custom; a piano to rehearse whatever the 19th century equivalent of 'Marvins Room' was; as well as a kitchen, bathroom, separate toilet cubicle, and a couple of work desks.
"Without a bedroom, this dwelling was primarily designed to comfortably accommodate notable guests and for Gustave Eiffel to work on scientific experiments which could be heard from other areas of the Tower," notes the tourist attraction's official site.
In 2015, this particular section of the Eiffel Tower become available for the public to visit – complete with a recreation depicting the momentous occasion when Thomas Edison and daughter Claire visited Paris in 1889, gifting Eiffel an early sound-recording device (wax sculptures and all). A year later, during the UEFA Euro 2016 tournament, a second 2,000 square foot apartment was briefly open for guests (competition winners) in the empty conference space far lower down; courtesy of vacation rental company, HomeAway.