Acclaimed American designer and architect Frank Lloyd Wright's final home he created is up for auction later this month. Found in the desert hills of Phoenix, Arizona, The Norman Lykes House sits on 1.3 acres and borders the Phoenix Mountains Preserve.
Designed shortly before Wright completed construction of the Guggenheim Museum, this rare home covers 3,095 square foot and comes with three bedrooms and three bathrooms.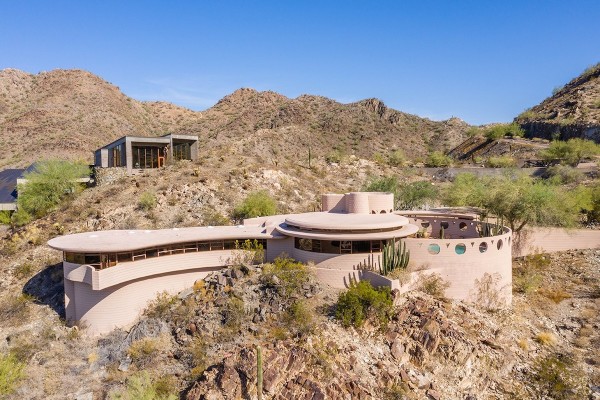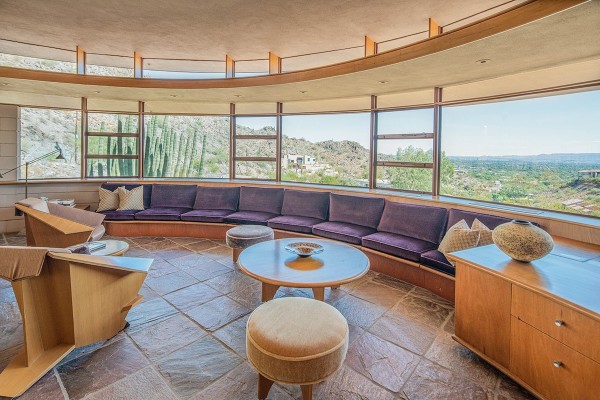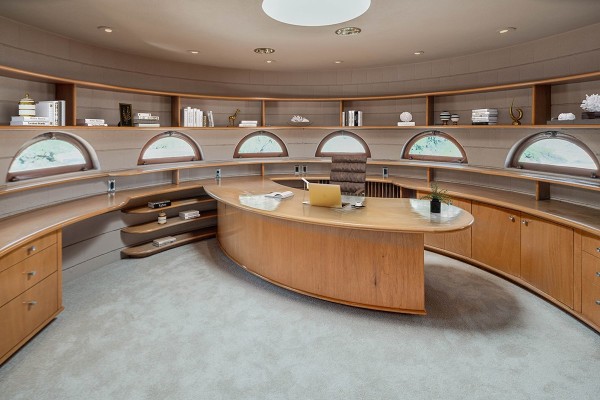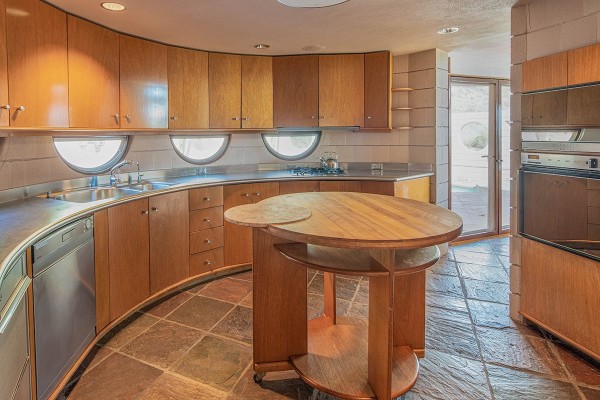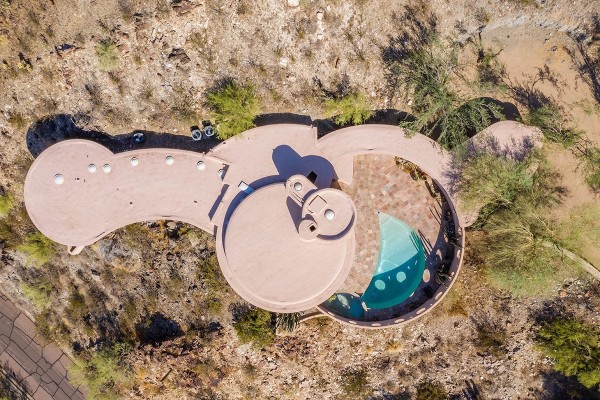 "A late Frank Lloyd Wright house in such impeccable condition is truly a treasure," says Heritage Auctions Director of Luxury Real Estate Nate Schar. "Bidders will have the opportunity to not only buy this incredibly livable mid-century modern home but also to own the final masterpiece from the most iconic American architect."
---
---
The abode stays true to Wright's concept of organic architecture and is fully integrated into the arid mountainous region it calls home. The circular property is made from concrete blocks carried by hand to avoid disrupting the site's natural surroundings that are coloured to match the natural surroundings. The interiors feature handcrafted Philippine mahogany and mid-century furnishings throughout, awarding the home a real 1950's vibe.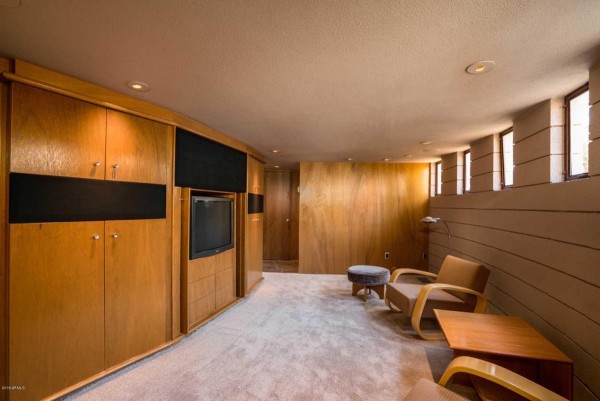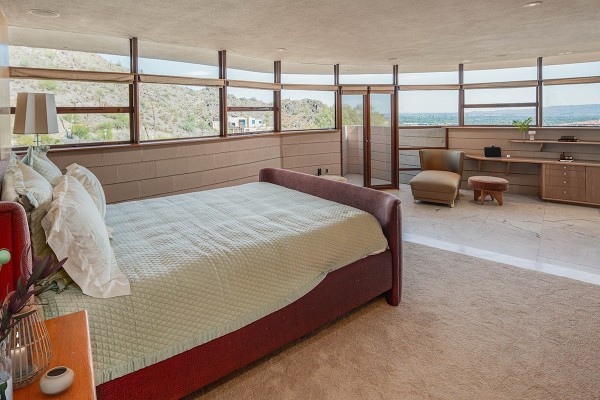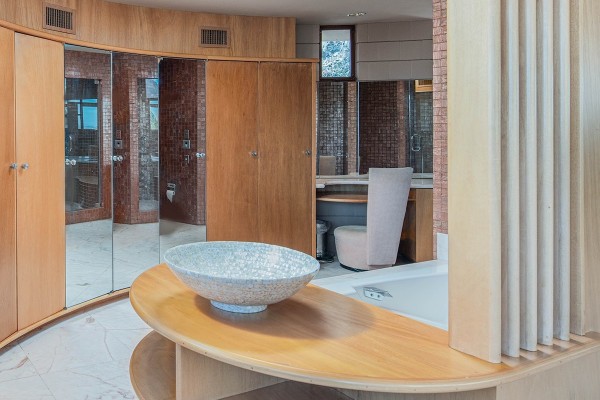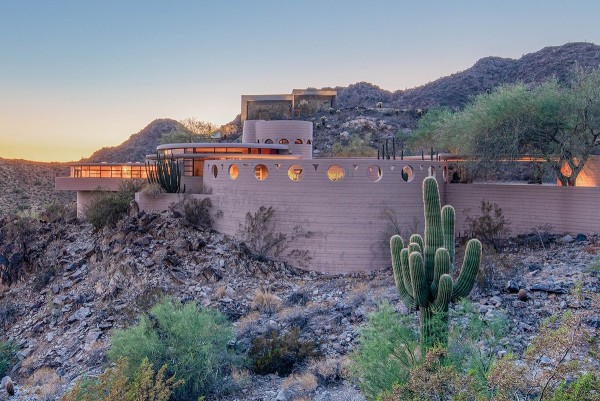 The second-storey office, master bedroom and living area provide spectacular views of the mountainous desert with a half-moon shaped swimming pool offering a haven from the desert heat.
The Norman Lykes House is up for auction on October 16. You can take a virtual tour of the home in the video below and find out more details regarding the sale through real estate agents Heritage Auctions.
RELATED: This Stone Villa In Germany Is An Ode To Modern Minimalism