Harvey Specter is a man who needs no introduction. He wears the sharpest suits, drinks top-shelf Macallan, and dominates Manhattan from the courtroom to the boardroom. Harvey Specter's New York City office and apartment boast skyline views, iconic furniture, decor worthy of inspiration, and the best finishes his billings can buy. The man is the envy of us all.
It should come as no surprise, then, that Specter is the first to feature in our multi-part home & office styling series. I've compiled some of his best one-liners to show you how to emulate his decor, using a design ethos sourced from the man himself.
RELATED: How Much Would It Cost To Own Harvey Specter's Life?
On Furniture & Colour
"Get it through your head. First impressions last."
And Specter makes a goddamn good one with his Modernist furniture that costs a pretty penny.
Specter's throne is a Soft Pad desk chair by Charles and Ray Eames, with his visitors enjoying Mies van der Rohe's Brno Chair, an MR Chaise lounge and a Barcelona Chair.
What a Rolex is to watches, these Bauhaus icons are to design. Like his own approach to winning a case, they exude an understated, 'less is more', approach to design. Stripping back design to its most elegant, practical and beautiful form.
As for colour, Specter opts for black, grey and white with natural textures. Despite his audacious attitude to negotiating, Specter plays it safe on bright colours and patterns.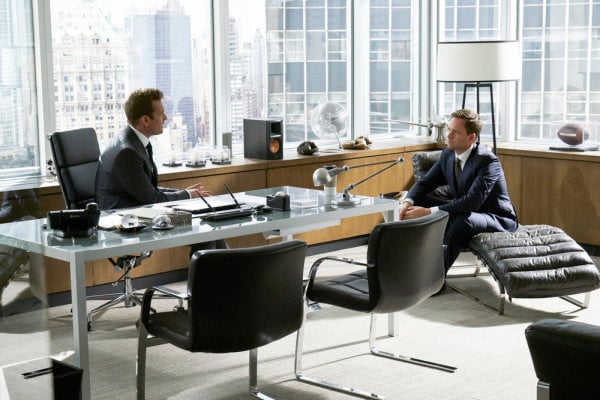 On Lighting & Art
"Don't raise your voice. Improve your argument."
Not shy of persuasion, and a good bluff, Specter knows how key lighting can influence the mood of a space.
Foscarini's Aplomb pendants might adorn his kitchens, but placing his opposing council under an Achille & Pier Giacomo Castiglioni's ARCO lamp would really stack the pressure on. Or at the very least, get Louis sweating.
When it comes to artwork, you have to get creative when you trade in your walls for unobstructed Manhattan views. Harvey boasts a series of signed Michael Jordan basketballs atop his cabinetry. As he damn well should. If sports aren't your thing, invest in a statement collectable like Medicom's Bearbrick. The Haroshi and Karimoku Bearbrick would surely get Harvey's nod of approval. What can I say, Specter strikes me as a man who respects wood.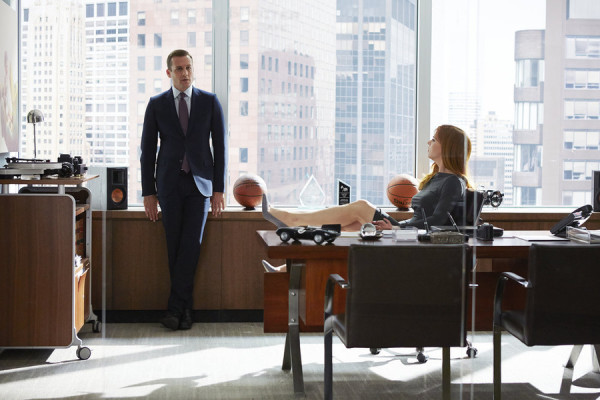 On Homewares & Accessories
"You always have a choice."
And Specter's is a dram of The Macallan 18-year-old. Enough Said.
Always match top-shelf whiskies with quality homewares, like these signature Baccarat Crystal Glasses. And why not keep them tucked away in the breastplate of a Sir Galahad Serveur? Sure, it's not on the set of Suits, but you've got to expect some level of cheek from the youngest senior partner at the firm.
If Specter won't get his hands dirty doctoring evidence, then there's no way he would in the bathroom. Why squeeze his own toothpaste when a chrome-plated Lorenzi Milano Toothpaste squeezer can do it for him? The device clamps down hard, to salvage every last bit of minty goodness. And why wipe your own…well, you know…when a TOTO Washlet bidet will leave you ready to take on the boardroom?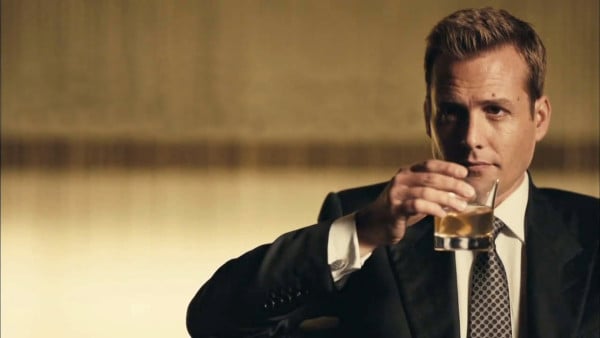 On Appearance & Robe
"Ever loved someone so much, you would do anything for them? Yeah, well make that someone yourself and do whatever the hell you want."
In short, you have permission to spend big on yourself.
Specter's brand lexicon contains none other than Brioni, Hugo Boss, Tom Ford and a Patek Philippe 5004P Chronograph – one of the boldest wardrobe statements if ever there was one. Of course, you would have to keep up appearances with a gorgeous Buben & Zorweg Watch Winder for its days off.
And in order to stay trim in your tailored threads, no private gym club membership could match the elegance of an at-home Kinesis Personal Heritage Leather gold-plated exercise machine, by architect Antonio Cietterio. If you're keen to sneak in some reps at work, keep a pair of Phillippe Stark POAA dumbbells in your drawer too.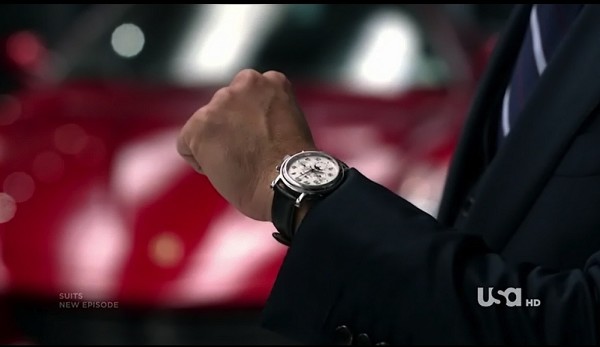 On Storage & Leisure
"When you're backed against a wall, break the goddamn thing down."
Is this Specter's permission to install a secret passageway? You be the judge.
Surely one segment of his record-stacked bookcase slides back to reveal a sound-optimised studio for listening to vinyl? Okay, perhaps not, but that doesn't mean you can't commission Trust Creative Home Engineering to build you your own.
My guess is that Specter hides something like the limited 40th-anniversary edition of the Linn LP12 Oak turntable in there. Fun fact: The oak was crafted from casks used to mature Highland Park's award-winning whisky.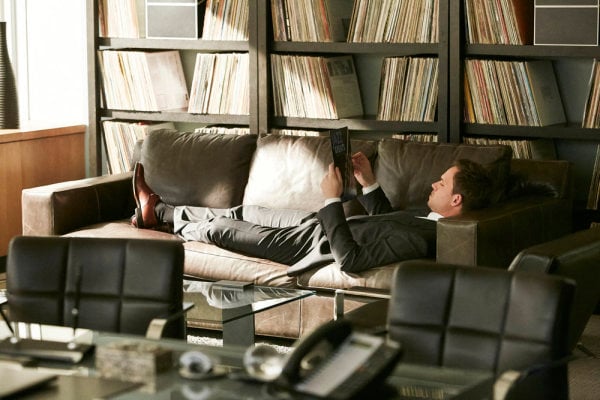 On Visitors & Entertaining
"It's not bragging if it's true."
There's little chance that Harvey Spectre spends too many nights alone.
Show her top-shelf hospitality by scattering around some Fornasetti candles and keep a Daniel Hanson Cashmere Robe within reach for when you walk her out the next morning. Although, by donning 'The Sistine Chapel Ceiling' of dressing gowns, beware the possibility she'll extend her stay.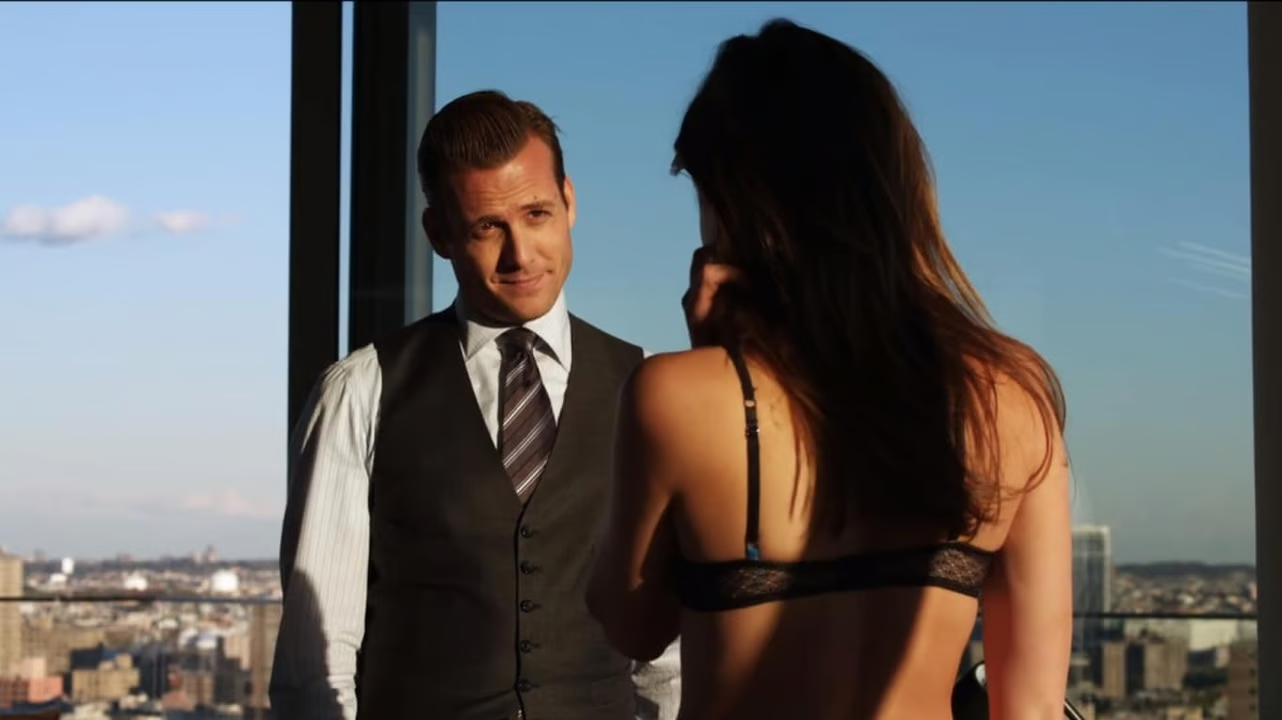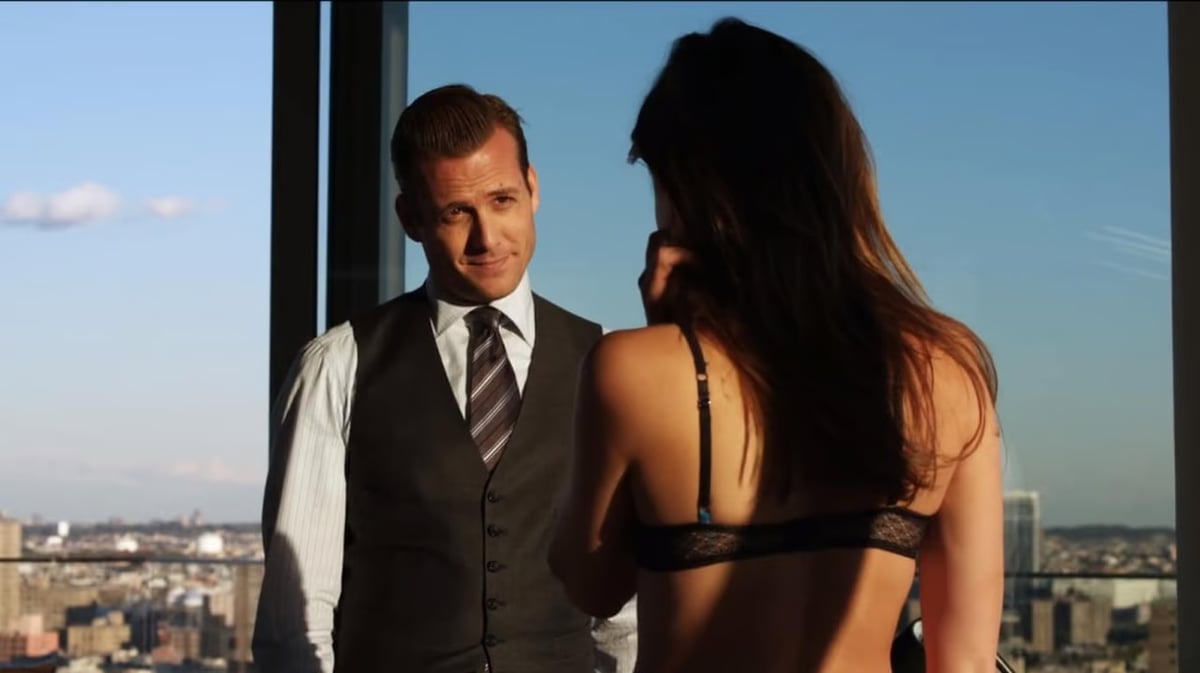 "Anyone can do my job, but no one can be me."
It's true. While we can try to replicate his style, confidence, quick wit and charm, I hate to tell you, gents, you'll never live up to the big man.
What you can do, though, is give it a good crack with this list. Surprisingly, Matt Blatt boasts some seriously solid copies inspired by a selection of the designer pieces above.