We've said it before and we'll say it again. There's a wrong way of doing things and there's a right way of doing things, and as for this tech entrepreneur's bachelor pad – it's all kinds of right. Tasteful, understated, with a measured balance of personality. Until further notice, this is what we should all be aspiring towards in term of urban interior design.
Tucked away in a 19th-century SoHo loft, the building that houses this display of design excellence was formerly a department store. Original brick walls, high ceilings, expansive windows, the building is classic down to the arched niches.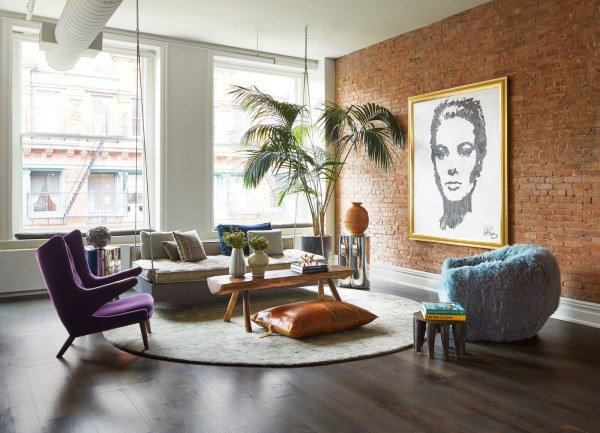 "I love living in a place that has history," says Jason Liebman, former Google executive turned co-founder of instructional education platform, Howcast.
---
---
"At the same time, I didn't want it to feel like you were walking into a museum. It was important for me to have an apartment that feels really comfortable, where you can actually sit in every chair and not feel like it's too perfect or precious."
The intent was always to unite function and form. Or as Liebman himself puts it, "… something that wouldn't be destroyed when friends come over…".
"Practicality can be a double-edged sword," says designer, James Huniford.
"If something is practical, it's automatically assumed that it's not attractive."
Everything you see imbues the space with both purpose and originality. Whether it's the custom Fabricut velvet sectional tied together with the Beauvais circular rug, the communal style dining table under the Lightolier chandelier, the Romeo Rega octagonal brass table and tufted leather ottomans, or the Obsolete sconces that illuminate the custom wood-concrete vanity – it all directs a certain flow of energy that makes a clear "work hard, play hard" statement.
Check out the full tour below.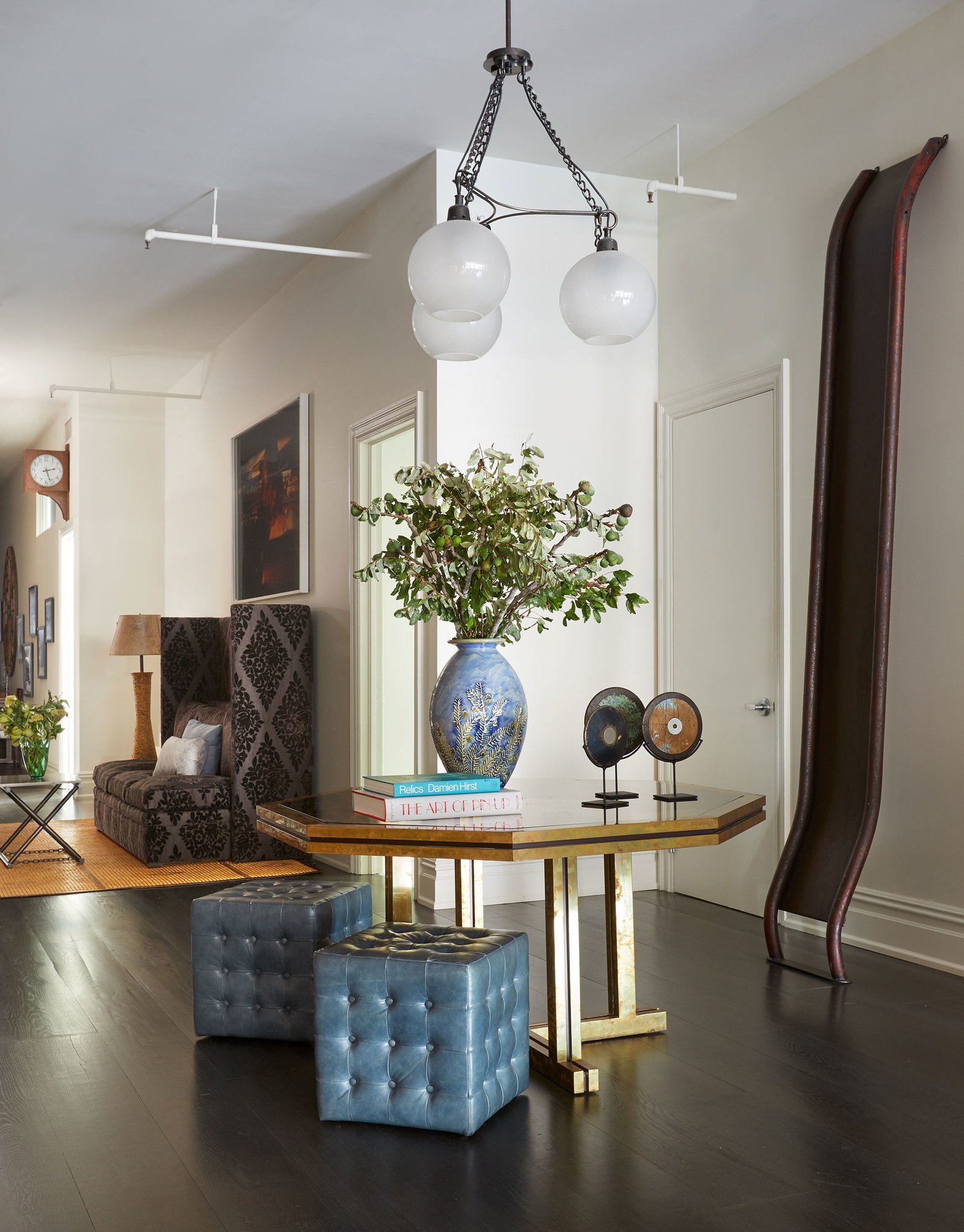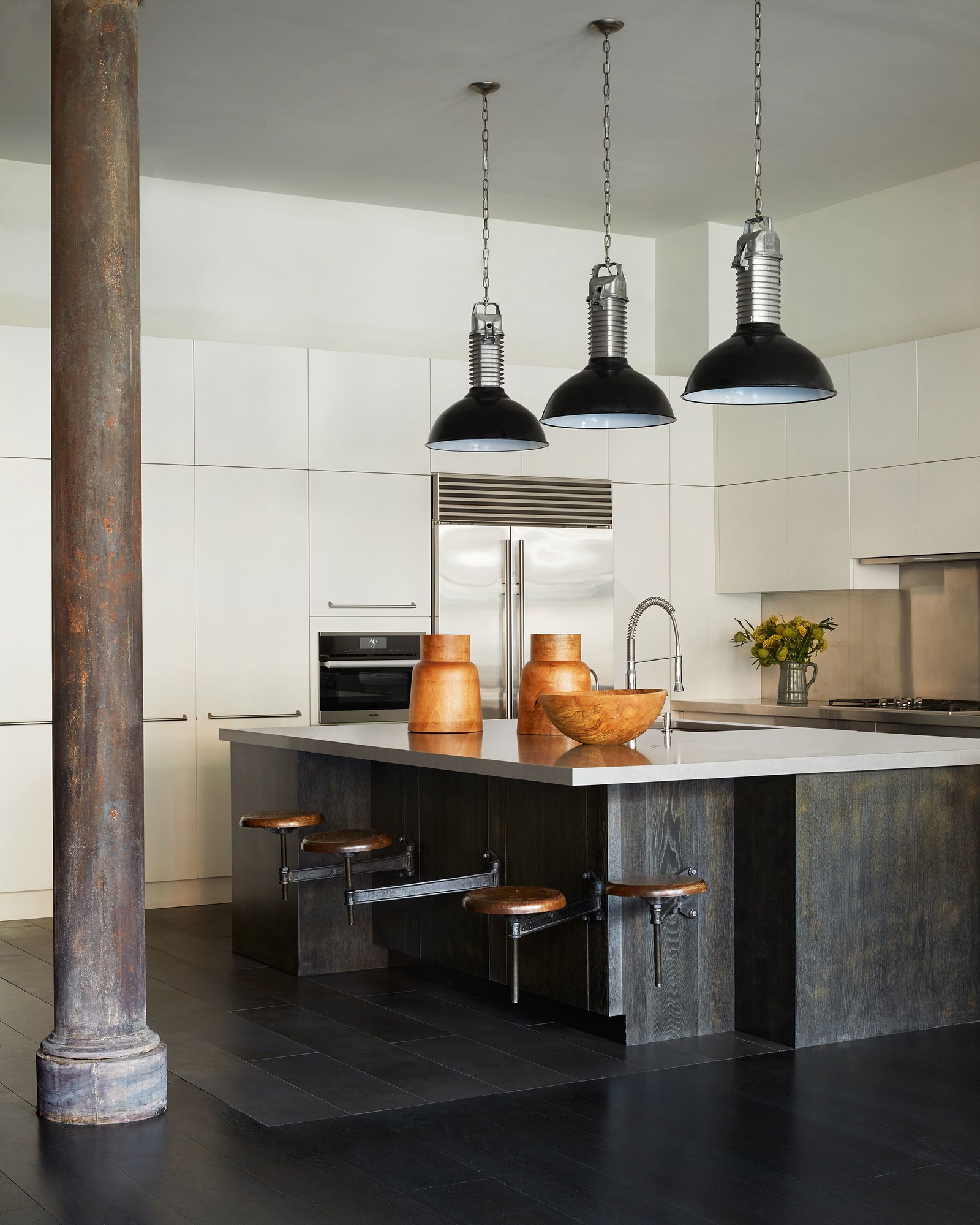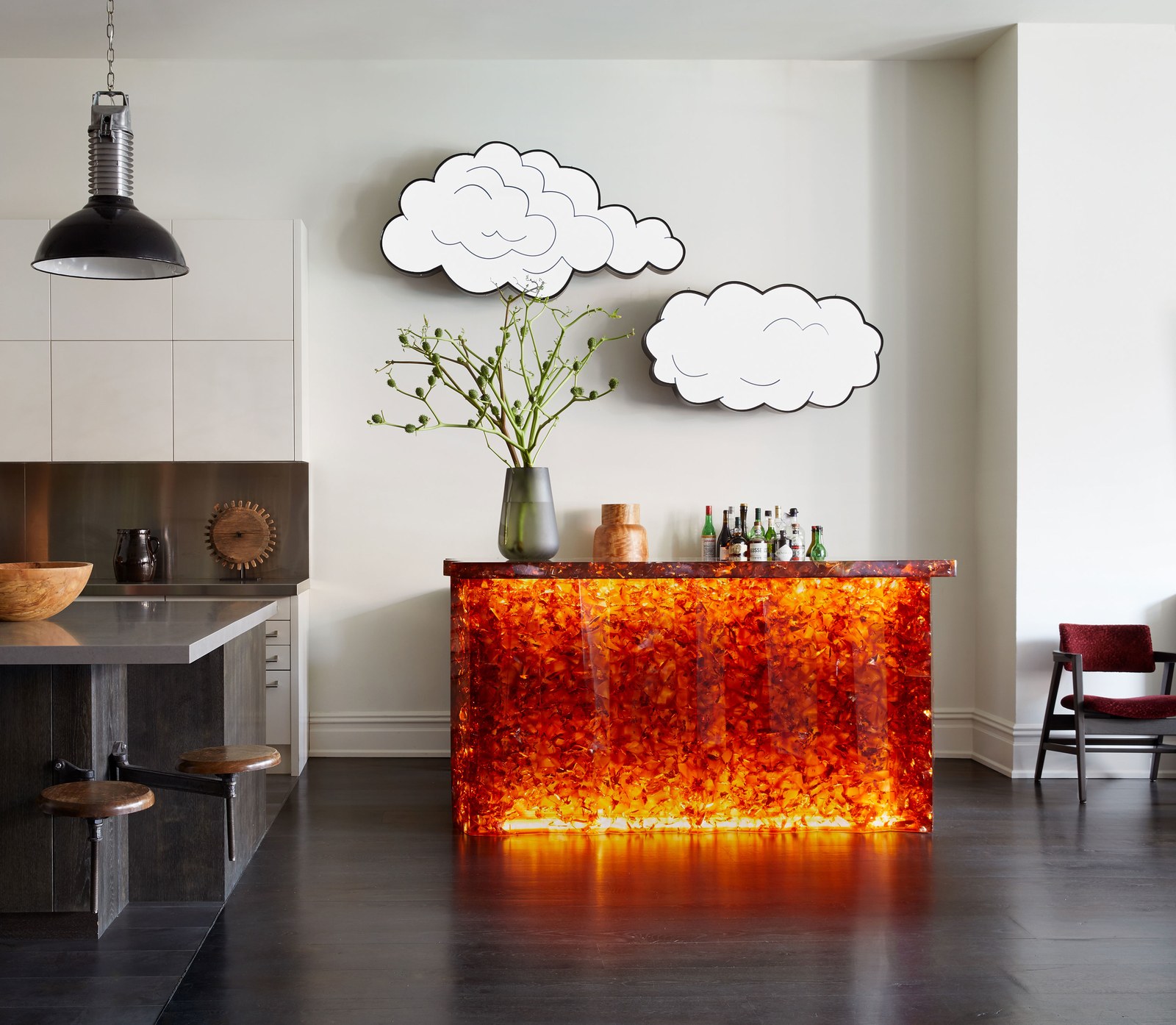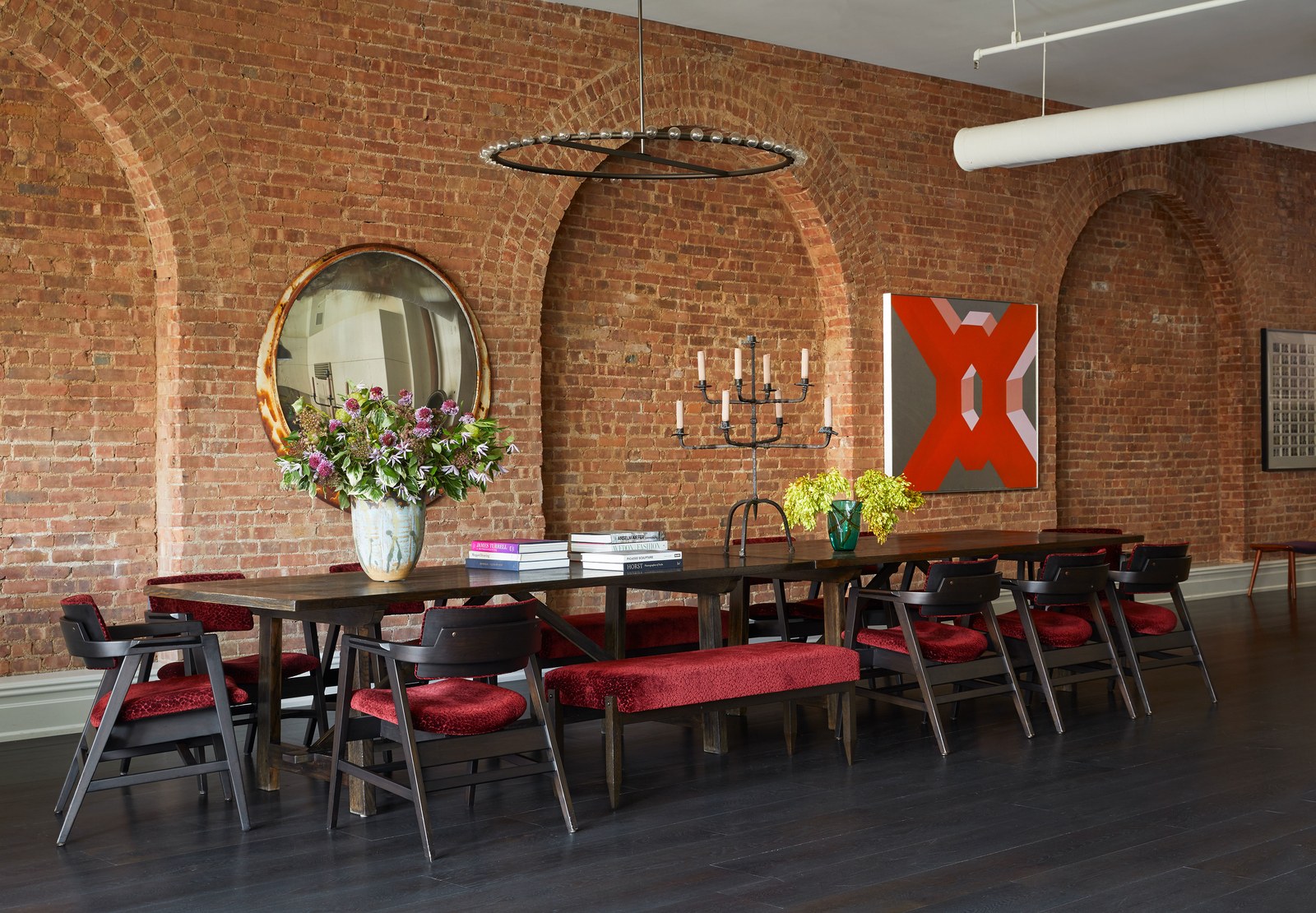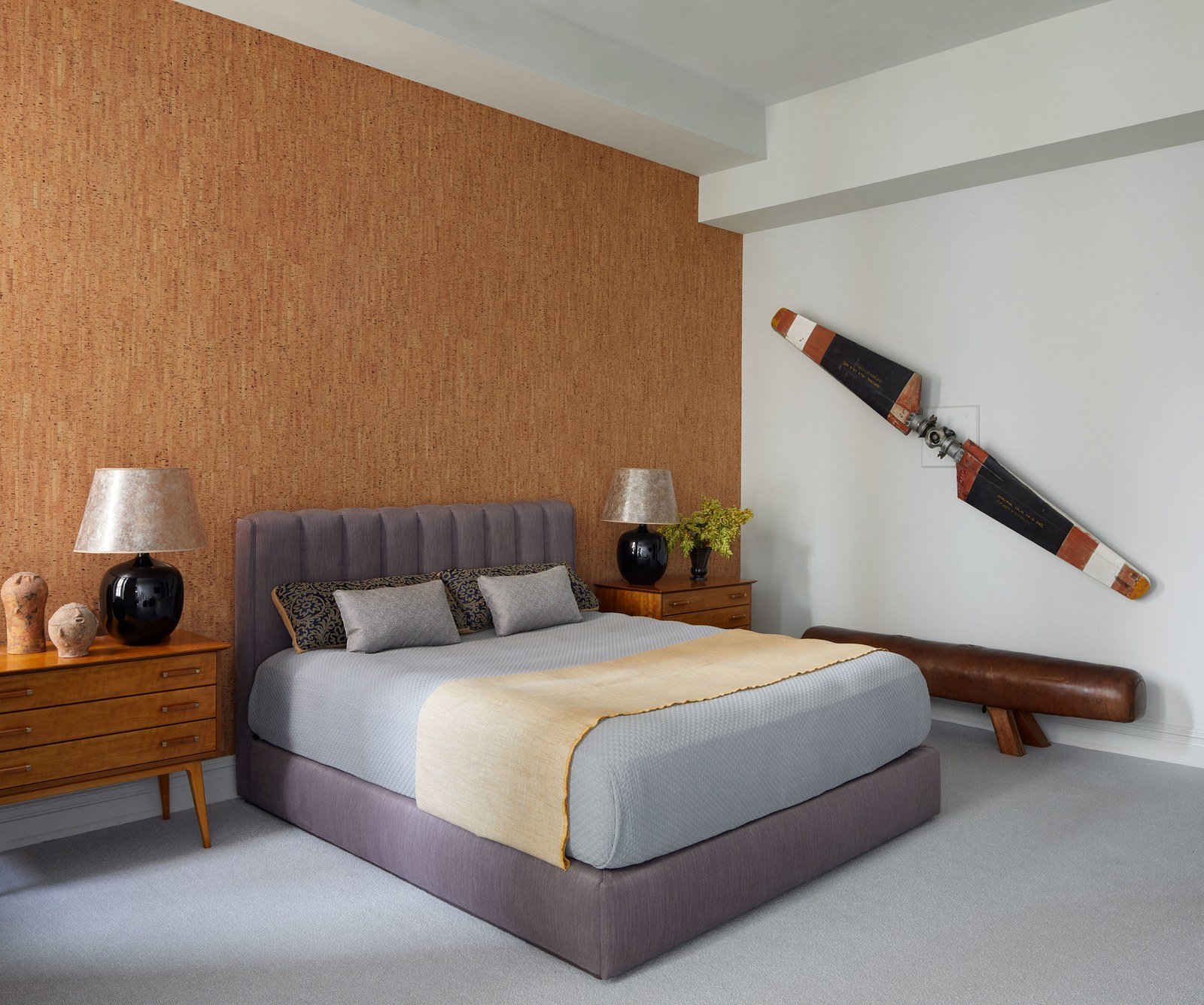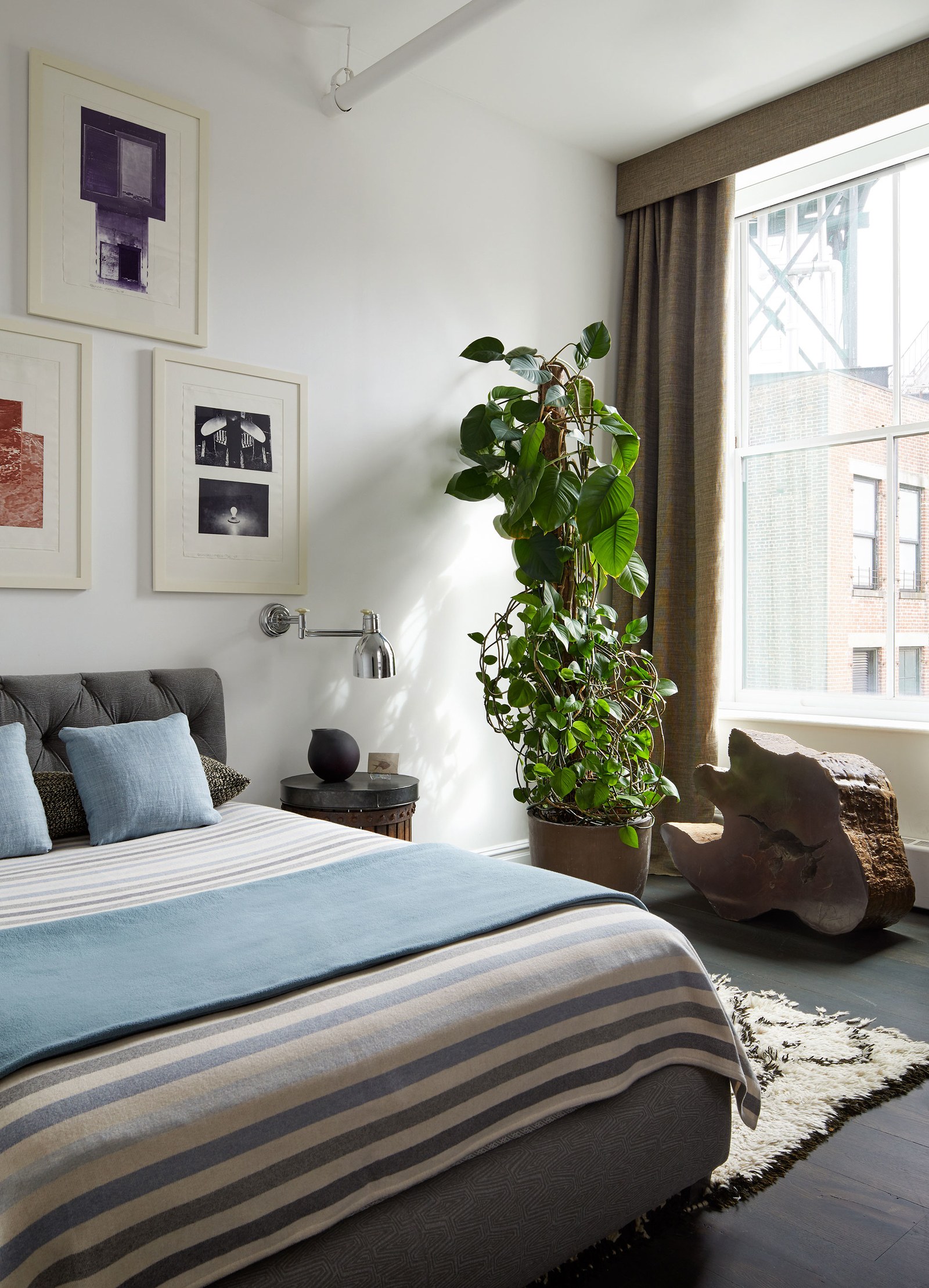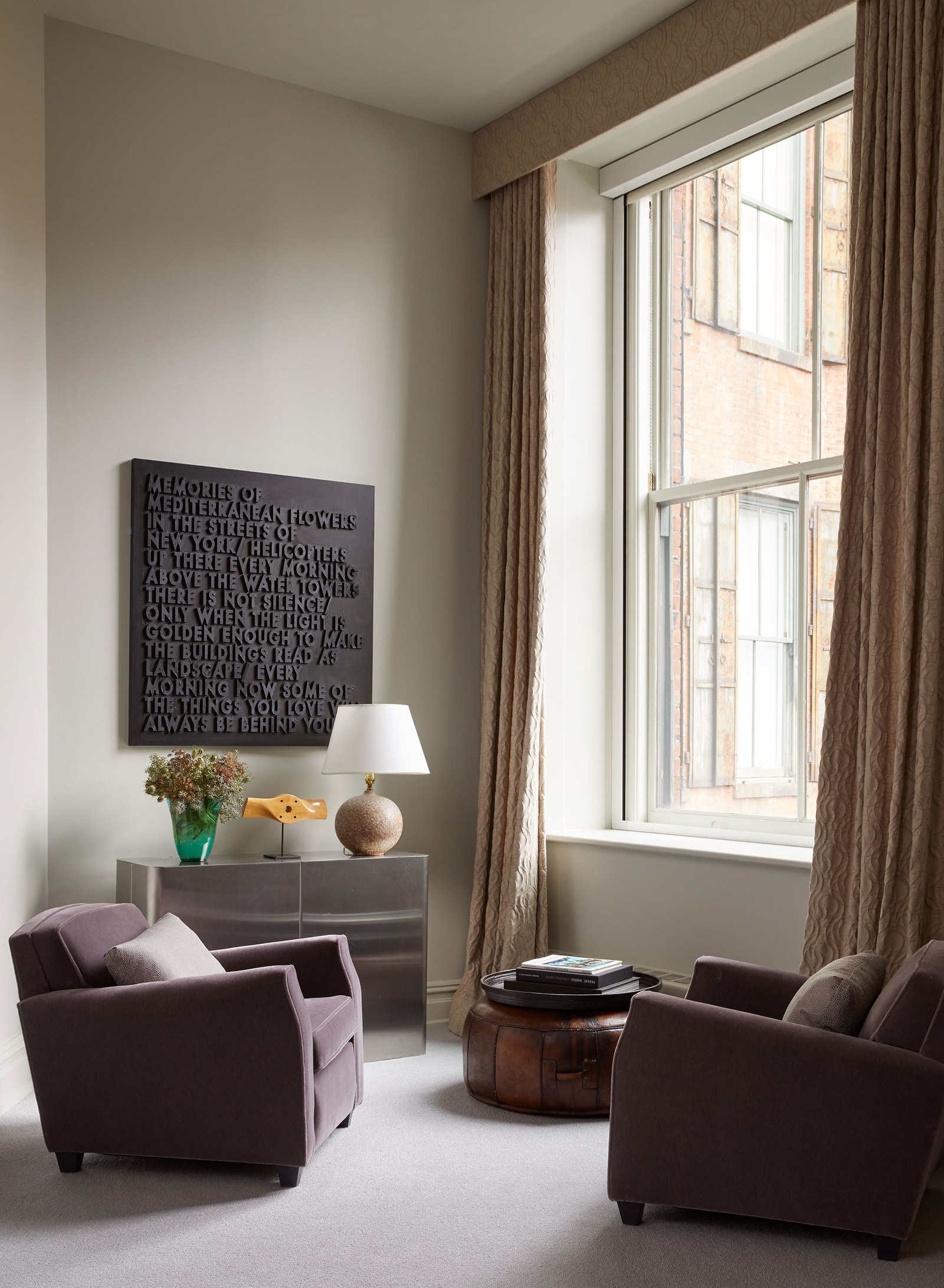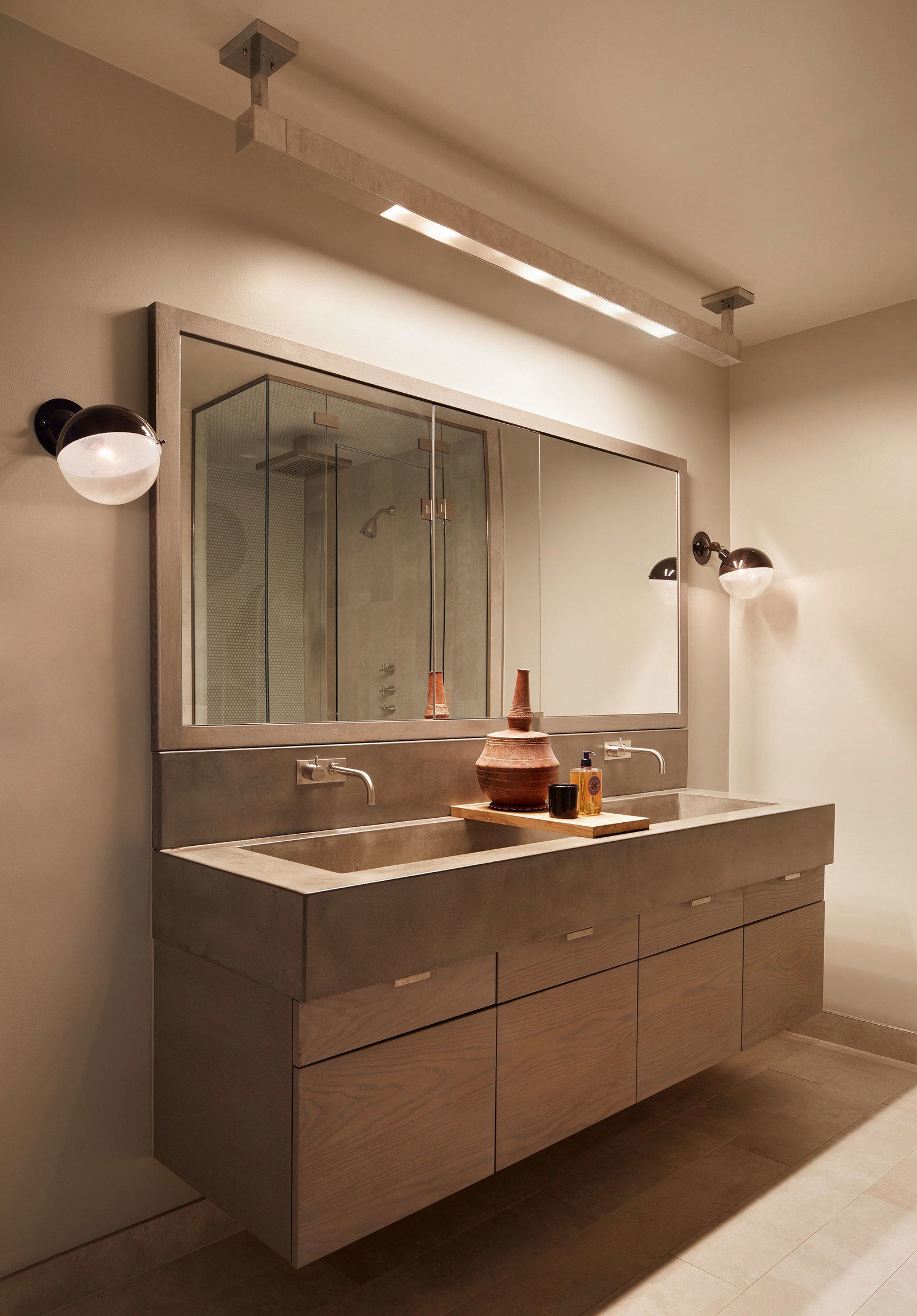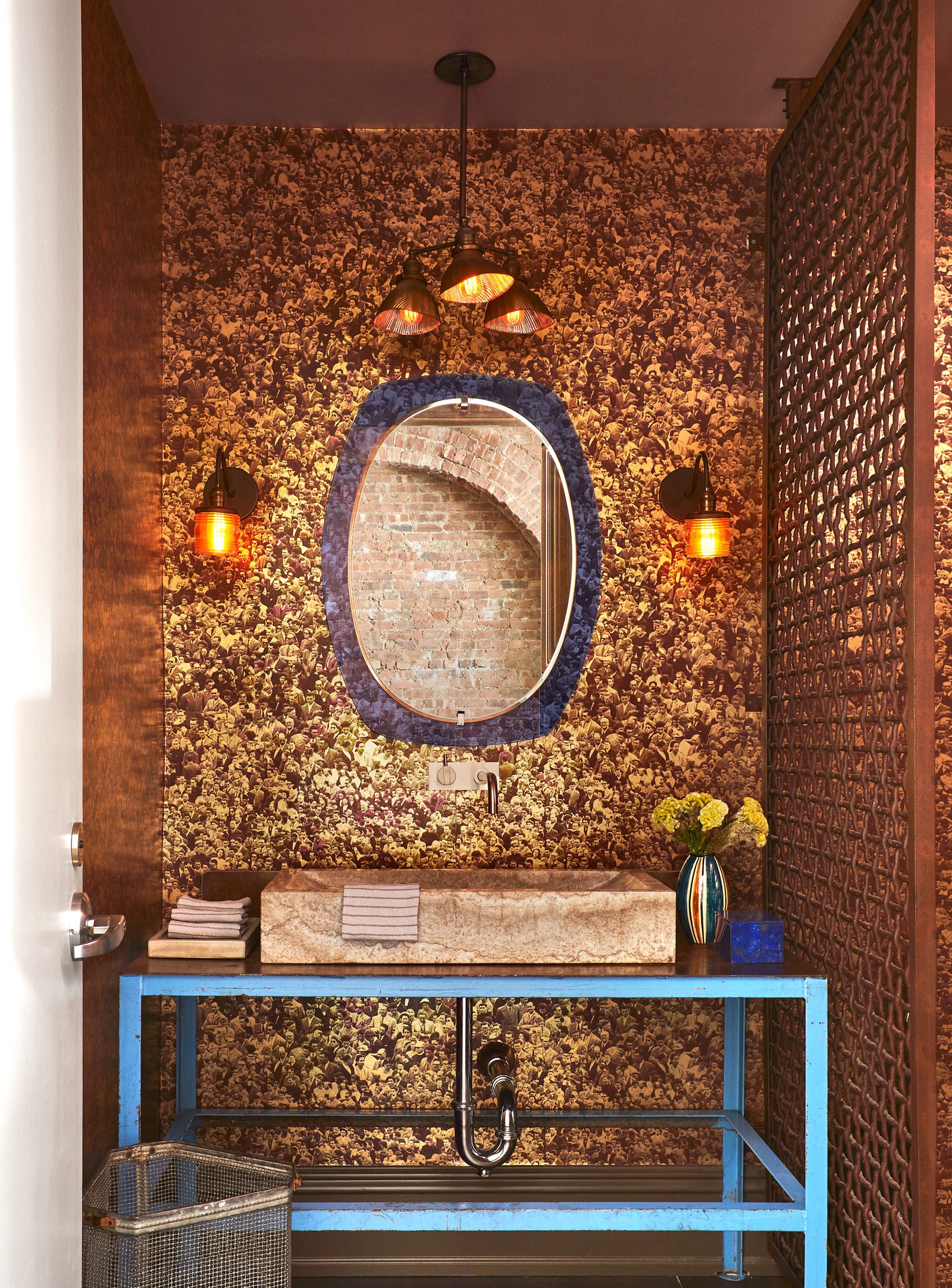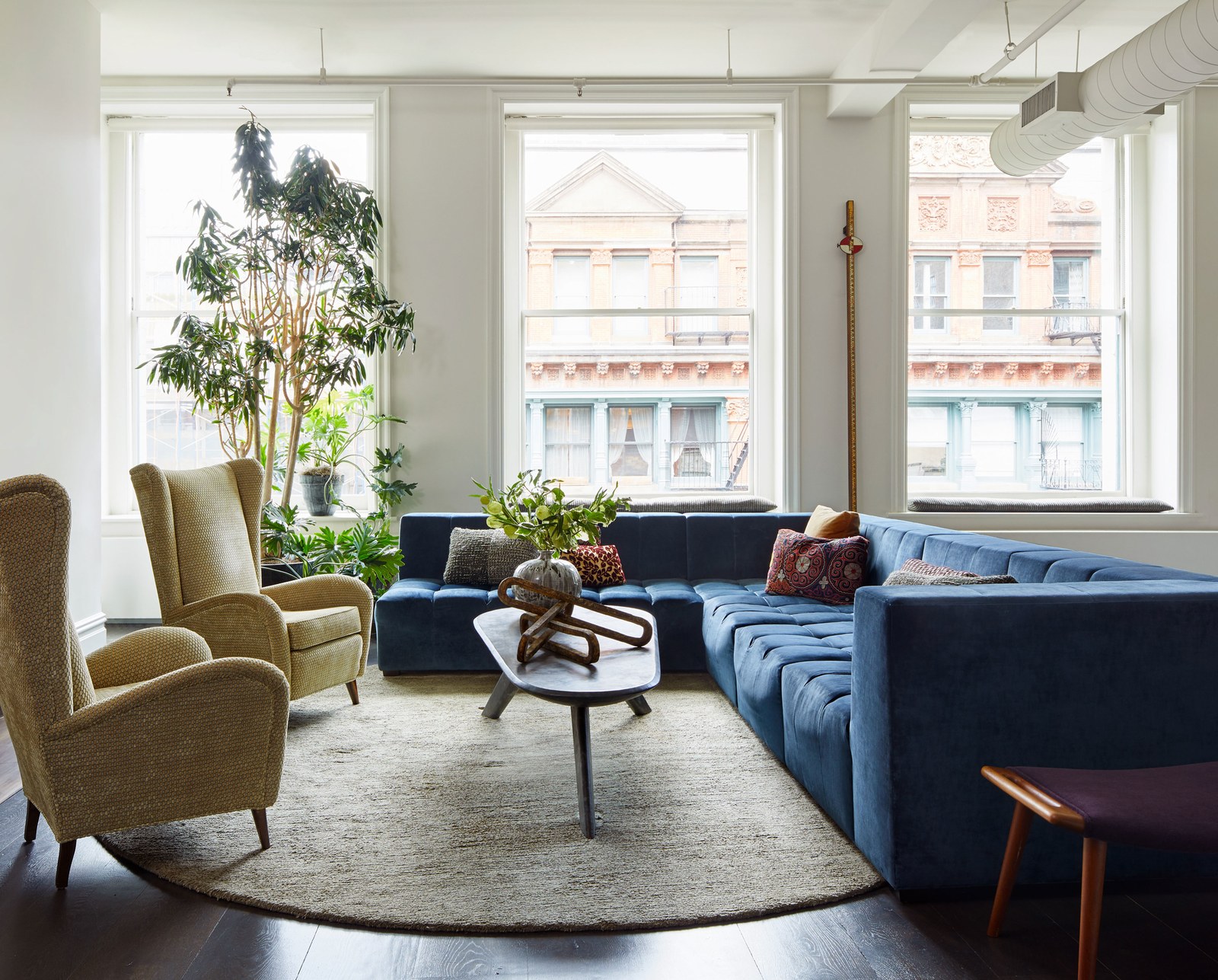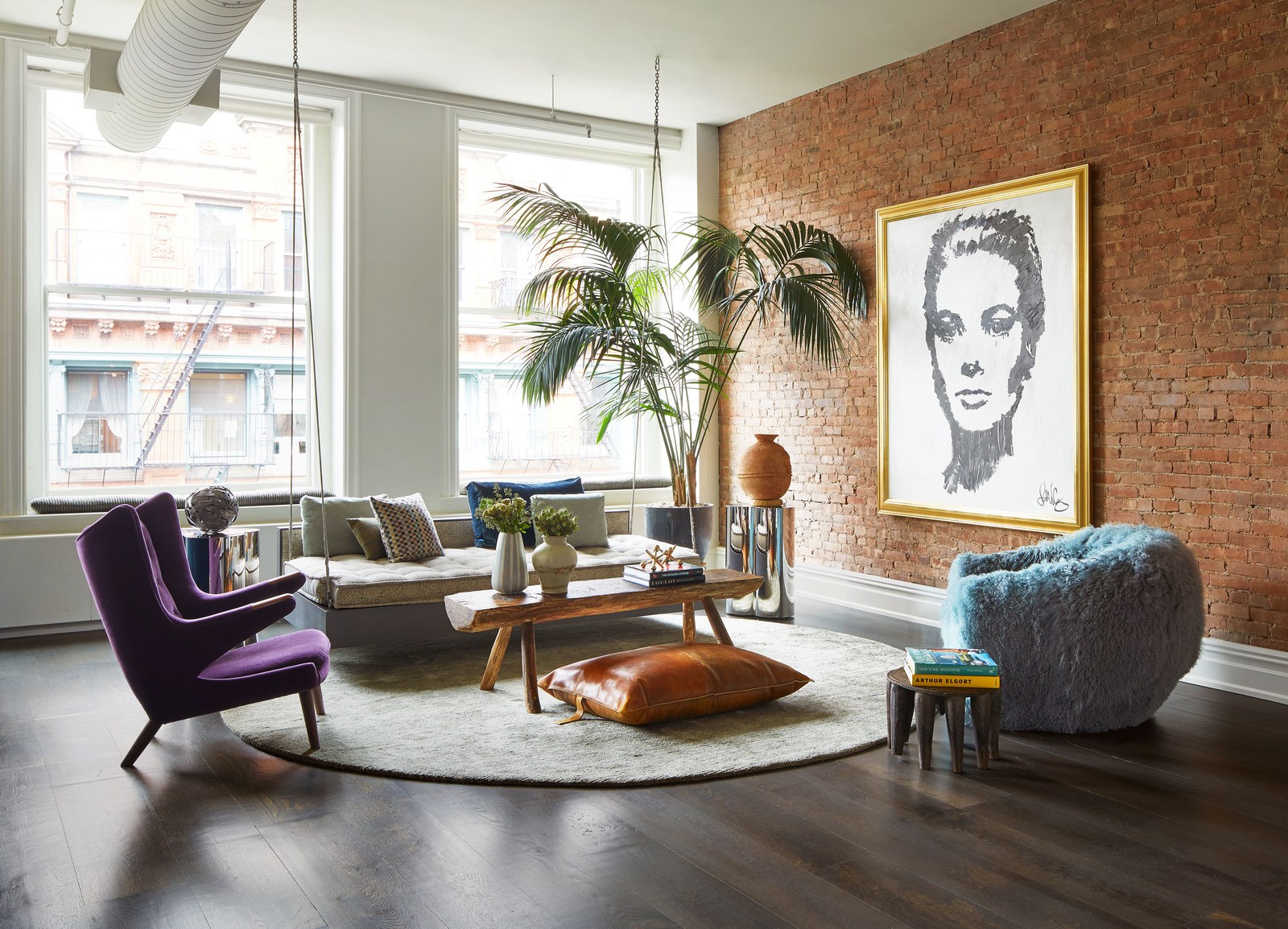 RELATED: 'Elemental House' Is The Ideal Minimalist Aussie Retreat.
---
---