Dezeen has just featured the renovated Melbourne home of John Wardle (founder of John Wardle Architects) – Kew Residence. Suffice it to say, it doesn't take long to figure out why this remarkable two-storey dwelling has been shortlisted for the Dezeen Awards 2020's 'House Interior of the Year' category.
Under the ownership of Wardle and his wife Susan for some 25 years now, the top-billed stars of this remodel job apparently include Victorian ash wood and five different styles of handmade glazed tiles imported from Japan. Although this certainly isn't Kew Residence's first remodel from John and Susan. As the former explains, he'd blatantly missed the "tell-tale signs of termite infestation" during the pre-purchase inspection, which soon required a "more substantial rebuild" than initially anticipated to remedy.
"Three children wore out the last iteration," Wardle adds.
With the baby birds now all grown up and flying solo, the Wardle patriarch + matriarch decided it was high time to give the old nest a bit of a refresh. Particularly the kitchen and first-floor study. As previously mentioned, Victorian ash wood was used a-plenty. From the floor to the ceilings, even the display shelves for all the sculptures, concealed storage spaces, discrete hand pulls, and staircase – bringing about a certain warmth to the space.
"I've always had an affinity for this beautiful primary indigenous species. Vast forests of this majestic tree were decimated in bushfires here in Australia earlier this year, unfortunately. It's not something I would feel confident in specifying again until substantial regrowth occurs."
Check out John Wardle's Kew Residence in Melbourne below.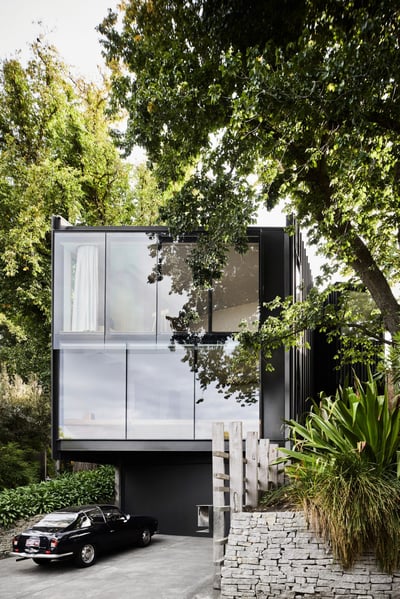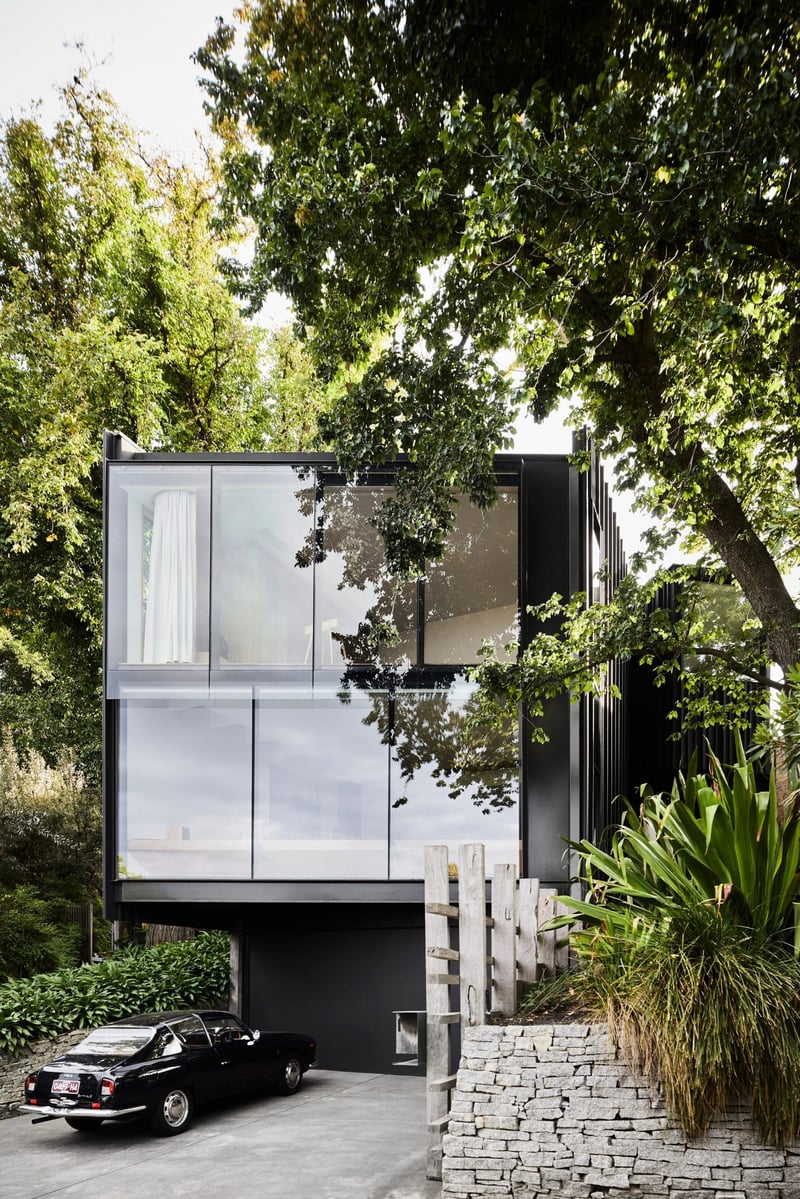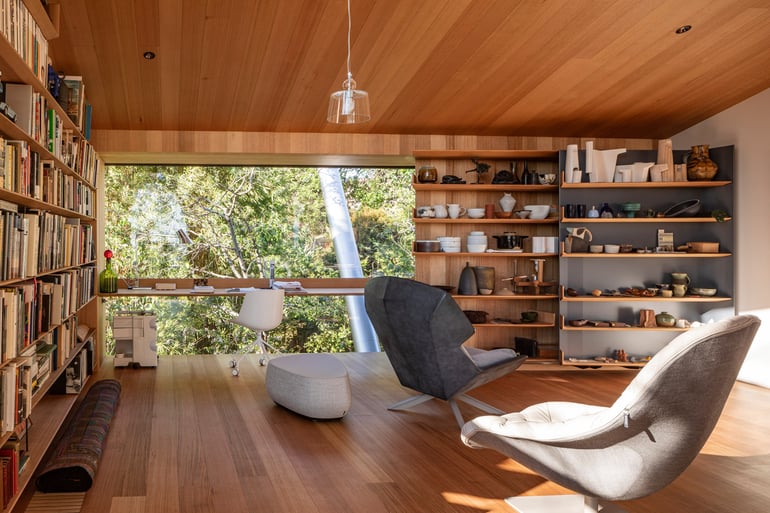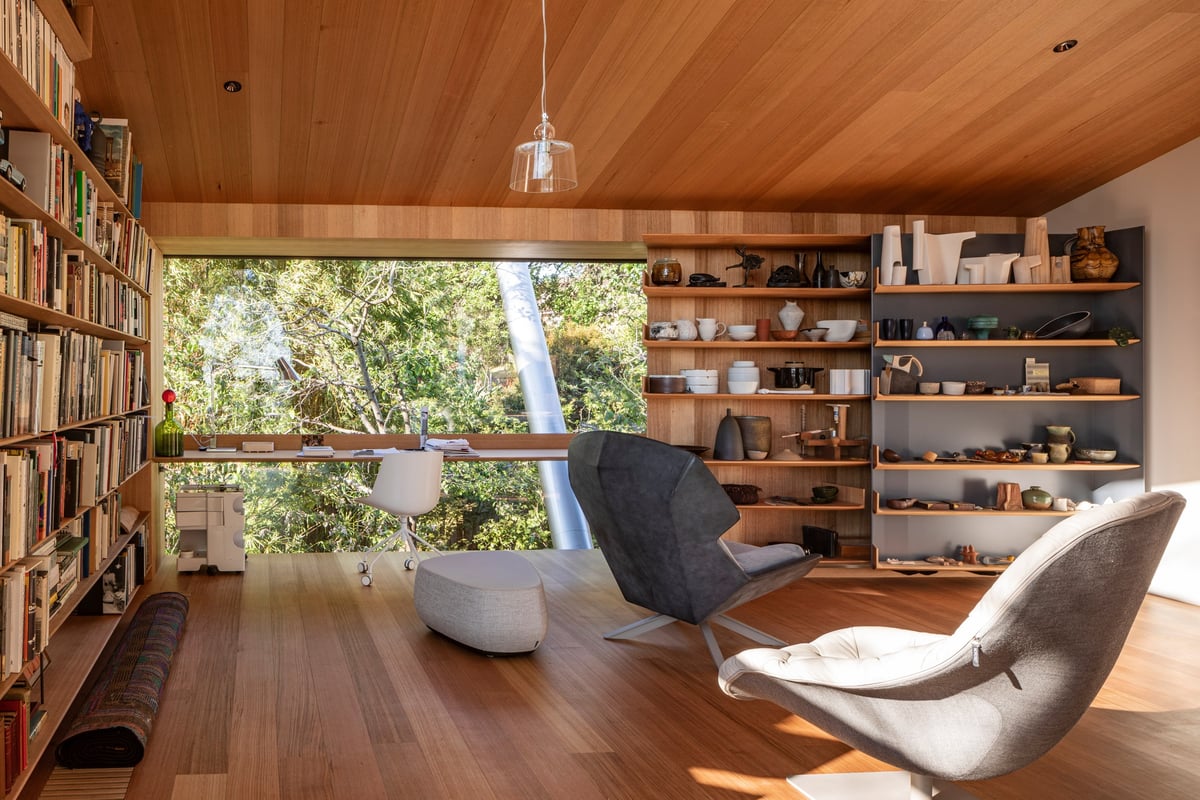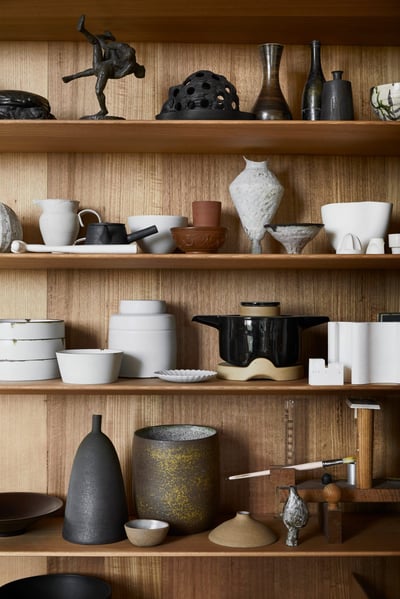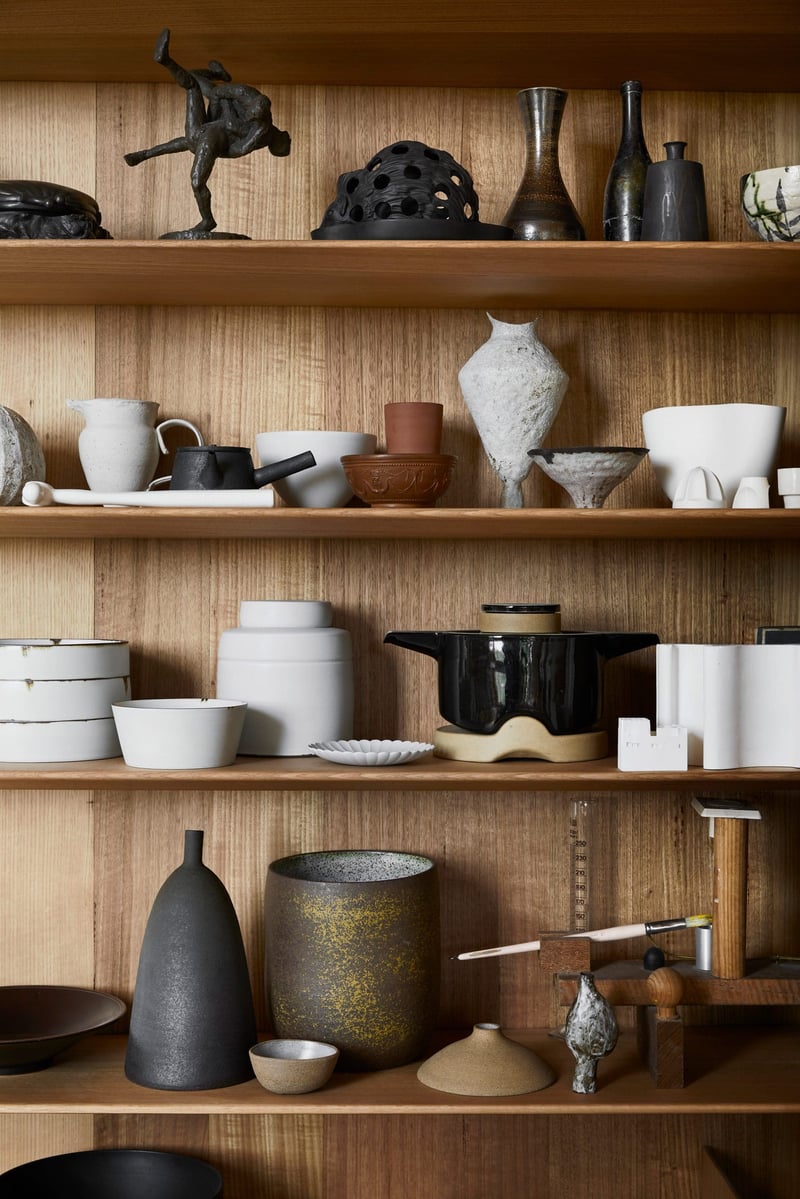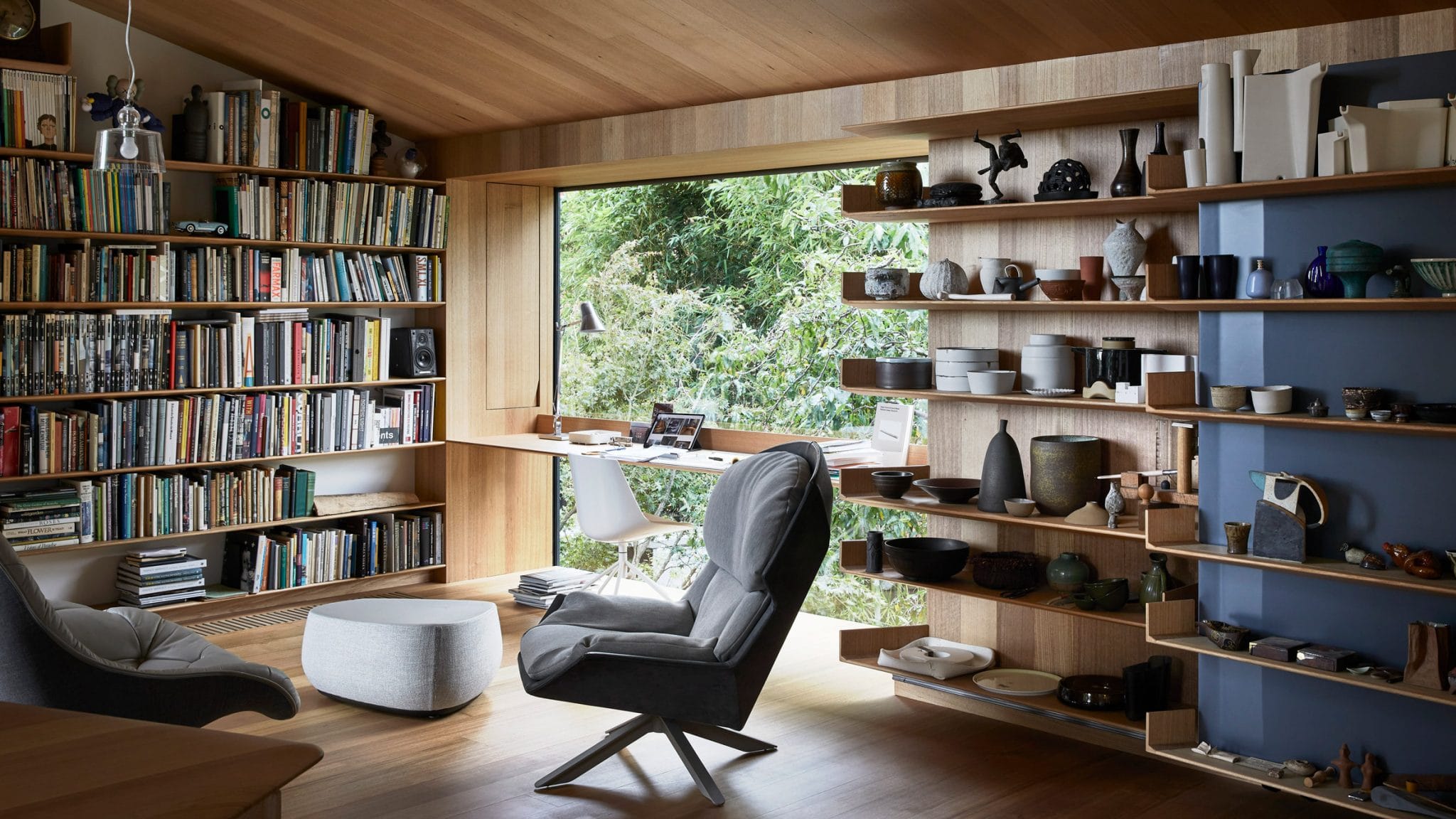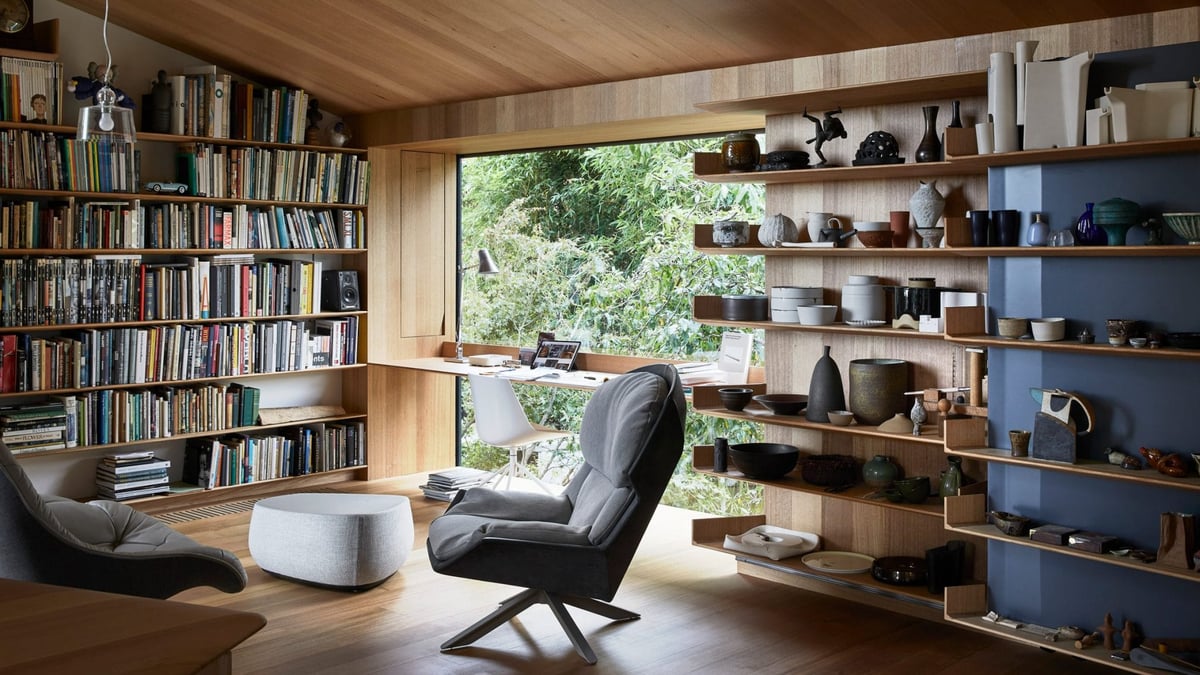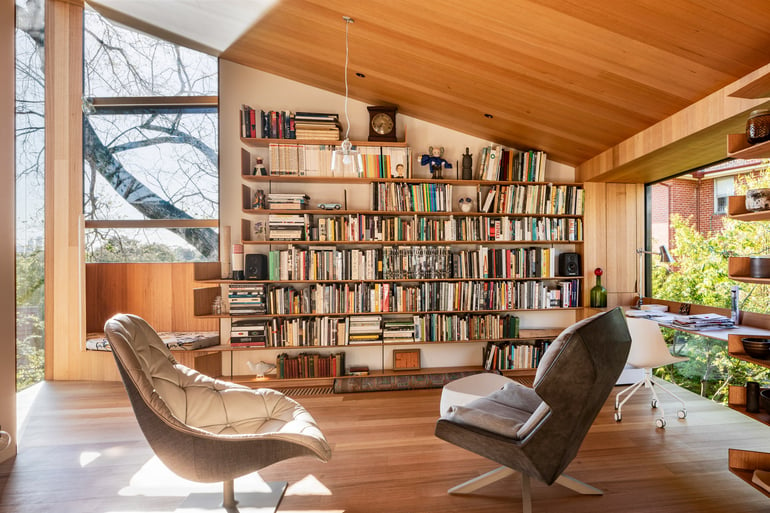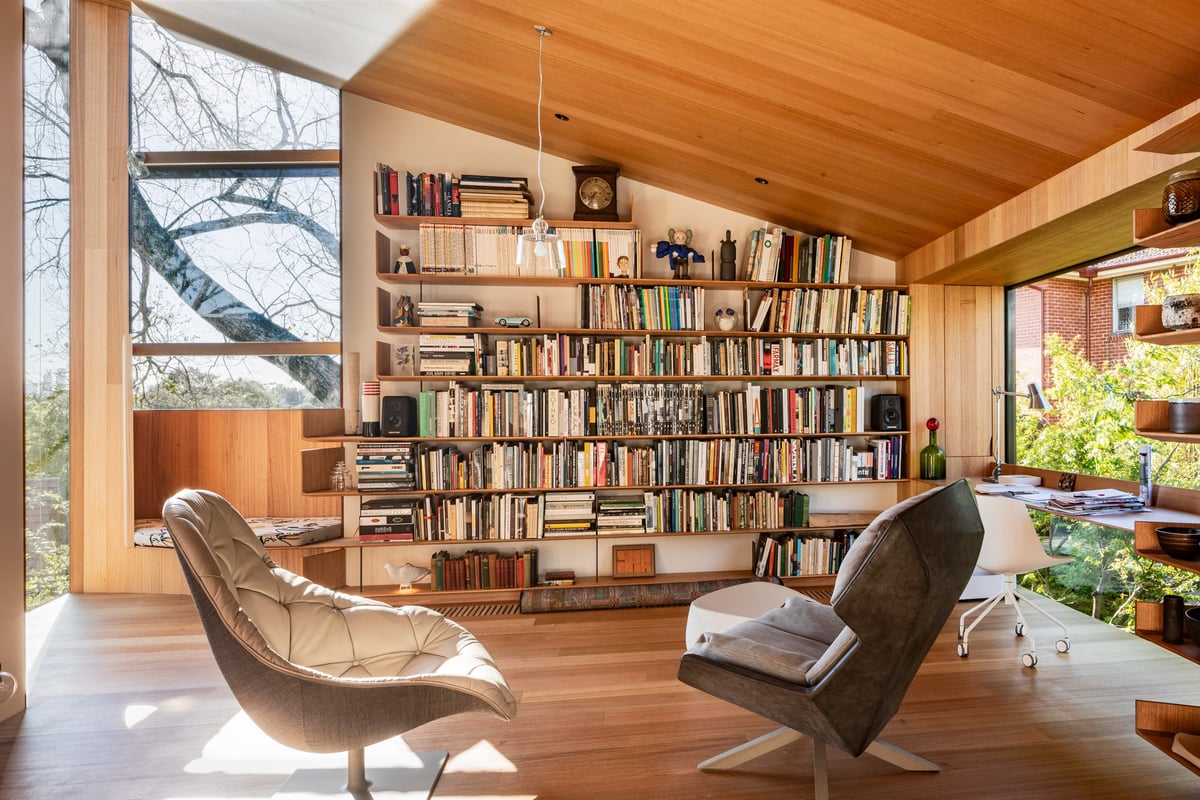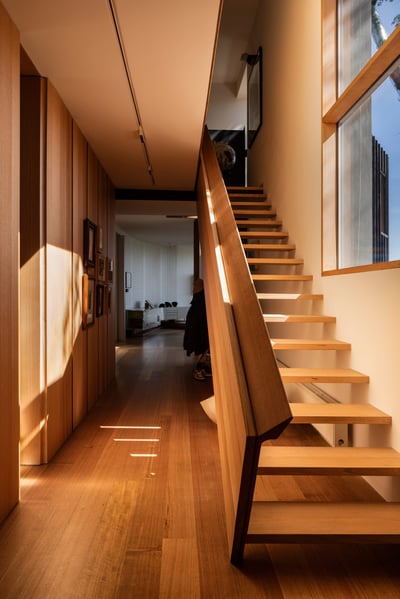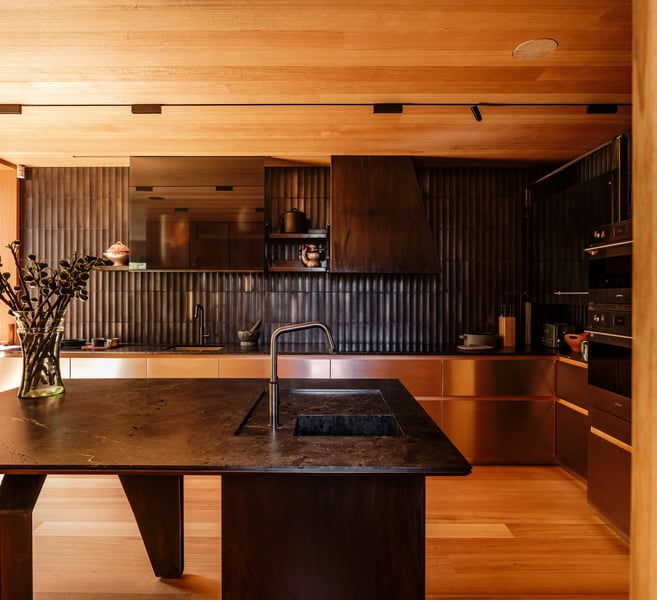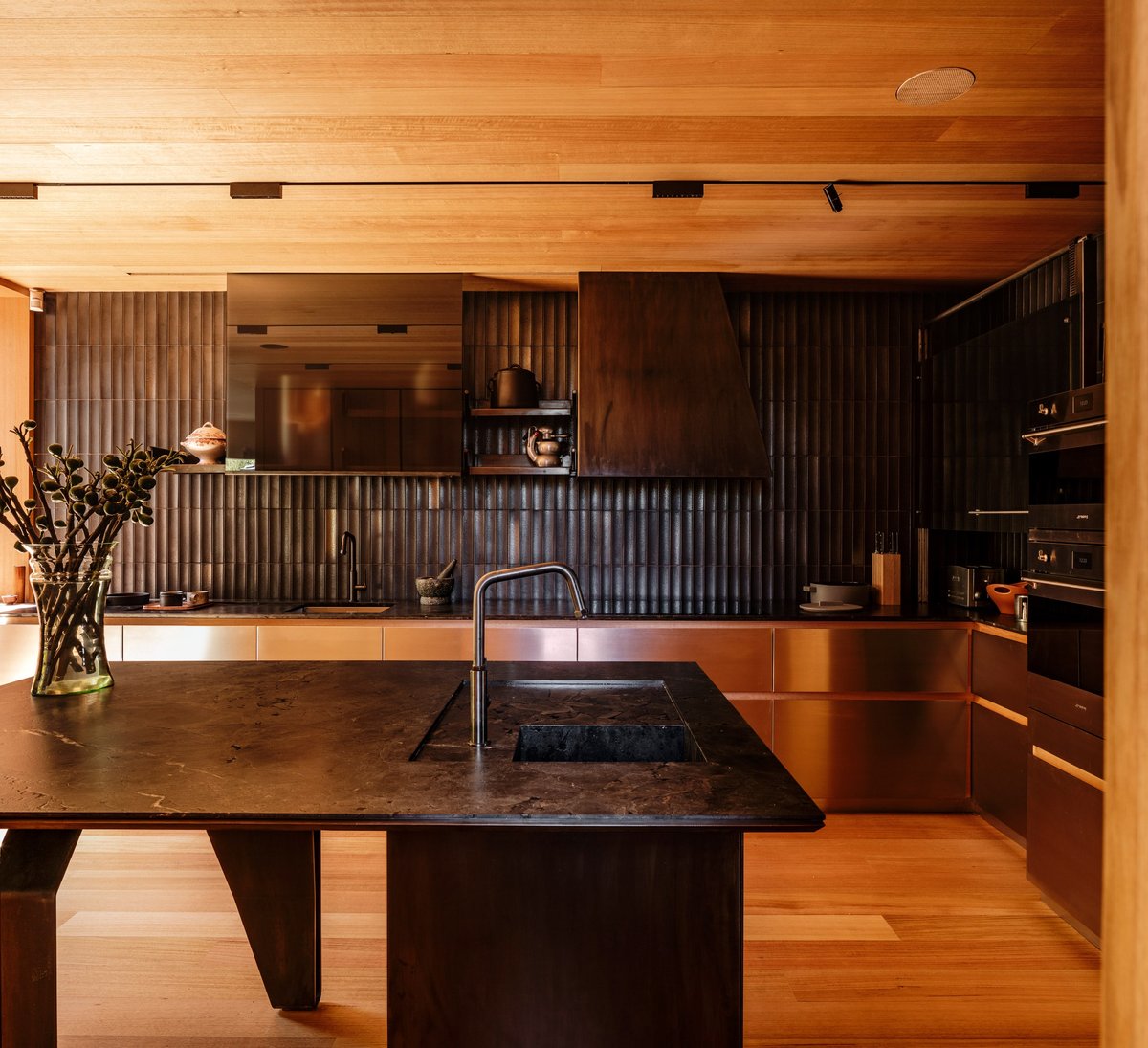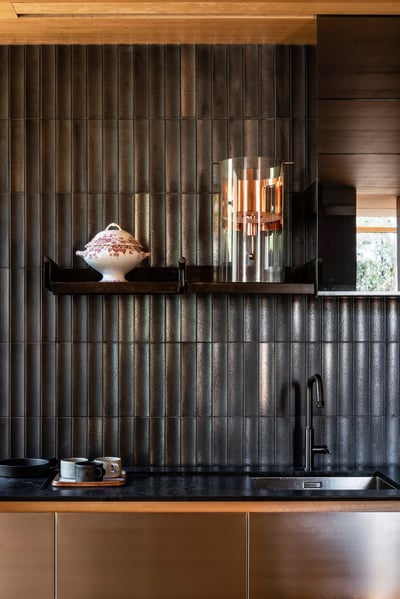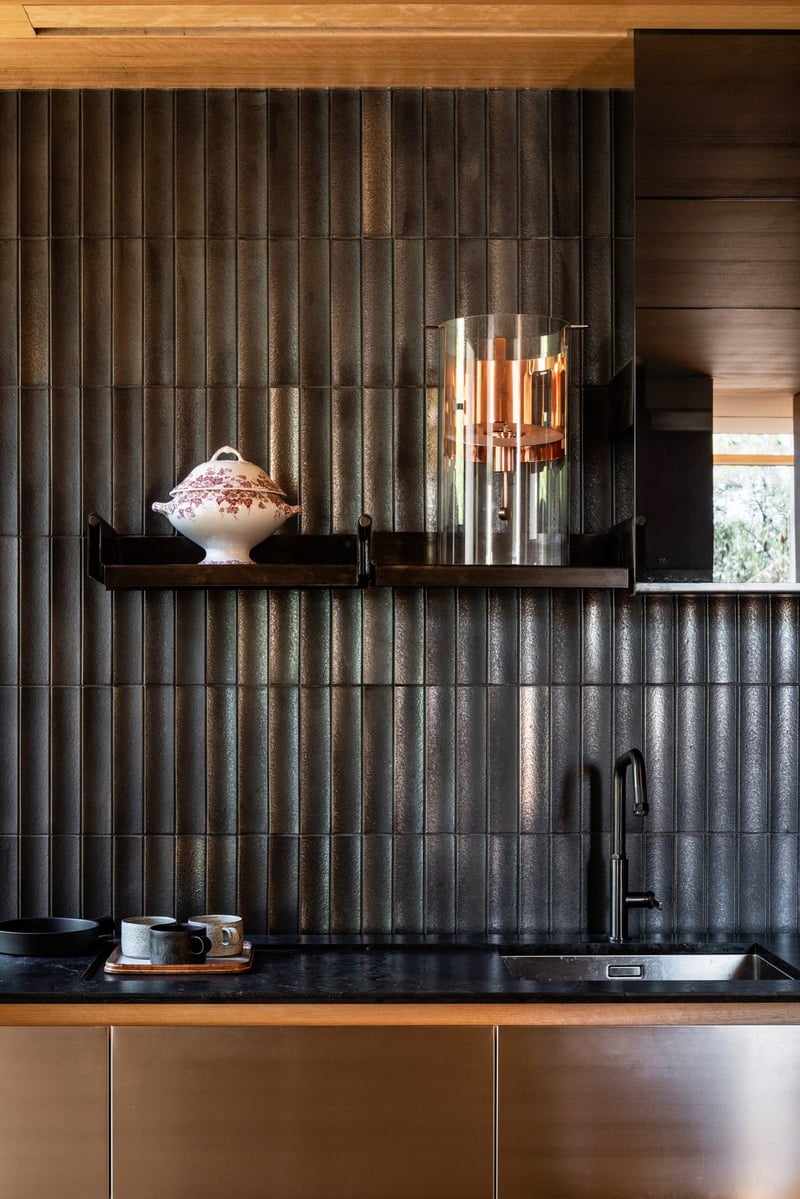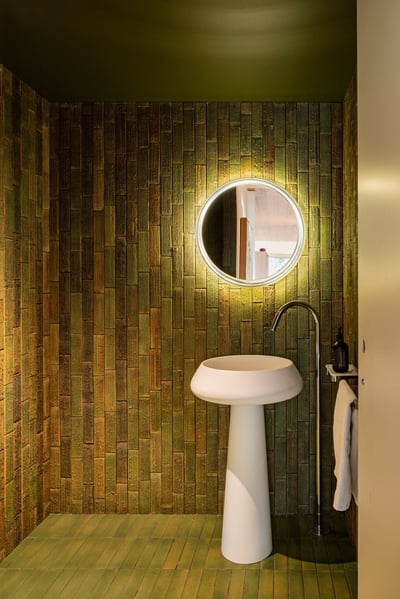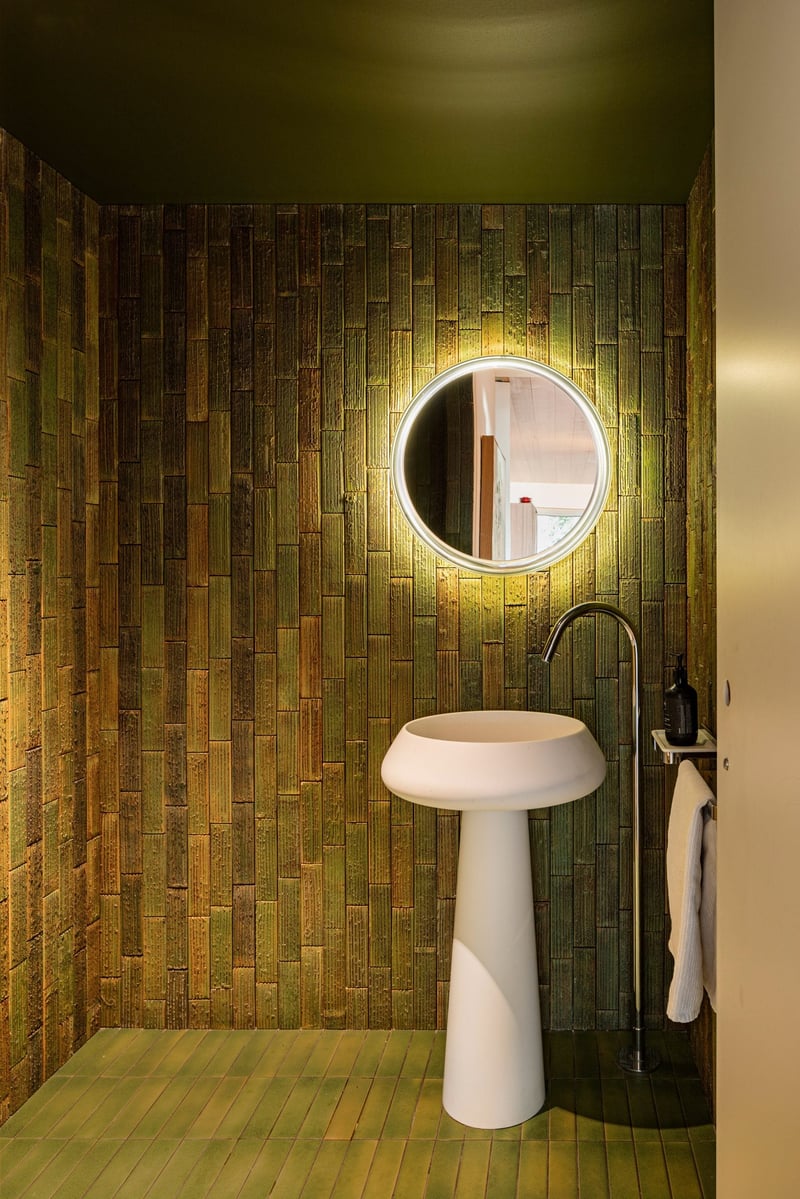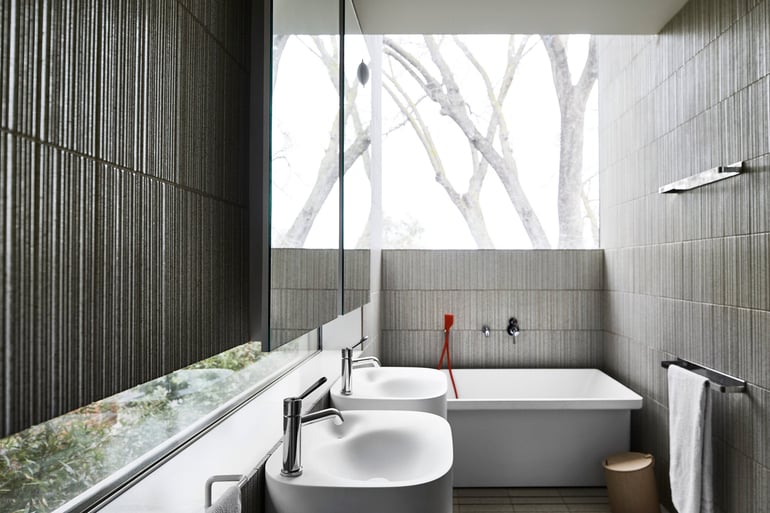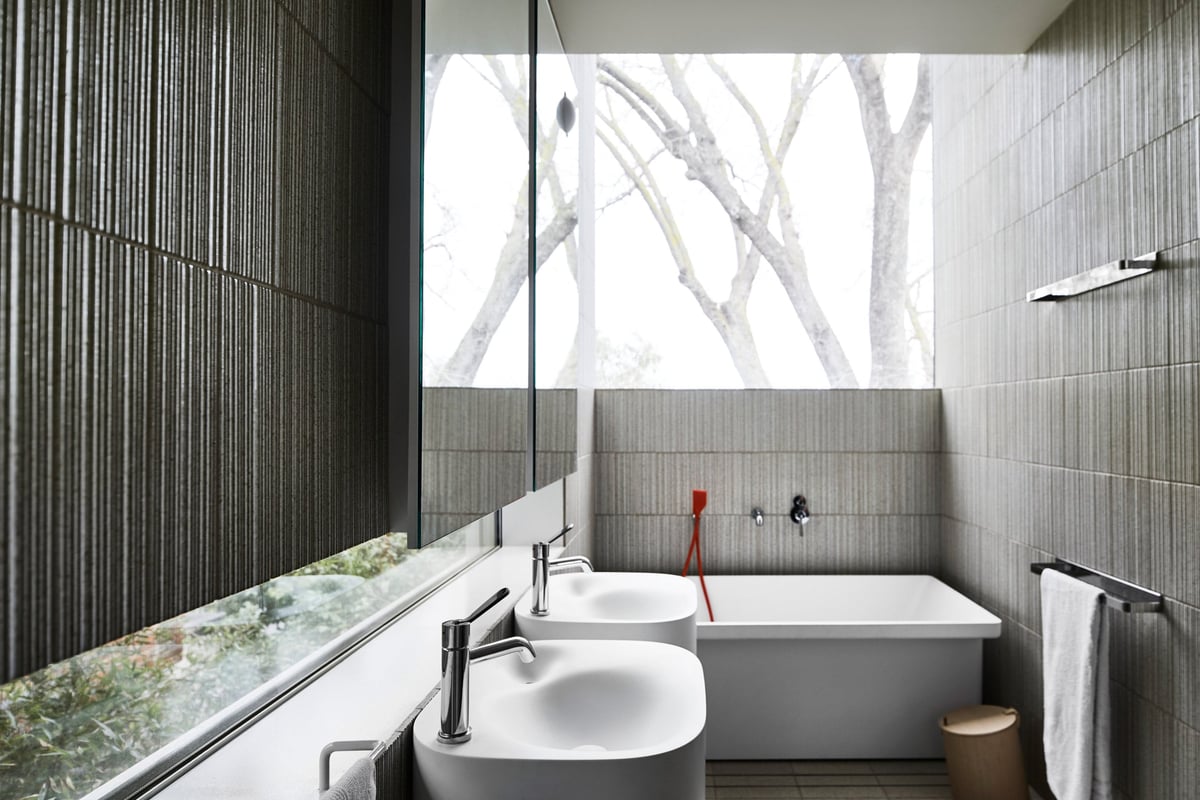 Source: Dezeen