Renovations can prove challenging, no matter the original state of the building, but these challenges are only amplified when it's a heritage-listed building you're working on. For London-based architects McLaren Excell, the team took these challenges in their stride when working on the renovation of a listed Georgian-era townhouse in London, blending design mediums to create a truly exceptional home.
Known as the Islington House project, the architects carefully maintained the exterior of the building, while respecting the main spaces that already existed within the home to remain in line with the listed status. These constraints forced a creative approach to design the interior, which resulted in a split level extension to the rear of the building, executed in concrete.
The purpose of the split level was to create distinct spaces between a lower kitchen area and an upper dining area, all of which sits atop a second split level into the basement. While distinct, the tea at McLaren Excell also wanted the separate areas to be visually linked, which saw them introduce a concrete frame to the interior of the townhouse.
---
---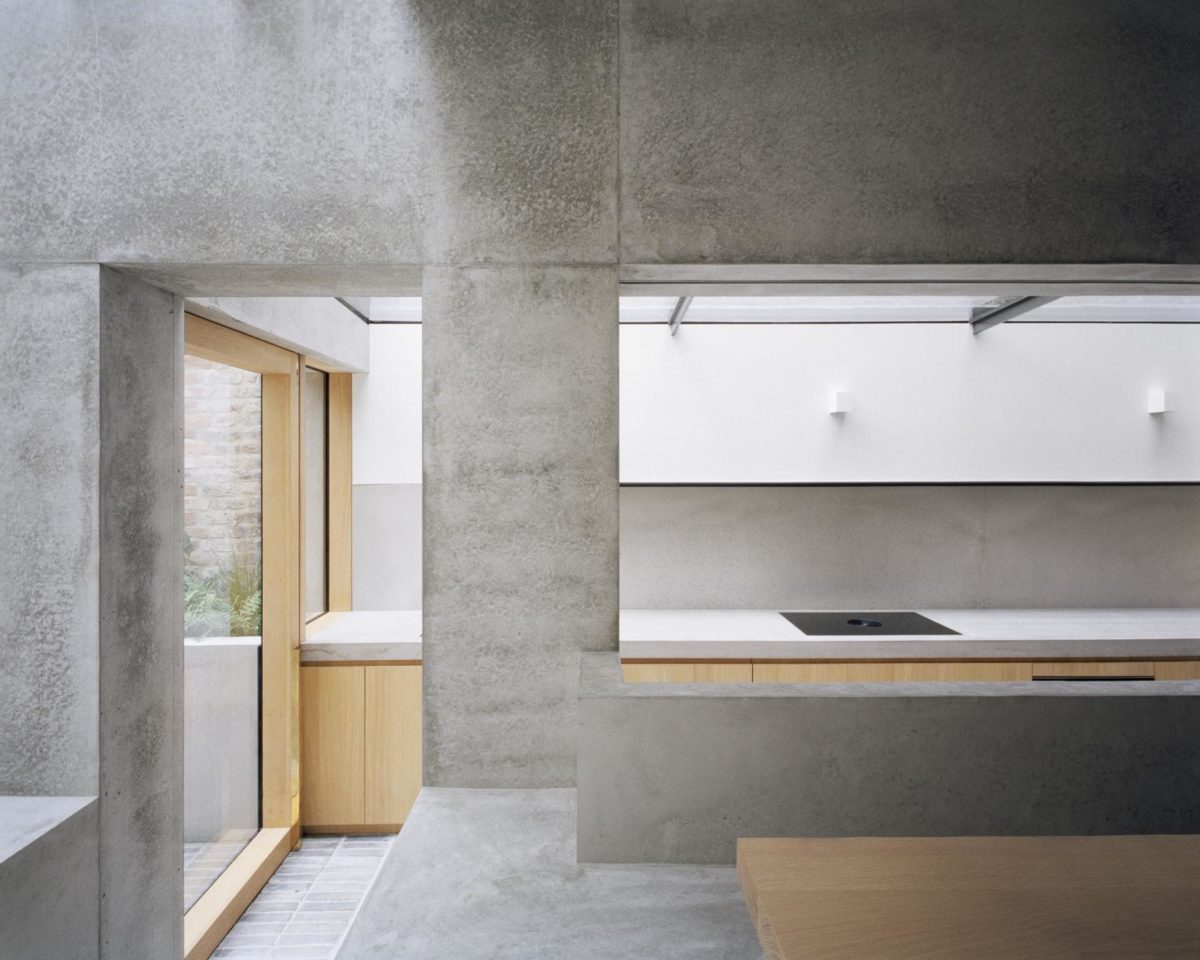 RELATED: Vietnamese Architects Build A Family Home Using A Single Car Park Size Block
While a concrete frame (and its corresponding inner concrete skin) isn't revolutionary in its own right, the way in which it was constructed speaks to the expertise of the architects and their wider team. The concrete skin was poured in one go, without any of the normal joins between different sections, covering the space with a seamless concrete cover.
The concrete frame also presented an opportunity to integrate furniture elements directly into the structure of the townhouse, which the architects leapt at. This saw a number of walls that featured bench seating integrated directly into their structure, fusing elements of interior design that are typically separate.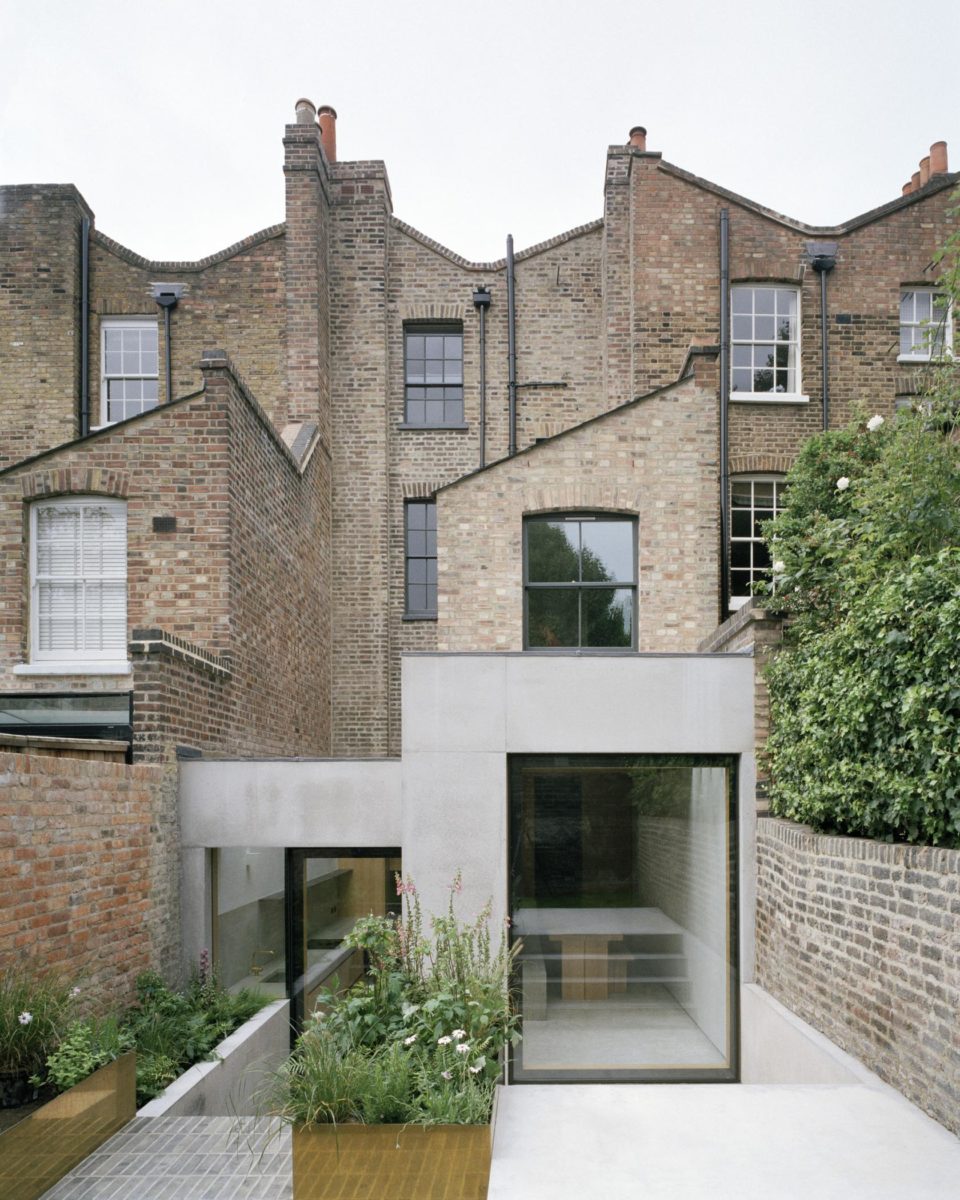 While all that concrete might sound a little Brutalist on the face of it, the team at McLaren Excell have thoughtfully softened those hard, grey angles with blonde Oak timber throughout the dwelling. From rafters and door frames to wall panelling and kitchen cabinetry, the lightly toned Oak brings an important organic element to a visual impression that would otherwise be a little mineral-heavy.
The enormous glazed timber pivot doors were a bespoke design by McLaren Excell for the home, which offer an open view of the backyard, and speaks to the attention to detail the architects brought to this project. The Islington House project presents an interesting series of juxtapositions, including between the interior and exterior of the building and elements within the design of the interior. This astute balancing act between various elements of the design, sees the project as a leading example of just what is possible within a listed home.