Claiming both Taylors Bay and Sydney Harbour as its backdrop, 16 Iluka Road, Mosman stands as a masterpiece in its own class – one that exudes "the feel of a six-star resort".
In terms of the basics, there's five bedrooms, six bathrooms, and a three-car garage. In terms of the not-so-basics, well… where does one even begin with this 1,175 square metre celebration of contemporary architecture?
If there's one detail you should note, it's that this property has been specifically designed with high-end lifestyle in mind. An abundance of open space seamlessly connects a magnificent exterior with the exquisite interior.
Among both interior and exterior, you'll find a grand scale kitchen, a well-placed pool, a spa and steam room for the lazier afternoons, a gym for the more active ones, and a climate controlled wine cellar for when the sun goes down. Depending on how dusty you're feeling the following morning, you can always return to the spa or steam room to sweat the evil out.
Speakers are integrated throughout the dwelling, as well as heated floors for both a literal and metaphorical touch of warmth. Generally speaking, the guest quarters of a property are usually a lesser imitation of the main house – that's not the case at 16 Iluka Road. In fact, one of the best parts about this entire place is the guest quarters, where those who stay are "spoiled with their own private oasis".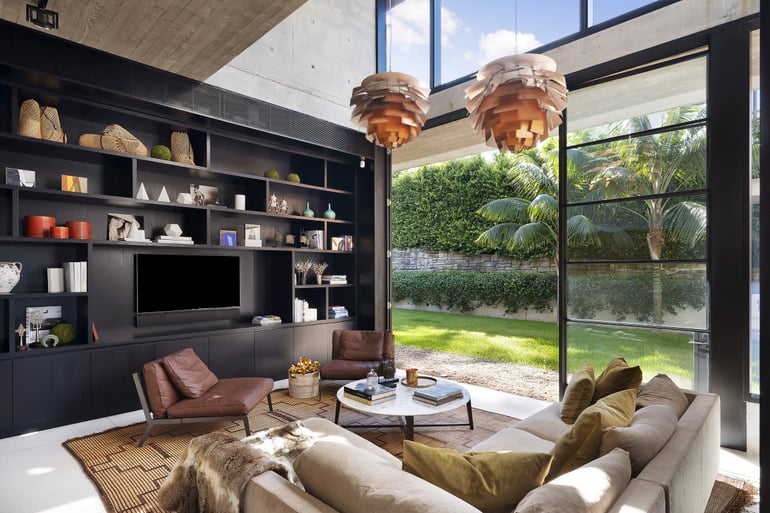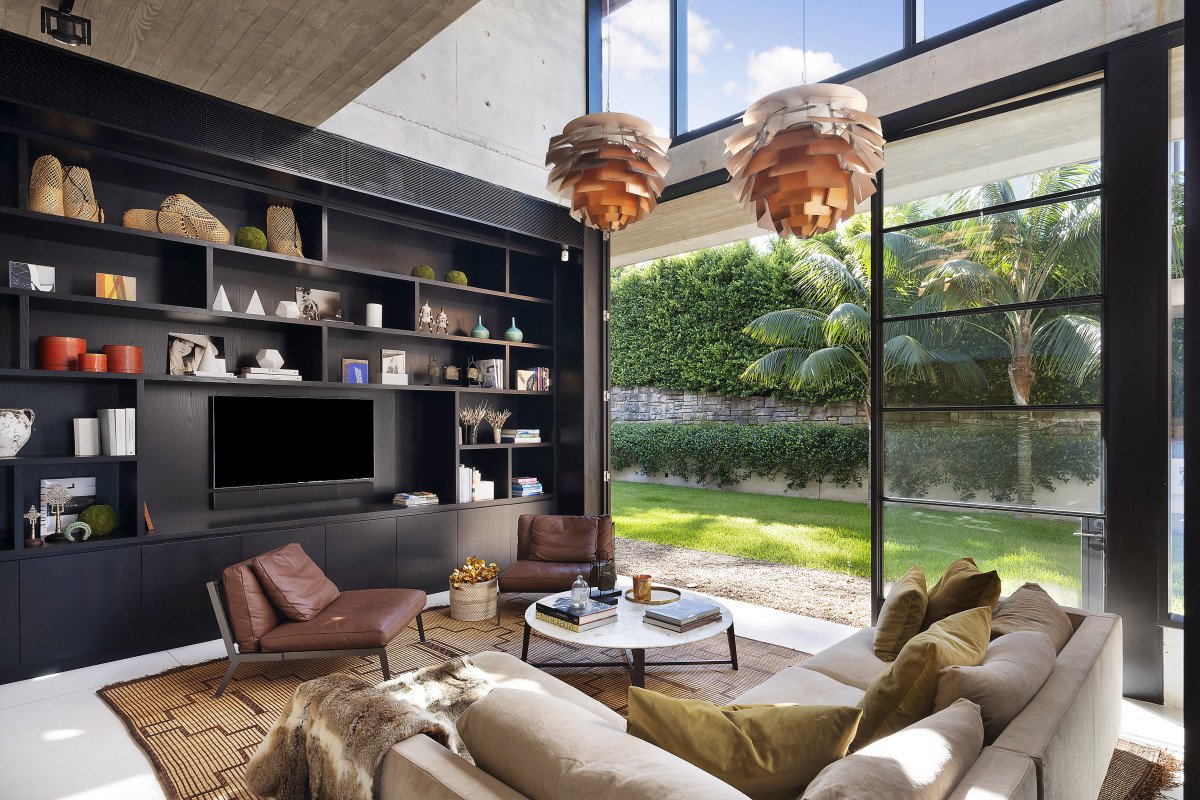 For the heads of the house, a "his and her" approach has been taken – extending beyond the ensuite, which entails a tastefully divided bathroom that overlooks the immaculately kept grounds. As required by any deal making, moving, and shaking power couple, there's a his and her office available to get the job done.
Words alone will never do the sheer sight of all this justice, so why don't we wrap it up here and leave it to the gallery.
To check out the original listing for 16 Iluka Road, Mosman, visit avnu.com.au.