Public toilets while travelling are always interesting to say the least. So trust the people of Norway to bring their clean Scandinavian design to one of the most idyllic locations in the world.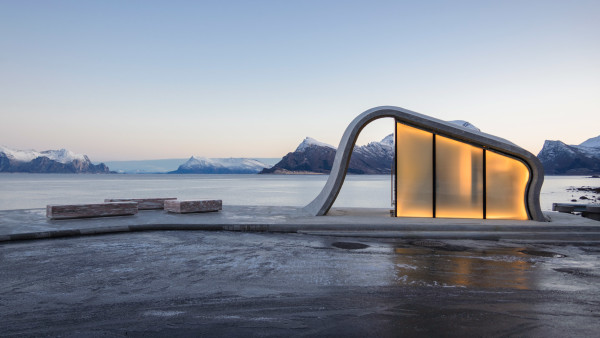 Situated atop a fjord on the country's western coast, Ureddplassen is a "wave-shaped toilet" with a viewing terrace that faces the wide open sea. The area is designed to be a nice rest break for the weary traveler and is the result of an immense £1.4 million ($2.56 million) renovation, brought to life by Oslo-based architects Marit Justine Haugen and Dan Zohar. The concrete structure is also complimented by Norwegian Rose marble, the same material used for the UN Headquarters in New York, built into the benches outside.
Overall the structure is beautiful sight but you'll have to visit the loo for a look at it's interior.
Recommended: Inside Europe's First Underwater Restaurant In Norway