No matter how you cut it, rising sea levels and extreme weather events pose a very serious threat to humanity. The earliest victims will, of course, include those who dwell along the coast. In time, at the aggressive rate climate change is progressing right now, we could all be knee-deep in saltwater. Which is precisely why architecture firm Bjarke Ingels Group (BIG) has officially been given the green light to start building its proposed Oceanix floating city.
First unveiled at the United Nation's New York headquarters during a roundtable back in 2019, the concept accommodates approximately 10,000 people. Consisting of buoyant hexagonal islands clustered together in groups of six to form self-sustaining villages spanning 12-hectare each, soon enough, you'll be able to find the artificial archipelago around Busan, South Korea. And as ambitious as this may sound, multiple (optimistic) reports have noted it could be completed by 2025.
"It just happened that Busan is the best place for us to deploy this prototype," says Itai Madamombe, Co-Founder of Oceanix.

"But this is something that we hope will be useful to all coastal cities around the world, and all coastal communities who are facing the challenge of sea-level rise."
---
---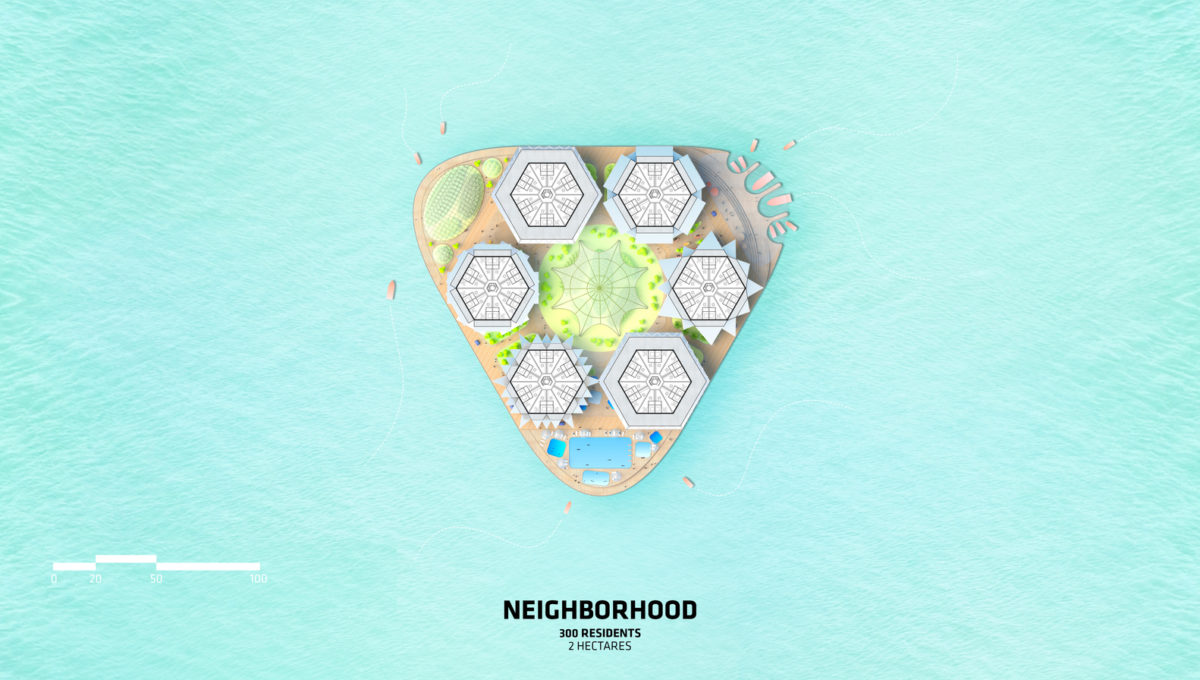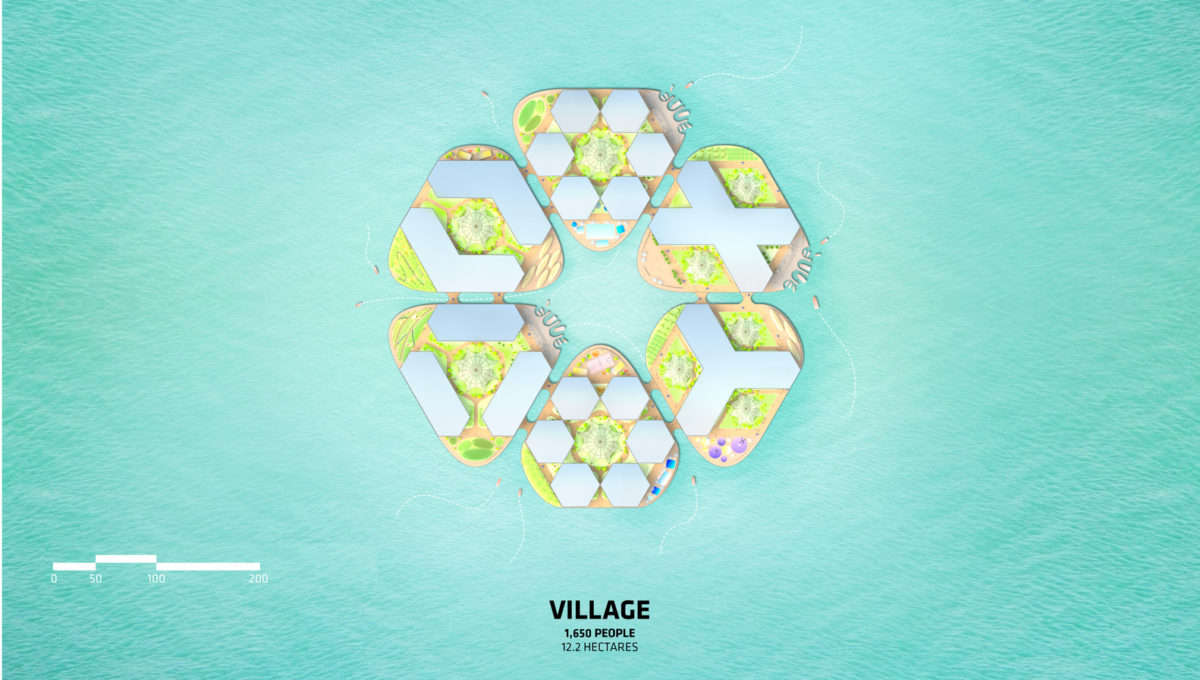 RELATED: Qatar To Welcome The Ambitious Eco-Floating Hotel In 2025
While the practical results have still yet to be witnessed firsthand, the self-sustainable element of BIG's Oceanix floating city encompasses everything from sourcing its own food through scallops, kelp, and the like; producing its own energy and fresh water thanks to a fully-integrated, closed-loop system; and best of all… create zero waste. The modular design will also be capable of withstanding every imaginable natural disaster. Let's just hope Mother Nature doesn't get too creative between now and 2025…
"As coastal cities struggle to cope with rapid population growth, many simply pour sand into the ocean to create new land," explains the Oceanix mission statement.

"Unfettered coastal urbanisation is destroying millions of hectares of the ocean and marine life – close to 50% of people in the world live in coastal areas. The rising sea and climate change are compounding the problem. Oceanix is taking bold steps towards a more resilient future."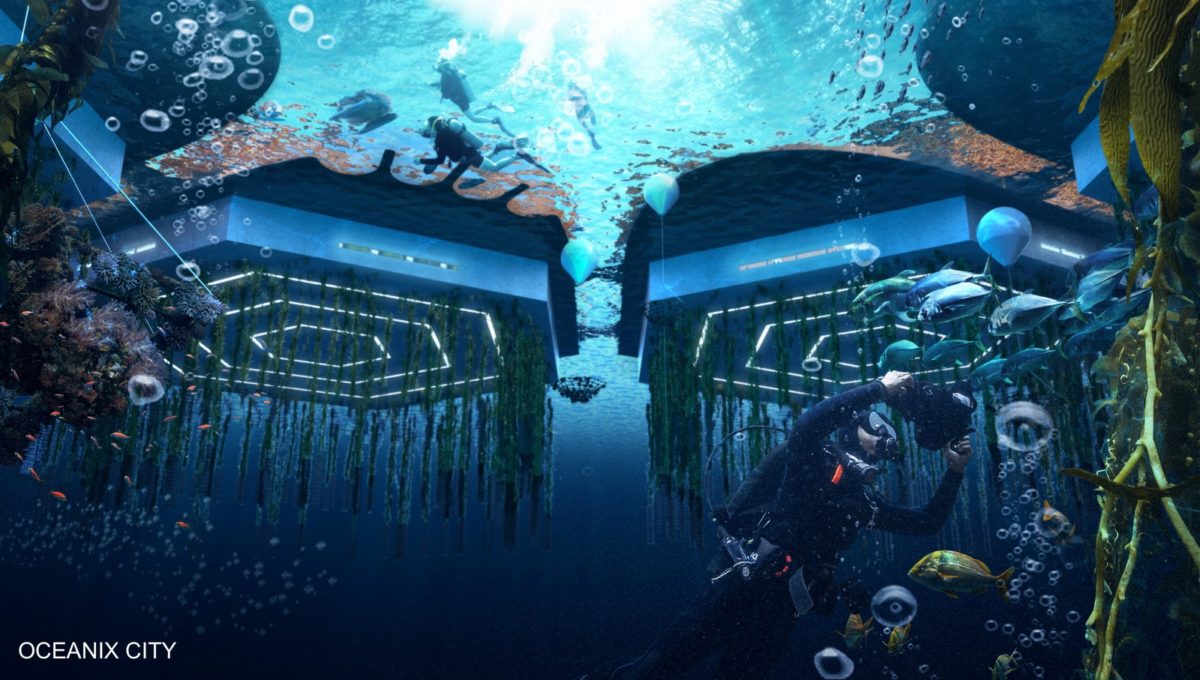 "We believe humanity can live in harmony with life below water. The technology exists for us to live on water while nature continues to thrive under. Oceanix is trailblazing a new industry with blue technologies that meet humanity's shelter, energy, water, and food needs without killing marine ecosystems."
UN-Habitat is set to collect and analyse data from the Oceanix floating city prototype. Robb Report indicates Project Oceanix is currently in negotiations with 10 other governments outside of South Korea regarding similar projects. Meaning if all goes according to plan, it could very well become the blueprint for a solution to this specific aspect of climate change.
You can find out more about Bjarke Ingels Group's Oceanix floating city below.