Some structures in this world just exude relaxation and serenity. Structures such as Pavilion A designed by Maurice Martel Architecte – a glass house which protects a four-season swimming pool and sits in a class of its own.
Inspired by Philip Johnson's Glass House and A. James Speyer's Ben Rose House – which you may recall from Ferris Bueller's Day Off – Pavilion A has been constructed for an existing property in Saint-Bruno-de-Montarville, Canada.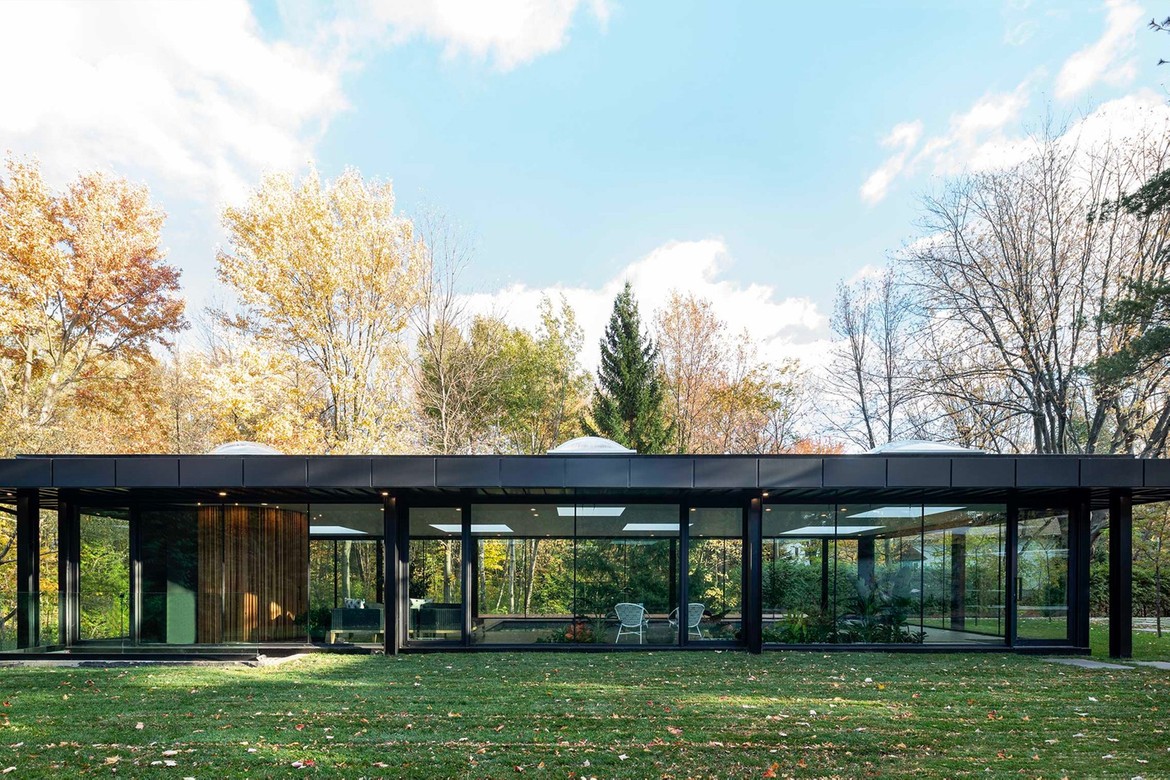 Featuring 360 glazing, the intent has been to remove the boundary between internal and external. Something that not only connects the built environment with the natural environment – but showcases the changing scenery all year long.
---
---
Natural lighting has been championed here. In addition to the heavy use of glass, one may also find the presence of skylights, plus an all-white interior just for design emphasis of said lighting.
You will have also probably noticed the plants all along the sides and placed by opportune corners. According to the designer, this has been included to "… help to create a tropical atmosphere that promotes relaxation…", as well as "… provide zones of privacy whether in the spa or the pool…".
Check it out in all its glory below.