If there has ever been a testament to the old adage, "location, location, location" – it's this Portsea boatshed. Boatshed 17 along Fisherman's Bend Foreshore changed hands for the first time in almost 70 years… for a price close to $1,000,000. Australian dollars. No, really.
This hot property was under the ownership of the Boykett family for 68 years. But as soon as it was listed, buyers acted fast. The last sale along this iconic stretch of Victorian sand took place back in 1991 – meaning there was no telling when the next opportunity was going to come around.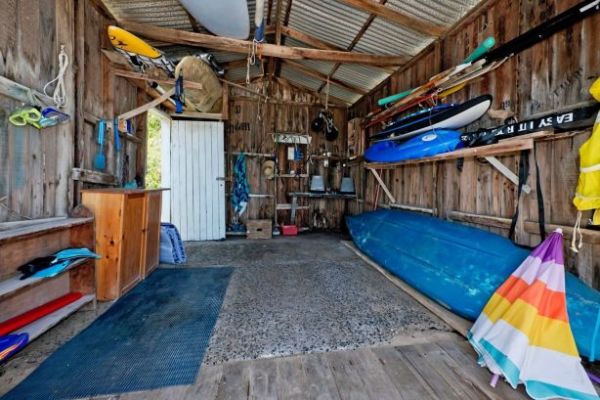 Eight families made offers on the shed before one walked away with a final price between $910,000 and $1,000,000. This price is believed to be a record for a boatshed in Victoria and is also significantly higher than Melbourne's median house value of $780,130 (according to CoreLogic).
The shed was built in 1950 out of wooden crates used to ship cars from England to Australia, has absolutely no connections to power or water, nor any hidden features. What you see is literally what you get. It does, however, possess an exclusive Portsea address.
Anything for the address, I suppose.