Japanese architecture is always pushing the limits of what is considered unique. It is quite often fascinating rather than architecturally brilliant and I think that's what appeals to the people who enjoy it – it's different. This particular example, Ring House, is somewhat dated now being built in 2006 but it is still a stunning example of thought-provoking and original Japanese architecture.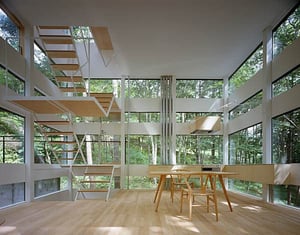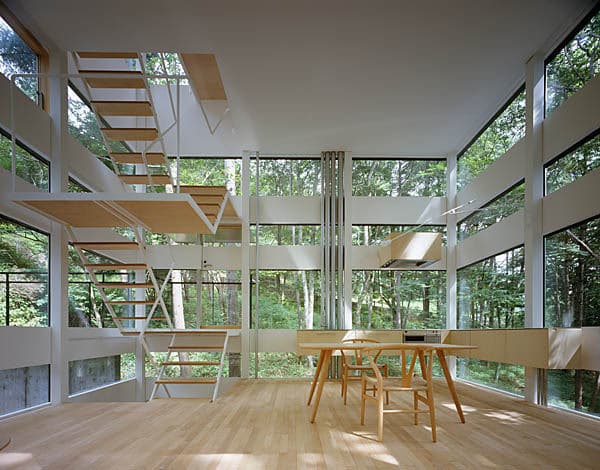 As an upscale weekend enclave, Karuizawa may be Tokyo's equivalent of New York City's Hamptons (minus the beach), but the developer had nonetheless failed repeatedly to sell the raw land on which Ring House now stands. In an attempt to turn his luck he marketed the land together with a house, commissioned by the youthful Tokyo based firm TNA. The developer, a youngster himself, had seen TNA's work published in a magazine and was keen to give the newly minted design team a chance to build.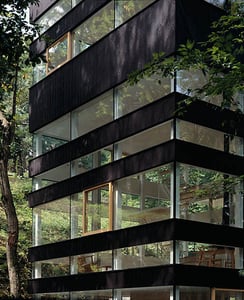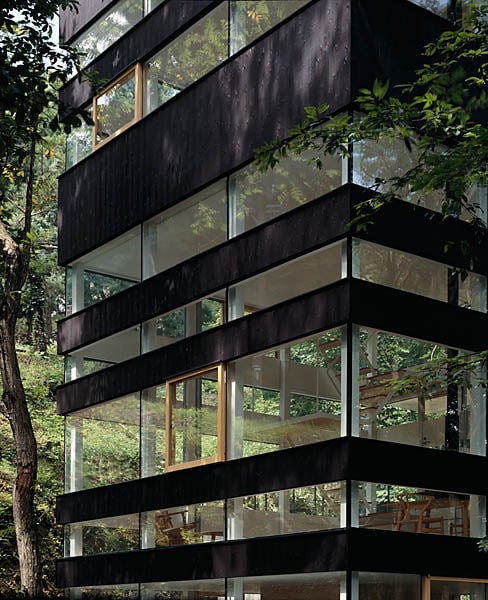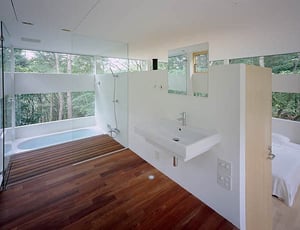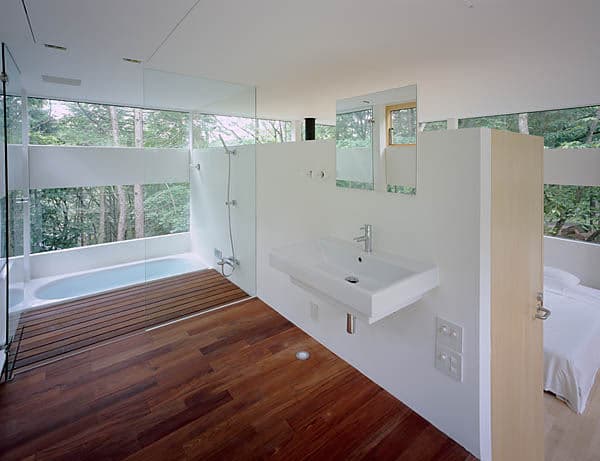 The team created a mini-tower at the maximum height, skinned in alternating bands of wood and glass — an irregularly striped sheath that evenly balances transparency and opacity. As sunlight floods into the interior by day (or electric illumination glows from within the volume by night), the wrapper allows views straight through the house.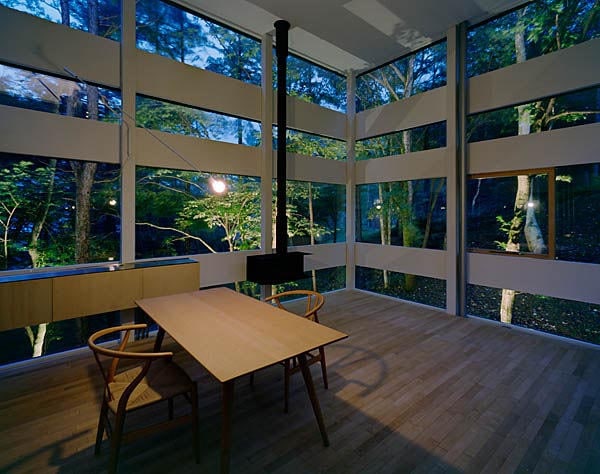 The photos of the finished home are awe-inspiring, much like the finish to the story. The young Japanese developer sold the house and the land off the plan without the buyer even visiting the lot.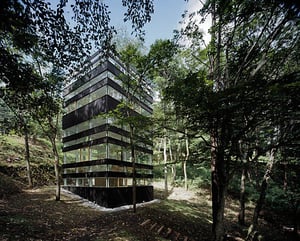 For a closer look at the property, check out this drone video of the space.
If you're looking for a winter retreat, this Japanese ski lodge is a reasonably priced retreat.