Audi fan boys, ask yourself now: would you go so far as to live in your very passion? If you answered in the affirmative, then the Ringhouse Audi logo home is the perfect concept dwelling for you. Though I'm also willing to bet individuals with little to no interest in Audi may also be convinced in the next – checks non-existent watch on wrist for dramatic effect – five or so minutes.
Created by Polish architect Karina Wiciak, the Ringhouse takes Audi's iconic ring quartet and imbues it with a whole new dimension. One that could conceivably accommodate for practical living and provides design aesthetics that go beyond the idea's novelty. In fact, Wiciak has even taken cues from both the automaker's history and ensuing legacy, remaining ever consistent with Audi's very ethos and design philosophy.
From the exterior, it's bare, minimalist, comprised of unpretentious elements – nothing more than raw concrete and glass panes. Towering above the ground to allow for high ceilings within the interior and stretched across some 3,000 square feet, the Ringhouse is nothing short of monolithic in structure. The only thing that betrays its facade as a fortress as opposed to a home is the front yard pool.
As for the interior, you'll be comforted to know those who reside here are afforded some warmth of character; a cool yet welcoming canvas to start a life, to grow old, to watch the world go by seated in the armchair of your choice. One of many advantages associated with the expansive window panes is not only the unobstructed view, but the opportunity for natural lighting – which is a big win in the BH books.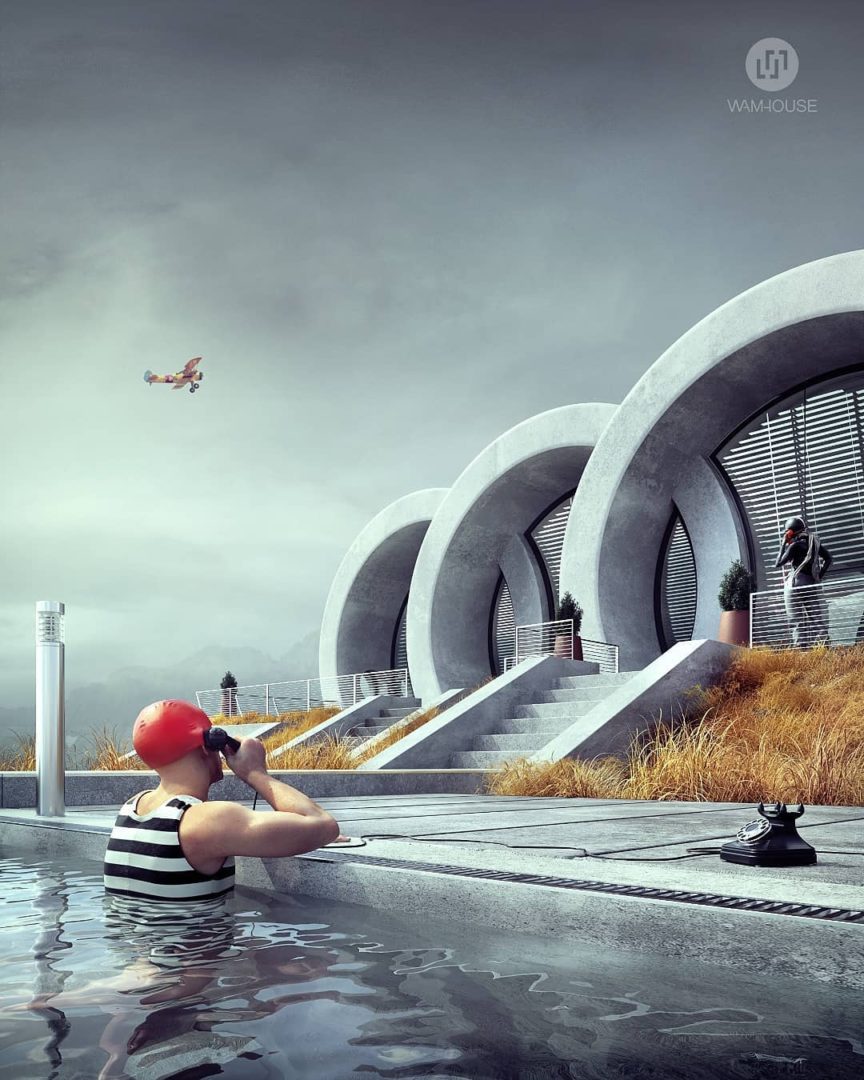 The main Ringhouse concept home is all set on a single level, with a subterranean level for the garage and utility rooms. Ample with open space and separated by glass walls, here you'll find the staples – lounge room, dining room, two ensuite bedrooms, three additional bathrooms, a devastatingly chic kitchen; as well as some niceties you'd expect from a property of this calibre – study, library, grand piano.
Now, if by this point you're sold on the whole idea of the Ringhouse Audi logo home, I must apologise for doing too good of a job. Currently, it's still in the concept phase with no liveable properties ready for purchase – yet. But to get yourself primed for when that fateful day comes, check out the gallery below.