Stick around long enough and you'll be sure to encounter some content surrounding something formerly owned by the King of Cool hitting the auction block on BH – from his Tag Heuer Monaco and Rolex Submariner to his Bullitt Mustang GT and T56 Formula Junior. Though you could argue none of the above comes close to what you're about the read next: an opportunity to live in the Malibu beach house once inhabited by Steve McQueen and wife Ali McGraw.
Built in 1970 and remodelled fairly recently by the current owners, this multi-level coastal shack located at 31508 Victoria Point Road in California isn't just the ultimate piece of McQueen memorabilia – it's also an idyllic escape complete with sunny whitewater views and, almost as if imbued by the spirit of the Le Mans actor himself, an easy-breezy sense of effortless charisma (although between you and me… we preferred how it looked prior to the aforementioned remodelling).
Onto the more practical aspects of things, you're looking at 3,307-square feet which "makes the most" out of a total 0.23-acre lot, which houses 5 bedrooms, 5 bathrooms, several generous oceanfront decks, as well as a 2-car garage for your own high-powered rides. The master bedroom has access to its own terrace in addition to a marble-clad ensuite and plenty of storage.
---
---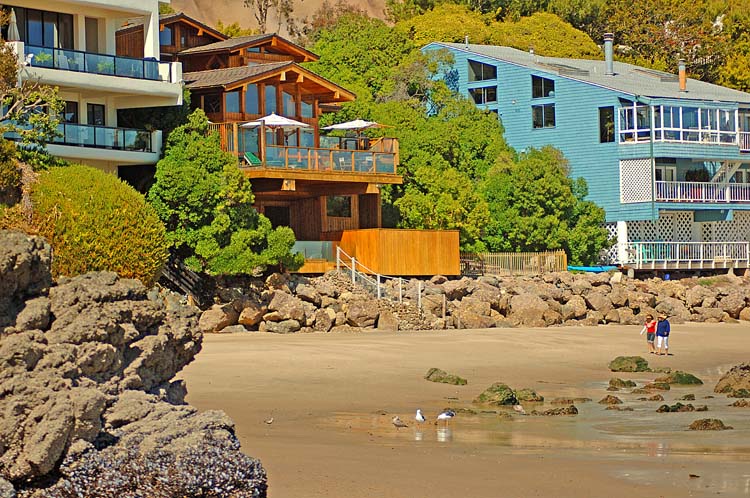 RELATED: 'The Godfather' Mansion Is Back On The Market For $118 Million
"There's all-new flooring, and [the current owners] updated the kitchen, the cabinetry, and the bathrooms – they also tuned up the beach access," notes listing agent Shen Schulz of Sotheby's International Realty.
"The residence is steps from the Pacific Ocean, with a surf break right in front of the house. The property is at the north end of Broad Beach Road, which is directly on the ocean and privately gated. It has direct beach access from house to sand."
Other notable features include the following:
expansive great room w/ fireplace & vaulted ceilings
spacious chef's kitchen w/ centre island & open dining area
bottom floor den w/ minibar
spa
"Almost every room enjoys beautiful ocean and coastline views."
Check out the Steve McQueen Malibu beach house for yourself below.