Corinna Schumacher – longtime wife of Formula 1 legend Michael Schumacher – has listed the couple's Lake Geneva mansion in Switzerland for sale.

The Schumachers originally acquired the estate – often referred to as Sur Le Moulin – back in 2002 for just £3 million (AU$5.45 million), right before Michael secured his fifth Formula 1 world championship with Scuderia Ferrari.
Since Michael's traumatic skiing accident in the French Alps circa 2013, however, the Schumachers have reportedly relocated to their residency in Gland, Switzerland; with rumblings about yet another £27 million (AU$49 million) primary residence in Majorca, previously owned by President of Real Madrid Florentino Perez.
The farmhouse-style property spans 20,000-square metres and has been described as "exceptional" in a "quiet and protected location." German publication Bunte confirms Sur Le Moulin was staffed by both housekeepers and bodyguards who lived on site at times, wile Corrina – a celebrated horsewoman who won the 2010 European Championship in Western Riding – kept some horses around, which periodically grazed on a 2-acre corner.
---
---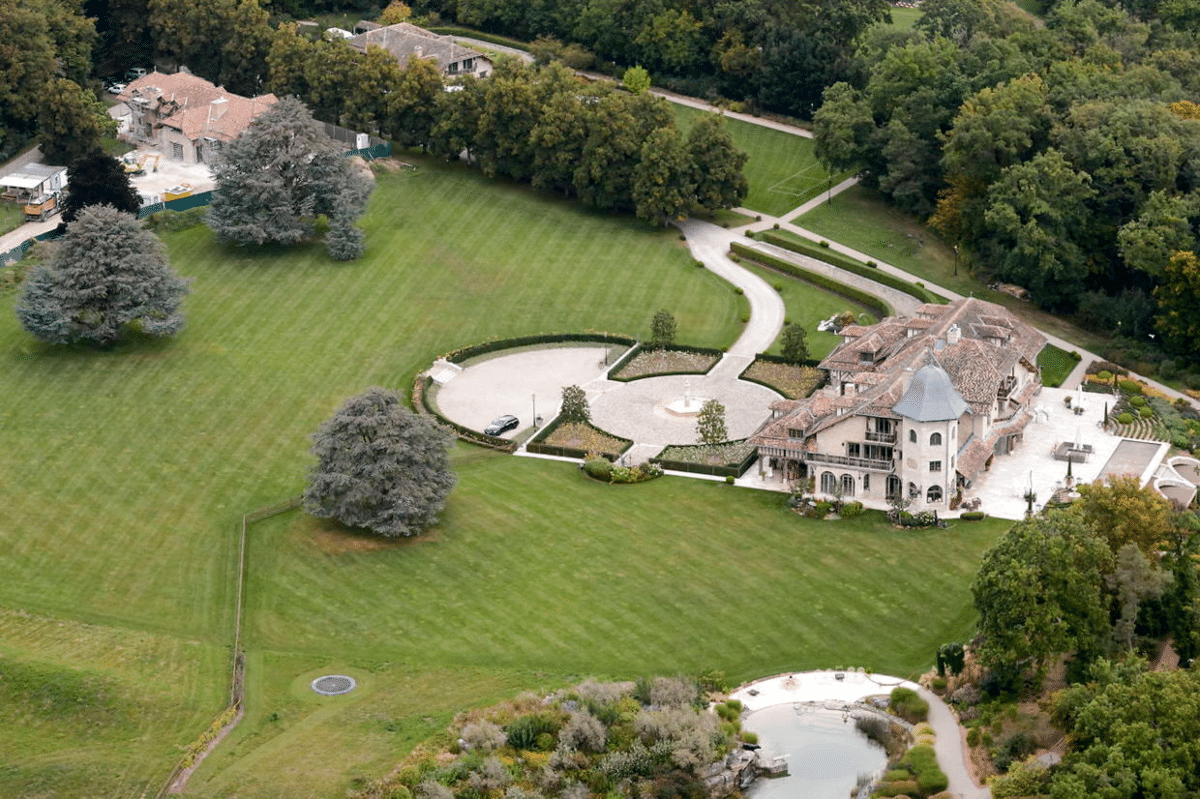 RELATED: Steve McQueen's Malibu Beach House Lists For A Cool $15.75 Million
While the Schumacher patriarch has been in recovery and rehabilitation for the better part of a decade, his condition largely remains a mystery to this very day beyond the occasional update provided by his inner circle. Former Ferrari Formula 1 Team Principal Jean Todt, who has been visiting Michael Schumacher monthly, recently offered the following insight:
"This is a question on which I am going to be extremely reserved," Todt tells RTL France.
"I see Michael very often, once or twice a month. My answer is the same all the time – he fights. We can only wish for him and his family that things get better."
Sources indicate the Michael Schumacher mansion in Lake Geneva, Switzerland has been priced at £6.4 million (AU$11.6 million).