First order of business: yes – that Lenny Kravitz. Don't worry, we forgot he was an interior designer as well. No – this isn't just another celebrity-tries-their-hand-at-whatever-because-they-can type deal. As it turns out, the part-time rock star actually knows what he's doing when it comes to introducing some 70s-inspired splendour to glamorous Trousdale Estates hilltop pads.
Kravitz was first approached by luxury real-estate broker and owner of this resplendent property – Branden Williams – a few years prior. "Approached" is actually the polite word for it. As Kravitz tells Architectural Digest, Williams quite literally drove after him, yelling out the car window, violating half a dozen traffic laws.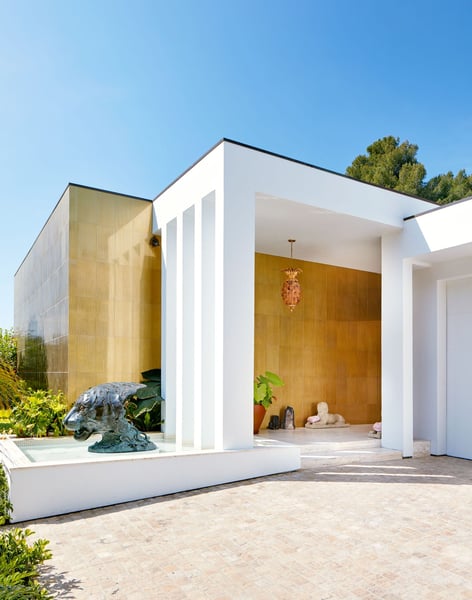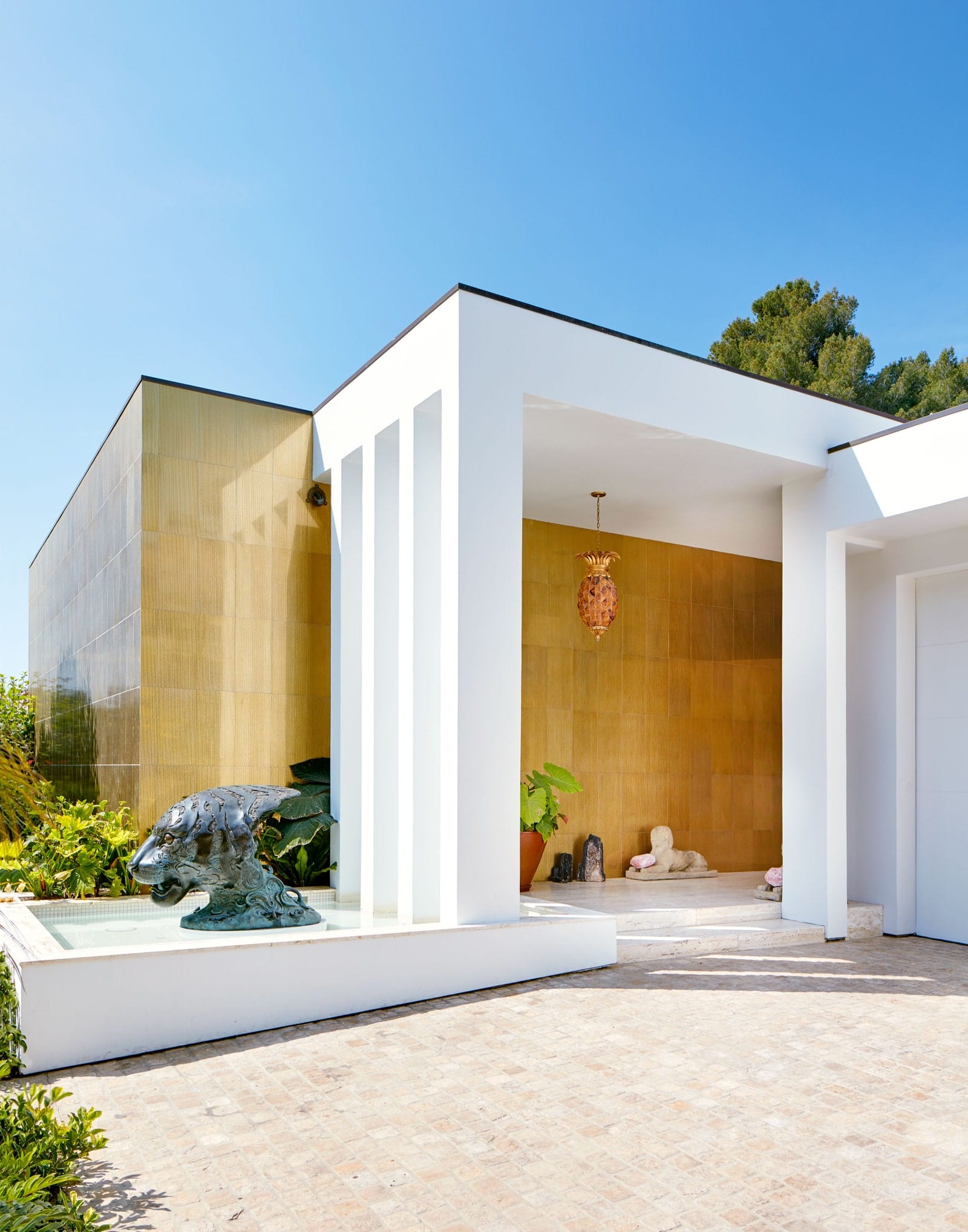 As blunt and somewhat abrasive as that first interaction may sound to the likes of you and I, it clearly yielded results. Kravitz fell for the classic real-estate agent persuasion tactics, and Williams would soon see his dream come true – for Kravitz to design the Williams family home.
"I stayed up for four hours looking at [Kravitz's Design] site until 3 AM, and thought – 'Oh, my God, this is our designer.'," says Williams.
"This is your dream home, you have to take your time."
"We wanted the house to be an homage to Trousdale's mid-century heyday, but more over-the-top and funky, without any rules… Think Slim Aarons meets Casino."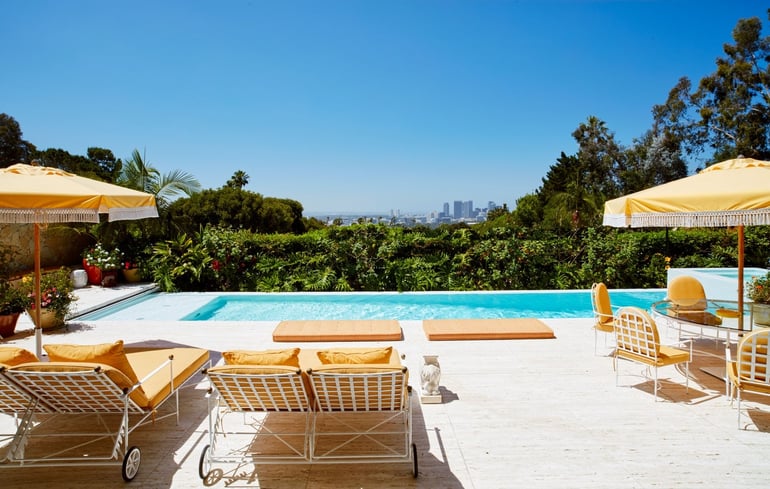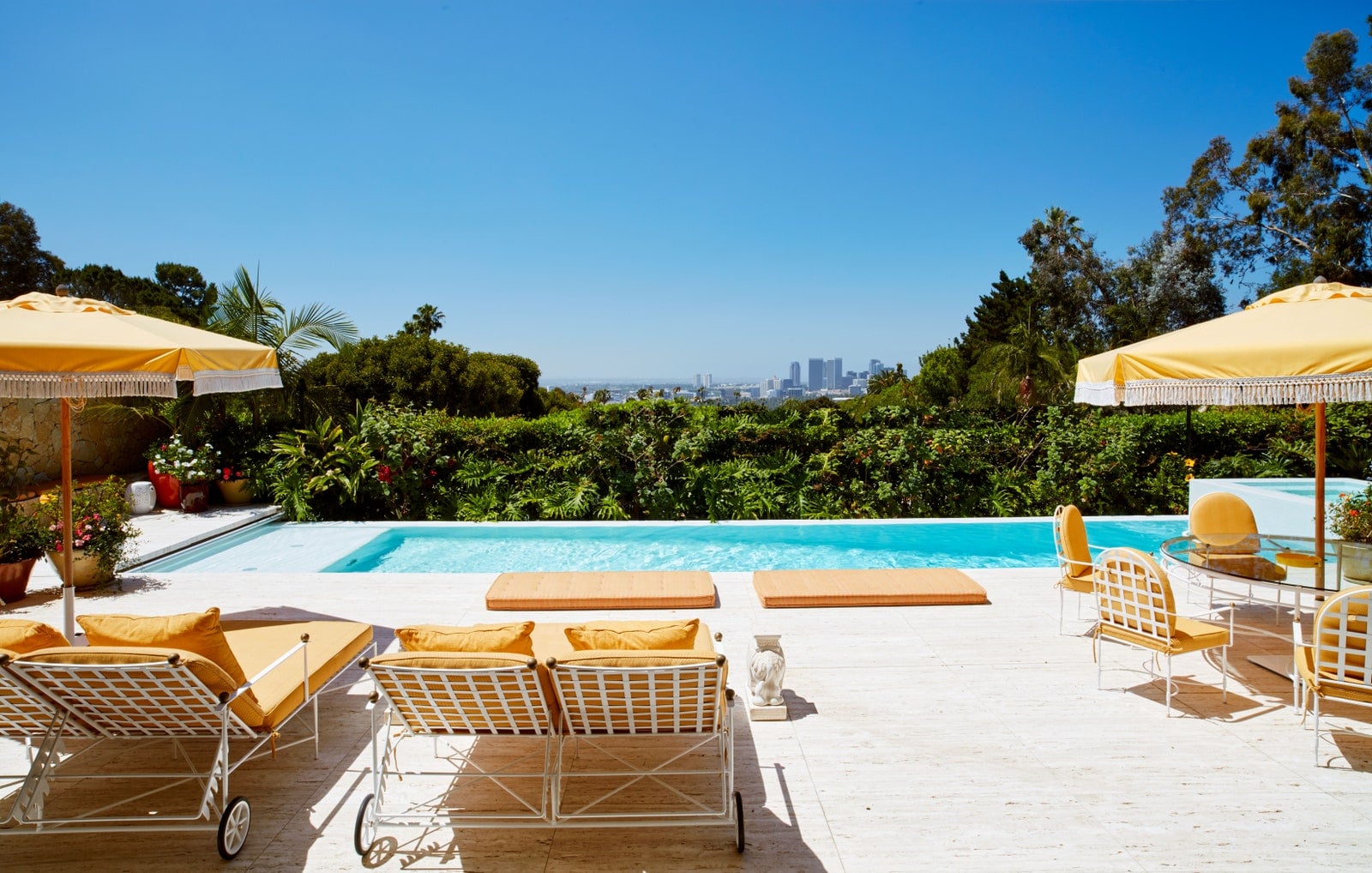 Notable features that caught our eyes include the following:
300-lb (~136kg) bronze tiger head from Hugh Hefner's former estate at the front entrance
Front entrance paved with gold tiles
Bonded metal doors
Italian lighting fixtures (antique)
Italian marble flooring (travertine)
Custom designed dual-sided bronze fireplace in the living & dining room
Orange onyx vanity with a handmade octopus sink
Handcrafted Parisian table from the 1950s
Gaggenau kitchen appliances
Infinity pool (saltwater)
1970s-style master bedroom with custom designed seashell bed & smoked mirrors on the ceiling
Master bathroom with an outdoor shower
Check out the Trousdale Estates home in its completed form below.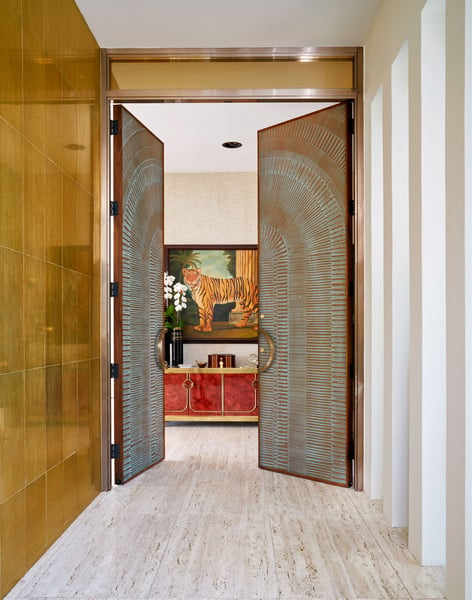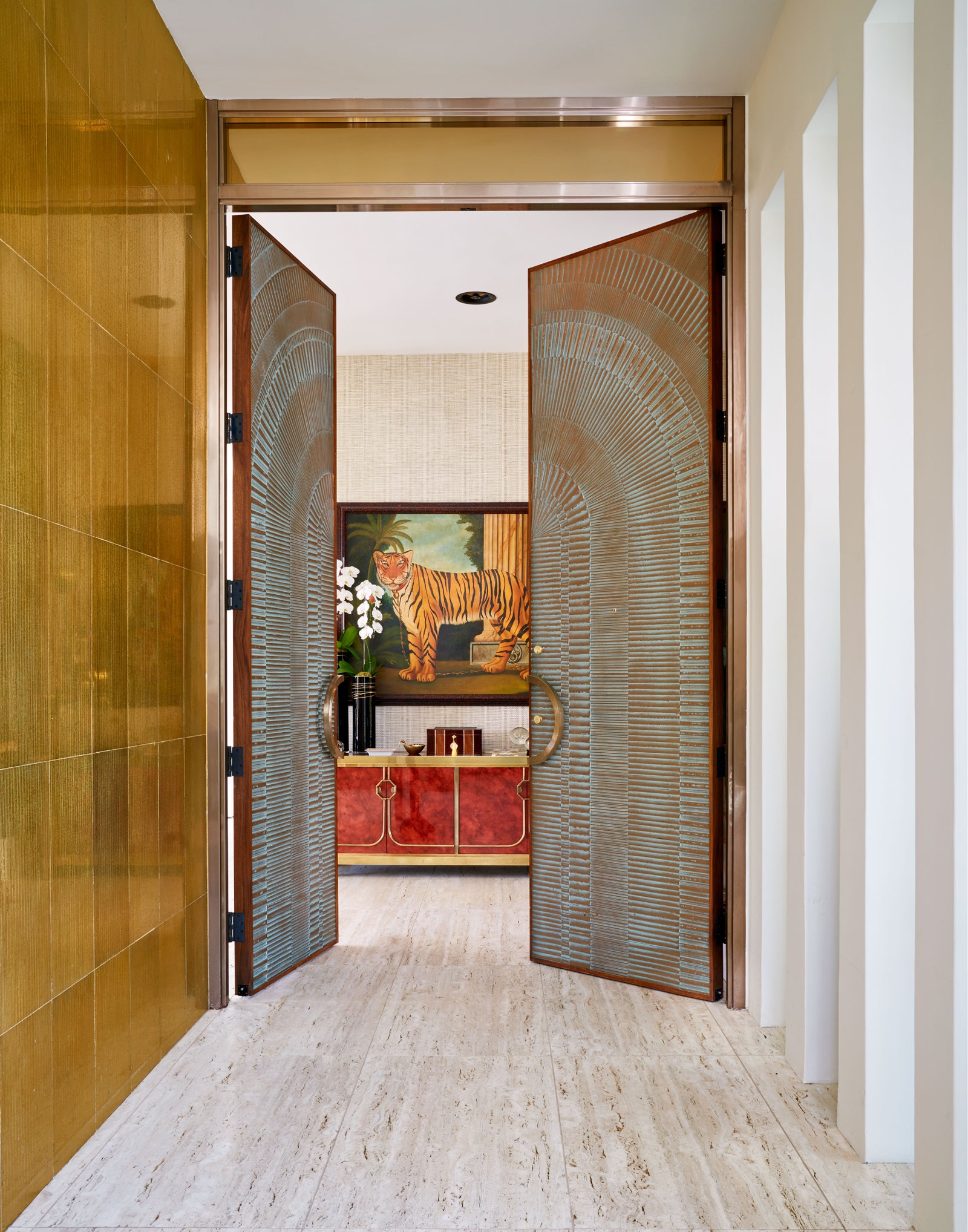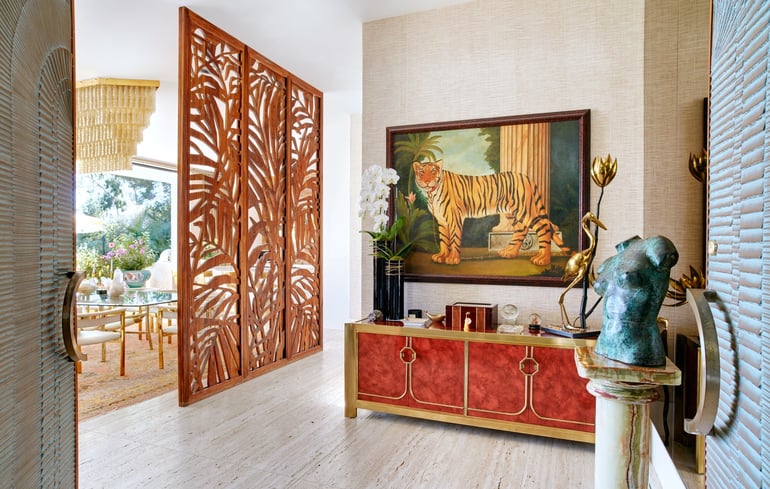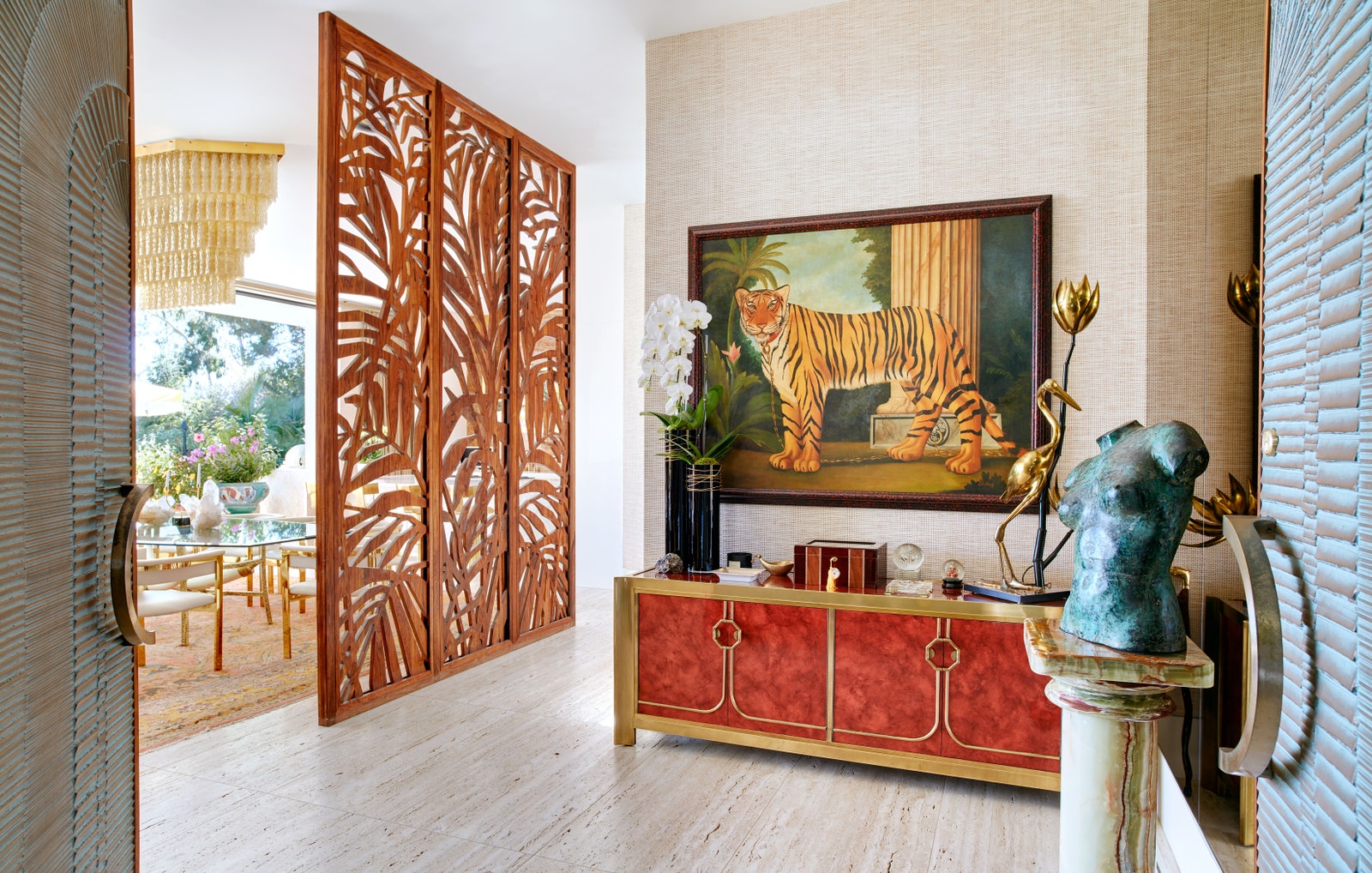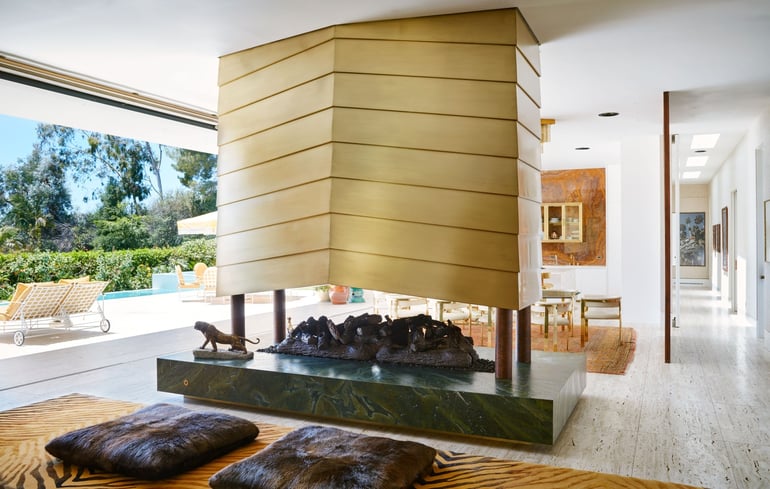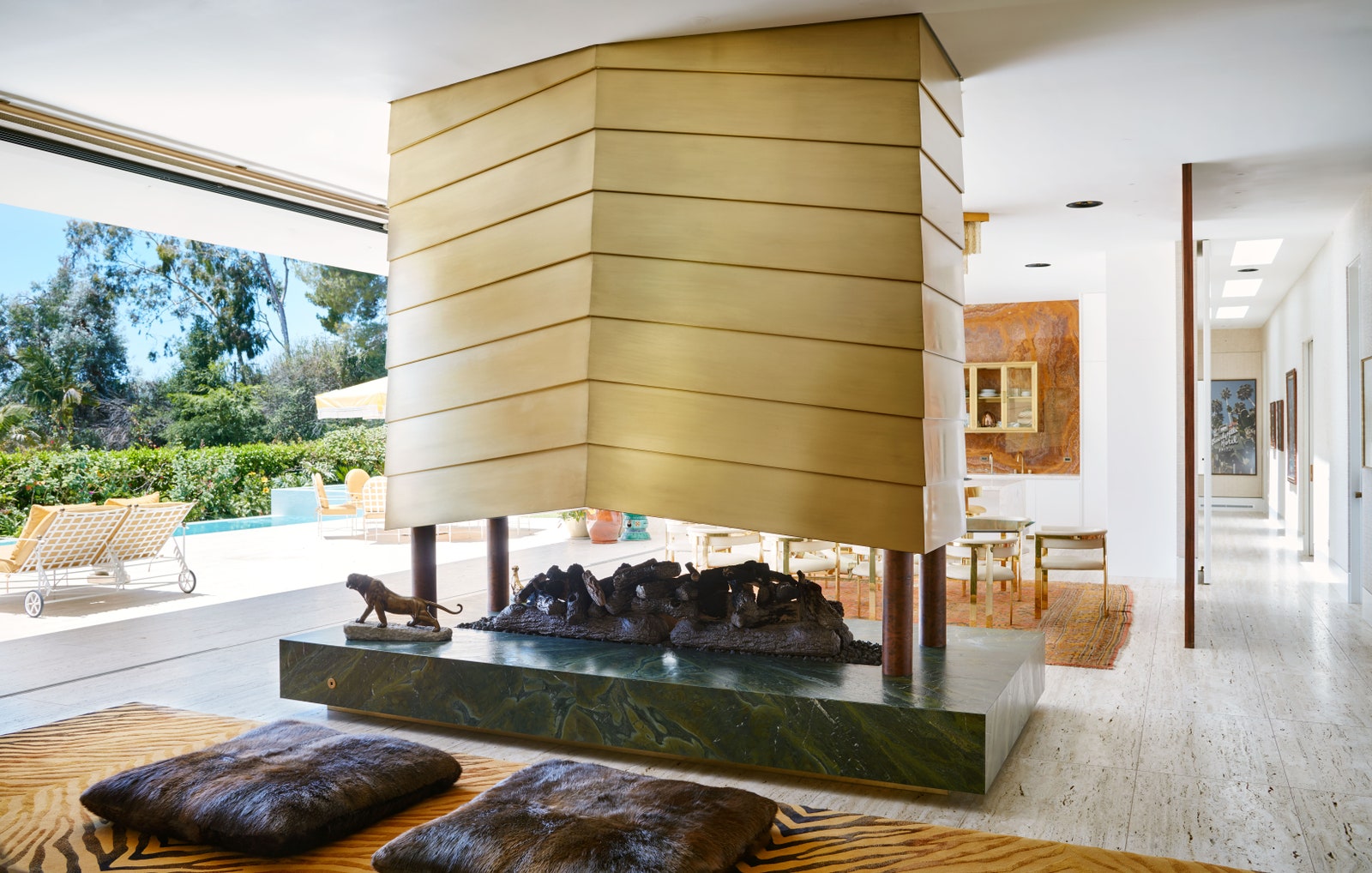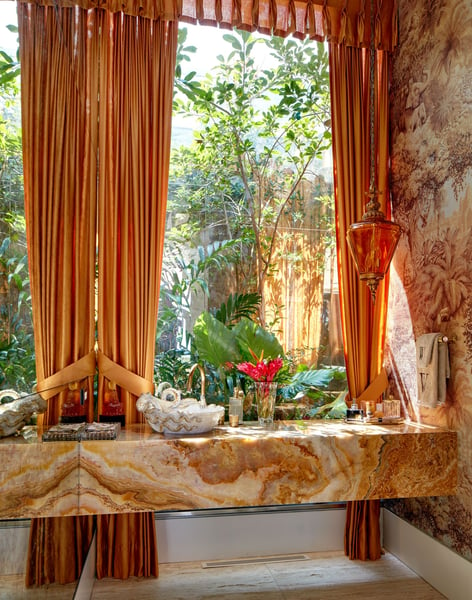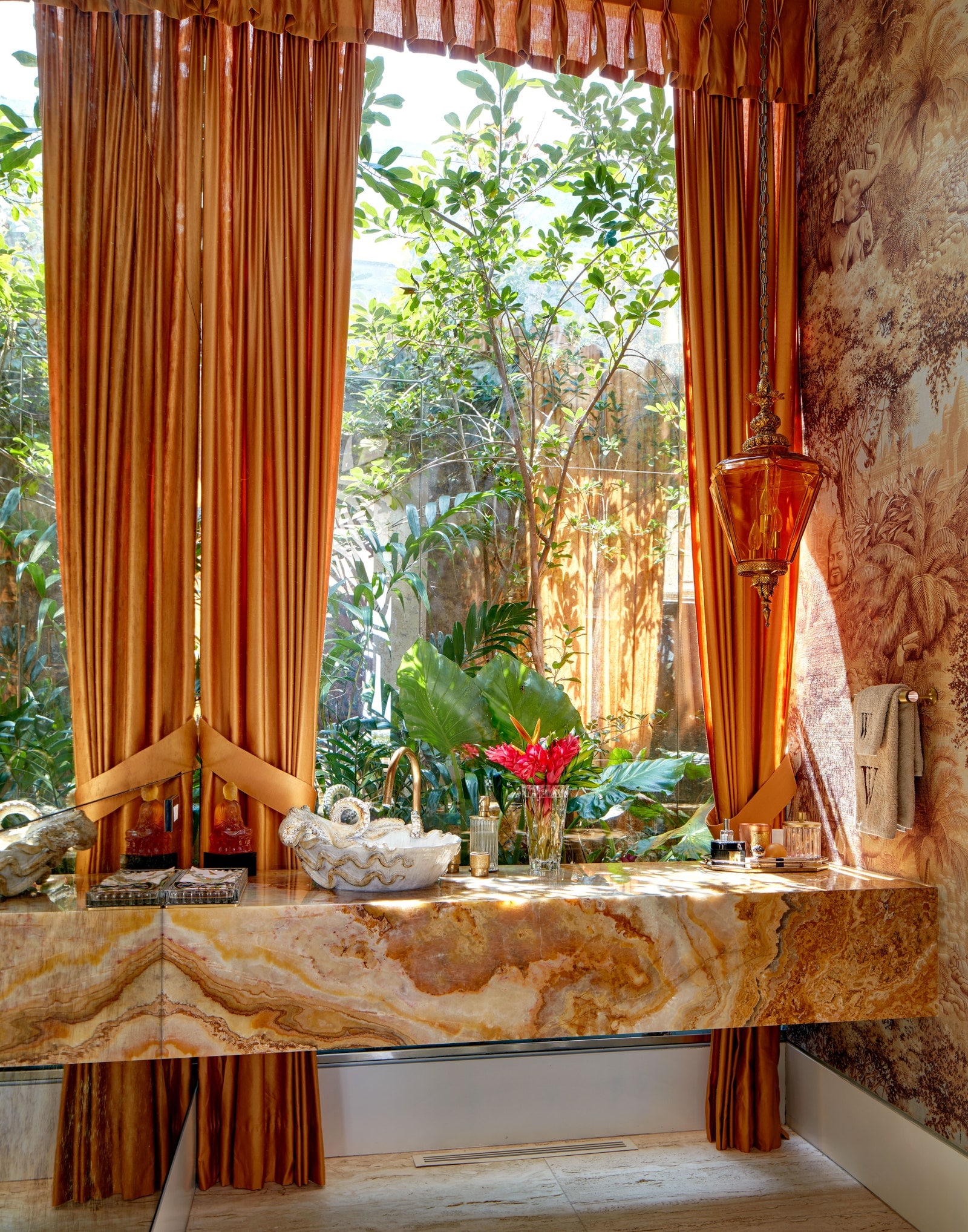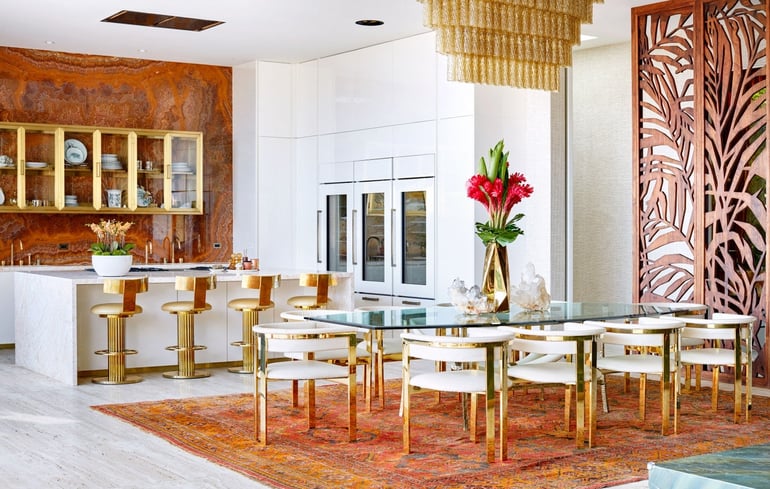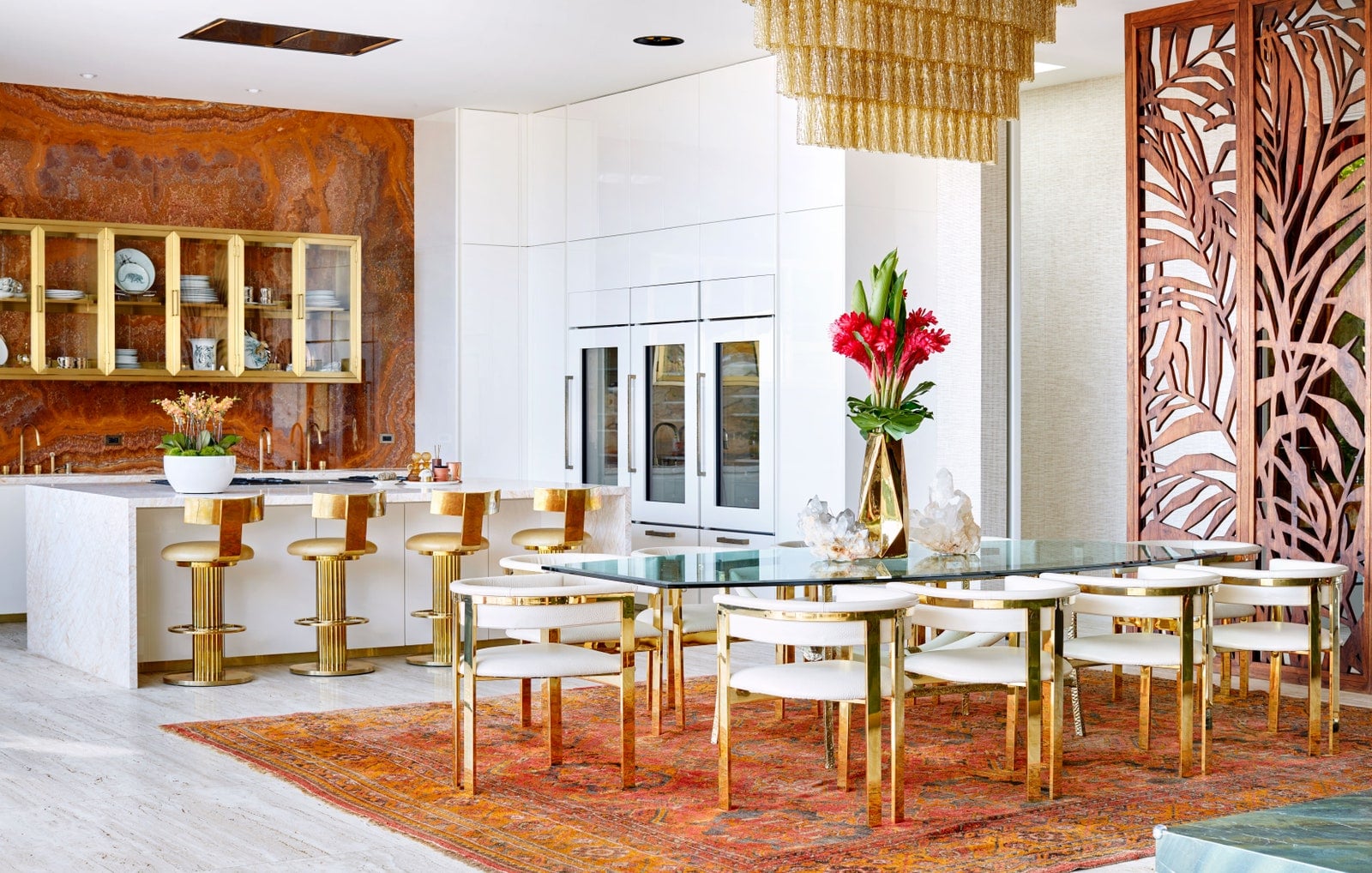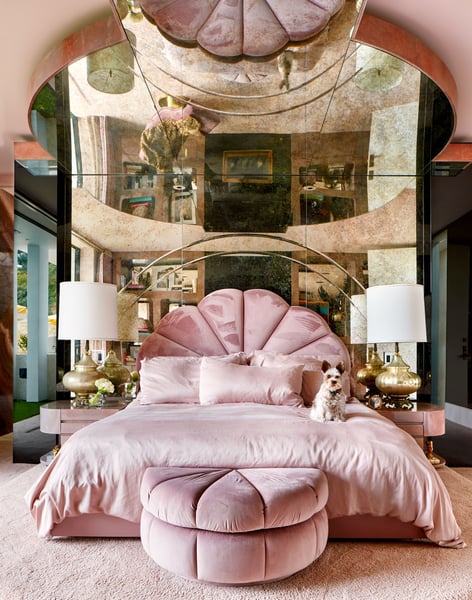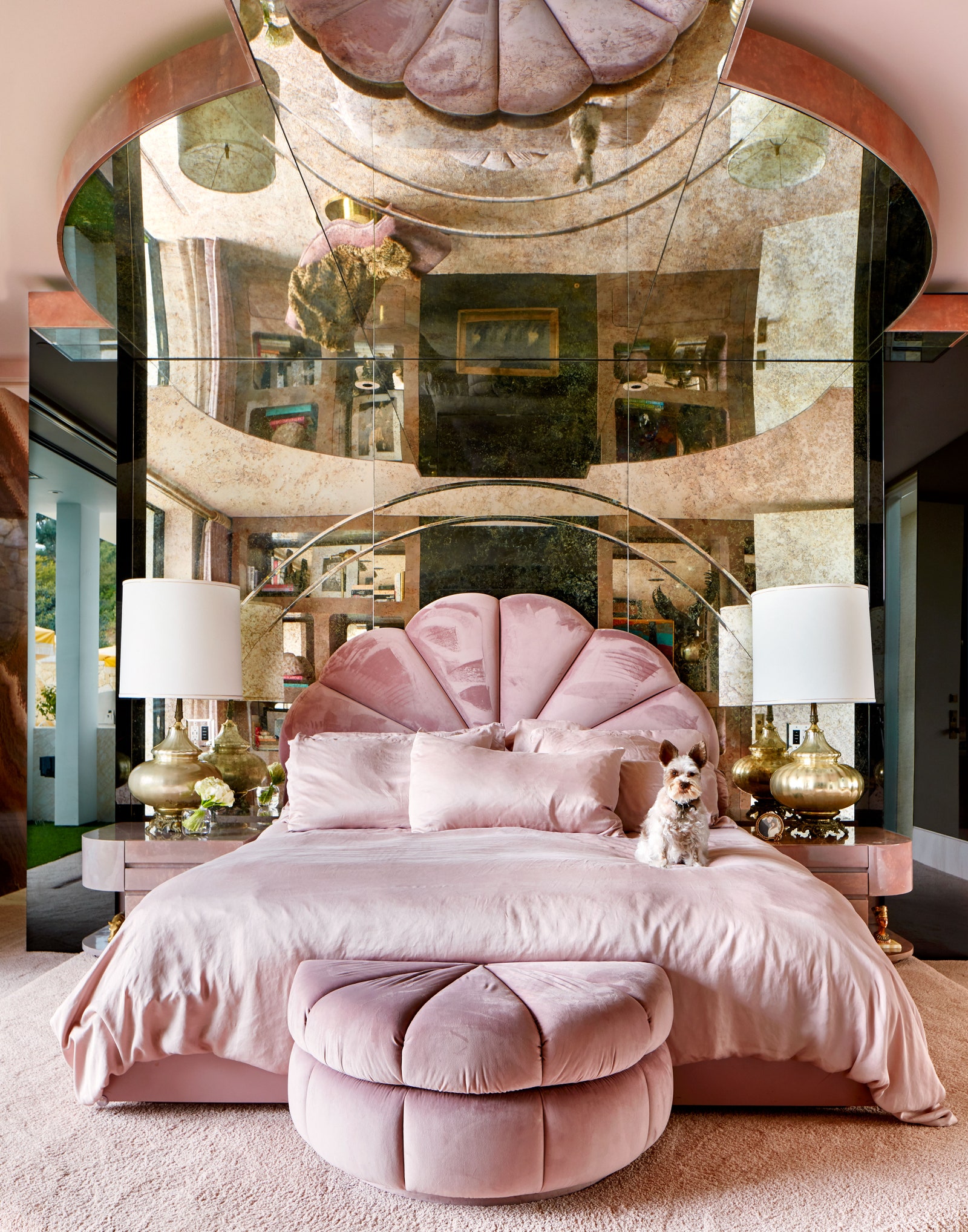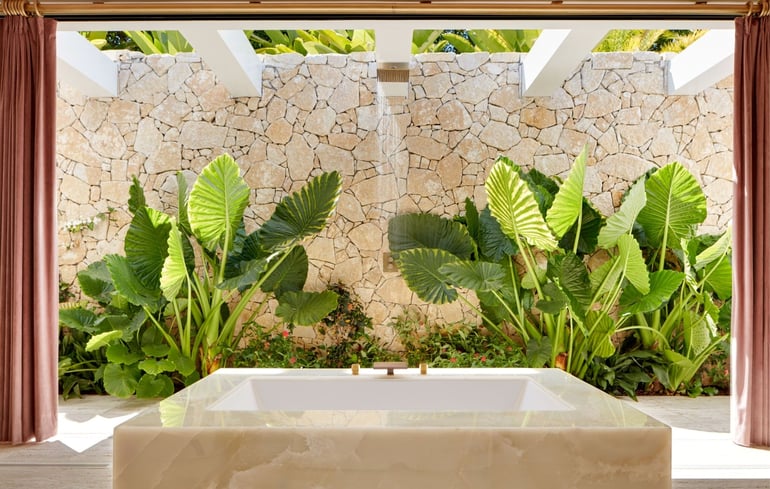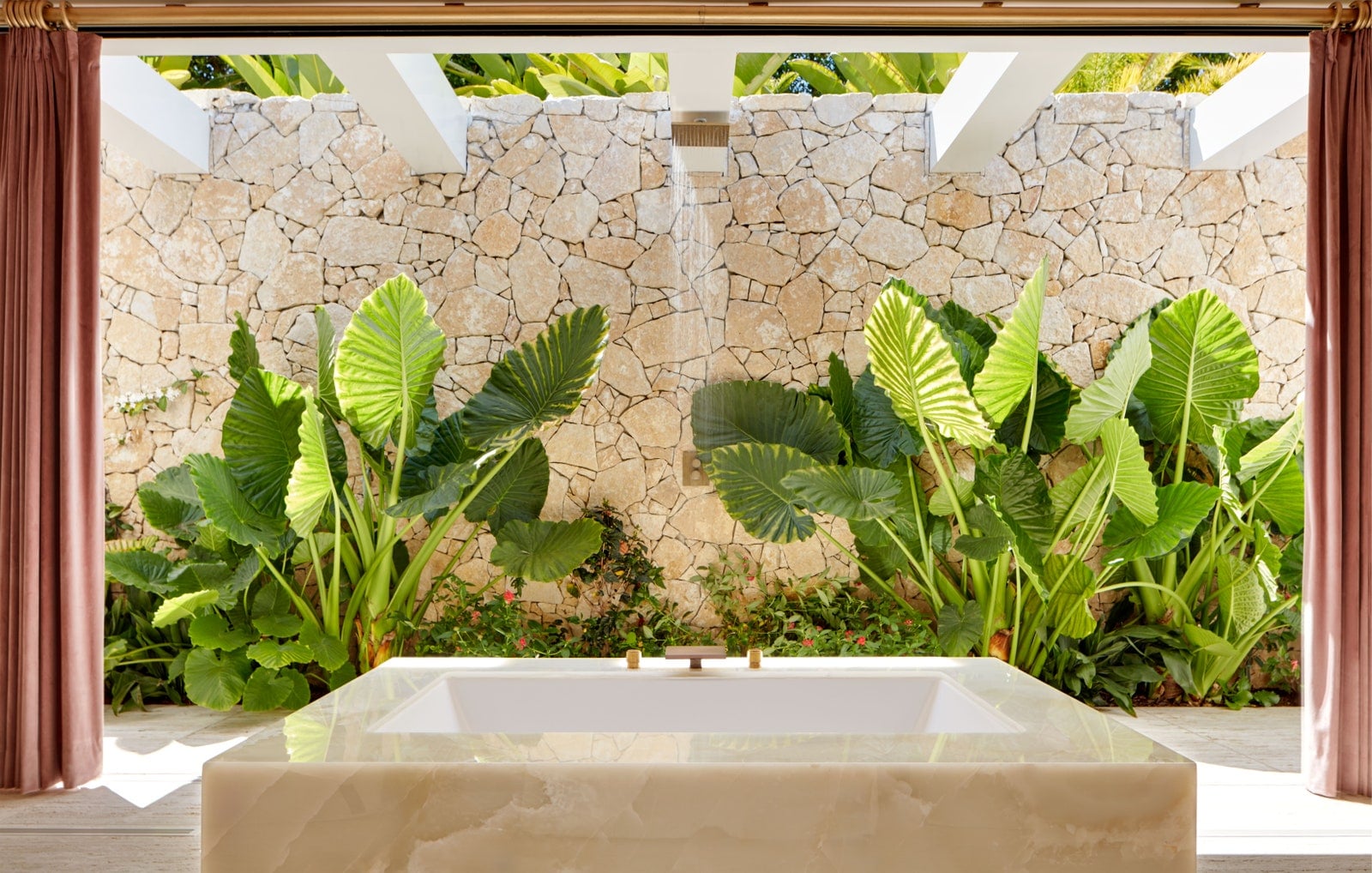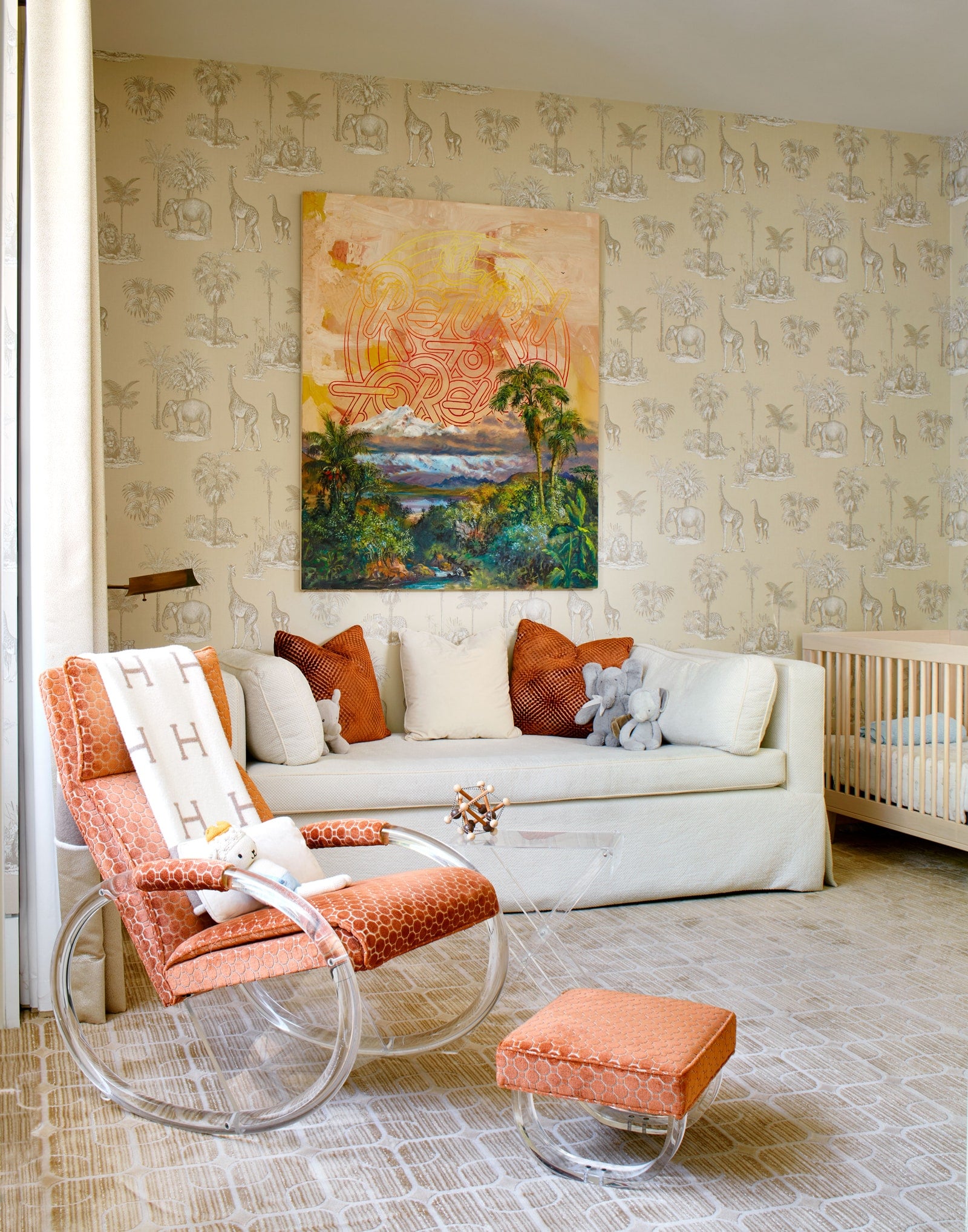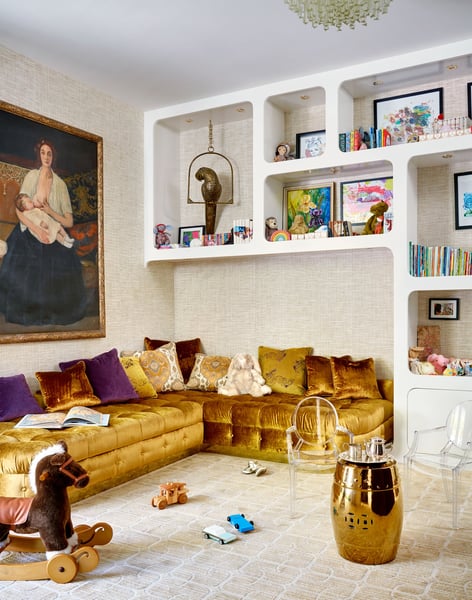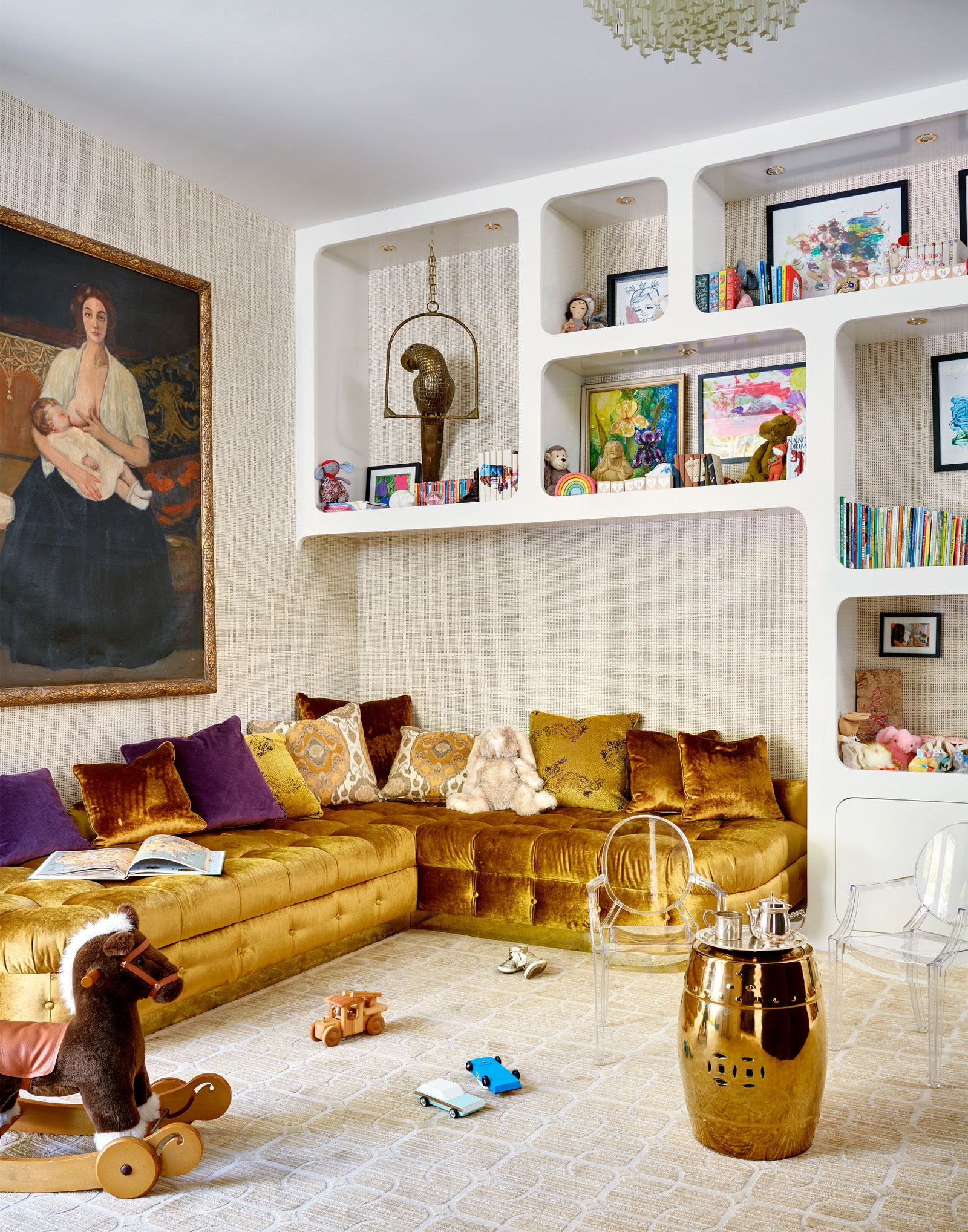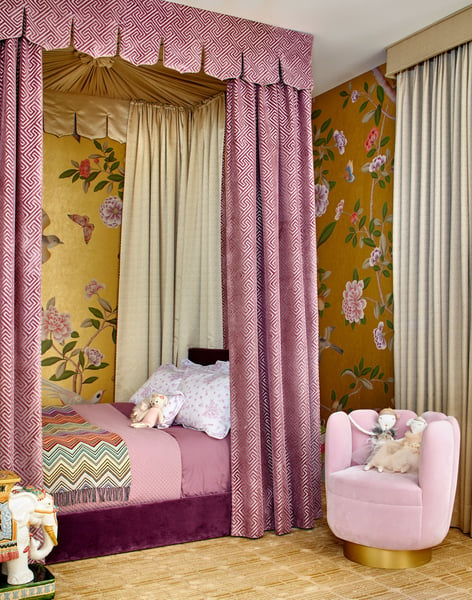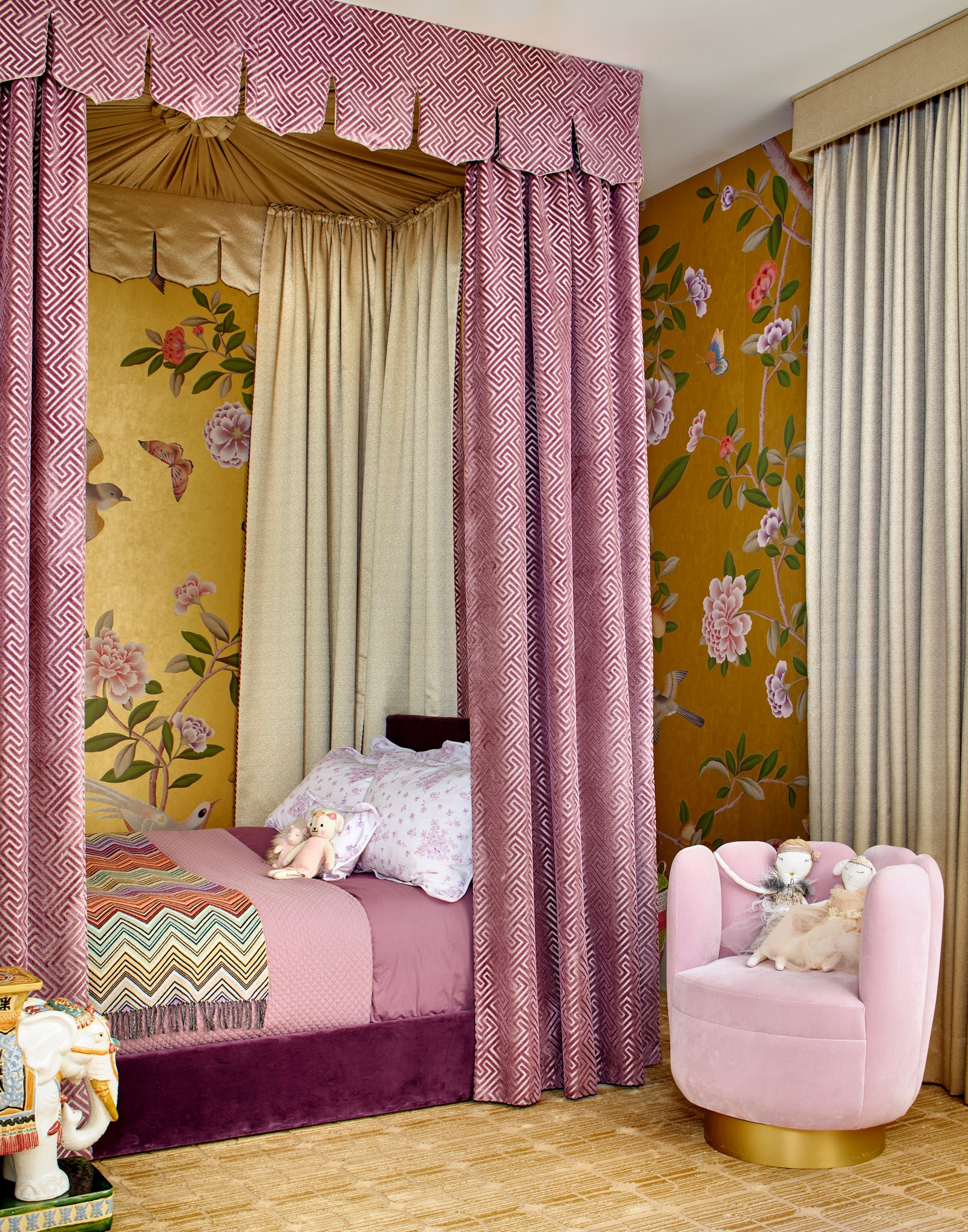 To find out more about some of Lenny Kravitz's other designs, head over to kravitzdesign.com.
Images courtesy of Architectural Digest.