Our visit to The Rockpool Dining Group's latest venture, Bar Patrón, was a night to remember. Or rather, a night to try and remember the following day. With food for all, drinks flowing plentifully, and local favourite Tigerlily knowing what tunes to play to gee a crowd up, it's almost impossible to fault any part of this occasion.
Here's what went down at your next go-to Quayside hangout.
We were greeted at the door by tuxedoed men. Immediate panic set in as I looked over my long white tee, leather jacket, jeans, and boots combo. The possibility of underdressing never occurred to me until now. Shit… There wasn't any mention of a dress code on the invite, was there? Thankfully, once we got through the doors, I was welcomed by the sight of someone in chinos and Vanns, the only other short Asian guy at the event who happened to be dressed identically to me, and a few other more sartorially relaxed individuals.
---
---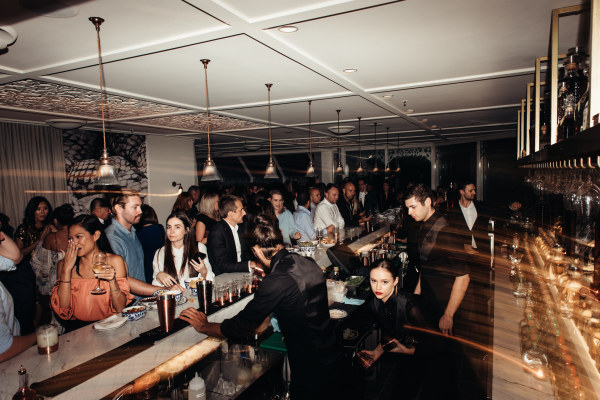 Drinks were grabbed as the first order of business as the social anxiety crept up. The beverage of choice? Margaritas, of course, made from Patrón's very own tequila. The bar itself has an exquisite stock on deck. Here you can find extra anejo tequila that has been double distilled in "… premier cru Bordeaux oak and cognac barrels…", which goes for $95 a nip. Additionally, you may also find other top-shelf Patróns like the ever so rare Lalique Serie 2; one of less than 300 bottles in the world, which sets you back $999 a nip. Rest assured, you won't have to spend $95 or $999 for a cocktail. But the $100 Millionaire Margarita is to be encouraged.
As we let the several margaritas, Mexican beers that weren't Coronas, and so on and so forth, wash away any remnants of tension from our regular day to day, we set our hearts on the canapés. All the expected Mexican style bites were on showcase that night, with layers of authenticity. From loaded, handmade tortilla chips, to ceviche shots, and a macaroon-like dessert to top it all off, the menu has been modelled after the recipes of Chef Pamela Valdes' grandmother.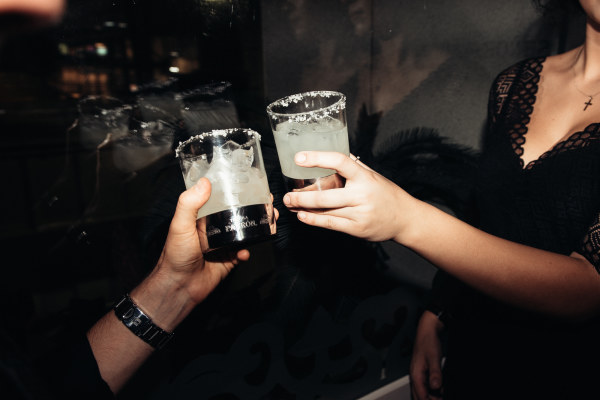 It wasn't until the second or third round of flathead tacos that we realised… the kindly looking gentleman with the hair tied back, the nice watch, and apron on was none other than Rockpool Culinary Director and former owner, Neil Perry himself. Now at this point I must issue a caveat. While there is no concrete guarantee that you yourself will be served by the man himself on your nights out, the slightest chance of such should be more than enough of a sell.
As the night progressed, and the crowd simmered down, it was time to really let loose. Not by our decision either. Neil freaking Perry whipped off the apron and lead the festivities. Render unto the dancefloor what is rightfully the dancefloor's, as the Romans once said.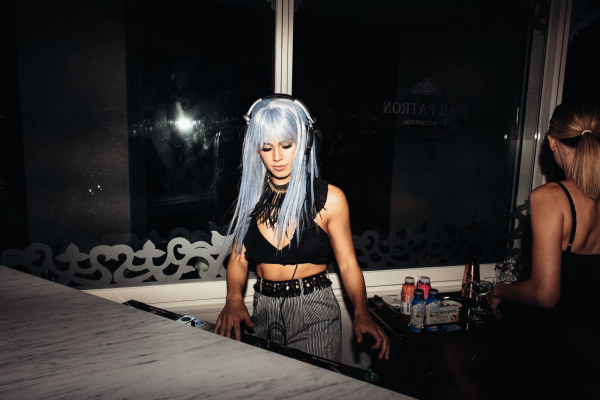 If this article seems vague, just chalk it up to a consequence of consumption. Regardless, good times are to be had here, and this deservedly gets the BH seal of approval.
Bar Patrón by Rockpool is now open Mondays through to Sundays at varying times, and is located at 2 Phillip Street, Circular Quay.