If you haven't jumped on the rosé bandwagon by now for fear of it being too feminine…well you're a damn fool. On par with the equally masculine Aperol Spritz for the most refreshing summer drink, rosé is a must. Here are 12 of the best and most affordable players in the rosé game, from vineyards across Australia, Provence…and even Moldova.
Magix Box Berribox Rosé – $13 a bottle
With a pleasant aroma of lifted strawberry, white peach, and cherry, Berribox Rosé makes for the perfect summertime companion. Drinkers can expect a range of vibrant red berry flavours, closing off with a soft spice finish and crisp refreshing crunch.
Magix Box's Berribox Rosé pairs nicely with a summer picnic of cold prawns and smoked salmon. Alternatively, grilled chicken and Mediterranean vegetables fresh off the BBQ will do your tastebuds wonders.
---
---
Rosé Rosé – $23 per pack of 4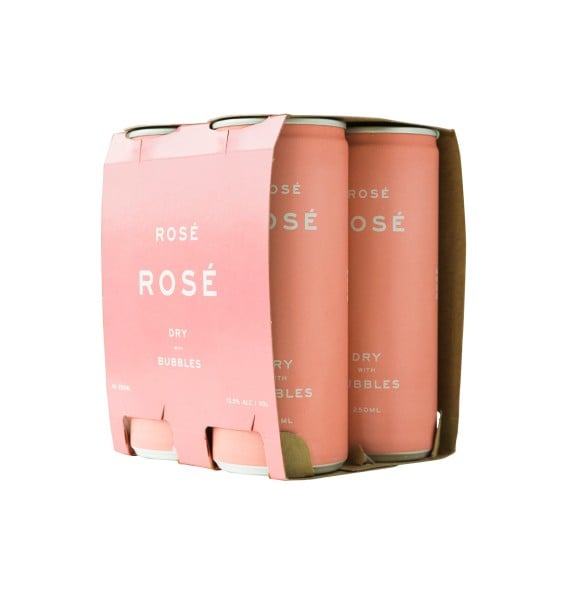 Stop pretending your VB tinnies actually taste good. Rose's in a can now – and it's here to stay. Soft notes of berry-based florally flavours from the McLaren Vale make this 250ml of canned bubbly goodness. Best enjoyed with good bubbly company.
Chateau Les Crostes Rosé – $22 a bottle
When it comes to affordable rosé, if it's French, you're off to a good start. Chateau Les Crost Rosé is a visually lighter offering, with a sensual marrying of raspberries and citrus fruits, this Rosé makes for an elegant yet lively attack on your palate.
Best served with your favourite summer dishes – especially fresh fish and the lighter, greener vegetable varieties.
Budburst Blush – $18 a bottle

If the expert alliteration doesn't tempt you, the taste surely will. Hailing from the up and coming vineyards of Moldova, Budburst Blush blends fresh, ripe fruits with a zippy lime finish. Chicken, seafood, and salads are all once again excellent additions to this delicious pink.
Miraval Rosé – $30 a bottle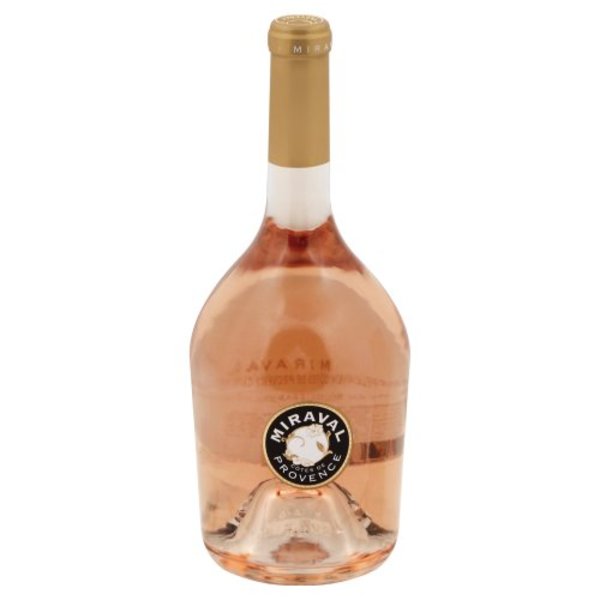 You've seen their movies, now you can drink their rosé. No seriously, Brad Pitt and Angelina Jolie are responsible for the production of Miraval Rosé in the humble Provençal village of Correns.
Like its makers, this rosé is multi-award winning and a favourite everywhere. The initial taste is bursting with notes of raspberry, strawberry, citrus, and melon, before culminating in a fresh and vibrant acidity.
Whispering Angel Provence Rosé – $40 a bottle
If you've ever been to a beach club in Europe, you've probably drunk a bottle of Whispering Angel. The culmination of wine connoisseur Sacha Lichine's journey as both a critic and creator, Whispering Angel is a slightly more expensive addition to this list – but a deserved one even at $40. With this rosé, you'll be entering a higher hierarchy of fine pink wines.
---
---
Aromas of field strawberries hit the nose first. Upon touching the lips, one can expect a robust and full taste, delicately balancing dryness and acidity. Paired perfectly with a pleasant planked salmon meal.
Brown Brothers 1889 Dry Rosé – $19 a bottle

Visually vibrant, the 1889 Dry Rosé's colour reflects its eclectic taste. The wine is a daring combination of Shiraz, Cabernet Sauvignon, and Tempranillo that is executed to perfection, resulting in a dry and refreshing palate that will keep you refilling glass after glass.
Imagine the 1889 Dry Rosé nestled perfectly in an ice bucket, served alongside an entrée of grapes and light cheeses, a main of Vietnamese prawns, and some great conversation.
De Bortoli Down The Lane Rosé – $14 a bottle
So pale it's almost white, Down The Lane Rosé brings a youthful and vibrant energy to the rosé market. A light taste of red apples and pear makes it tempting to drink it by the bottle. With a fine, crystalline structure, enjoy Down The Lane with some Sunday arvo fish tacos by the beach.
Saint Roch Le Rosé – $15 a bottle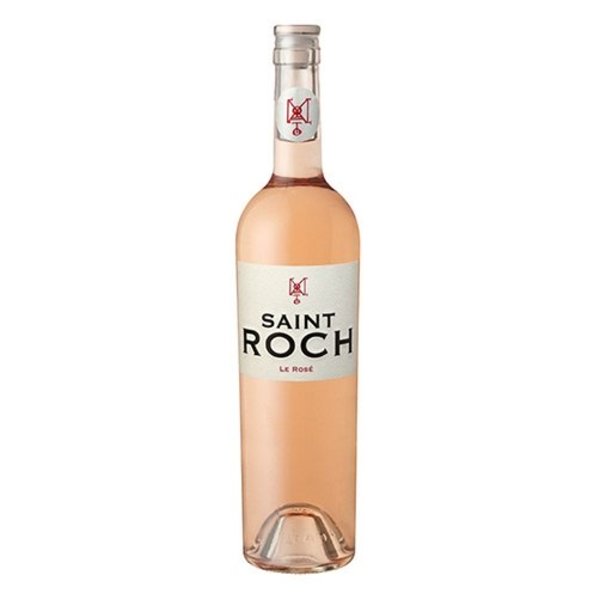 Value. For. Money. Saint Roch Le Rosé is in such high demand that it's currently sold out across Australia, so if you see a few stray bottles at the local bottle-o, buy them all. Comparable to the iconic Domaines Ott Mireille Coeur de Grain Rosé which retails at over $60 a bottle, this is a special wine at an incredible price.
If you're still not sold, Canadian wine critic Jed Dunnuck says of the Saint Roch, "I struggle to think of another portfolio that encompasses anywhere close to this level of value." So yeah, if you can get some… get some.
Turkey Flat Barossa Rosé – $20 a bottle
Grenache, one of the world's primary red wine grapes is the starring feature of the hugely popular, yet affordable Turkey Flat Barossa Rosé. Slightly less summery than other entries to this list, this rosé presents a fruity blend that is strongly grounded by dry and savoury parts.
La Prima Vita Rosé – $14 a bottle
The high, cool Aude Valley region in which La Prima Vita Rosé is made provides buyers with a dry and bright taste. Rose petal and strawberry aromas intermingle with one another as light berry and candid fruit tastes invigorate without over-exciting the tastebuds.
---
---
Sip alongside the lightest of salads, with a main of fresh saltwater fish.
Chateau Saint Martin No. 2 Rosé – $23 a bottle

Sourced from one of Provence's finest terroirs, the balance of taste is perfect with Chateau Saint Martin. You can't really describe a liquid as 'crunchy', but this rosé comes awfully close. A sip of Saint Martin is akin to biting into a ripe red apple on a sweaty day – and the taste reflects this.