While it's long been known that Scotch whisky is made for sipping; rum has slipped somewhat under the radar. Often drowned in ginger beer and soaked in lime, many single malt drinkers miss out on the breadth and depth of sipping rum.
When served neat or on the rocks, premium rums can provide a myriad of flavours. This month, Tito Cordero, the Master Blender and President of Diplomatico Rum visited bars across Australia to help educate the industry and public around rum appreciation, production and flavour profiles. We got the low down.
The Basics
Rum is produced from sugar cane. Cane juice or molasses is fermented, combined with water and distilled.
---
---
• While also produced in other parts of the world, rum is native to the South American and Caribbean nations.
• The variety of rums available is countless. It ranges from a clear and opaque look similar in aesthetic to vodka to a dark almost purple colour.
• White rum is not necessarily less complex. Diplomatico's Blanco has a strong taste of bitter dark chocolate mixed with banana as it has been put through a natural charcoal filter to remove its colour yet retain complex flavours.
• Spices are generally added to batches of rum after the distillation process is complete to create the majority of spiced rums on the market.
Similar to whisky, rums are often blended together to create balance of flavour and consistency across multiple barrels. "We, with patience, select the best rums from our cellar and mix harmoniously to create the best rums," says Cordero, who has been making Diplomatico at the foothills of the Venezuelan Andes for the past 24 years.
Single vintages and single casks are also available, however, they are often priced quite highly and are reserved for a refined palate. If you are just starting out in the rum game; start with a flagship like Reserva Exclusiva, which is available at Dan Murphy's for under hundred bucks.
How to appreciate rum
While cocktails such as the Dark n' Stormy, Mai Tai, and Mojito are much-loved favourites; drinking rum by itself or with ice is a good way to get to know it.
---
---
1. Do your research. Take the time to have a chat to a sales rep in a liquor store or have a poke around online, because as we've mentioned – there's a whole big world out there.
2. Splash out. Try a few medium-higher range rums at your local liquor store. The cheaper brands on the market are not priced too much lower, but are significantly lower in quality.
3. Try a sipping rum neat before you add ice. Have water in-between samples and write down what you taste. There's no wrong answer, but the more you try the more you'll pinpoint similarities and differences.
4. Experiment with citrus. While lime is most frequently utilised, a premium rum with a little twist of orange and some ice is the ideal way to enjoy an aged rum with some complexity.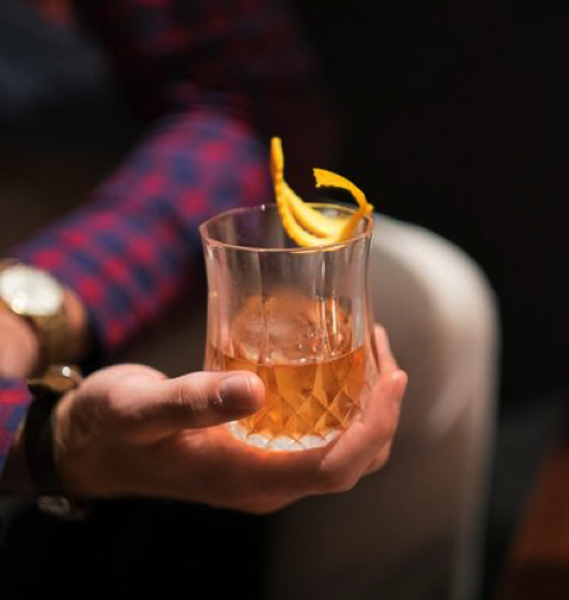 The Old Fashioned
Once you've wrapped you head around drinking them neat or with a light garnish, a rum Old Fashioned is a rum expert's way of mixing it into a drink. We're talking Mad Men with a pinch of Venezuela here.
Ingredients
• Two parts Diplomatico Reserva Exclusiva
• Two dashes Angostura Bitters
---
---
• One-two tablespoons of brown sugar
• Ice cubes to fill glass
• Orange peel to garnish
Recipe
1. Add the sugar bitters an old fashioned crystal glass with a few blocks of ice
2. Stir, letting the ice dilute and dissolve the sugar
3. Add the remaining ice cubes, filling 2/3 of the glass before adding your rum
4. Stir for at least a minute, until the liquid begins to rise and reach the top of the glass as it spins
---
---
5. Cut a slice of orange peel, removing any pith. All the essential oils are in this part of the fruit. Gently twist the rind above the drink and rub it around the ring of the glass.