Almost five years into the Archie Rose journey, the Roseberry based distiller has launched its first core range whisky, the Archie Rose Rye Malt Whisky.
Available from August 1, Archie Rose's Rye Malt Whisky will be the first release in the brand's core range whiskies following the launch of its 1,148 bottle release of Chocolate Rye Malt Whisky.
As Australia's most highly awarded distillery, work-in-progress cask samples of Archie Rose Rye Malt Whisky have already been awarded Best Australian Whisky at the IWSC Awards in London 2018 and Best Australian Rye Whisky at the consumer-voted 2019 Spirits International Prestige (SIP) Awards in California.
---
---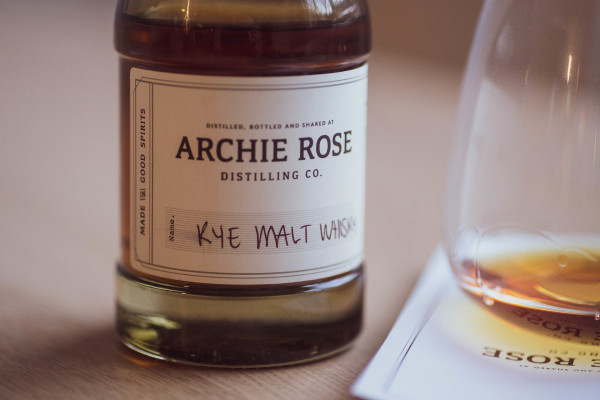 Using selectively sourced rare malted rye and the finest malted barley from progressive malt houses, paired with virgin American oak casks air-dried for 36 months and matured in the maritime air of coastal Sydney, the complex amber liquid showcases Archie Rose's dedication to working with rye, being a far more difficult malt to process than barley.
"We have crafted a distinct, charming and flavoursome spirit which showcases the quality of its components, being unique malted rye, local malted barley and incredible, painstakingly 36-month air-dried oak, as well as the innovative production methods we employ in the distillery." – Archie Rose founder, Will Edwards.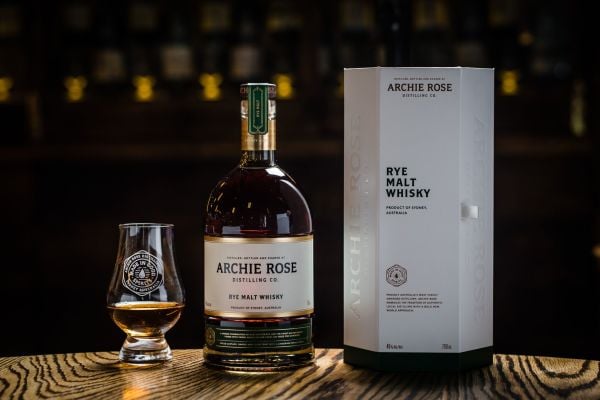 Passionate about malt being the fundamental building block to its whiskies, and backed by its conviction that whisky starts life in the field rather than the distillery, Archie Rose is working with Australian growers to revive heritage rye and barley strains with a goal to source all of our seven varieties of malt from NSW.
We managed to get our hands on a sample and are pleased to confirm that it's a cracking addition to Australia's world-renowned whisky portfolio with notes of sweet vanilla, caramel and subtle spices.
Archie Rose Rye Malt Whisky "1st Batch" will be available for purchase at www.archierose.com.au and at the bar at Archie Rose Distilling Co. in Rosebery, Sydney – RRP: $119.