No less than 75 taps sit behind the various bars at what is now the biggest licensed venue in the Melbourne CBD: the ambitious 2,500-square-metre Ballers Clubhouse. Located on Coverlid Place, just off Little Bourke Street, the concept social club is an Aussie-first "supervenue", with designs on being the go-to spot for man dates, dates, and team building – fuelled by an immense collection of competitive bar games like ping-pong, shuffleboard, darts, and VR.
Ballers Clubhouse is a collision of different ideas, merged to create what co-founder Josh Lefers describes as "the best-in-show experimental venue Australia has ever enjoyed". There's 10 function spaces, 12 themed ping-pong tables, 6 stand-up shuffleboards with 4 actual shuffleboard courts, 6 social dart booths, and 6 different bars. It's a lot to take in, as you can see from the photos.
If that wasn't enough, the owners have built a VR Playhouse with thousands of immersive games, alongside other automated and interactive tech experiences to mix old and new styles of competitive play. This sits alongside themed spaces ranging from an open-air patio and "beach" cabanas, to bookable private spots like the "Baby Got Backspin" room and "Baller's Penthouse".
---
---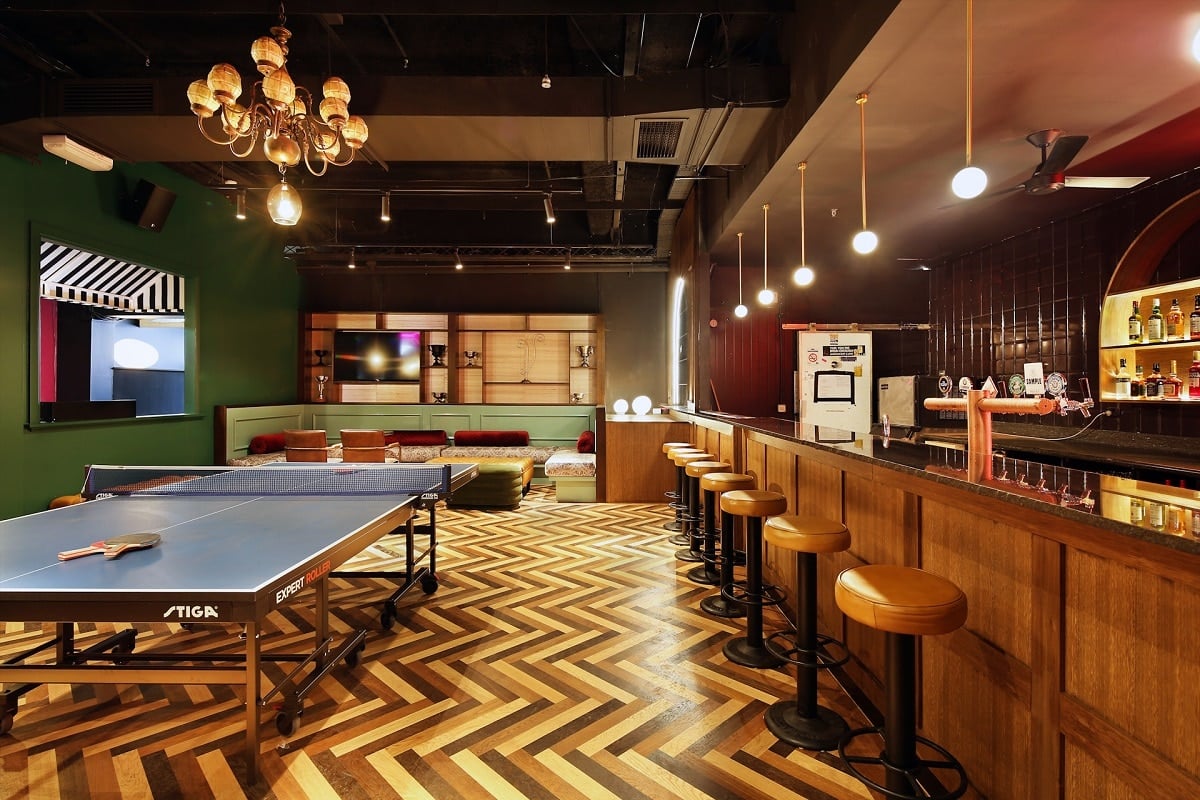 Anyone working up an appetite between rounds of ping pong can dip into Posh Nosh Kitchen, with a tight focus on comfort food ranging from charcuterie boards and salt and pepper calamari, to various pizzas and fried chicken bites.
RELATED: Immersive Art Exhibition 'Rain Room' To Reopen In Melbourne
The venue is completely cashless and focuses on accessible games for everyone, aiming to hop on board a reopened Melbourne by providing a vigorous new social spot for a city that's still reeling from months of hard lockdown. "These types of venues exist in London, New York and Chicago, so we thought Melbourne deserved to be on that list too," said co-owner Stephen Wools, who together with Lefers owns East 9th Brewing and Pawn & Co.
Ballers Clubhouse opens at 2 Coverlid Pl, Melbourne on Wednesday 9th December. For more info hit the link below.