A well-timed Old Fashioned is just what Aussies need to while away the burdens of a long work day. That's no overstatement, and it hasn't been since the very first time this seminal cocktail was first made in the early 19th century. Whether it's slow-sipping one at your local, or testing deviations from the classic recipe of water, whisky, sugar and bitters, there are few things as rewarding as stumbling upon the best Old Fashioned's in Australia – particularly when it's made with Maker's Mark Bourbon Whisky.
Out of all the cocktails you could choose, the Old Fashioned is one life-giving elixir that's impossible to look past, highlighting the breadth and depth of the whisky world while also nodding to the superiority of simplicity.
Truth be told, you can enjoy an Old Fashioned just about anywhere. It is, after all, the blueprint of cocktails. The simple recipe can be taught to an amateur bartender in mere minutes – but not all are made equal, whether the balance is off, or the base has been poorly chosen.

Next time you've clocked off, keep handy this list of the best bars in Australia to enjoy a Maker's Mark Old Fashioned after work – it'll make all the difference after a day slogging away at the office (or at home).
---
---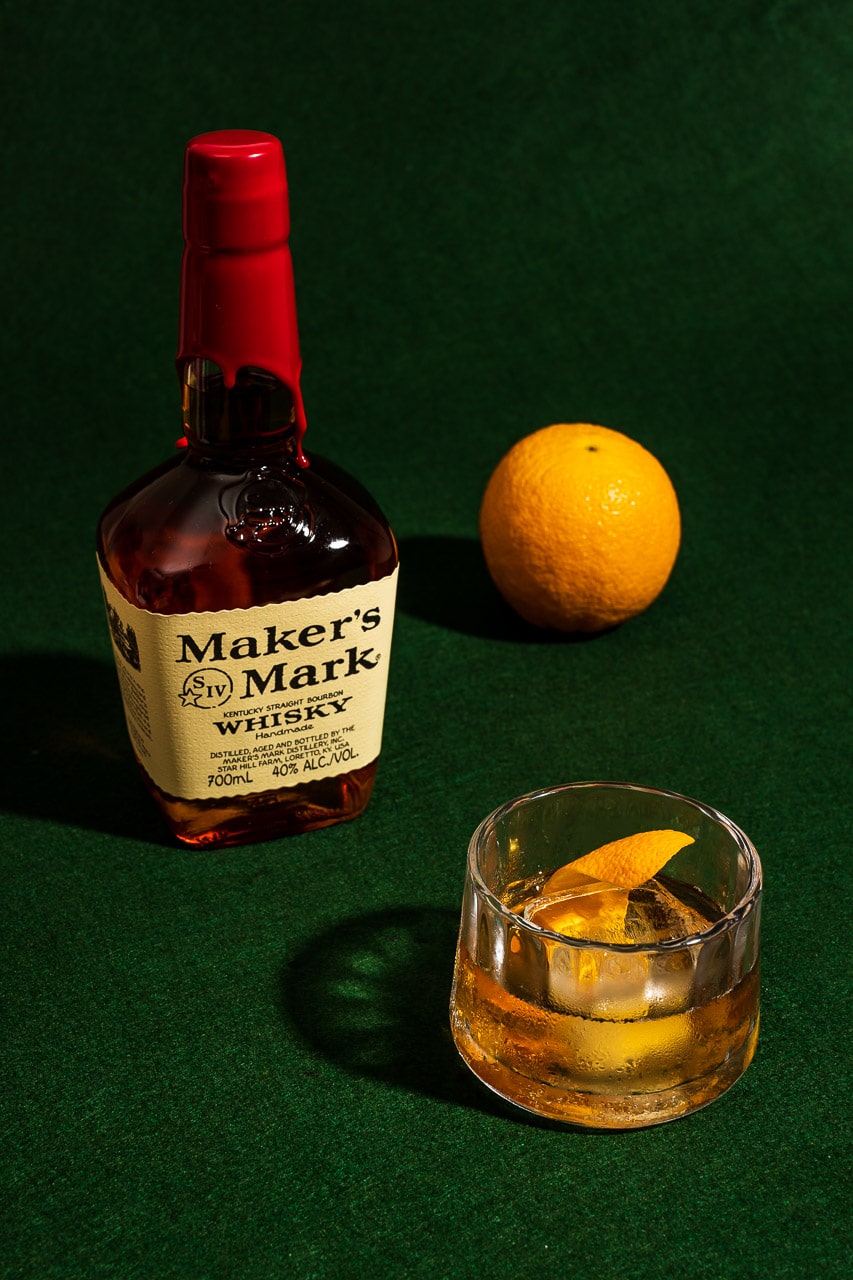 New South Wales
The Baxter Inn
The Baxter Inn is the best-known Whisky bar in the country and has been for a very long time. Exuding class from the moment you disappear from that Clarence Street courtyard, the underground whisky cellar is both a chaotic and strangely calming scene of top-of-their-class bartenders casually sliding small library ladders across shelves to pluck out prized whiskies from an eye-watering collection.
For just about every whisky lover in Sydney, it's blasphemy not to knock off work a bit early and plant yourself at this bar for an Old Fashioned, or three.
Employee's Only
As the Australian extension of its famous namesake in New York City, Employee's Only is in a league of its own. All the classic cues of an underground speakeasy help build a timeless ambience beneath Barrack Street, with a hypnotic and eclectic design coupled with a nimble bar staff that can crack out a Maker's Mark and mix-up perfection in seconds.
The bar prides itself on the fundamentals, so once you've escaped the Sydney grind and found yourself here, ask them to pull out the Maker's Mark and show you exactly how an Old Fashioned should be done.
J&M
Few bars are as conceptually tied to Sydney's hospitality history as J&M, exquisitely crafted into the top floor of the Angel Hotel. Merivale created this as a homage to the hospitality group's beginnings as a fashion house, ensuring just about every detail spoke to a strong and suave style that's attributed to the world's best whisky bars.
The bartenders are well versed in just about any whisky-based cocktail you could want, so the classic Old Fashioned is a breeze for them. And if you ever feel so inclined to switch it up during your session, pay attention to their signature Glow Up cocktail, which uses Maker's Mark with exotic verbena, lemon and coconut.
Double Deuce Lounge
It may be named after a dive bar from an old Patrick Swayze film, but Double Deuce Lounge is nothing if not all-class. The glaring 70's aesthetic, cobbled together with retro panelling and luminous cues that feel like they've been lifted from the set of Boogie Nights, is surprisingly well balanced with the swanky standards of your typical Old Fashioned drinker. Though you'd expect nothing less from the same ex-Baxter Inn A-team who started up Ramblin' Rascal Tavern.
---
---
Occupying the basement of an old building off Bridge Street, Double Deuce is perfectly positioned amongst some of the city's biggest offices. Few subterranean spots are as tempting when it comes to sipping through a classic Old Fashioned after banging away at a desk all day. Given the wealth of experience sitting behind the bar, it's safe to expect nothing but the best.
Victoria
Eau de Vie
It'd be tough to talk about Melbourne's formative bar scene without giving a special nod to Eau de Vie. The Malthouse Lane watering hole maintains a firm grip on the city's cocktail culture, and is a perfect expression of prohibition charm meets contemporary cool.
This place has a reputation to uphold, so it's no surprise that consistency is what keeps the crowd coming back for more. And that's exactly what you want when you're thirsting for the perfect Old Fashioned – consistency. Park yourself at the bar, ask the studious bar staff to pull out the Maker's Mark, and get ready to smother all that stress with a faultless classic.
Mjolner
In case the grizzly Nordic theme wasn't already a dead giveaway, Mjolner is a cocktail bar with a lot of muscle. The bold, heady takes on mixology often come with names that stick true to concept, tracking the likes of the 'Odin's Brew' and 'Fog of War'. The bar staff here are so used to mixing up these strong drinks that a challenge like building you the perfect Old Fashioned would be no problem.
Such strong tastes should also be paired up with the bar's rich well of comfort food, which lists everything from roast bone marrow and burrata, to a signature roast porchetta. Those toasty notes should go down well with your after-work Old Fashioned. If you're feeling particularly adventurous, mix it up with their 'Battle Axe' cocktail, which has layers of Maker's Mark and Ron Zacapa with chicory, walnut leaf, maple, and bitters.
Nick & Nora's
A truly effective Old Fashioned requires the right ambiance too, and for that you need to be in a bar that pays just as much attention to design and concept as it does classic cocktails. That would be Nick & Nora's any day of the week, a regular favourite amongst Melbourne's city workers thanks to its opulent, art-deco pizazz which mirrors how vital and exciting the drinks list is.
Though popping a bottle of high-end Champagne is just as common, the attention to detail when it comes to cocktails is what really brings people to Nick & Nora's. The bartenders here are meticulous when it comes to the art of mixology, so it's no surprise that their Old Fashioned is one of Melbourne's best.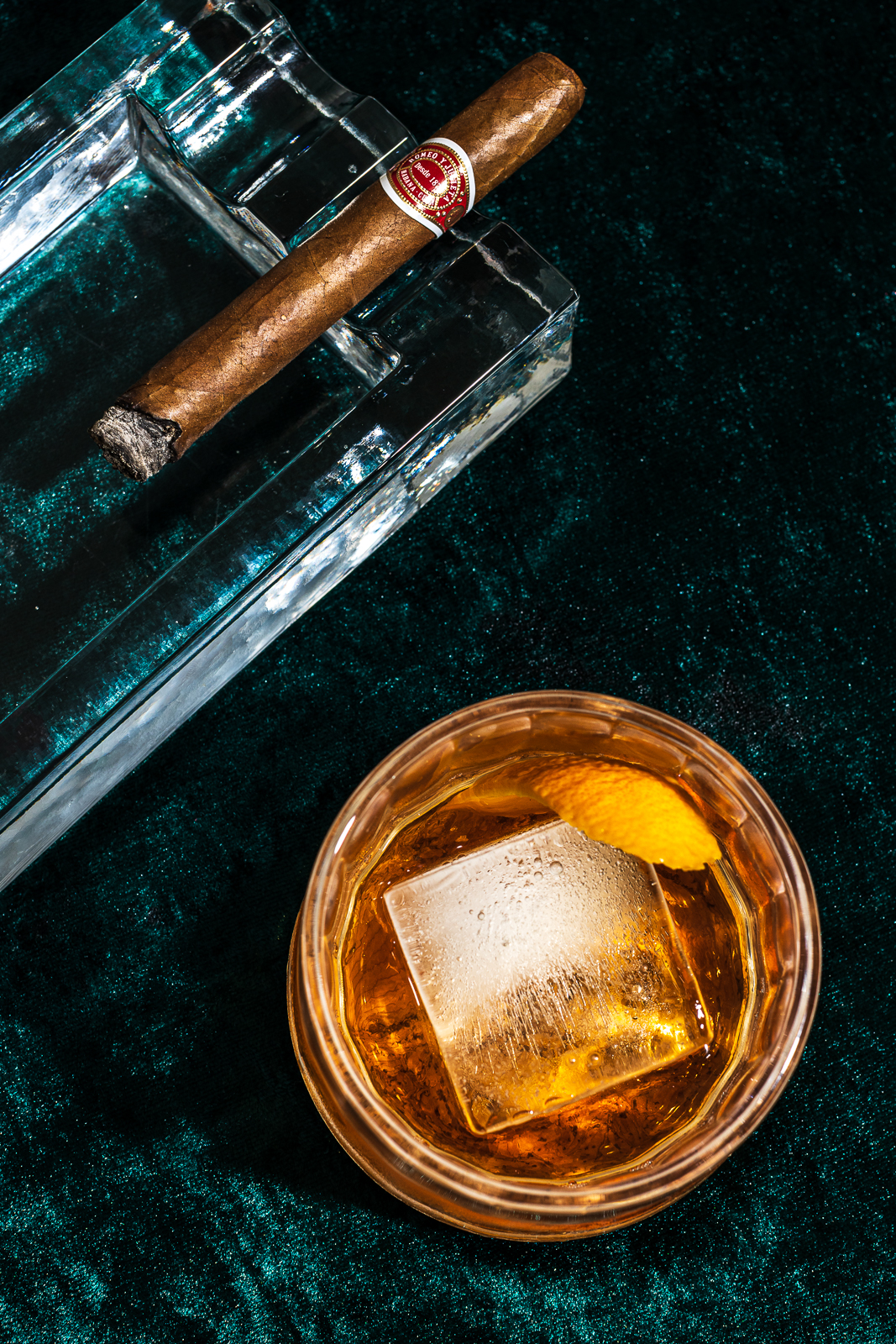 Queensland
The Gresham
Widely regarded as the best cocktail bar in Brisbane, The Gresham is a heritage-minded venue tucked down its namesake laneway just off Queen Street in the middle of the CBD. That makes it perfect for city workers just finishing their shift and seeking a good, old-fashioned bar to keep them comfortable after a hard day.
---
---
As you'd instantly be able to tell from the look of the bar, this is a place of serious whisky love, with an extensive collection many wouldn't even be able to wrap their heads around. You can be sure that, here, your Old Fashioned comes with a standard of absolute perfection.
Cobbler
Every class of whisky imaginable can be found at Cobbler, a West End bar obviously run by a passionate collector. The American style loft fit out is the ideal atmosphere for after-work drinks, which is why so many locals have been known to sneak out of the office early to grab a table in the small space.
Like most of the spots on this list, the menu of cocktails changes by the season and is always in pursuit of innovation. But the classics are never going to be forgotten, so you can be sure they'd make you a killer Old Fashioned if you have the good sense to let them know exactly what you want.
Australian Capital Territory
Molly
Although the whisky bars of Melbourne and Sydney may take considerable space in the spotlight, it'd be a mistake to look past Molly as a tried and true East Coast favourite. This charming speakeasy is as classic as they come, with an intimate 1920s-inspired interior that perfectly echoes the debonair lifestyle of a typical Old Fashioned drinker, brimming with style from the burgundy banquettes to the century-old grand piano which gets a workout on live jazz nights.
Behind Molly's hard-to-find unmarked door sits more than 500 different kinds of whisky, so you can be sure the bar staff are well versed when it comes to the godfather of all cocktails. Pick a prime position at the bar and sit back as they pull out the Marker's Mark and build you an Old Fashioned well worth your time.
Western Australia
Mechanics Institute
You'd be hard-pressed finding a bar as deeply entrenched in Perth's social scene as Mechanics Institute. Located in the densely packed hospitality battleground of Northbridge, the restorative small bar spruces up a heritage building with its split-level design – highly sociable, but intimate enough to satisfy all kinds of drinkers.
Mechanics Institute is especially valuable when it comes to Perth's long hot summers, offering a rooftop getaway that feels disconnected enough from the city to perfectly serve after-work drinkers looking to escape. As one of Perth's best regarded cocktail bars, there's little to worry about when asking the staff to pull out the Maker's Mark and mix you up an Old Fashioned. It'll be perfect every time.
This article is proudly presented in partnership with Maker's Mark. Thank you for supporting the brands who support Boss Hunting.
---
---