Like clockwork, the team behind those numerous annual 'The World's 50 Best' lists has lifted the curtain on one of their most popular round-ups – a deep dive into Asia's 50 best bars for 2022. And given the world is now hopping around the continent as travel makes a comeback, it's an opportune time to take stock of Asia's best cocktail bars with a good ol' fashioned ranking system. Like always, it has been put together by an esteemed panel of industry experts tasked with picking apart the particulars to make these 50 bars sit well above the other many cocktails bars dotted around major Asian cities like Tokyo, Hong Kong, Bangkok, Singapore, and Shanghai.
Top billing has once again gone to Coa, which is one of two Hong Kong bars to land a top-five spot. The other, Argo, comes in at third place and is the list's highest entry, echoing just how strong the bar scene in Hong Kong remains despite the region's salient and ongoing problems.
While not many Aussie travellers would have Hong Kong on their radars as a destination right now, it's hard to deny how solid Coa has become over the years. The Mexican-accented cocktail bar, which favours agave spirits, topped last year's list and came in at #7 in the broader World's 50 Best Bars 2021 list.
---
---
This gives Coa a distinction very few bars in Asia lay claim to outside of Singapore's eternally-awarded Manhattan. The Hong Kong Tequila and Mezcal bar is now the second bar to top the list of Asia's 50 Best Bars in consecutive years. Manhattan became the first when the Singapore bar, which is located in the Regent Hotel, topped the list in both 2017 and 2018.
Owing to pandemic restrictions, the ranking system was a bit different this year compared to previous editions. Votes from the panel of industry experts took account of experiences had across the voting period from June 2020 to January of this year.
This might explain the inconsistencies between this region-specific list and the World's 50 Best Bars 2021 list which was released late last year. As mentioned, Coa rocked in at #7 on the list, followed by Singapore's Jigger & Pony at #9. That makes sense, given the widely acclaimed Singapore bar came in at #2 on this Asia-specific list.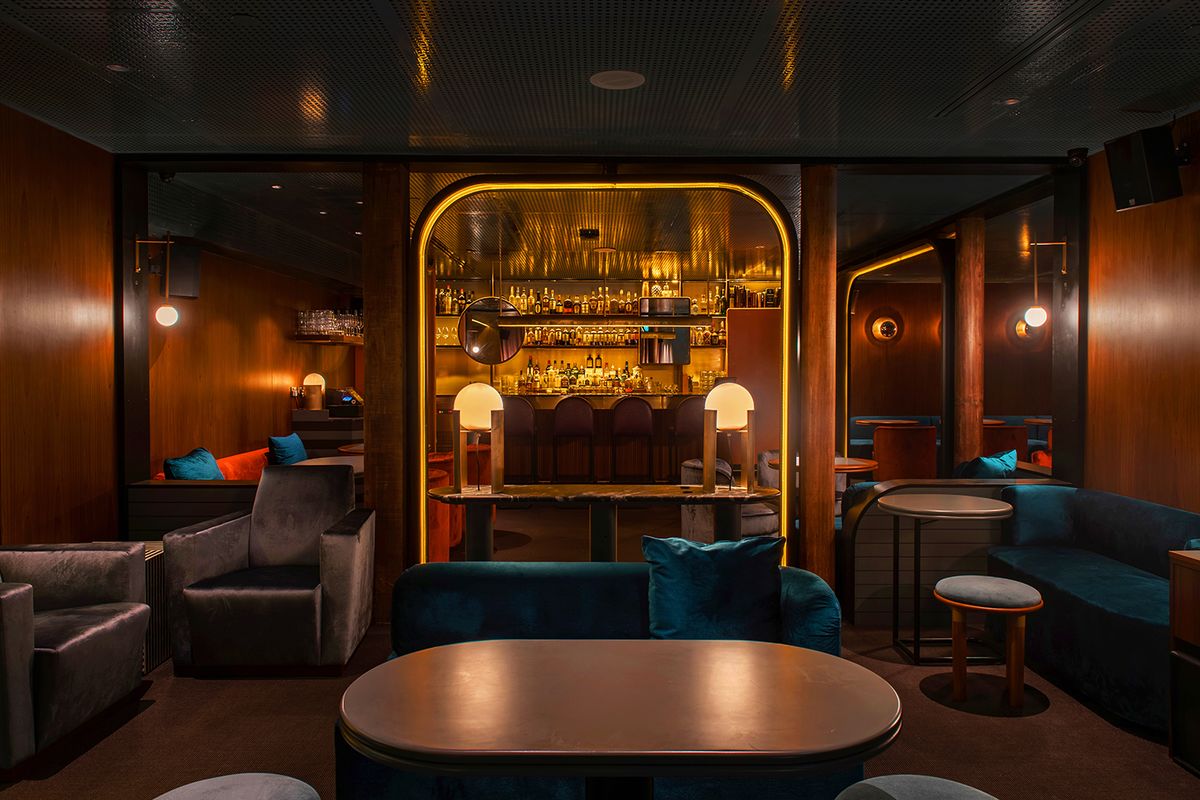 What doesn't make sense is that Singapore's Manhattan was the next Asian bar down the worldwide list, at #15. Here, it barely scrapes the Top 10, slotting in at # 9 behind Singapore's MO Bar, which is all the way down at #36 in the worldwide list.
I get it. Different voting periods and likely different panel members, but it goes to show that even though these lists always serve as great, curated beacons of culture, the ranking part of the equation shouldn't be taken as seriously.
Asia's 50 Best Bar panel consists of around 220 people who have been handpicked based on their expertise in Asia's bar scene.
Voters in the panel were asked to nominate a maximum of five bars from their own country or region, although they were also allowed to vote for two more bars outside of their country or region. That's a total of seven bars being put forth from each member, and it's always hard to know who is actually voting so, as always, take the list seriously but take the ranking system with a grain of salt.
---
---
Clearly, Hong Kong and Singapore are the reigning champions of the list with everything from theatrical hotel bars to themed cocktail bars propping both cities up as Asia's leaders of cocktail culture. Plenty of other cities in China like Shanghai and Guangzhou seem to have fallen out of favour over the years, as well as Thailand's vibrant Bangkok which usually has more representation on these kinds of lists.
What's interesting is that Japan has quite a few entries on this list, but not all of them are from Tokyo. Lamp Bar in Nara (where the famous deer park is) is the second-highest Japanese cocktail to appear on the list, just making the Top 20. Although higher up is Tokyo's Bar Benfiddich, which this year also has the distinction of taking out the Remy Martin Legend of the List award.
One of my personal favourites, Vesper in Bangkok manages to crawl into the Top 20 at #19 and some other tried-and-true favourites are scattered around the middle of the list such as Atlas in Singapore and Bar Trench in Tokyo.
Read below for the best bars Asia has to offer.
RELATED: The 50 Best Restaurants In Asia For 2022 Have Just Been Named
50 Best Bars In Asia [2022]
1. Coa (Hong Kong)
2. Jigger & Pony (Singapore)
3. Argo (Hong Kong)
4. Tesouro (Colva, India)
5. Bar Benfiddich (Tokyo)
6. Indulge Experimental Bistro (Taipei)
7. Charles H (Seoul)
8. MO Bar (Singapore)
9. Manhattan (Singapore)
10. BKK Social Club (Bangkok)
11. Sober Company (Shanghai)
12. Republic (Singapore)
13. Darkside (Hong Kong)
14. Sidecar (New Delhi)
15. No Sleep Club (Singapore)
16. Quinary (Hong Kong)
17. Tropic City (Bangkok)
18. Hope & Sesame (Guangzhou)
19. Vesper (Bangkok)
20. Lamp Bar (Nara, Japan)
21. The SG Club (Tokyo)
22. Penicillin (Hong Kong)
23. Atlas (Singapore)
24. Aha Saloon (Taipei)
25. Bar Trench (Tokyo)
26. Hoots' (New Delhi)
27. Tippling Club (Singapore)
28. Bar Cham (Seoul)
29. Bar Trigona (Kuala Lumpur)
30. Home (New Delhi)
31. Sago House (Singapore)
32. The Cocktail Club (Jakarta)
33. The Pontiac (Hong Kong)
34. The Wise King (Hong Kong)
35. Junglebird (Kuala Lumpur)
36. Nutmeg & Clove (Singapore)
37. Analogue (Singapore)
38. The Aubrey (Hong Kong)
39. Le Chamber (Seoul)
40. Alice (Seoul)
41. Memento Mori (Tokyo)
42. Smoke & Bitters (Hiriketiya, Sri Lanka)
43. Asia Today (Bangkok)
44. Copitas (Bengaluru)
45. Union Trading Company (Shanghai)
46. The Bamboo Bar (Bangkok)
47. Bee's Knees (Kyoto)
48. Zest (Seoul)
49. 28 HongKong Street (Singapore)
50. Speak Low (Shanghai)