Whether the tempo is frantic or soothing, jazz holds an uncanny ability to control ambiance unlike any other style of music. That's why jazz clubs and bars have endeared for decades, often positioned as the last bastions of class and style in destinations like the USA and Japan – which have worshipped the art for what seems like forever. Australia may be young in that regard, but as long as you know where to look, there's a nice selection of the nation's best jazz clubs and bars to keep that vibe alive and swinging.
Between playlists stuffed full of John Coltrane and Miles Davis, the best jazz clubs and bars in Australia regularly welcome local bands keen to showcase what they've been working on lately, from semi-faithful covers to the twisting, misshapen forms of experimental jazz and improvisation. It's a sonic adventure after all, often fuelled by rounds of sazeracs and old fashioned cocktails to round out the quintessential portrait of the classic man.
Here's where to find the best jazz clubs and bars across Australia, from the refined and varied scene in Melbourne to the surprisingly dense list in Perth.
---
New South Wales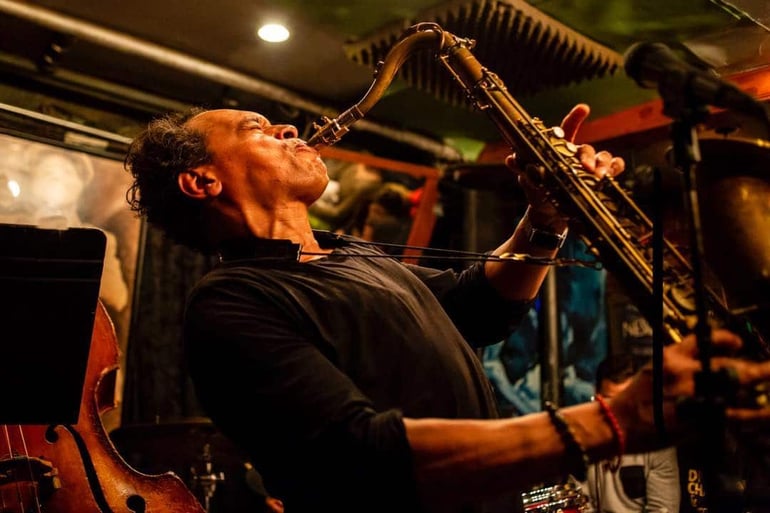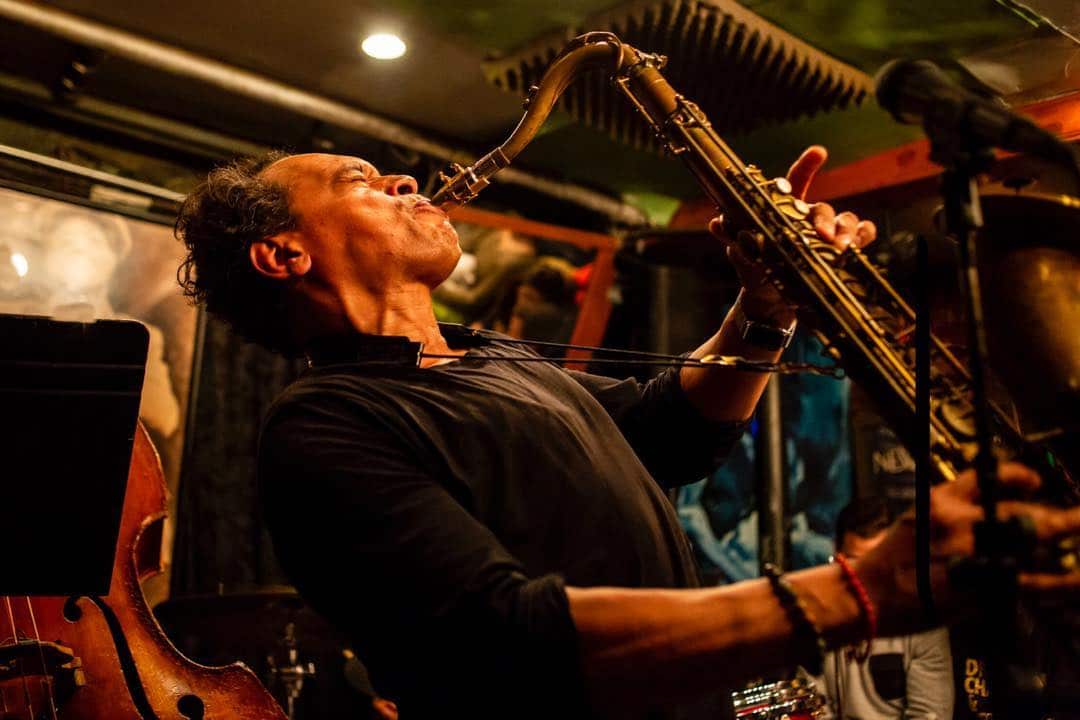 Venue 505
Here's the most obvious one. Venue 505 has been a Sydney jazz institution since it was first birthed as a humble performance concept at Surry Hills' bohemian apartment block Hibernian House. Back then it was a sort-of legal performance space, frequented primarily by poets and artists. In 2010, the concept became a full-blown venue, moving nearby to Cleveland Street where it remains standing as one of two of the city's preeminent jazz bars – the other being Foundry 616.
Address: 280 Cleveland St, Surry Hills
Contact: 0419 294 755
---
Lazybones
Located in the heart of Marrickville, Lazybones Lounge is dedicated to hosting live music almost every night of the week, with jazz the primary focus. It's the kind of comfortable, rustic bar that you'd expect to find in trendy American neighbourhoods like Dallas' Deep Ellum or on Memphis' Beale Street. Some of the country's finest live jazz performers have been through here, so it's always worth checking in our their website to see what they've got coming up.
Address: 294 Marrickville Rd, Marrickville
Contact: 0450 008 563
---
Palmer & Co.
With its distinctively prohibition-era atmosphere, Merivale's Palmer & Co. has been known for leaning towards live jazz every now and then. Granted, the popular cocktail bar is nowhere near as prolific on the jazz scene as the likes of Lazybones, Venue 505 and Foundry 616, but the venue has been known to host jazz bands most night's of the week. It's safer to call ahead before you post up at the bar and expect a symphony of saxophones to help make those Old Fashioneds go down a bit smoother.
Address: Abercrombie Ln, Sydney
Contact: (02) 9114 7315
---
Foundry 616
Aside from Venue 505, Foundry 616 is the most well-known bar in Sydney to enjoy a bit of jazz on pretty much any evening of the week. The entire venue has been built for it, and you can tell – warm, welcoming, sophisticated but still casual. Veterans of Australia's contemporary jazz scene make this a regular spot, even when they aren't performing.
Address: 616 Harris St, Ultimo
Contact: (02) 9211 9442
---
The Hero of Waterloo
This sandstone pub in the heart of Waterloo may not look like the type of place where you'd find some top quality jazz bands playing, but you'd be mistaken for assuming otherwise. They aren't as regular with it, but a preference towards live jazz means that it's at least common to find some brass clanging around those historic walls.
Address: 81 Lower Fort St, Millers Point
Contact: (02) 9252 4553
---
The Swinging Cat
Given that this dimly-lit subterranean cocktail bar (which is located beneath a gaudy Subway sandwiches shop) draws its entire energy from the history of New Orleans, it's surprising that live jazz isn't posted up here every single day. Sometimes you'll venture on down to find a soundtrack of jazz, but often there's in-the-flesh artists there swinging up a storm to help those sazeracs – the bar's specialty – taste even better.
Address: 44 King St, Sydney
Contact: 0401 490 285
---
Victoria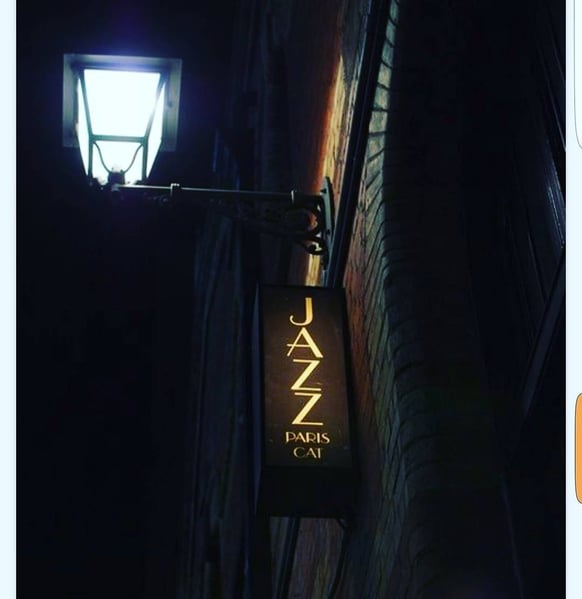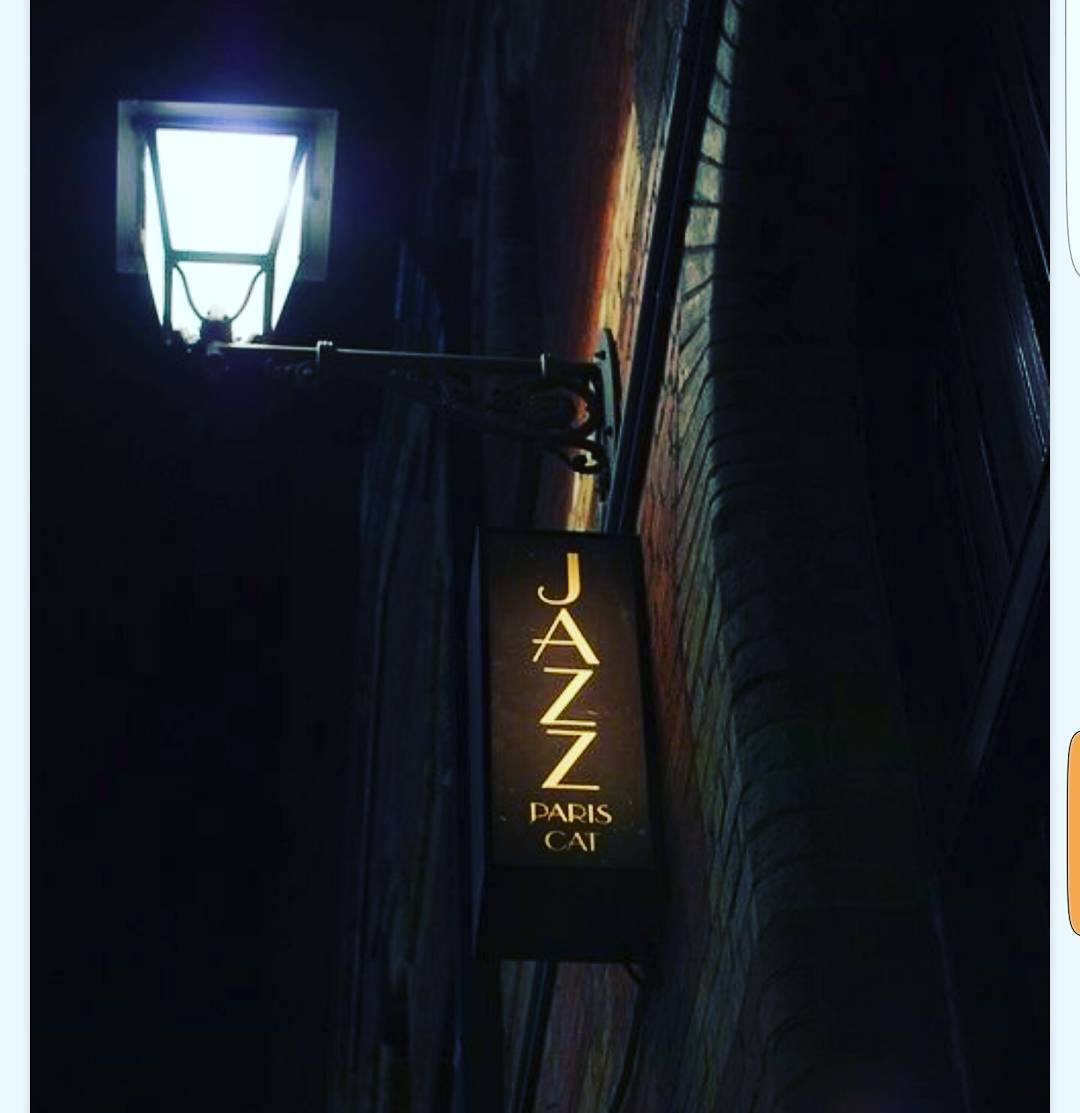 Paris Cat Jazz Club
The Paris Cat Jazz Club is considered more as a live music venue than a bar, but don't think it's just all vodka red bulls and cheap beer behind that counter. There's plenty of impeccably balanced Old Fashioneds while you enjoy some live jazz. It's one of the most renowned clubs in Australia, so you can be sure that the country's finest will make this a regular stop. Just check the schedule on their website and head along to this CBD spot.
Address: 6 Goldie Pl, Melbourne
Contact: (03) 9642 4711
---
The Jazzlab
Melbourne's beloved Bennetts Lane Jazz club may be no more, but it's legacy lives on through Michael Tortoni who opened Jazzlab in 2017. A tireless figure on the Australian jazz scene, Tortoni has an obvious love for fostering the art and encouraging it with a diverse program that spans everything from sauve classic jazz to more avant garde styles. It's no wonder that this is the place to host the Melbourne International Jazz Festival each year.

Address: 27 Leslie St, Brunswick
Contact: (03) 9080 4398
---
Bird's Basement
Although you may want to note that Bird's Basement lists as 'temporarily closed' (we'll update this listing once it has opened back up), I would be remiss for leaving it off this list. The intimate venue is an extension of Manhattan's famous Birdland, so the standard of jazz performances guarantees only the best in Australia.
Address: 11 Singers Ln, Melbourne
Contact: 1300 225 299
---
Uptown Jazz Club
Anyone who has been lost in Tokyo before should know that jazz is on just about every corner of the sprawling city. It's inescapable, and Japan's love for highly technical craftsmanship has obviously spilled over to boost the music's local scene. The combination of great Japanese food and even better jazz is hard to recreate, but Fitzroy's Uptown Jazz Cafe does a respectable job. The neon entrance hides a trendy, moody space that serves up moreish Japanese snacks and whisky to pair with the hazy atmosphere of mostly improv jazz.
Address: 1/177 Brunswick St, Fitzroy
Contact: (03) 9416 4546
---
Vamos
Vamos is a Spanish tapas and bar giving Fitzroy something a bit different on what's usually Thursday nights – jazz with a distinctively Cuban flavour. While most clubs prefer a wide range of styles, Vamos prefers to align with its food and drink to round out the atmosphere.
Address: 366 Brunswick St, Fitzroy
Contact: 0415 463 384
---
Lido Jazz Room
On usual operation, Lido Jazz Room – hidden underneath one of Melbourne's oldest cinemas – celebrates every Friday and Saturday by recreating vintage New York City jazz clubs with live music and cocktails to match. It's always a great date night idea after a weekend film.
Address: 675 Glenferrie Rd, Hawthorn
Contact: (03) 8658 0000
---
303
You can get real close with the band at Bar 303, with the intimate venue so tight and taut that it is almost reminiscent of Chicago's best jazz clubs. Although this isn't as dedicated as some of the others on this list, with jazz only making up a fraction of what's usually a wide-reaching and varied music program that brings in all types of styles to help you get in the mood.
Address: 303 High St, Northcote
Contact: (03) 9428 4577
---
Queensland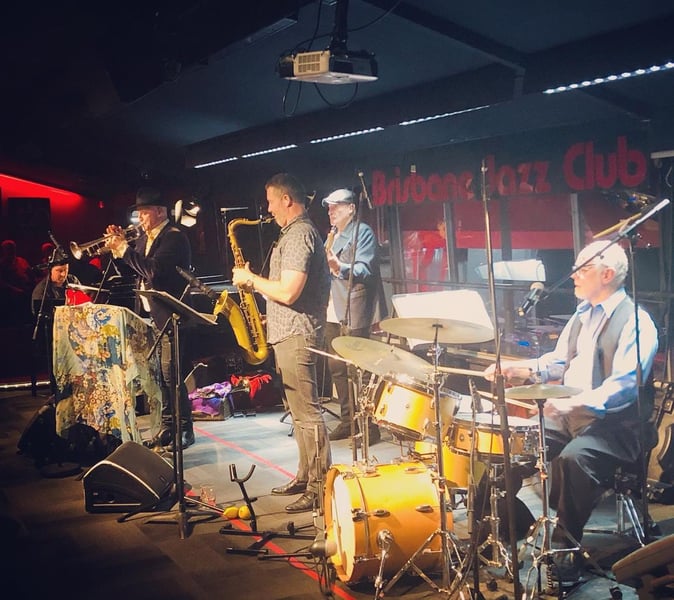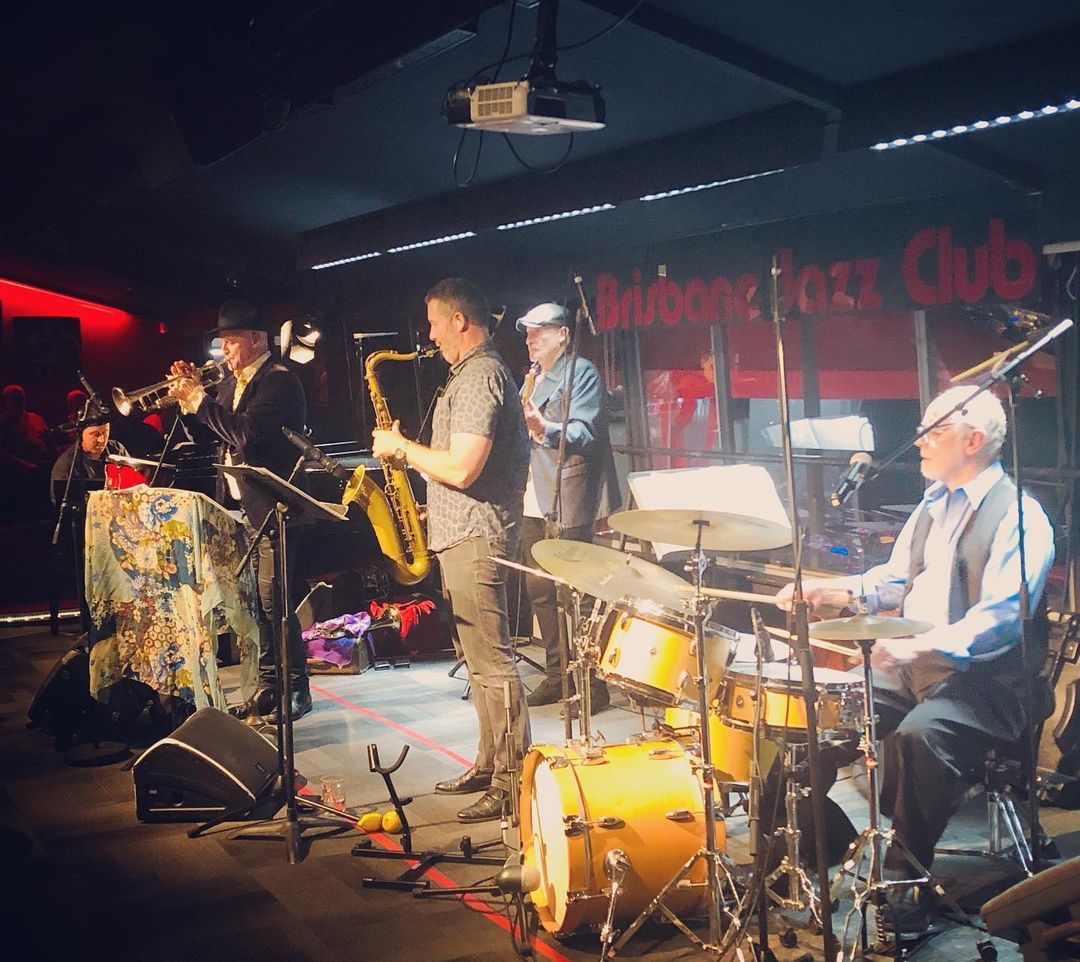 Remy's
Although it's primarily a spot for breezy breakfasts and malt shakes, this outdoor cafe obviously holds a great love for jazz seeing as their social channels are often buzzing with upcoming live jazz showcases. The live music seems a bit far between lately, so I'd suggest following them on Instagram or Facebook to check when they've got something going on next.
Address: 106 Latrobe Terrace, Paddington
Contact: 0413 660 191
---
Brisbane Jazz Club
As if the name didn't tell you all you needed to know, this historic riverside venue boasts a love of jazz unrivalled in the city. The reputation pulls in some of the country's best performers, while the bistro keeps people well fuelled to ride those heady sax solos from the highs to the lows. Sometimes that's all you need to consider this one of the best out of all the jazz clubs and bars in Australia.
Address: 1 Annie St, Kangaroo Point
Contact: (07) 3391 2006
---
Cobbler
Over 600 whiskies sit behind the bar at Cobbler, a small and intimate cocktail lounge that is obviously committed to filling up the other side of the 'classic man' stereotype. You'll often find a live jazz band popping by here, so make sure to keep a close eye on their social pages and head along to experience one of Australia's best jazz bars.
Address: 7 Browning Street, Brisbane
Contact: 0455 686 968
---
Piano Bar
Located at The Emporium Hotel, Piano Bar is one of the few hotel venues that doesn't slack when it comes to keeping live jazz bouncing off the walls. Sometimes it's just a classic grand piano teasing out those soft ballads, but quite often you'll find a full-blown jazz band slapping out those sambas fast then you can down a flute of Champers.
Address: 267 Grey St, South Brisbane
Contact: (07) 3556 3333
---
Gold Coast Jazz & Blues Club
Hosting all of their shows at the epic HOTA (Home of the Arts) – just a short drive from the main strip of Surfers Paradise – the Gold Coast Jazz & Blues Club makes sure that it's not just Brisbane enjoying all those big brassy numbers. There aren't many places where you can enjoy jazz on the Gold Coast – outside of the annual Blues on Broadbeach festival – so this club is obviously the way to go when you're off the sand.
Address: 135 Bundall Rd, Surfers Paradise
---
Tasmania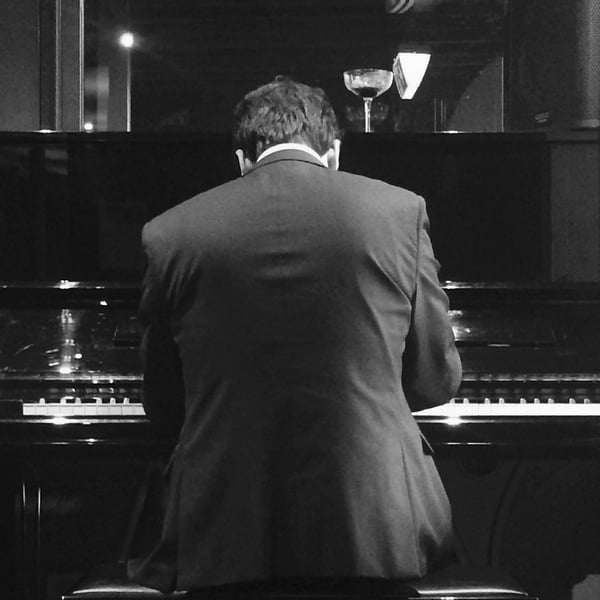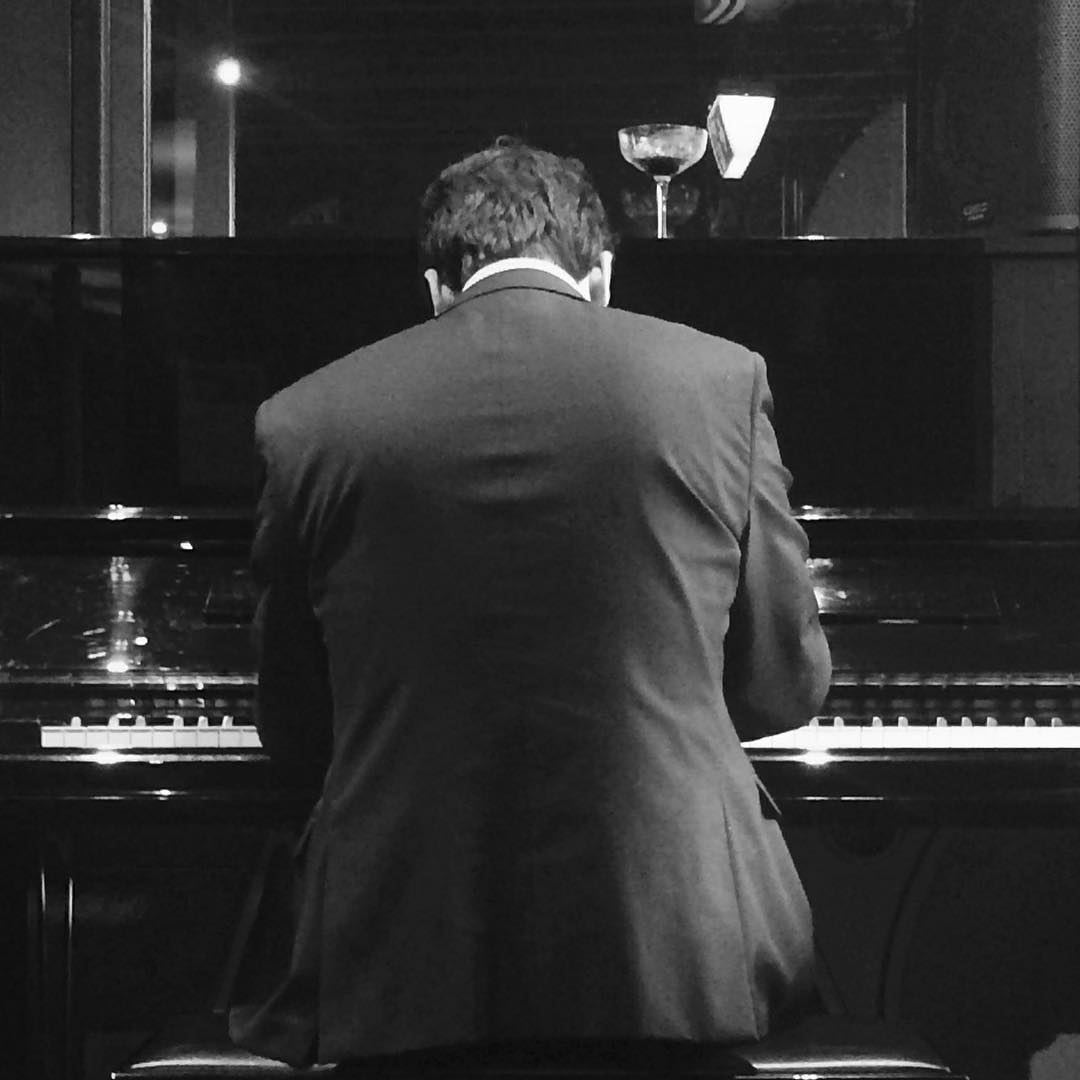 IXL Long Bar
Part of the Henry Jones Art Hotel in Hobart, IXL Long Bar is one of the city's only refuges for jazz lovers, with an atmosphere that's perfectly built for the kind of creativity and energy jazz effortlessly adds. Given it's a bar in one of the city's most loved hotels, you can also expect a great deal of emphasis on top quality mixology and food here. Yes, this city may be lacking when it comes to the best jazz clubs and bars in Australia, but IXL certainly tries to hold it's own for the scene.
Address: 25 Hunter St, Hobart
Contact: (03) 6210 7700
---
South Australia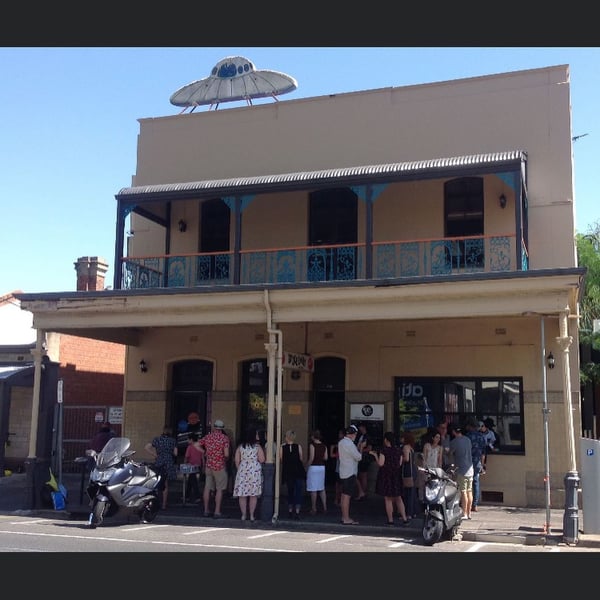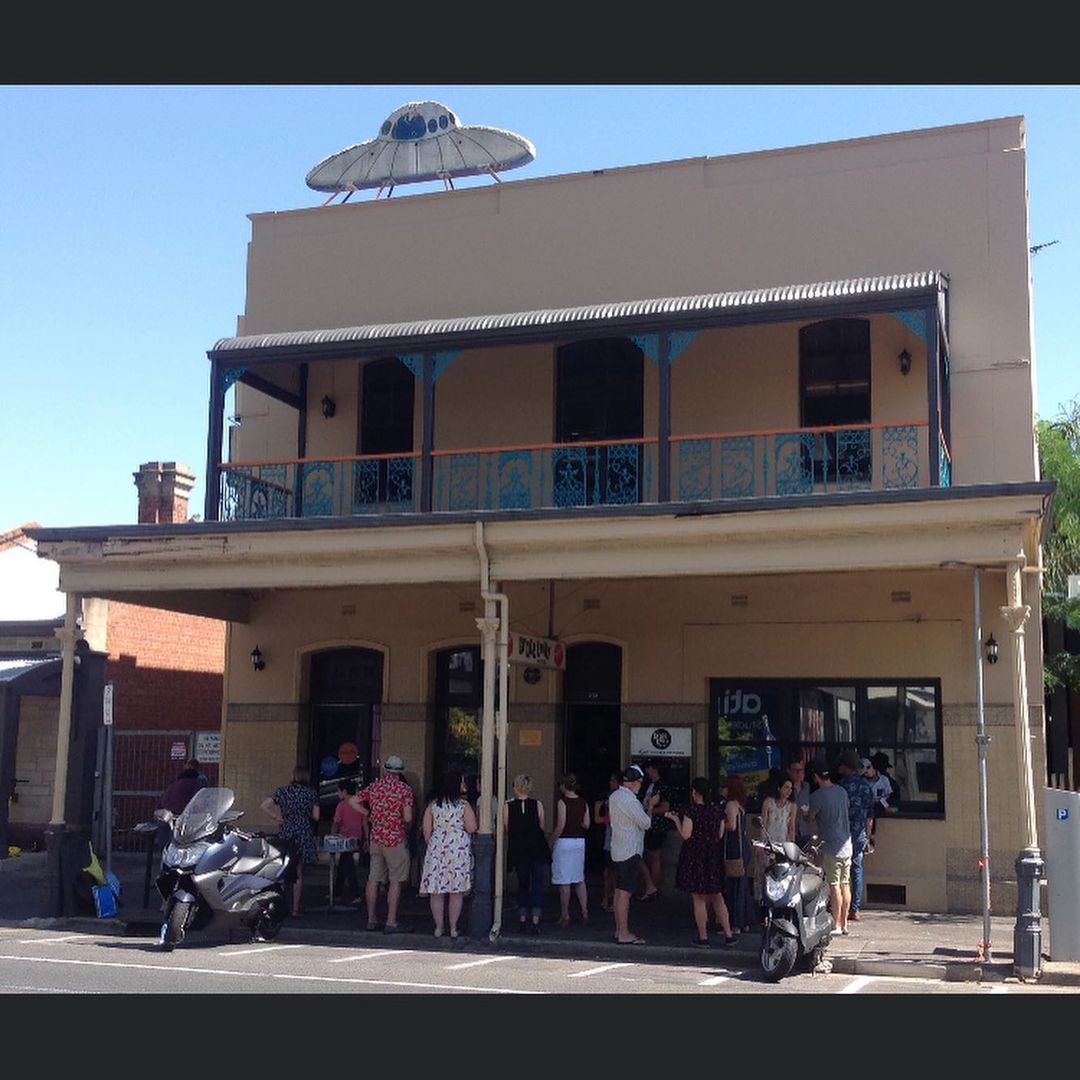 The Grace Emily
One of Adelaide's most historic pubs, The Grace Emily, is a regular go-round for live music of all types. Seeing as there aren't many live jazz bars or clubs floating around Adelaide, this is one of your best bets for when you want to swing to some improv.
Address: 232 Waymouth St, Adelaide
Contact: (08) 8231 5500
---
The Gilbert Street Hotel
This old Gilbert Street pub holds up the other end of Adelaide's small but passionate live jazz scene. They appear to be a bit more regular with it than Grace Emily as well, sometimes even hosting pizza and jazz nights so when you're done with all South Australia's acclaimed wine and cheese, you know exactly where to go.
Address: 88 Gilbert St, Adelaide
Contact: (08) 8231 9909
---
Australian Capital Territory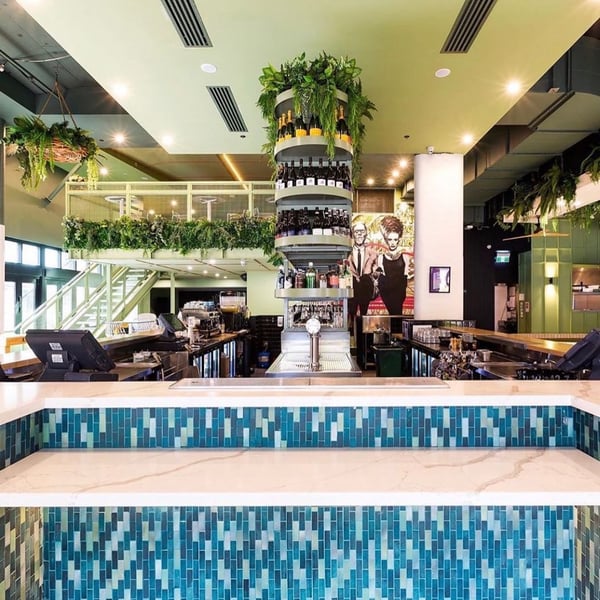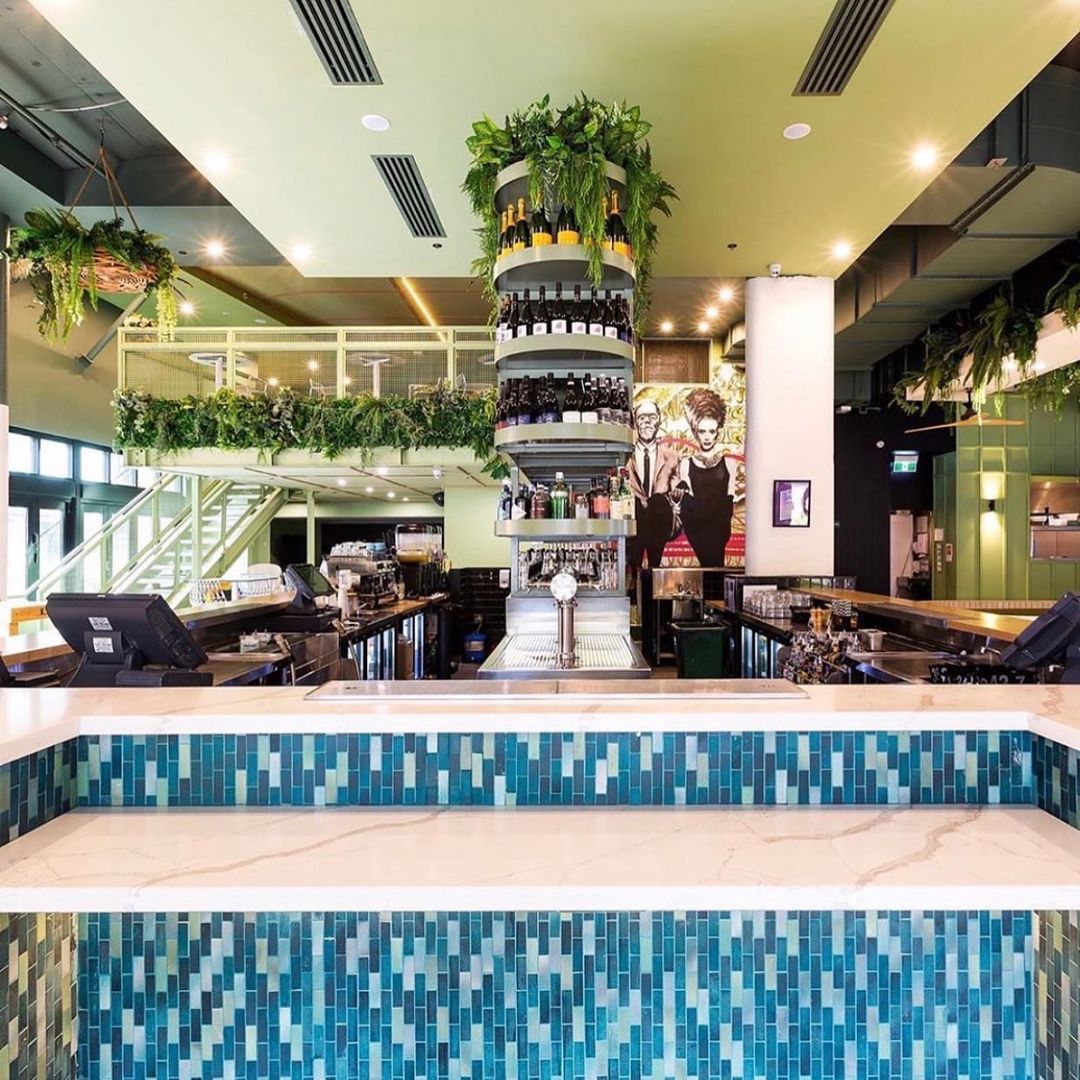 Molly
The historic Melbourne Building on Odgers Lane hosts this affable cocktail bar, with Molly taking shape as one of the city's best speakeasy-style spots. Over 500 bottles of whisky are available, with all the typical cocktails you'd expect from somewhere that focuses so heavily on the good stuff. Of course jazz here is also on the menu, with live bands regularly popping into the cosy spot to intimate performances.
Address: Wooden Door, Odgers Ln, Canberra
Contact: (02) 6179 8973
---
Fenway Public House
Jazz nights are common at Fenway Public House, which may look a bit too vibrant and bright to host such slick performances. But who said a space has to be dark and moody to effectively swing with the sways of soft jazz? FNWY certainly makes a case against stereotypes here, with it's small stage often reserved for Tuesday jazz in the evenings.
Address: 9 Bradley St, Phillip
Contact: (02) 6281 6333
---
Western Australia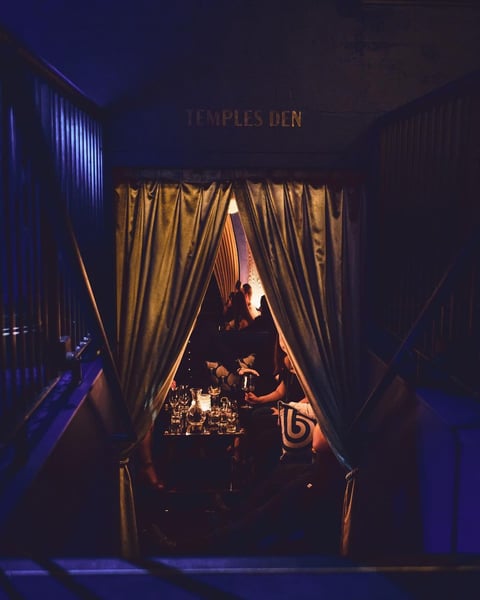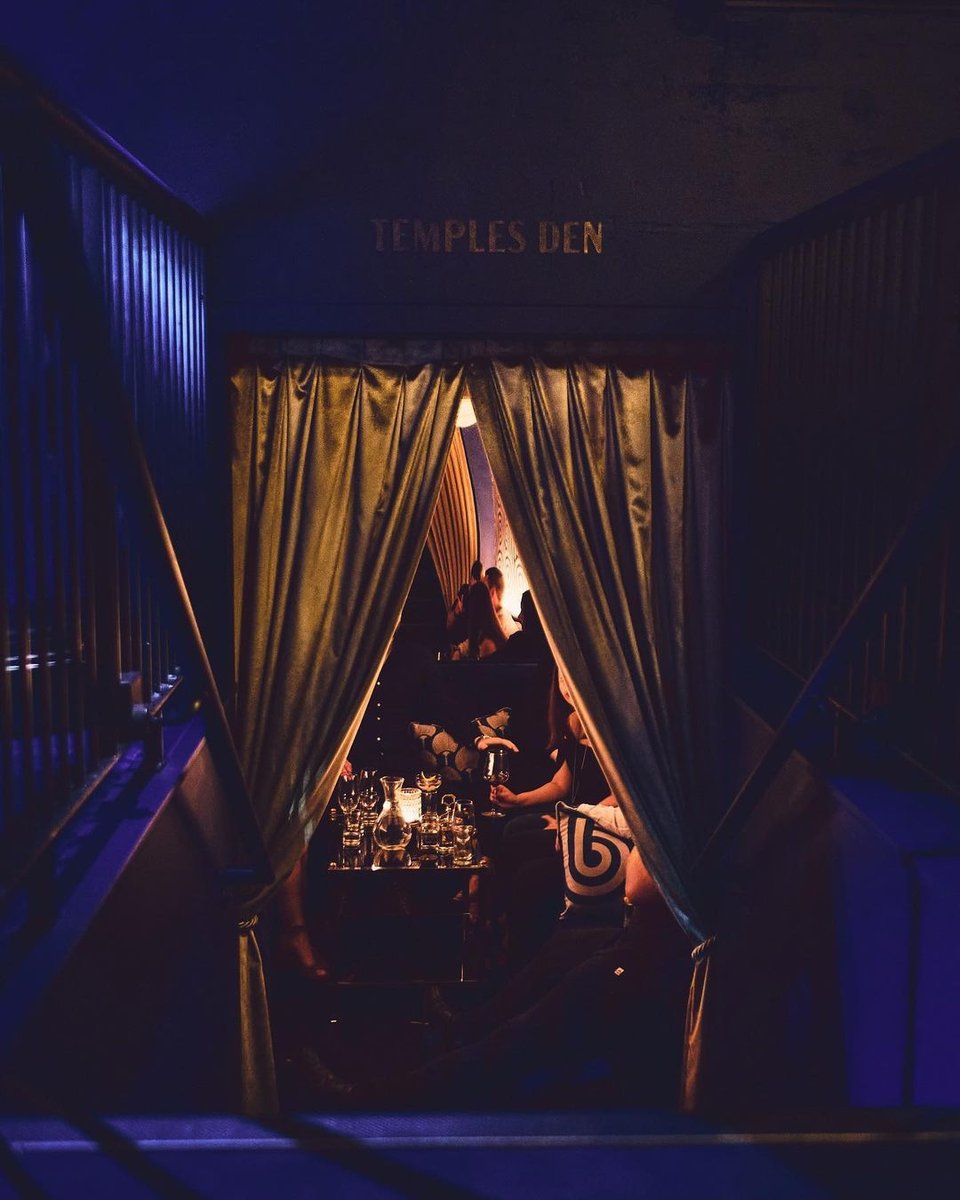 The Ellington Jazz Club
Perth's vibrant live jazz scene owes a great debt to The Ellington Jazz Club, which has been one of the frontrunners when it comes to bringing the country's best performers through its doors. The cocktails here always go down a treat as well, so don't just save this for an after-party wind-down.
Address: 191 Beaufort St, Perth
Contact: (08) 9228 1088
---
Pooles Temple
Perth's vibrant live jazz scene owes a great debt to The Ellington Jazz Club, which has been one of the frontrunners when it comes to bringing the country's best performers through its doors. The cocktails here always go down a treat as well, so don't just save this for an after-party wind-down. As good as all the jazz clubs and bars may be in other parts of Australia, Perth may lay claim to the best.
Address: Corner of Hay Street and Cathedral Avenue, Perth
---
The Jazz Cellar
If you find yourself in Mount Hawthorn wondering where you can get your jazz fix, head straight for Buxton Street. The Jazz Cellar is slightly obscured, but the hard-to-find nature of this venue makes it all the more exciting once you finally burst through those doors and catch a local band testing out their latest arrangements to a small crowd of Perth's most passionate jazz fans.
Address: 139 Buxton St, Mount Hawthorn
Contact: 0419 993 180
---
Duke of George
Head down to historic Fremantle for this long-standing jazz and blues institution. The Duke of George is one of the area's most treasured venues, prized mostly for its extensive drinks list, consistently excellent food, and ability to curate some of the best live jazz performances in Western Australia.
Address: 135 George St, East Fremantle
Contact: (08) 9319 1618
---
After something different? Check out the wildest and most remote luxury hotels in Australia.