Television, the bicycle, and Sherlock Holmes are all blessings bestowed on the world by Scotland. However, the only gift which can be drunk – at least without some difficulty – is what the locals call "uisge beatha" (pronounced ooshka bay-ah) and they are immensely proud of it. Non-locals call it Scotch whisky and many of them seem to really enjoy it. In fact, they like it so much that well over 20 million casks of the good stuff have to be matured at any given time. That works out to approximately 3 casks for each person who lives there. Not a bad ratio.
Whilst Scotland may be the gold standard for malt whisky – that is, whisky made using malted barley – it is virtually absent from the rye whisky scene. Rye was used back in the day (100 years ago, give or take) to distil Scotland's amber nectar. But barley quickly took over as the go-to grain, and it is now almost impossible to find a Scotch rye. Until now. Arbikie Distillery, a family-owned farm operation in the Scottish Highlands, received a fair bit of attention when it recently released its Highland Rye Single Grain Scotch Whisky.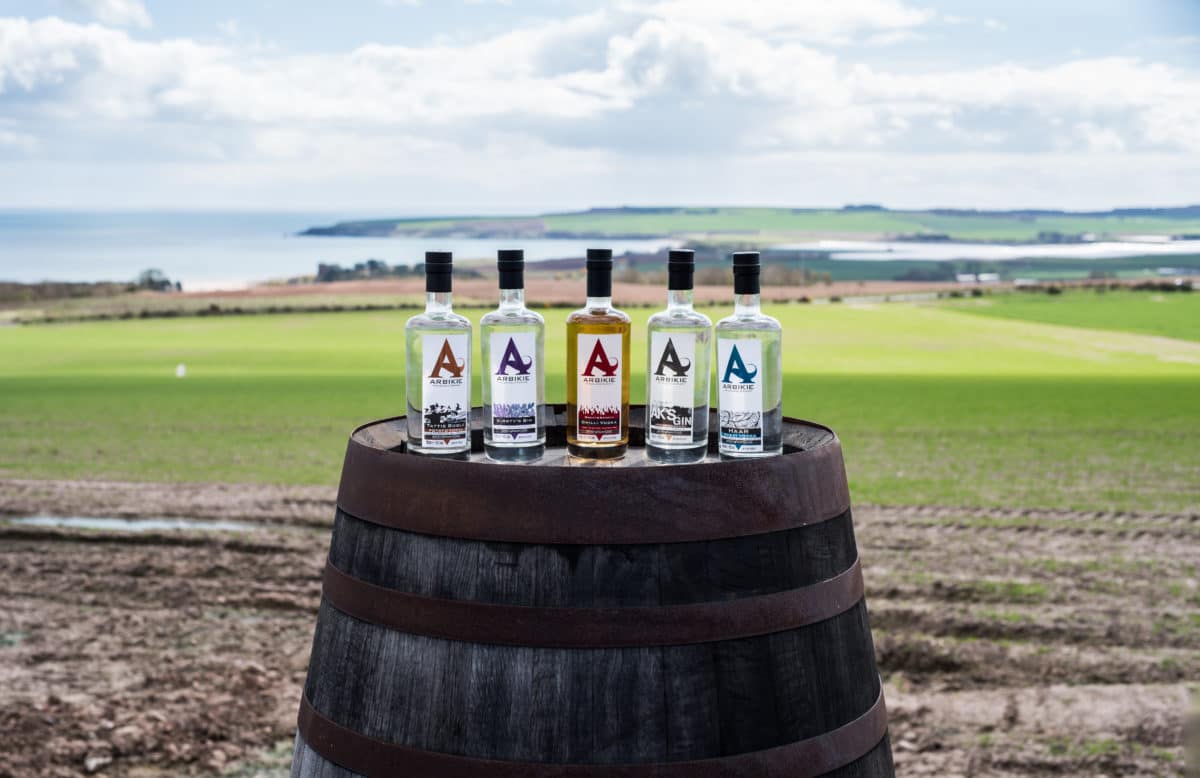 Now that's all well and good, but the Scots have a fair bit of catching up when it comes to all things rye. We have seen stand-out rye's from the US (to be expected), Denmark (less so), and Canada. Closer to home, Australia's Archie Rose has given the world of rye a bloody good kicking with their Rye Malt Whisky release – which has absolutely cleaned up at recent spirit awards and even bagged the World's Best Rye title at this year's World Whiskies Awards.
---
---
We've heard good things about it too but had to check it out for ourselves. You know, just to be sure. The things we do for research. To make it interesting, we thought we'd have a bit of a whisky-off and let Scotland's re-entry to the world of rye go toe-to-toe with the reigning champ from Sydney, Australia to see who comes out on top.
Arbikie Highland Rye Single Grain 4-Year-Old Scotch Whisky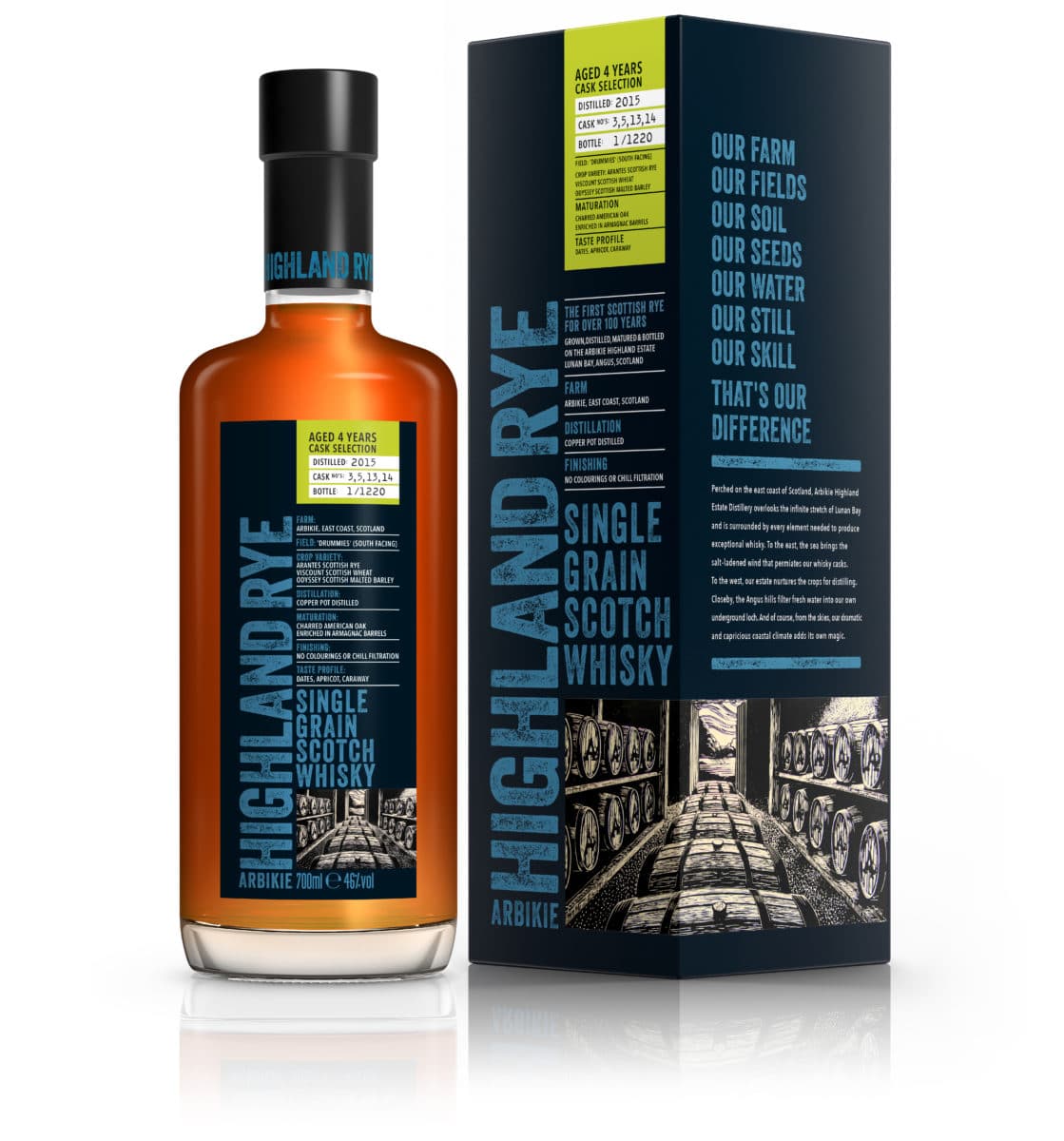 The Whisky:
With the first release of Highland Rye completely sold out, Arbikie have recently bottled a second release of their rye and have matured this batch in charred American oak casks before finishing the liquid in ex-Armagnac barrels. Whilst the Stirling family that own Arbikie are newbies to the world of distilling, they do know a thing or two about growing the raw materials needed; their family having farmed land in Scotland since 1794. What's that saying about old dogs and new tricks? Maintaining a complete field to bottle operation, the Stirlings can even tell you the exact field by name that the rye used for this bottling was grown in (more likely to be something more geographic than Dave or Paul). Provenance? Smashed it.
The Verdict:
That classic, unmistakable rye spiciness hits us straight away but those Armagnac barrels have clearly added something quite special to this rye; we got tonnes of dates and apricot on the palate followed by quite a long, dry finish. An absolute cracker of a whisky on the younger side and clearly an encouraging sign of a farm distillery which has wasted no time in making a name for itself in the increasingly crowded world of craft distilling. Over to you, Australia.
Archie Rose Rye Malt Whisky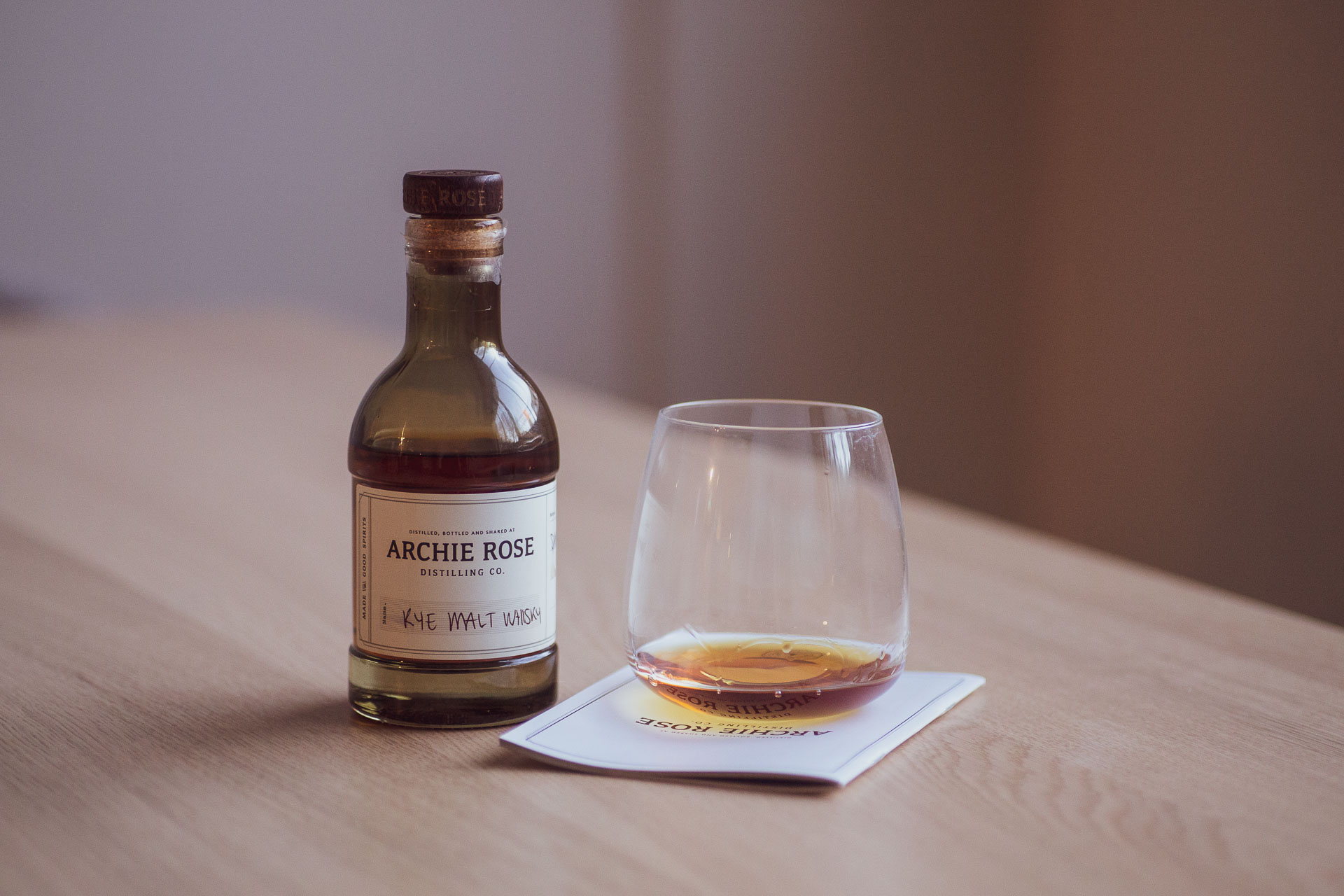 The Whisky:
Archie Rose's Rye Malt offering is one that almost needs no introduction given the numerous accolades and general word of mouth. Officially made available some five years into their journey, the Roseberry-based upstarts use selectively sourced and rare malted rye, as well as the absolute finest malted barley from progressive malt houses. Matured in virgin American oak casks which have been air-dried for 36 months before being forced to acclimate with the maritime air of coastal Sydney, it's safe to say Aussies have one hell of a representative in the rye whisky game.
---
---
The Verdict:
During the first taste, the Archie Rose Rye Malt immediately distinguishes itself from any other rye whisky. Every subsequent taste thereafter, it greets your palate like an old friend. To the point where almost immediately, you know what this is. Layered with distinct vanilla and caramel notes as well as hints of more subtle spices, it's everything you could possibly want – smooth, aromatic, just the right amount of complex without wandering into convoluted territories, and bold.
The Winner: Archie Rose
With a judging panel made up of an equal number of Scots and Aussies, this was always going to be a hard-fought battle awash with not-so-unconscious bias and home pride. Having tasted both whiskies blind (as in without seeing the labels, not from all the prior drinking); however, we just about found a winner. Having given painfully similar final scores to both whiskies, this was a close one but we had to give the title to Archie Rose.
Arbikie Highland Rye Single Grain Scotch Whisky Release 2 is available to purchase via The Whisky Exchange. Archie Rose Rye Malt Whisky, on the other hand, can be found over at archierose.com.au.