While it might seem like an unlikely partnership, the folks at Bowmore have been working fruitfully with Aston Martin for a number of years now releasing more than a couple of rare single malt bottles, even dropping a limited-edition Aston Martin DBX last year. This year, Bowmore and Aston Martin have released an exceptional bottle of whisky, in the Arc-52 single malt that has aged for a whopping — you guessed it — 52 years.
Before we get to the amber liquid itself, let's take a moment to acknowledge the architectural feat that the Arc-52 bottle is. Appearing as fluid as it does dynamic, the bottle rests on two points which make it appear almost weightless, while also featuring a number of sweeping contours that give it an aerodynamic, almost extraterrestrial appearance.
RELATED: Aston Martin Heads To Islay For DBX Bowmore Edition
---
---
Behind the shaped glass of the Arc-52 bottle is a remarkable single malt that has aged for more than half a century in a sherry butt and an American oak ex-Bourbon hogshead, the proportions of which were blended together equally. Arriving at an ABV of 42.3%, the single malt presents notes of fruit and creamy vanilla on the nose, while delighting the palate with hints of tobacco, citrus, and light peat.
"Working with Aston Martin remains hugely rewarding and fascinating for me," explained master blender Ron Welsh.
"It continues to inspire us and show us a different way of working, with absolute precision and has allowed us to create what, in my opinion, is the best Bowmore over 50 years old that I have ever tasted."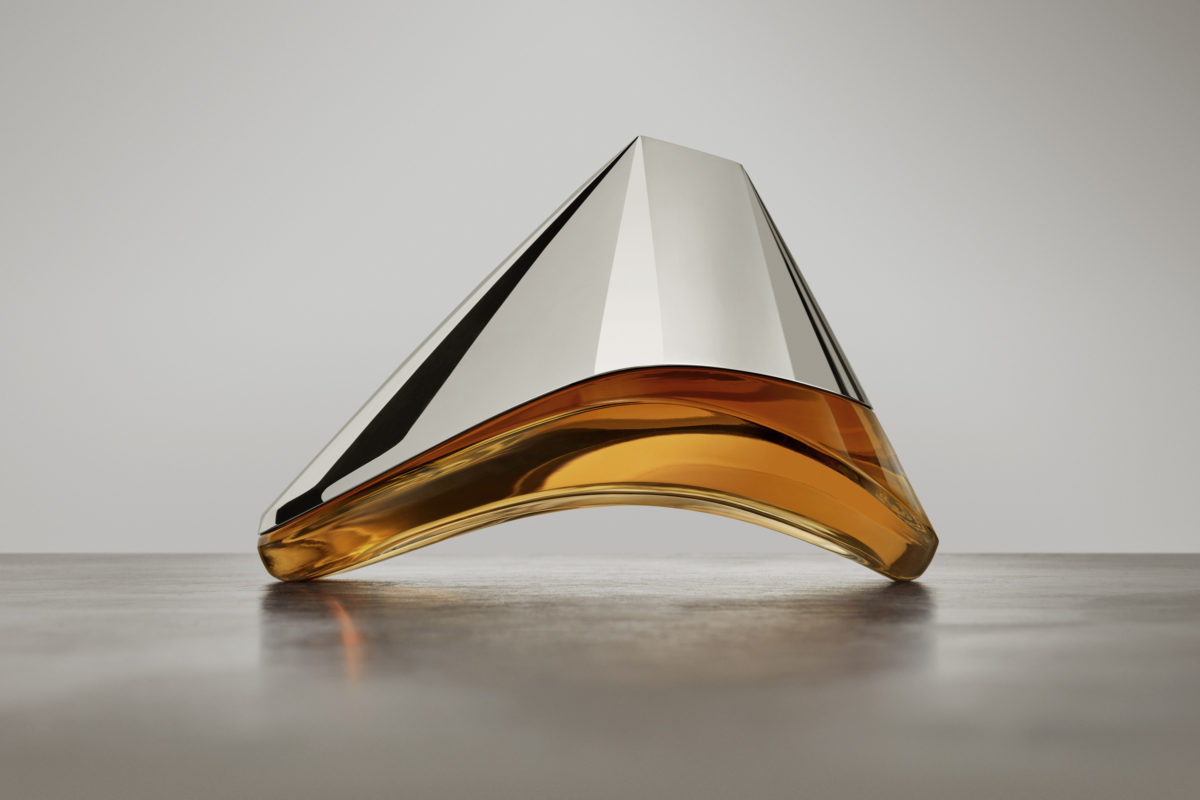 Marek Reichman, Aston Martin's chief creative officer, was equally enthusiastic about the project, stating: "We set out to produce something which hasn't been seen before, capturing our uncompromising design principles and also the magnificence of the whisky."
"I believe that what we have created is truly a piece of sculpture. Taking balance as the most important factor, as we do in designing Aston Martin cars, we've harnessed heritage and innovation in perfect balance."
It certainly offers both a visual delight and an exciting range of flavours, with the Bowmore and Aston Martin Arc-52 bottle limited to just 100 decanters. While it's not been said how many bottles will make their way to Australia, the Arc-52 has an RRP of US$125,000 (AU$180,774).