Prosecco was always the next best thing when you weren't prepared to fork out that little bit extra for a bottle of the French stuff. As our taste buds have matured and our options become more plentiful, those times have now changed.
Once considered cheap, girly and highly smashable, this misunderstood varietal has finally come of age – and for the modern Australian man, the timing of its Spring revival is impeccable. We can now safely admit we all dig it and we don't even care that it's served in tiny, dainty glasses.
In 2018, sales of Prosecco in Australia have nearly doubled to around $83 million and it's shown no signs of slowing down any time soon.
---
---
Recent demand from both women and a brigade of loafer wearing bachelors at Flemington and Randwick has become so high it's even caught the attention of the Italians who want to restrict Aussie winemakers from even using the varietal's name unless it's been bottled in Italy (in much the same way there are restrictions placed on a sparkling being called 'Champagne').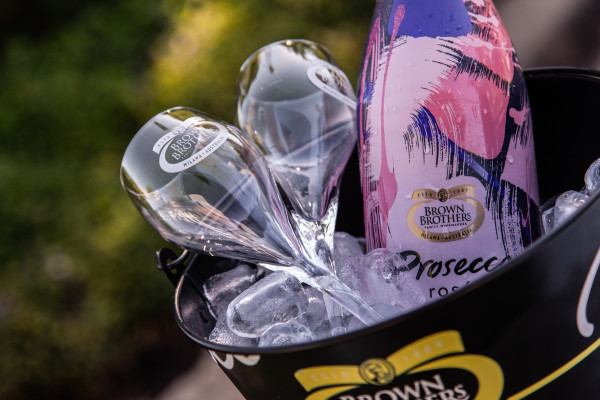 But whilst it was the Italians who can be credited for first growing this magical summertime sparkling hundreds of years ago, it's time we recognised Brown Brothers as the Australian King and Queens of Prosecco who have claimed their rightful place on the throne in Victoria's aptly named King Valley.
The north-east of Victoria is awash with globally renowned Prosecco vineyards, but one family more than any other have perfected the grape with scientific rigour and have led the fightback against Italian growers who want to restrict the use of its name here.
Brown Brothers have been making wine in the region for 130 years, but it's the fourth generation Brown Sisters – Caroline, Katherine and Emma – who have helped to champion recent market demand for Prosecco.
Like many growers in the region, their response to the Italian outcry around their success has been typically Australian. They say the vines came here as Prosecco cuttings, so they will continue to be picked as Prosecco grapes and they will leave the King Valley as Brown Brothers Prosecco wine.
Their signature blend is made from grapes grown in their Banksdale Vineyard and to celebrate the recent release of their Limited Edition Prosecco bottle, designed by artist George Rose, we were lucky to meet the three sisters and winemaker Geoff Alexander on the family property.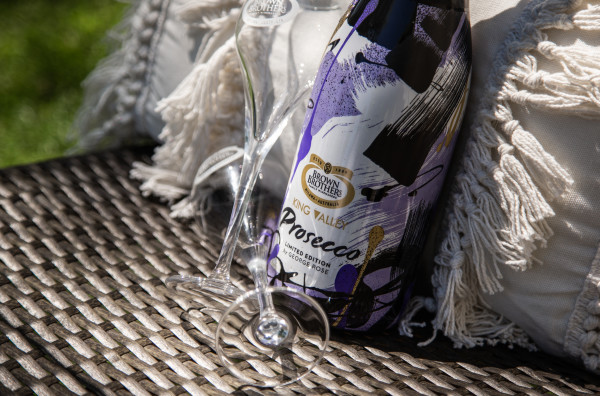 Geoff and Assistant Winemaker Katherine Brown have taken to developing and perfecting the perfect Prosecco like two mad scientists. Their lab and workspace on the property are dubbed 'The Kindergarten' – a small-scale winery allowing the duo to trial new Prosecco making techniques since 2008 which they'll often first test at the Cellar Door.
---
---
The Kindergarten is where the Brown Brothers Limited Edition Prosecco was born.
However, to be honest, here at Boss Hunting we've never been overly picky when it comes to our sparkling.
Mainly because we usually stick with the top shelf stuff most of the time.
But given the vast majority of us all own our fair share of loafers and you can almost guarantee at least one appearance at the Wharf Hotel – we're officially itching for our next Summer afternoon that's kicked off with a Brown Brothers Prosecco Rosé.
Presented in Partnership with Brown Brothers