Craft Cartel Liquor is bringing Australia a world's first customisable craft beer vending machine subscription service. That sentence alone is enough to spark joy for anyone carving out a man cave or any particularly loose office, especially because there's only going to be four of these beer subscriptions floating around. It'll just cost you $10,000 per year.
Not content on just stocking 99-can slabs, Craft Cartel Liquor launched this ambitious option as part of a new series of membership offerings. The craft beer vending machine subscription obviously represents their most expensive option, but there's also a range of new options like 8-beer 'The Hit Man' from $59 per month, or the $99 per month 'The Wise Guys', which is Craft Cartel's first personalised Beer Club membership.
You're obviously here for the big guns though. That $10,000 craft beer vending machine subscription scores you the 'El Patron' – said machine, which can be completely customised and dispenses craft beers from local and independent Aussie breweries like Brisbane's Ballistic Beer Co., Newcastle's Foghorn Brewing, and Melbourne's Jetty Road. El Patron can hold 400 beers at a time and is refilled to capacity every quarter throughout the yearly membership period. If you don't feel like doing the maths, that's 1,600 beers per year churned through the vending machine alone.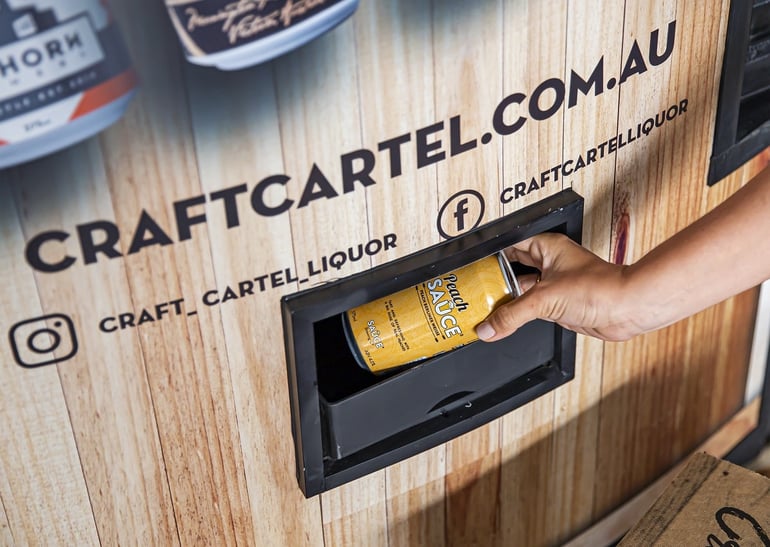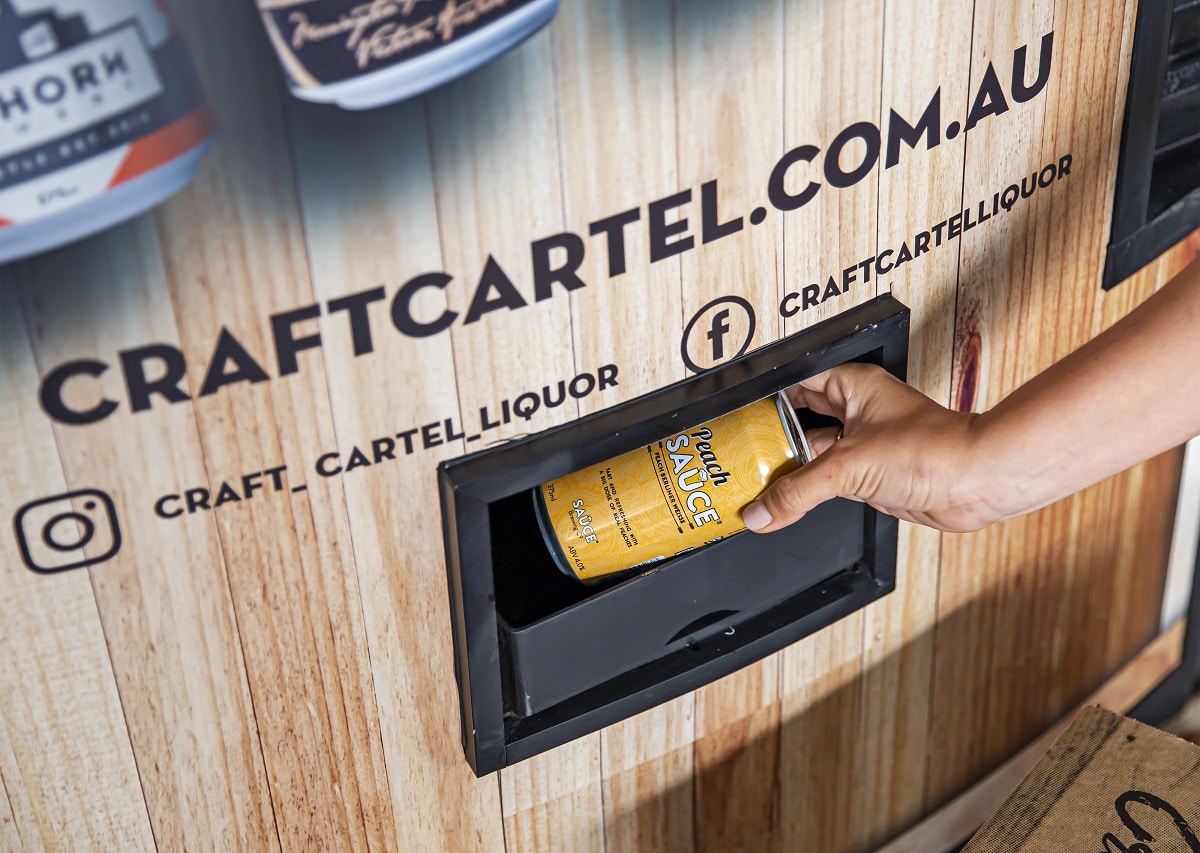 RELATED: The 7 Best Beer Subscription Services in Australia
If you're going for the $10,000 per year option, you'll also get a private tasting and tour at a selection of local breweries, access to Craft Cartel's premium concierge service, 10 welcome packs valued at over $2,000, and a Brewery Bucks program with various bar tabs set up at select breweries across Australia.
Honestly, not a bad deal if you've got a group of mates to chip in. Between 10 people, the craft beer vending machine subscription works out to just under $20 a week – worth it if you're downing indie frothies on the regular.
Although anyone wanting to forego the fee and grab the craft beer vending machine for free would be wise to enter Craft Cartel's competition. They're giving away one of the $10,000 memberships to one winner, as well as up to $5,000 worth of beer vouchers over on their website.