The team behind Paddington's perfectly named Tequila Mockingbird are ready to unveil a new laneway tequila and mezcal bar in the CBD. Esteban Sydney will fill out the former digs of Grasshopper at the top of the New York-style Temperance Lane, the entrance framed by an eye-catching 400kg acid-staged steel masterpiece crafted by Byron Bay artist Daniel Heapy.
The two-floor Esteban will take on the flavours and textures of Mexican street food and large asado-style (South American BBQ) share plates, sitting comfortably alongside a drinks menu boasting what's promised to be the largest collection of premium tequila and mezcal in Australia.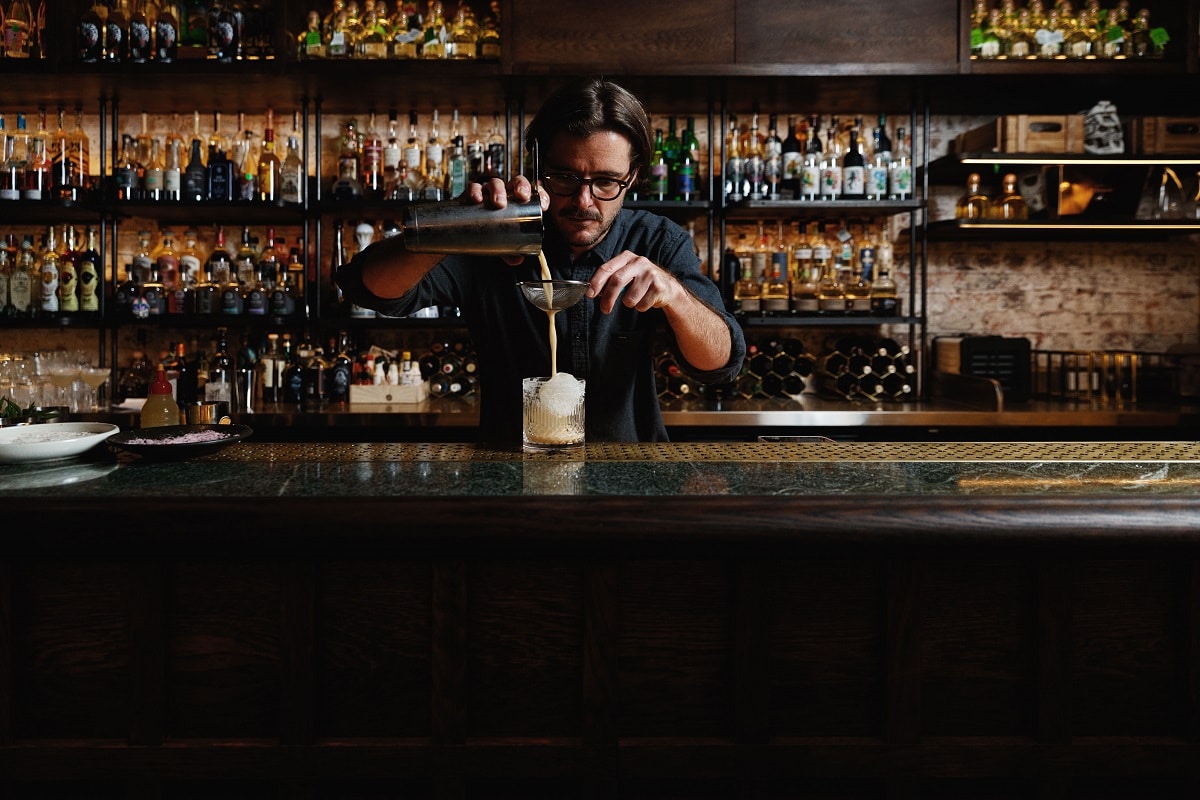 Reflecting the building's heritage, Sydney architects Humphrey & Edwards were bought on board to work with the exposed sandstone walls, towering archways and timber beams to create spaces that balance cues from the high-end art deco era of the 1930s, with the ostentatious appeal of Mexico City's underground basement bars. As such, guests will find two very different experiences across both floors.
---
---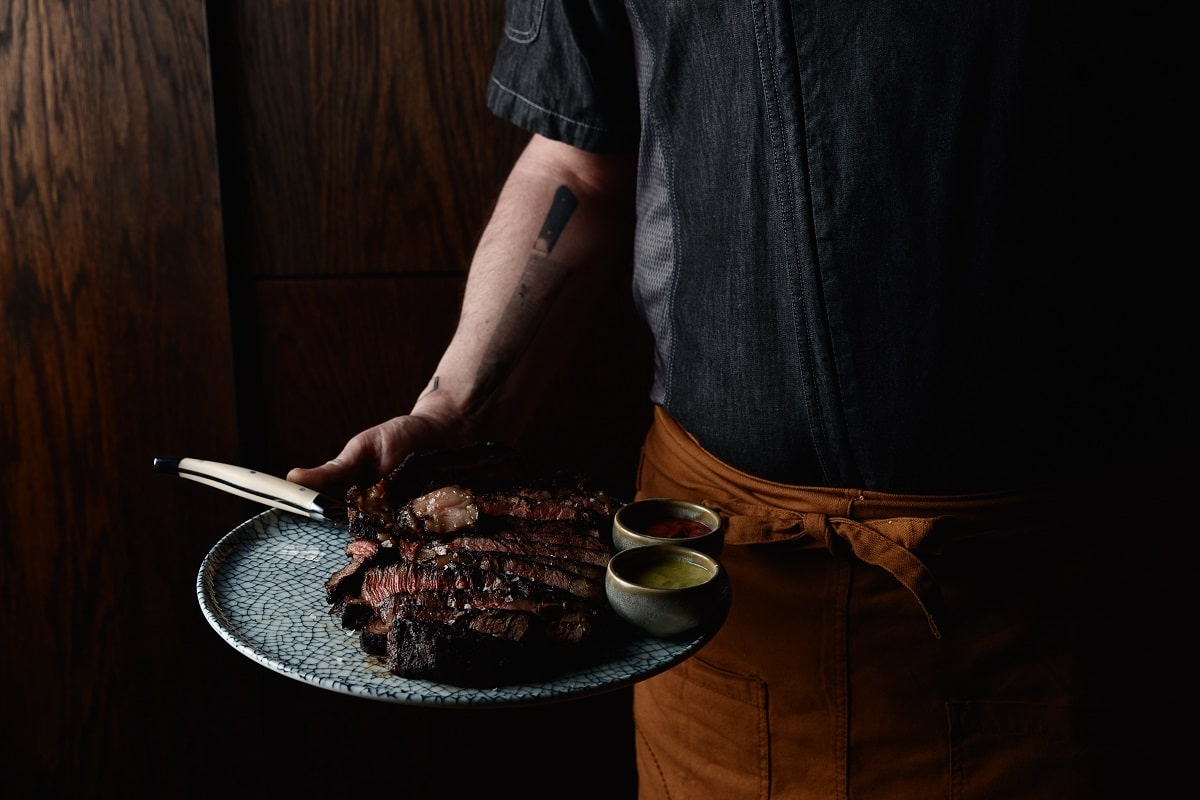 Downstairs has been shaped into a 65-seater taqueria, featuring rows of booths and golden brown leather banquette seating, obscured by dim lighting and sitting alongside custom timber mezcal and tequila cabinets. Upstairs is an entirely different situation, with a 45-seater restaurant designed for more intimate dining, splayed with dramatic art pieces like a floor-to-ceiling mural inspired by the works of prominent Mexican painter Diego Rivera. Diners can also spill out onto the laneway with alfresco dining anytime before midnight.
RELATED: The Mexican "Tequila Hotel" That Lets You Sleep In A Barrel.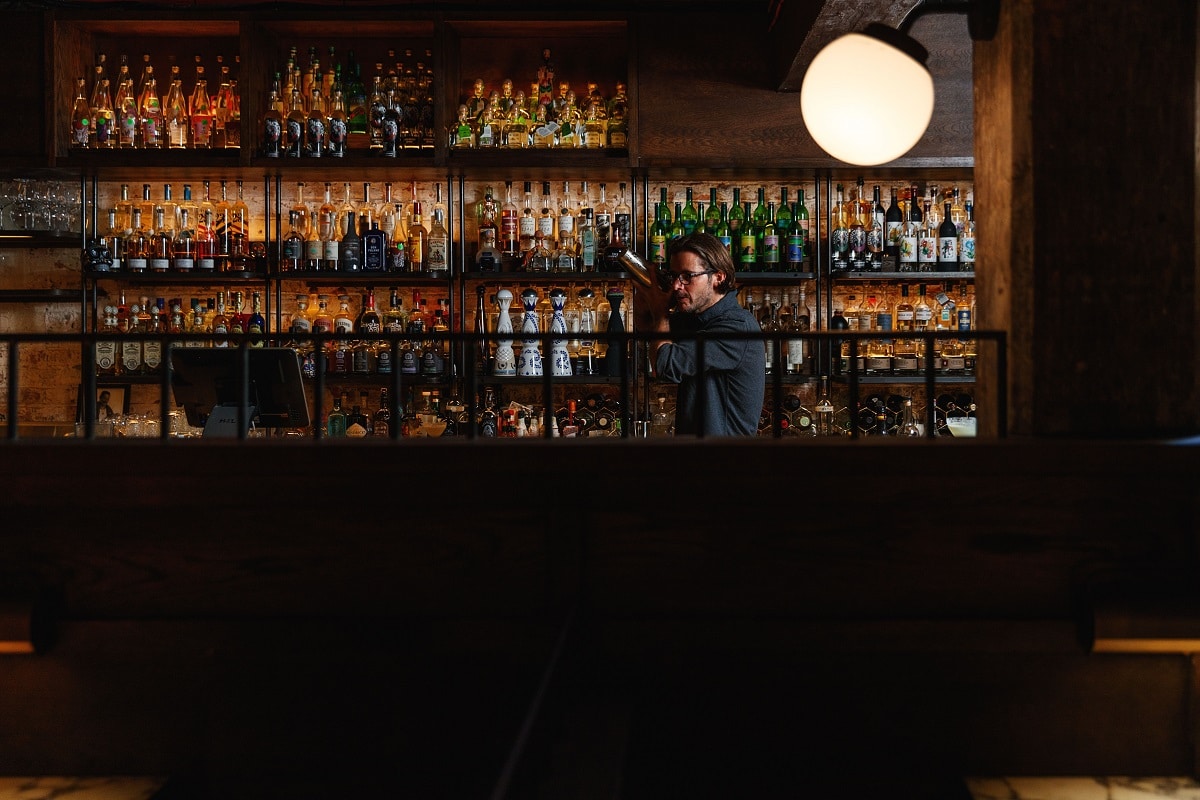 For Esteban Sydney, Chef John Frid has put together a menu highlighting regional dishes and traditional Mexican cooking techniques, aimed to showcase more than the archetypal dishes as well as flavours pulled from proximal cuisines like Mayan, Aztec, Spanish, Portuguese and Afro-Caribbean. Various Australian native ingredients will be thrown into the mix, with Frid committed to locally sourced, sustainable produce.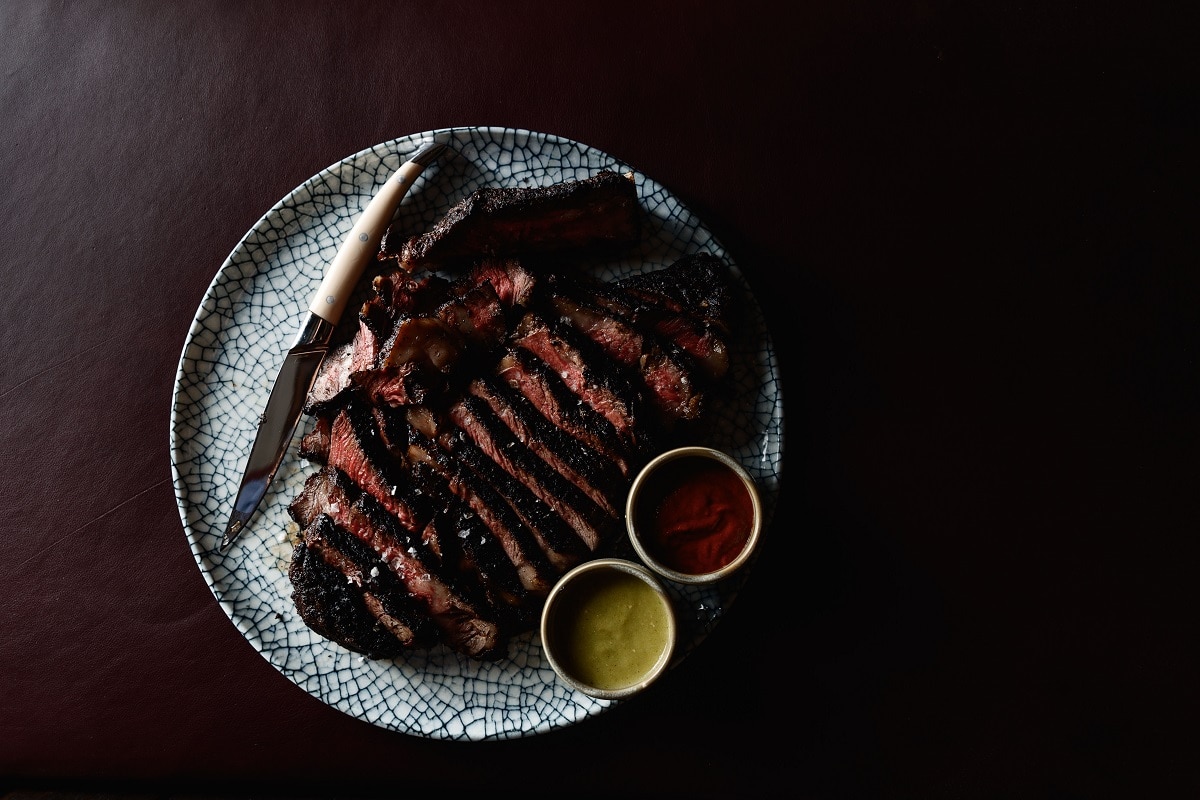 Specifically, diners should expect a heavy focus on charcoal-grilled meats, making use of the impressive 3.4-metre barbeque that takes pride of place in the open plan kitchen, as well as a custom Parilla grill and vertical rotisserie, and a tortilla machine imported from Guadalajara. These will be used to pump out time-honoured dishes such as the below.
Tacos al pastor
Hiramasa kingfish ceviche served with watermelon sorbet, chile verde, eschalot, sea bananas, and plantain frito
Wattleseed rubbed duck breast with aji amarillo
1KG wagyu delmonico rib eye MBS 6+ with your choice of salsa flight or porcini Mulato butte
Tres Camotes – sweet potato tart, sweet potato ice cream and sweet potato meringue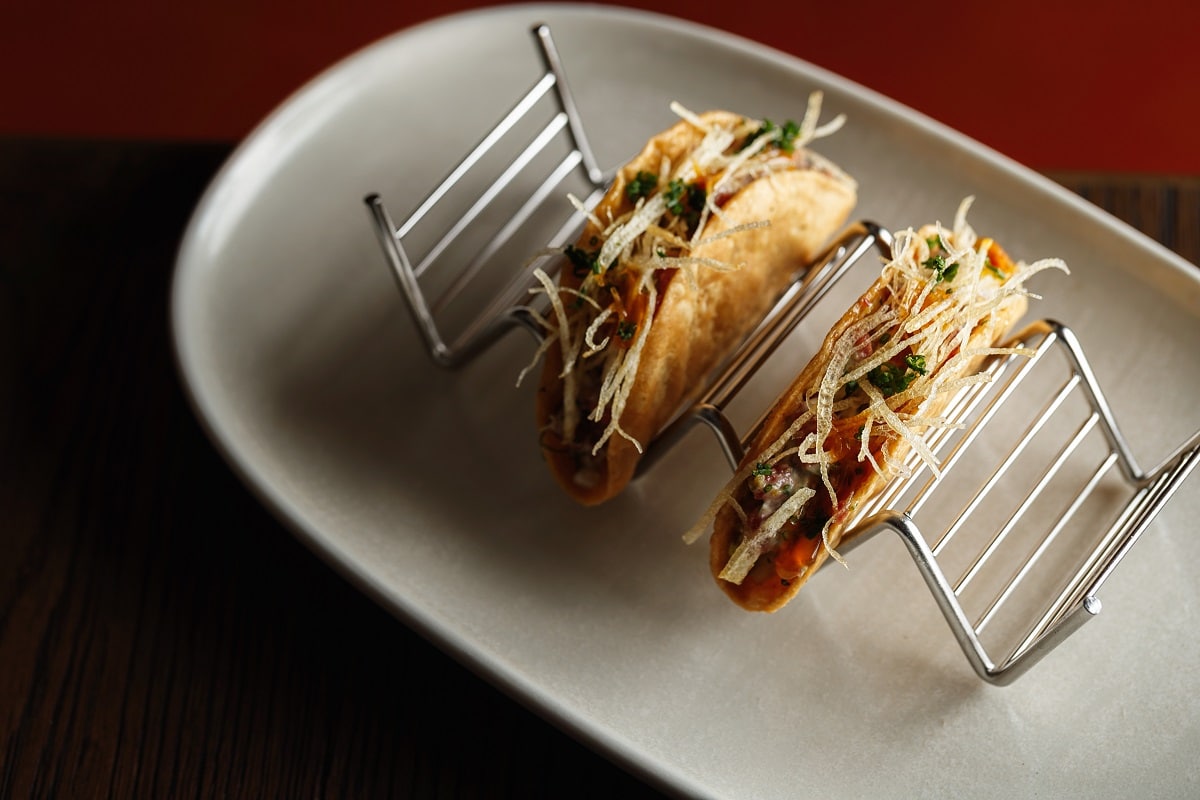 A secondary menu skewed more towards street food will be available in the basement bar, and made available for diners who want to eat alfresco style out in the laneway, or those wanting to order online and takeaway. This includes a selection of tacos, ceviche and tortas, as well as the option for a trio of mini Margarita-style cocktails paired with 3 signature tacos.
RELATED: Is Expensive Tequila Really Worth It?
Behind the bar, Latin flavours will dictate the menu of signature cocktails and premium tequila flights, as well as a list of new and old-world wines. Though the real winner here should be the ability to trial tequila and mezcal from a roving trolley, giving diners a way to learn more about how diverse these distilled spirits are by pairing them with small bites like cheese and chocolate.
---
---
Located at 1 Temperance Lane, Esteban Sydney and opens on Tuesday 27th October.