Noted culinary conceptualists SSIXX are known for their inventive multi-sensory twists on fine dining concepts, but their latest project may be their most ambitious to date. Designed for Melbourne, Everleigh-After is a pop-up space pairing digital technology and immersive art with a four-course set by hatted restaurant Ides, cocktails by Zara and Michael Madrusan, as well as a quirky purpose-built project cube. Want to know to expect? Read on.
You enter into the 'Red Room' enjoy a pre-dinner drink, wander the lobby where four bottles of curated scents – made to reflect the dinner you're about to enjoy – sit high on tall plinths.
You're given a number from 1 to 14 before being asked to lock your phone away into a tiny cupboard, after which you are escorted into that aforementioned cube and sent to find your seat number at a long, communal table. After everyone is seated, your digital host, SSIXX, begins the experience.
---
---
RELATED: Immersive Art Exhibition 'Rain Room' To Reopen In Melbourne
This is Everleigh-After, and it's exactly what you'd expect to find in an adventurous city such as Melbourne, where conceptual experiences are often trialled for good reason.
Running only until the end of February at Federation Square, SSIXX takes you on a journey of sensory exploration, cleaving your mind from reality for just over an hour, anchored by Peter Gunn's formidable culinary chops, the same which has made Collingwood's Ides such a dining powerhouse for the city. Each course explores different 'eras' beginning with ice, to explore concepts of timber, leather and finishing with marble with a delicious take on Gunn's famous Black Box dessert. The dessert – made famous following its appearance on MasterChef Australia – has been reimagined just for the SSIXX experience. But don't worry, it still requires a cheeky smash before the contents can be devoured.
Zara and Michael Madrusan, who are the brains behind three of the city's most lauded and immersive cocktails bars – The Everleigh, Heartbreaker Bar and Bar Margaux – have taken care of the liquid side of this experience. Although the less details about how they've expressed their particular brand of escapist drinking at Everleigh-After, the better.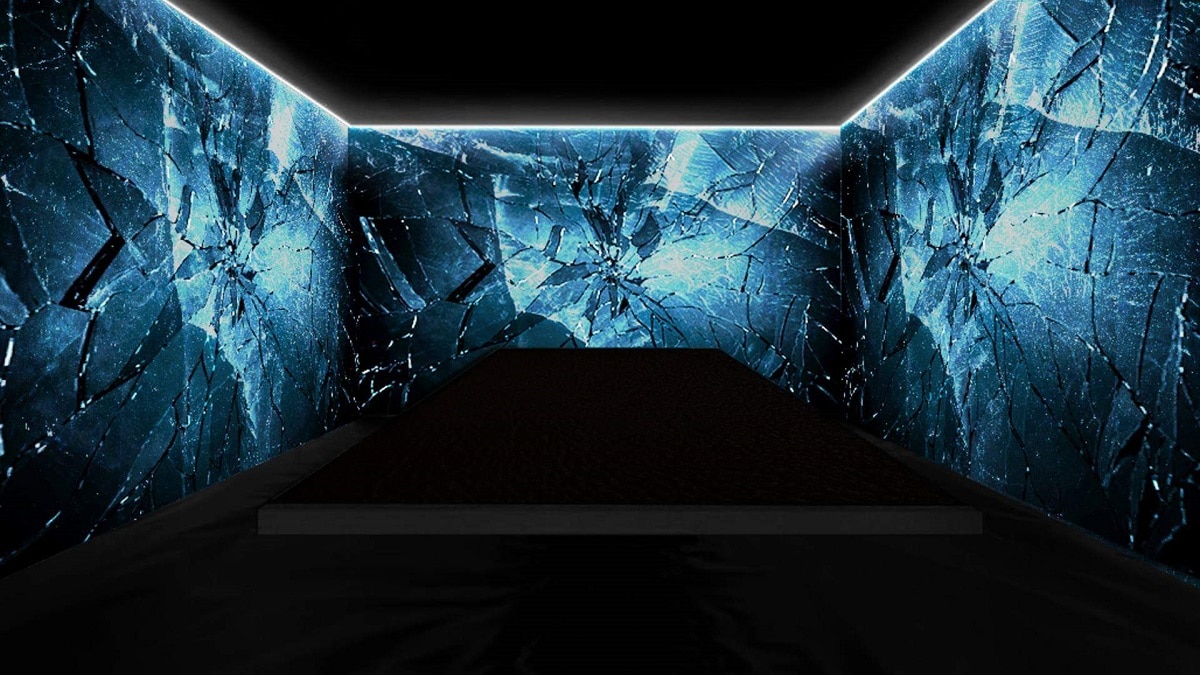 Experiential designer and event specialist Philip Bucknell, who has designed experiences for the Met Gala, MOMA, and New York Fashion Week, is the brains behind how the actual experience comes together throughout its duration, but again, the less spoiled the better.
Diners can choose between one of three sittings per evening, starting from an early session at 5:30 PM until the late-night dining session at 9 PM. On Friday and Saturday evenings, there's also an afterparty ticket that can be included with your dining so you kick-on, enjoy more drinks, and discuss the events of the night.
Everleigh-After is secretive, dark, a little Black Mirror-esque, and costs $261.98 per person for a 75-minute experience, or $364.45 for the add-on 'After Dark' experience. And it's high time for something beyond your average night out to hit Melbourne after the city hurries to leave 2020 behind.
---
---
Rumour has it, this experience is set to travel nationally in collaboration with other culinary experts, artists and designers. But much like the concept of this experience, which city it'll hit next is shrouded in mystery. For a glimpse into a bit of the vibe you can expect from SSIXX, or to book your place at the table, head to the website linked below.