Australians are renowned for their otherworldly abilities to booze. And now there's another good reason to be proud of our relationship with alcohol because homegrown distillery, Four Pillars, has been named the world's best gin producer.
The Yarra Valley-based operation recently nabbed the top honour at the 50th Annual International Wine & Spirits Competition, hosted in London.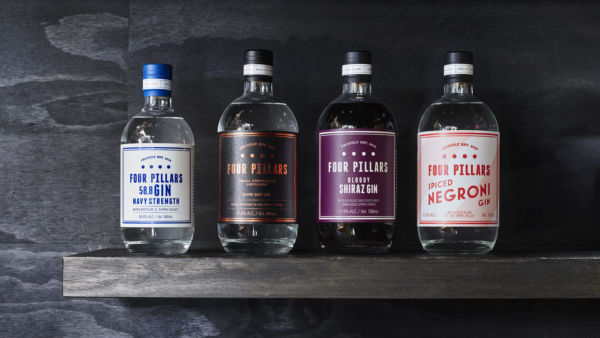 For reference, this competition is amongst some of the world's largest international events when it comes to spirits, receiving over 3,000 entries from all across the globe. To make this entire affair just that little bit spicier, Four Pillars inadvertently made history by becoming the first Australian entrant to successfully take home the 'W'.
---
---
"When we started making test batches of gin back in 2012, we never in our maddest, wildest dreams thought this could happen so quickly," says Cameron Mackenzie, Four Pillars' co-founder.
"This award is not for a single one of our gins but for the whole of our gin business and that's what makes it so incredibly special."
Four Pillars has come quite far since its official establishment in 2013. But it didn't take long for all the right attention to start rolling in. And soon after, the acclaim and accolades began to follow. Early this year, in fact, Four Pillars' development was so undeniably attractive that Lion Beer Australia acquired a 50% stake in the company.
Find out more about the Four Pillars story – and perhaps browse their choice selection of juniper berry creations – at fourpillarsgin.com.au.
RELATED: BrewDog Opens DogTap Brisbane (And Wants To Give You Free Beer)