The Glenfarclas Family Cask collection is believed to be the most expansive single collection ever released by a distillery. So why not put it on display?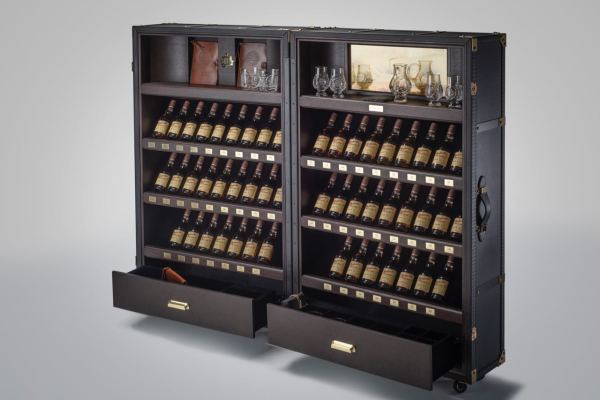 Only 60 custom-made Glenfarclas Family Cask Trunks exist, filled with every vintage made by the Speyside distillery between 1954 and 2003, with the 1954, 1955, 1956 and 1958 worth over AU$16k each.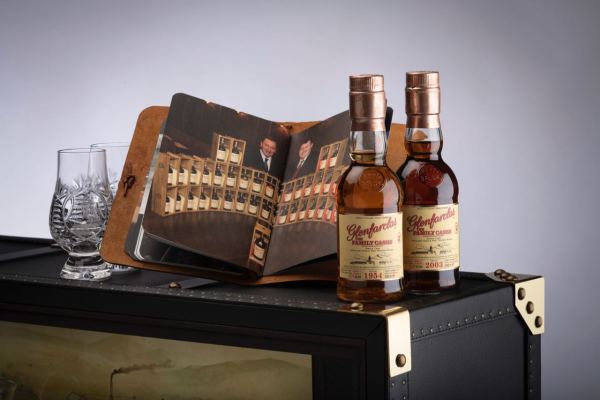 Fifty (50!) 200ml bottles reside amongst a handful of Glenfarclas goodies including a replica of the oldest painting in the distillery, four slate coasters and three hand-printed and bound leather books – one with tasting notes for each vintage from George Grant, whose family has owned Glenfarclas since 1865, one for your own tasting notes, and one outlining the history of the distillery. More importantly, it also includes four tumblers, four nosing glasses and a water jug, all made by Glencairn Crystal.
---
---
RELATED: 54 Bottle Whisky Collection Of Hanyu Ichiro's Malt Full Cards Series Up For Auction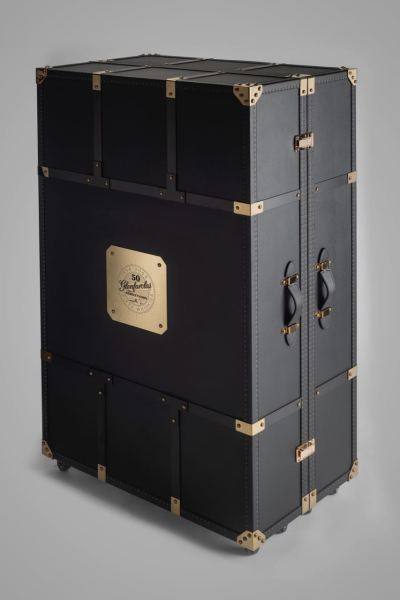 The Whisky Exchange has 36 of the Family Cask bottles (all 700ml) totalling a whopping £231,398 (AU$416,371.78). If you take the average price of those 36 bottles, $11,565.88, and add another 14 bottles to the mix, you're sampling an incredibly rare collection of whiskies of liquid worth $578,294.10, for a fraction of the price.
And that price you ask? A pretty reasonable AU$172,458.79.
Cop it at masterofmalt.com and read more about the Family Cask range at glenfarclas.com
After three years in the barrel Australian distiller Archie Rose has finally launched their Rye Malt Whisky.