Peeling the foil off, and uncorking a bottle of whisky isn't a task that requires much animation, so it's easy to forget just how exclusive the contents within often are. In last night's case, the contents were 20, 25 and 30 years old, all awe-inspiring achievements in their own right, however the main event, a 1977 Single Cask Glenfiddich, trumped the lot.
The dram in question was brought to life by the team at Heinemann Duty-Free, who collaborated with Glenfiddich Master Blender Brian Kinsman to carefully select and bottle Rare Cask No.15176. The result, just 150 units for sale in Sydney and Kuala Lumpur airports, at a price of $4,352, with each bottle individually numbered to add collectability and guarantee authenticity.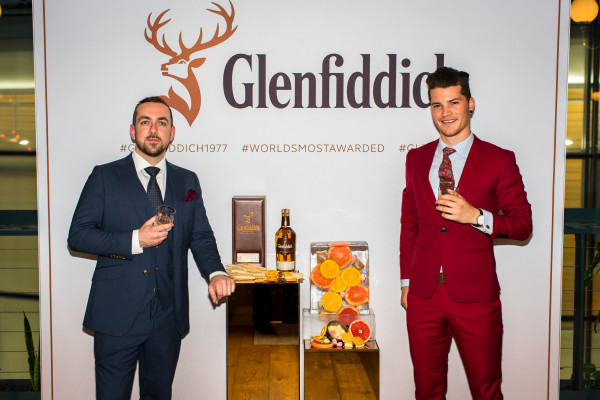 William Grant & Son's brand ambassadors Ross Blainey and Luke Sanderson were on hand to introduce each whisky from the range, both men ensuring the audience knew just how important the liquids were. Palates were dazzled from the outset, paired with an array of cheeses, cured meats and sweets.
---
---
The 25 and 30-year-old expressions were particularly delicious, and on any typical day would have taken pride of place. However, it was the 1977 that kept the room filled until the very end, dancing on tongues with powerful yet refined oak notes nestled into sweet and aromatic fruit flavours.
40 years of development and just a single spectacular minute to savour. Outrageous.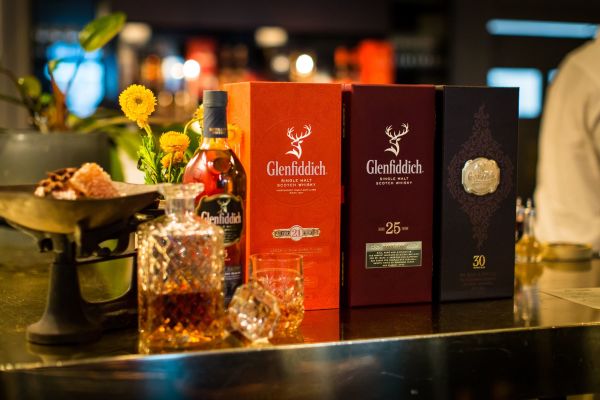 To purchase head to Heinemann Duty Free.