I've always maintained that Bob Dylan's face looks the way whiskey feels as it slides down your throat. Today, my weird ass association has been taken to an uncomfortable level of legitimacy, as the legendary singer/songwriter (and part-time Nobel prize winner) reveals a signature line of whiskeys.
Partnered with bourbon makers, Angel's Envy, the line will be known as "Heaven's Door", and comprises of three small-batch whiskeys. A Tennessee bourbon, a straight rye, and a double barrel whiskey. The trio had originally been pitched under the name "Bootleg" which, truth be told, sounds a whole lot cooler. "Heaven's Door", however, probably works better with the whole ethereal theme of the makers, and is a direct reference to the bottle's artwork which depicts Dylan's front gates. Gates made by the man's hand himself at his metal workshop.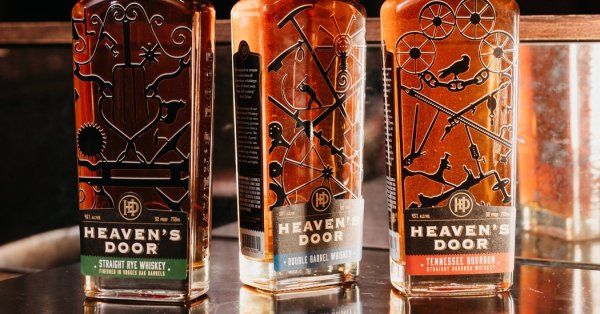 "Dylan has these qualities that actually work well for a whiskey," says Marc Bushala, founder of Angel's Envy.
---
---
"He has great authenticity. He is a quintessential American. He does things the way he wants to do them. I think these are good attributes for a super-premium whiskey as well."
Heaven's Door will have a limited release of a "Bootleg Series", "… housed in ceramic bottles decorated with his oil and watercolour paintings…" sometime in 2019. This 2019 release is also apparently to be in tandem with the opening of an Angel's Envy Nashville distillery.
"We both wanted to create a collection of American whiskeys that, in their own way, tell a story," says Dylan himself.
"I've been travelling for decades, and I've been able to try some of the best spirits that the world of whiskey has to offer. This is great whiskey."
If it's good enough for Dylan, it's good enough for us.