James Squire is known for producing some of Australia's favourite ales but their latest creation may be their most ambitious yet. Teaming up with the Queen Victoria Museum & Art Gallery alongside the Australian Wine Research Institute, James Squire has made a new brew from the yeast of a 220-year-old beer found at the bottom of the Tasman Sea.
The story goes that in 1776 the Sydney Cove set sail from Calcutta, India loaded with a cargo including 31,500 litres of alcohol. Headed for Sydney, the ship sank near Preservation Island in the east of Bass Strait, losing its entire shipment. 200 years later divers discovered the untouched ship, including sealed glass bottles of alcohol. The cool ocean temperatures and solid seals on the bottles meant they were still in good nick, making them the world's oldest bottled alcohol on record.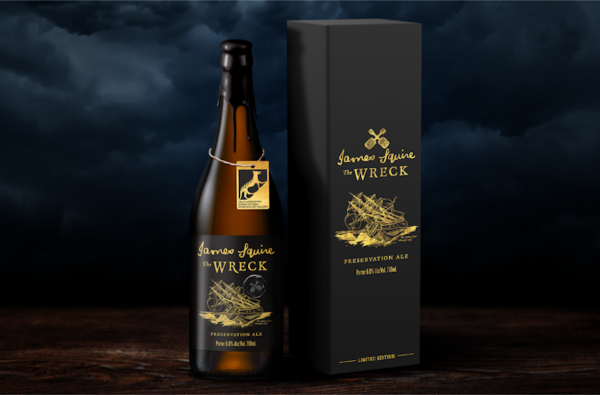 After sitting in Launceston's Queen Victoria Museum & Art Gallery for a number of decades, museum conservator and chemist David Thurrowgood decided to see if he could create a new brew from the ancient beer. Although it wasn't easy, Thurrowgood, along with brewers from James Squire managed to extract the yeast and conjured up a brand new 750ml froth, the Wreck Preservation Ale. Named after the area where the ship sank, it's described by James Squire as a "smooth porter-style brew that's dark, malty, spicy and stormy." Tasty.
---
---
If you fancy taking a sip from the world's oldest craft beer you better have some spare change lying around. Only 2,500 bottles of this limited edition ale were produced for sale at Dan Murphy's but have since sold out. The only way to grab one is via eBay where beer enthusiasts are flogging them off for up to $1,000 per bottle!