Welcome back to another instalment of Liquid Intel: our monthly shortlist of bars, bottles and best-in-class cocktail recipes, handpicked for the BH readership by resident drinks evangelist (Randy Lai). From classic Bordeaux-style blends from the heart of the Yarra to a tropical espresso martini recipe supplied by one of Australia's most highly decorated bartenders, here's what we've been drinking this June.
Out On The Town: The Bar At InterContinental Double Bay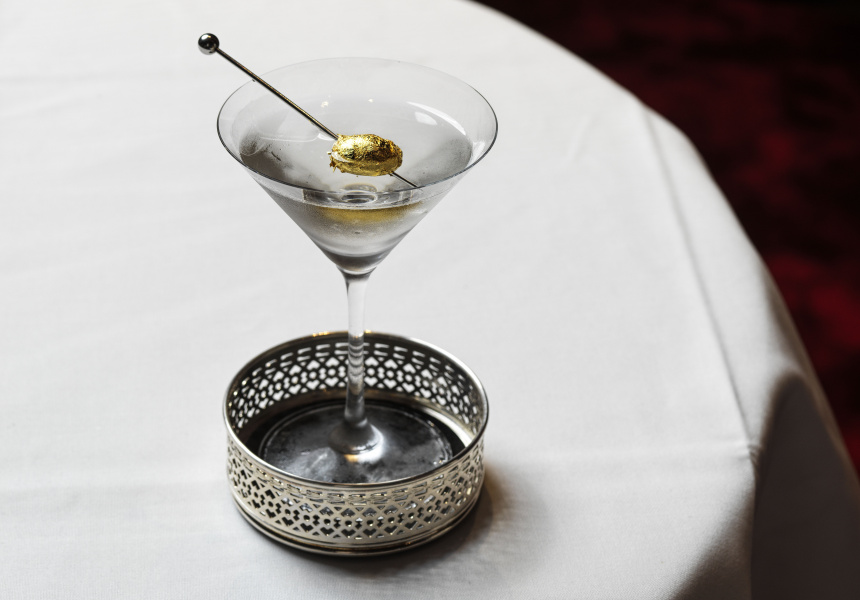 Recently, a colleague who I had lunch with bemoaned her experience of a rather popular venue in the CBD — which will of course remain nameless — as being "arm's length." To paraphrase, this was the kind of place that, in spite of strong on-paper fundamentals, never could quite get out of its own way and let diners love it: a sensation I came to grips with last weekend at 'The Bar' — InterContinental Double Bay's languid new foray into the world of premium hotel-based cocktail destinations.
Clearly intended to wrest Sydney's well-shod masses away from the likes of Dean & Nancy and The Gidley, The Bar at InterContinental reaches back into the eponymous hotel's own history (drinkers of a certain age will remember when it was The Ritz-Carlton) to craft an experience that's part-piano lounge, part-supper club — all injected with a heady dose of period atmospherics. Taken on their own, each of its constituent parts is suitably impressive: food & beverage programs have been designed in consultation with Maurice Terzini (of Re- and Icebergs fame); the reno — all velour drapes and portraits of 80s pop idols — was orchestrated by design firm Alfred; whilst a band-in-residence, helmed by pianist Scot Finnie, fills the space with thrice-weekly nocturnal grooves.
---
---
The sheer quality of those aforementioned elements should make The Bar a slam-dunk, but execution — at least in these early days since reopening — falls a touch short of expectation. Terzini has billed this latest project as "a bar [that's] about the drinker, not the bartender" but there's trepidation in the service that feels more standoffish than it does deferential. That isn't necessarily a fatal flaw: assuming the venue's debonair staff can sharpen the ordering experience (think speed and attention to detail), there's every chance The Bar can conjure the eclectic cast of regulars that puts one in mind of Dukes, Bemelmans and The Connaught. Until then, to minimise wait times, I'd suggest ordering the house's signature 'Star Man' Martinis — spruced with gold leaf olive and house-made bitters — by the fistful.
---
RELATED: Liquid Intel: Sydney's Clocktower Bar, 'Baby' Barolo, & A Cracking Make-Ahead Martini Recipe
Nice Work If You Can Get It: Mount Mary 'Triolet' 2017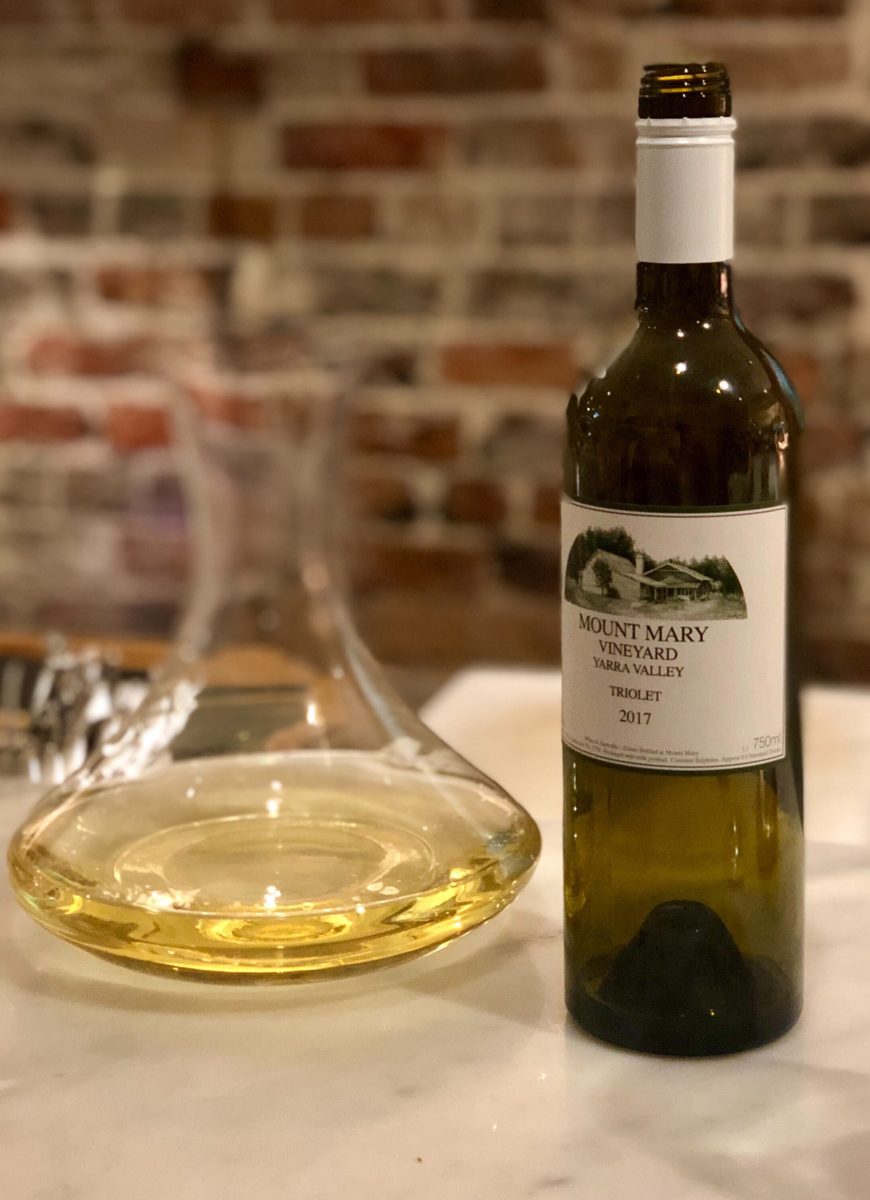 Among that very special collective of weirdos known as "wine people," there's an oft-told joke about how the best place to enjoy a bottle of plonk is in the comfort of your own home. After all, the mark-ups in restaurants, particularly on imported producers, are allegedly extortionate (heaven forbid F&B operators who actually try to turn a buck) and there's always the risk that an ineffectual waiter will wind up pouring your Grand Vin De Bordeaux into glassware designed for Burgundy.
Obvious sarcasm aside, there are good reasons for paying premiums on wine in exchange for the privilege of enjoying it in a restaurant environment. For starters — and without wishing to belabour the obvious — F&B operators, as a rule of thumb, have superior powers of acquisition to the consumer. That means cellars with more thematic complexity; interesting bottlings crafted with the input of somms; and, as is the case with my present recommendation, stock that's simply hard to get at retail.
And so it was, over platefuls of moreish yellowfin salami, that I finally managed to sample a few glasses of Triolet: that other emblematic Bordeaux-style blend from Mount Mary, unequivocally still one of the great family-run Aussie producers. In the style of white wine crafted in the Bordeaux sub-region of Graves, Triolet is a blend of mostly Sauvignon Blanc, fortified with Semillon and Muscadelle, that Mount Mary has been producing for over 30 years.
Snatched up across the board whenever a new vintage hits shelves, Triolet showcases much the same evolutive depth and aromatic complexity you would expect of the white Bordeaux from which it gleans inspiration. That is especially true of the 2017 release: a super-focused effort benefiting from the vintage's optimal rainfall and mild growing conditions. Having benefited from several years of bottle-age, the style's tingling acidity and yellow citrus overtones have now begun to give way to other dimensions. Being fully barrel-fermented, the wine's mid-palette has developed a vanillin, almost custardy, note: an exciting contrast to those initial sips that remain heavy on guava, apple and the rinds of a particularly waxy lemon.
---
This At Home: Martin Hudak's Espresso "Martiki", Maybe Sammy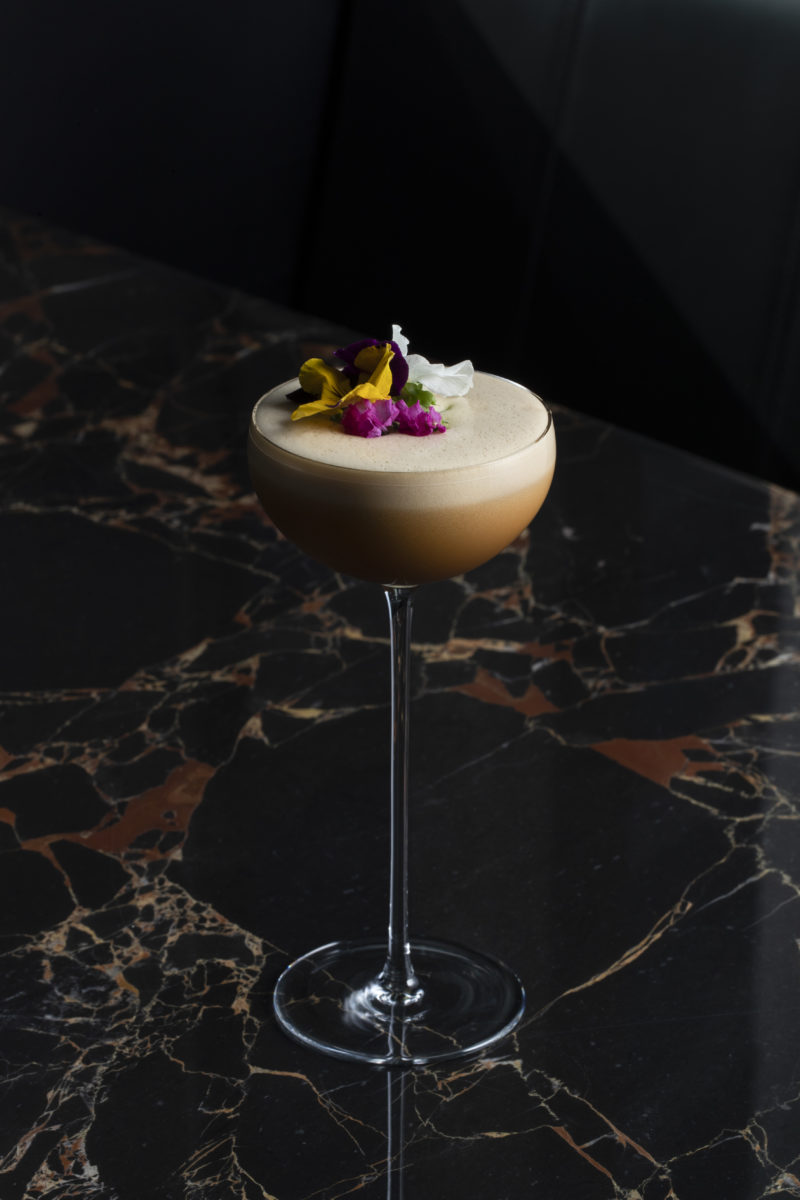 With his exuberant facial hair and a seemingly bottomless assortment of wide-brimmed hats, Martin Hudak cuts a memorable figure across the international bartending community. Fortunately, for those of us playing at home, that larger-than-life persona is underwritten by some seriously hands-on credentials. After four years at The Savoy Hotel's much-vaunted American Bar, Hudak upped sticks and resettled in Sydney — where he now oversees multiple critically acclaimed establishments.
---
---
In the public domain, Hudak is best known for his slick, mess-jacketed antics at Maybe Sammy (#22 on the World's 50 Best Bars list). His true, long-standing obsession however turns out to be coffee: specifically wherever it enjoys the most crossover with cocktails and mixological culture. That curiosity about the space shared between these beverages played a role in Hudak's decision to set up shop in Australia: a nation where popular appetites for the Espresso Martini rival those of the entire Eurozone.
Hudak himself is a huge appreciator of Dick Bradsell's original recipe (1983) but, being cognisant of the "rich flora and fauna of Australia." wanted something expressing a relaxed sensation of coastal living. That idea eventually took on some Tiki inflections — per Hudak, a genre of cocktails that's "very well-known, with roots going back a hundred years" — before maturing into the Espresso "Martiki": an original formulation that combines the best of modern classics with tropic drinking culture.
"I start by swapping the traditional base spirit of vodka for dark rum and substitute sugar with almond syrup," says Hudak.
"As a bonus, the addition of fresh pineapple juice gives the finished cocktail a fluffier, altogether tropical feel — easy to replicate at home and easier still to drink."
Method: Combine all ingredients and shake over ice. Strain into a coupe glass, preferably chilled. To finish, garnish with fresh flowers.
Plantation Pineapple Rum, 40ml
Mr Black Coffee Liqueur, 20ml
Fresh Pineapple Juice, 30ml
Espresso, 30ml
Orgeat syrup, 15ml