The private members' clubs of London have been famed and envied across the world for centuries. High society from New York to Hong Kong used to traipse across the planet to experience the exclusivity of Whites, Boodles and the Garrick. Today we enter into a new era, where women are welcome but suits are not. Rooftop pools, enormous gyms and gourmet cuisine have replaced the dusty smoke-filled rooms of yesteryear. Here we have our top picks for the newest and coolest Members Clubs that are taking over the British capital.
Walking into the lobby of this hugely popular addition to the London members' scene, it's hard to know whether you've stumbled into Gringotts Bank or onto the set of Mad Men. Green verdite pillars dominate the lobby, which is bordered by an array of open restaurants and bars welcoming you in. It's easy to see what the founder of the Soho House empire, Nick Jones, saw in this impressive structure. This extraordinary development, that took half a decade to complete, is a 252 bedroom hotel that hosts nine restaurants and sixteen bars (soon to be seventeen).
Delving downstairs away from the 'public' area of The Ned you are taken into the unique selling point of The Ned – The Vault. This exclusive bar area is set within an old bank vault with more than 3000 original deposit boxes, nine of which are rumoured to be still in use by the original board members' of the club.
---
---
With a fully equipped gym and a swimming pool in the old bullion vault, a membership at The Ned guarantees to have a surreal luxury about it. The final membership area is the rooftop restaurant and bars. Here one can while away the hours sipping a cocktail by the pool, admiring a terrific view of the London skyline.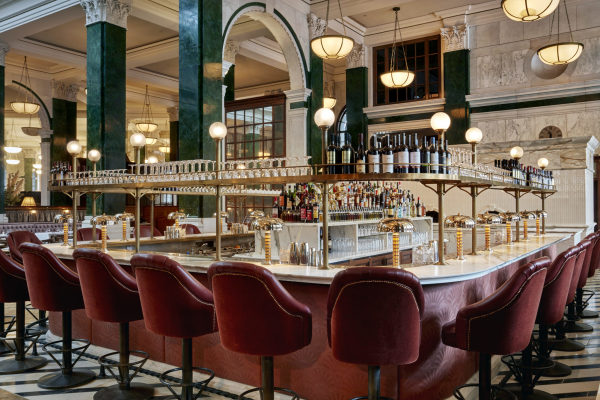 To be perfectly honest, I expected a judgy sort of cynicism from this Shoreditch-based members' club which usually accompanies establishments in this part of town. However, it was quickly clear that I needn't have braced for impact. This new addition to the city's members' club scene is not only bereft of pretence, but it prides itself on a real sense of community and comfort which you wouldn't usually expect from a Shoreditch institution.
Boasting three restaurants over six stories, a spa, gym, screening room and a rooftop pool, The Curtain Club ticks all of the boxes you would want for a hideaway in the heart of the city. All for a modest £1000 per annum. The catch is that the membership is at a comfortable 1700 at the moment and they are not looking to expand too rapidly in the near future. But, what this means is that you really feel like part of a community. While they have a focus on creative professions, I am told it is more about a 'creative vibe' rather than where you work.
If you are lucky enough to fit this description, you will play host to artists such as Chance the Rapper, Erykah Badu and Mark Ronson in the famous LP nightclub downstairs. If your scene is more rooftop cocktails by the pool, then the Curtain Club is also the place for you. From Mediterranean salads on the LIDO rooftop to an entire fried chicken at the Red Rooster (of which the Harlem branch is Barack Obama's favourite), the Curtain Club is a place fit for all.
A laid-back establishment with a whiff of Melbourne about it, a real triumph.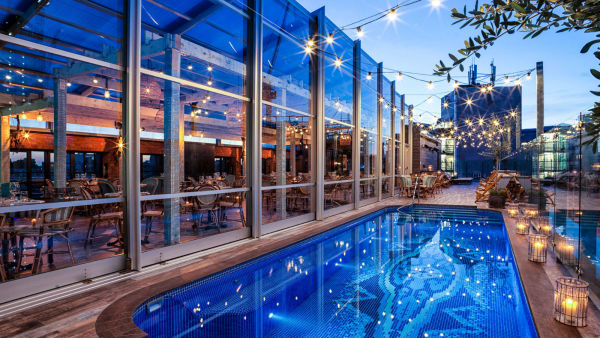 Nick Jones's latest addition to the Soho House Group opened its doors in April of this year to an incredible reception. The new venture is situated in the highly sought after television centre at White City. With far-reaching views and wide open spaces, this building served as the perfect mould for their new digs.
The endless floors of restaurants and bars are unmistakably of the Soho House variety, but perhaps with less of the precision and attention to detail as their brothers in Shoreditch and Greek Street. Less arty – more shiny – is the takeaway impression from this colossal new enterprise. It is fully decked out with a stunning rooftop terrace and pool, and by far the best kitted out gym of any of their houses. Nonetheless, it does feel as though with every addition to Jones's empire they begin to lose their uniqueness and charm. Like any great chain, great success often accompanies a decline in quality.
---
---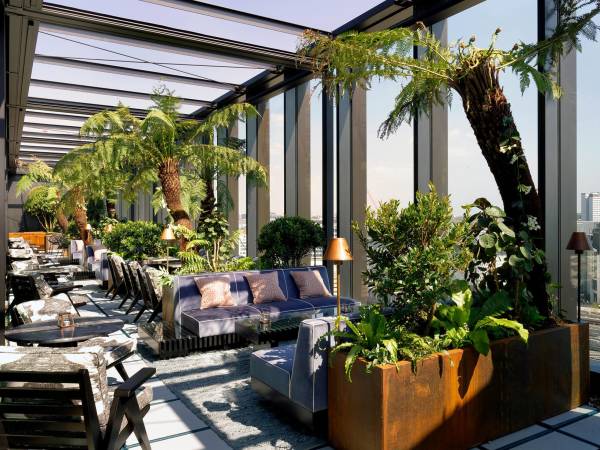 This comfortable and welcoming members' club tucked away in South Kensington is a small, but a well-equipped addition to the London members' club catalogue. With one of the best bathhouses in London, accompanied by its very own Tea Library, this club is the height of comfortable luxury. The attention to detail is truly remarkable, with precision and class at every corner of this almost maze-like building. There's an unpretentious vibe with a feeling of inclusivity about it. Definitely a place to consider for the un-assuming west-Londoner who isn't too bothered about being spotted.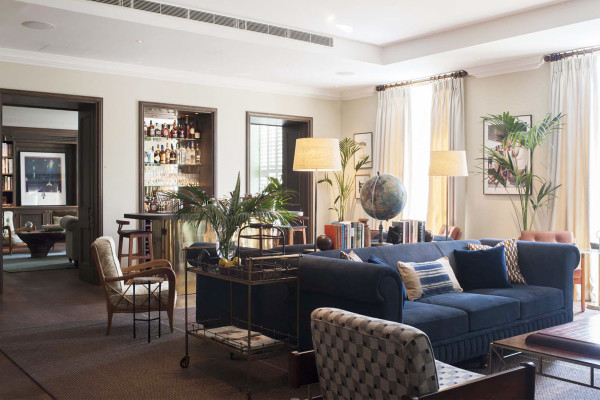 Words by Ted Christie-Miller