Alright bosses, it's that time of the year again; Father's Day (a.k.a. the perfect time to treat the old man and wrangle favourite child status away from your younger sister), is coming up on Sunday.
While golf balls and socks might've sufficed in previous years, 2020 is far from a regular year, so why not mix it up with a real conversation starter and make it a priority to enjoy some one on one time with the old boy over the most versatile bourbon on the planet.
Ever since it was first bottled in 1958, Maker's Mark Kentucky Bourbon Whisky, has been hitting the sweet spot of whisky drinker's lips far and wide. Now you may notice that while almost every other bourbon takes the 'whiskey' naming convention – Maker's is a 'whisky' – due to its Scottish style distillation process – so if Dad is a scotch drinker looking for something new, look no further.
---
---
"Maker's label and iconic wax dipped neck were both conceptualised by founder T. William Samuels' wife Marge."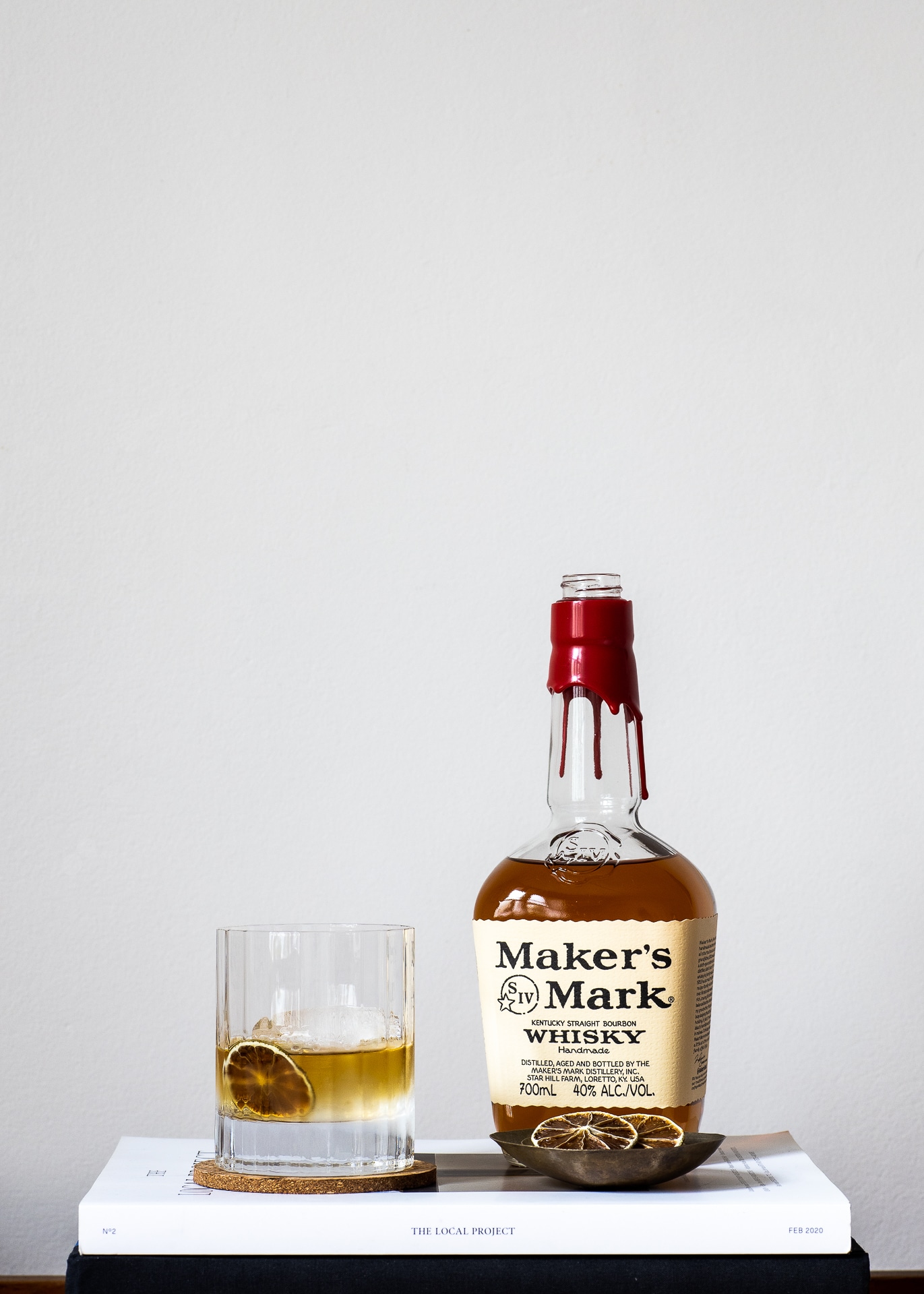 Whether he takes it neat, on the rocks or stirred into an old fashioned, Maker's Mark excels in each and every format, making it the perfect companion to toast this Father's Day. Here's why we recommend it.
Delicious by itself
One of the reasons Maker's Mark is considered to be such a bombproof allrounder is its ability to be sipped on its own. Unlike many of its bourbon and scotch counterparts in the same price bracket, the smooth flavour profile of butterscotch, vanilla and spice sings on its lonesome, even more so with a dash of water or diluting slowly over ice.
The perfect foundation for cocktails
If the old man prefers his bourbon accompanied by blood orange bitters or shaken with lemon juice and egg white, Maker's Mark presents as the perfect foundation. The red winter wheat imparts a soft, rich sweetness that blends seamlessly with classic components like Vermouth, Campari and citrus or fresh flavours like mint, pineapple or ginger ale.
Affordable & aesthetically pleasing
Despite being one of the biggest and universally loved players in bourbon, Marge Samuels' iconic red wax seal is still as recognisable, likeable and rewarding as it was more than 60 years ago. Not only that, it's quite possibly the best value brown spirit on the market, making it an essential part of the liquor cabinet.
Maker's Mark can be found at liquor stores across Australia.