Yes – it happened again. Sotheby's has managed to auction yet another record breaking bottle, as the most expensive Japanese whisky ever is sold for US$435,273 to an undisclosed private collector from Asia.
The Karuizawa 52 Year Old Cask #5627 Zodiac Rat 1960 originates from the defunct Karuizawa distillery, with this particular bottle being the oldest ever released – and only 1/41 ever produced in history. Karuizawa distillery ceased production in 2000 and officially closed up shop in 2011.
If the take-home price doesn't astound you, what you're about to find out just might. The Karuizawa 52 Year Old Cask was always expected to fetch a pretty penny, but the initial estimate hovered around just US$260,000.
---
---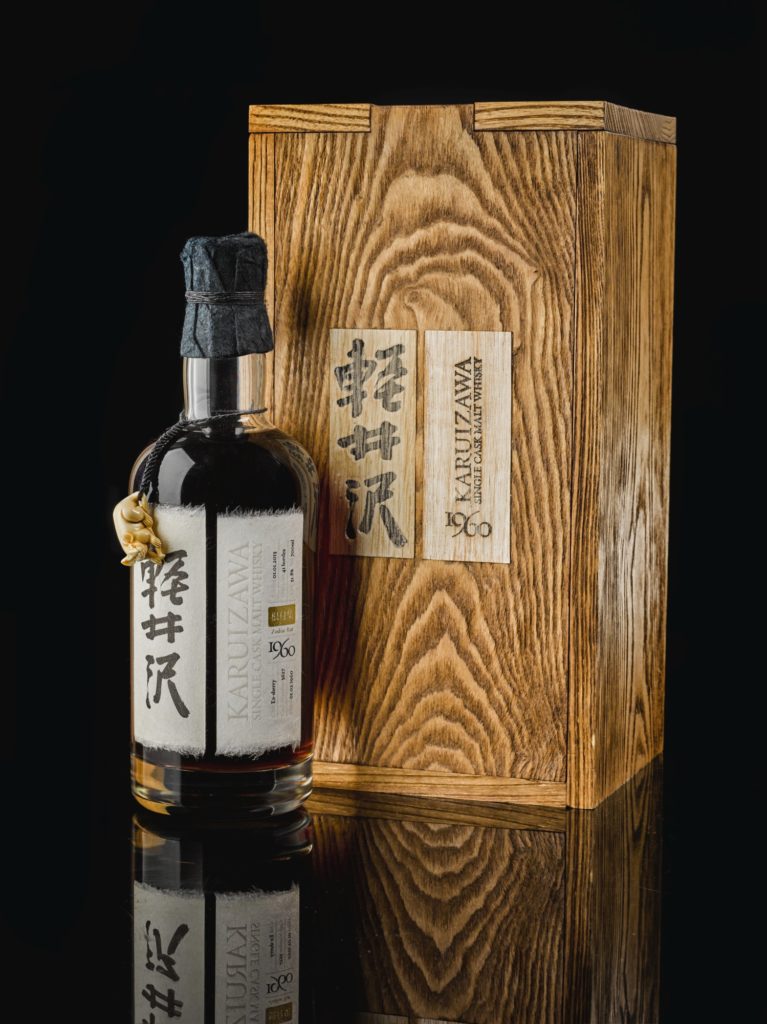 Given the price it actually fetched, this represents an incredible +67.41% markup from what we can all agree was already an eyebrow-raising price tag.
The newly-crowned most expensive Japanese whisky ever sold was part of the Finest & Rarest Wines and Spirits Auction in London. Wine and Scotch reportedly performed well, with two cases of Chevel Blanc 1947 being bought for a touch under US$600,000, and The Macallan in Lalique Six Pillars Collection for US$507,819.
The sales generated a total of US$4.4 million with "… a substantial proportion of lots…" being snatched up for above their initial estimates. Rather curious considering the current economic conditions the world is experiencing.
The moral of the story here? Turns out grog really is recession proof.