Under any other circumstances, claiming to produce the world's best espresso martini in the form of a ready-made/summer-ready offering would be openly contested, if not heavily critiqued at the very least. But after three years of extensive research and development, the Mr Black Espresso Martini is in a safe position to make such a statement thanks to its "fun-sized" 200ml can. And just in time for the vaccinated picnic season… for certain parts of Australia's east coast, that is.

Unwilling to settle for anything less than exceptional, the Mr Black team experimented with 156 different recipes, two different production methods, and three distinct canning technologies to create the glorious caffeinated bullets you see before you today. Crafted by Mr Black's expert roasters and distillers on the NSW Central Coast, the final blend is comprised of:
Top-grade Arabica coffee (specialty-grade medium, light roasts from Colombia & Ethiopia)
Pure Aussie vodka
Plenty of Mr Black Coffee Liqueur
All charged with nitrogen
With a good shake and steady pour, it'll feel near-identical to what you'd encounter on a regular night out (right down to the smooth, foamy head).
RELATED: Fireball Whisky Unleashes 5-Litre Keg To Delete Your Dignity
---
---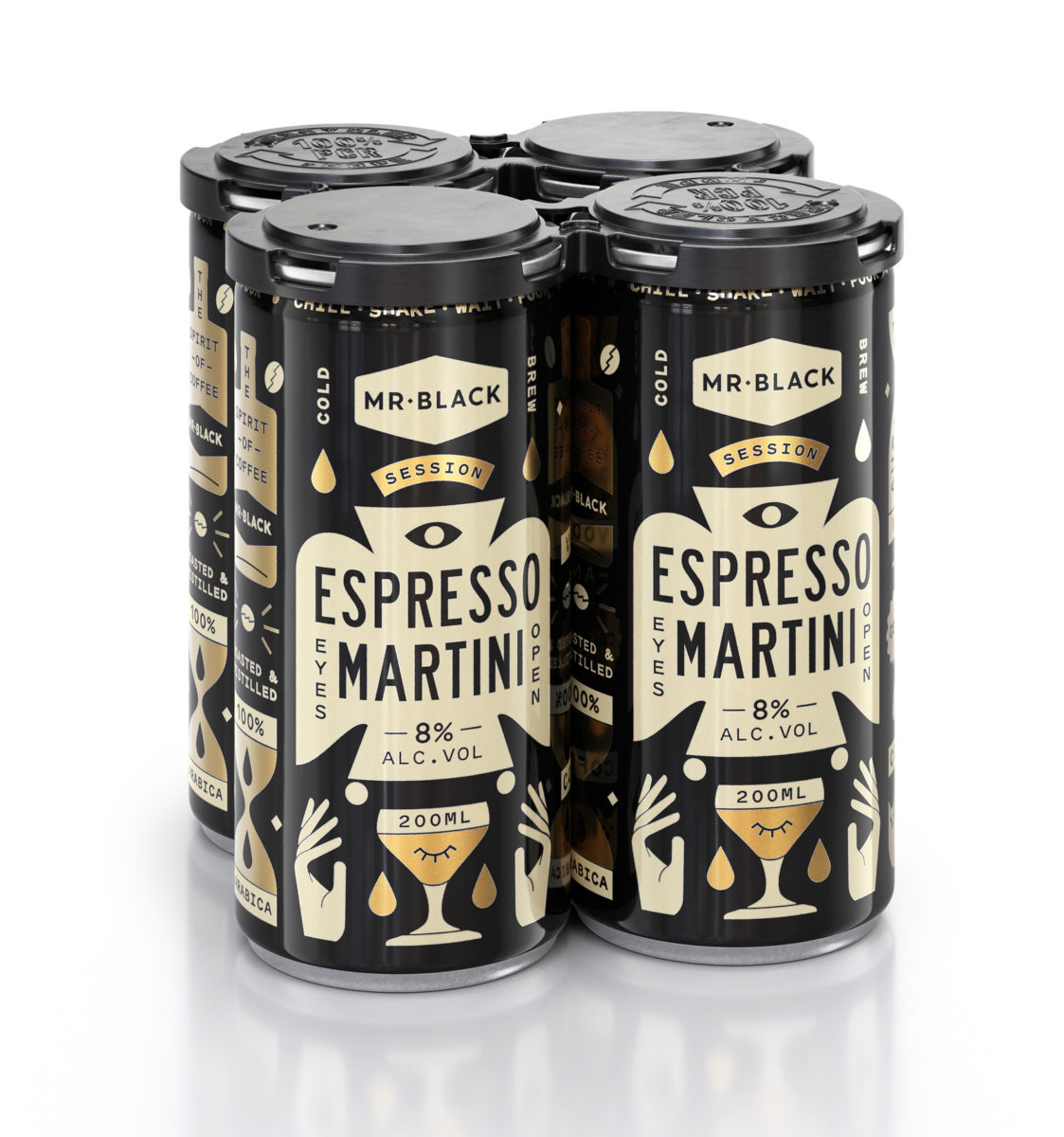 "Over the last eight years, we've earned our reputation as one of the top producers of coffee liqueur in the world," says Tom Baker, Founder of Mr Black.
"Whatever came after Mr Black had to live up to that. This isn't your normal cocktail in a can. The Mr Black Espresso Martini is jammed full of delicious specialty grade coffees, vodka, and Mr Black – just like you'd find in a top cocktail bar."
"Big coffee flavour, yet seriously sessionable. We've turned the flavour and texture all the way up… you know you're drinking an Espresso Martini that's for sure."
"People are so often let down by canned analogues of beloved cocktails. I can't tell you how many times we've tried things – can or bottle – that have "coffee" or "cold brew" writ large on the label, but they taste anything but. The Mr Black Espresso Martini is the antidote to that experience. Big coffee vibes in a can."
Summer sessions sorted.
Mr Black Espresso Martini in a can will hit shelves around the nation starting from October 1st. A four-pack will set you back $34.99 (8% ABV).