There are very few things in this life that come close to the pleasures involved with premium champagne and well-smoked meats. Put the two together, throw in a harbour-side view and, well… "unbeatable" is a pretty strong word, but lets just say it should almost be illegal to have that much fun in public– which is exactly why NOLA Smokehouse & Bar's collaboration with Taittinger Champagne is a must-try dining experience.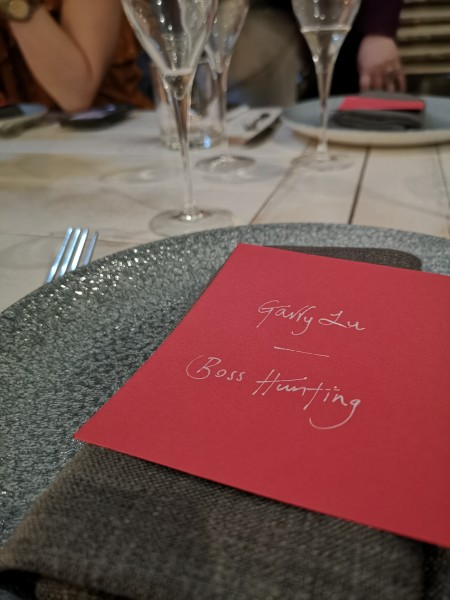 We had the honour of being invited to this event of all dining events and punches were not pulled. It was made abundantly clear from the start that this wasn't your typical degustation which gave you a moderate sample here and there. This was an unrelenting full-course feast that killed you with both quality and generosity. An almost impossible crossroads where class met comfort. Let me set the scene…
To start…
As the proverbial curtains were drawn, we were presented with Victoire's baguette rustique served with whipped chicken and maple butter. And yes, it's as satisfying as it sounds, if not more so. This was promptly followed up with Cajun fried shrimp that existed in a paradox of being simultaneously crispy while practically melting your the mouth, a fresh platter of Sydney rock oysters (mignonette), and to end in a flourish, smoked ocean trout with beetroot jam and horseradish creme fraiche. A selection of house-pickled vegetable were also provided to cleanse palates. In terms of drink pairing, this was the one course exempt from a champagne. Instead, patrons enjoyed a Ward 8 cocktail, which comprises of rye whiskey, orange, lemon, and pomegranate.
---
---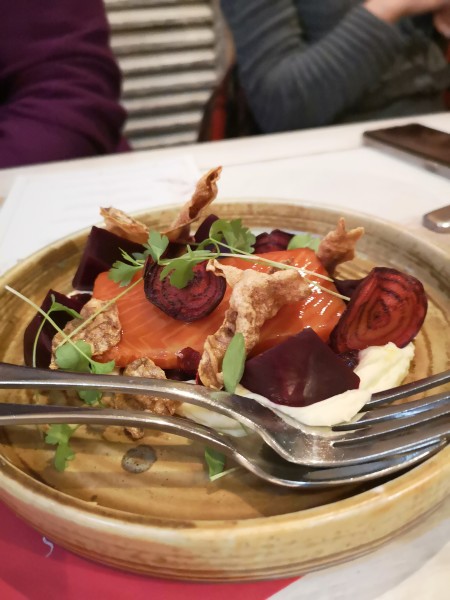 (Note: one can easily see how the Ward 8 may be dangerous in excess given how easily it went down without a fight.)
Leading to…
If you thought round one came out of the gates/curtains swinging, wait until you hear about the mains. You know you're well and truly in for it when the mains are divided into three distinct phases–
Phase one: Bourbon glazed BBQ pork ribs along with fried Brussels sprouts, cottage cheese, hazelnuts, and pomegranate (suppress the urge to lick your own fingers in company). This was accompanied by a NV Champagne Taittinger Les Folies de la Marquetterie.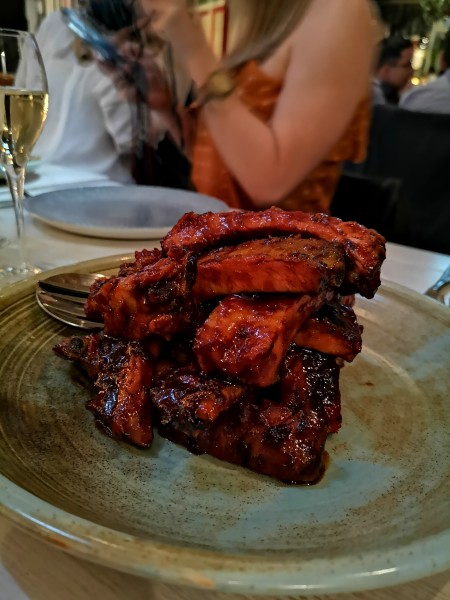 Phase two: House-made Lexington-style BBQ beef and pork sausages along with fire blackened carrots on smoked yoghurt and sesame (it's as intense as it sounds). All accompanied by a NV Champagne Taittinger Prestige Rose.
Phase three: Rangers Valley Black Onyx brisket in Boise Boudran relish (you won't believe how tender this particular cut of meat is on your fork, but I assure you, this is really happening). And of course, fries with chilli and eschalot salt (yes, even the fries go hard). We had the esteemed opportunity to sample an extremely limited 2009 Champagne Taittinger Millesime. Extremely limited as in one of the few bottles left in this world.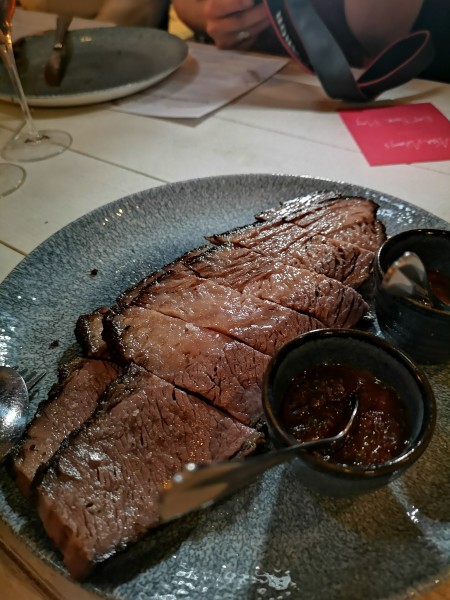 And to finish…
When we first scanned over the menu, we noticed that s'mores were the designated sweet treat to cap off the night. And what ran through our minds wasn't so much scepticism as much as it was wild curiosity.
How was this going to be executed?
---
---
Could it be done?
Where is this going?
When plates hit tables, and before anyone had even thought about sinking a fork into the delicate creation, it was immediately certain that they had indeed pulled it off.
Behold: NOLA's interpretation of a s'more, complete with passionfruit marshmallow, chocolate mousse, and campfire ice-cream. The paired beverage? A delightful NV Champagne Taittinger Nocturne.
By the end of this ordeal, I guarantee you will be beaten into submission in the best possible way. Delicious cruelty, if you will. What else would one expect from a curated menu designed to match Taittinger Champagne's striking "… complexity, intensity, and power…"? But on that same merit, I also guarantee you'll be crawling back for more.
Suffice it to say, the night as we experienced it was a resounding mission accomplished.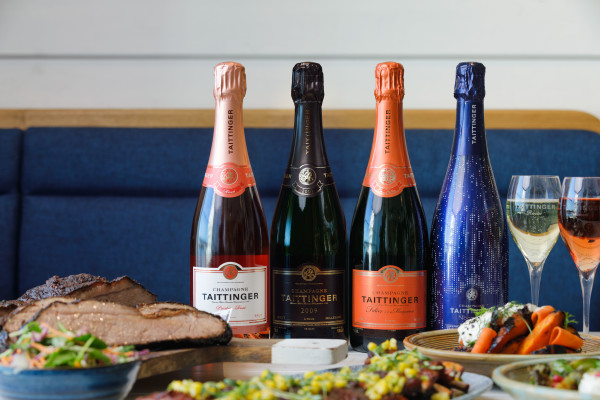 NOLA Smokehouse & Bar, Barangaroo will be hosting a long-lunch with this very same menu on September 15th. Tickets will be $120 per person, which includes all five courses, four premium champagnes, and cocktail. Best hurry, as this a limited one-off event. Find out more here.