UPDATE: These bad boys are coming to Australia
We've just been called out. Not since the Cold War has geopolitical relations been this tense between another country and the US. Only this time, they've pushed the nuclear button.
Just when we let our guards down, the Yanks have decided to dog shot us on the back of our heads by having Pabst Blue Ribbon release ungodly 99-packs of beer. And just to add insult to injury, it isn't even available here.
---
---
This can only be interpreted as an act of war. Our status as top piss mongers on the international stage will not be taken away from us so easily. And nor will this hostile agitation be taken. Which is why I, for one, will not sit by idly.
RELATED: The 108 Funniest Ways To Call A Beer A Beer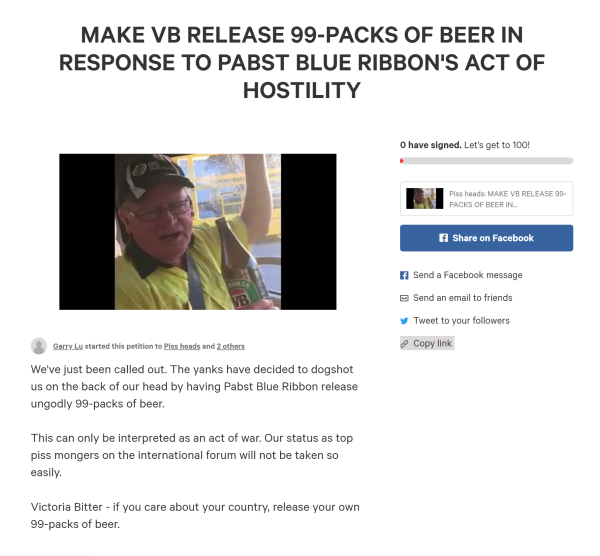 I've started a petition which you can visit here. Hit the link and join the movement if you have any sense of national pride.
Victoria Bitter – Release your own 99-packs of beer… it's what the people want.