While the hospitality industry continues to examine ways to incorporate more sustainable practices into every facet of the industry, new venue Re bar in Sydney has taken the idea more than a few steps forward.
Opened by the prolific Matt Whiley, best known for London bar Scout, and Iceberg's Maurice Terzini, the bar – literally just named 'Re,' for a number of reasons explained below – is being described as a "regenerative drinking experience" sharply focused on zero waste in every respect of the typical bar experience.
How deep does this idea run? Well, the banquettes are a faux-leather made from pineapple-leaf fibre; features such as the staircase and the bar are made from recycled plastic bags and milk bottles; both the elegant light fittings and wine coolers are made from mycelium; drinks are designed around surplus produce that has been salvaged from local markets.
---
---
It's clear the Re bar was built not only to offer Sydney one of the world's most unique and innovative bar concepts, but start a serious, productive conversation around wastage, sustainability, and environmental responsibility.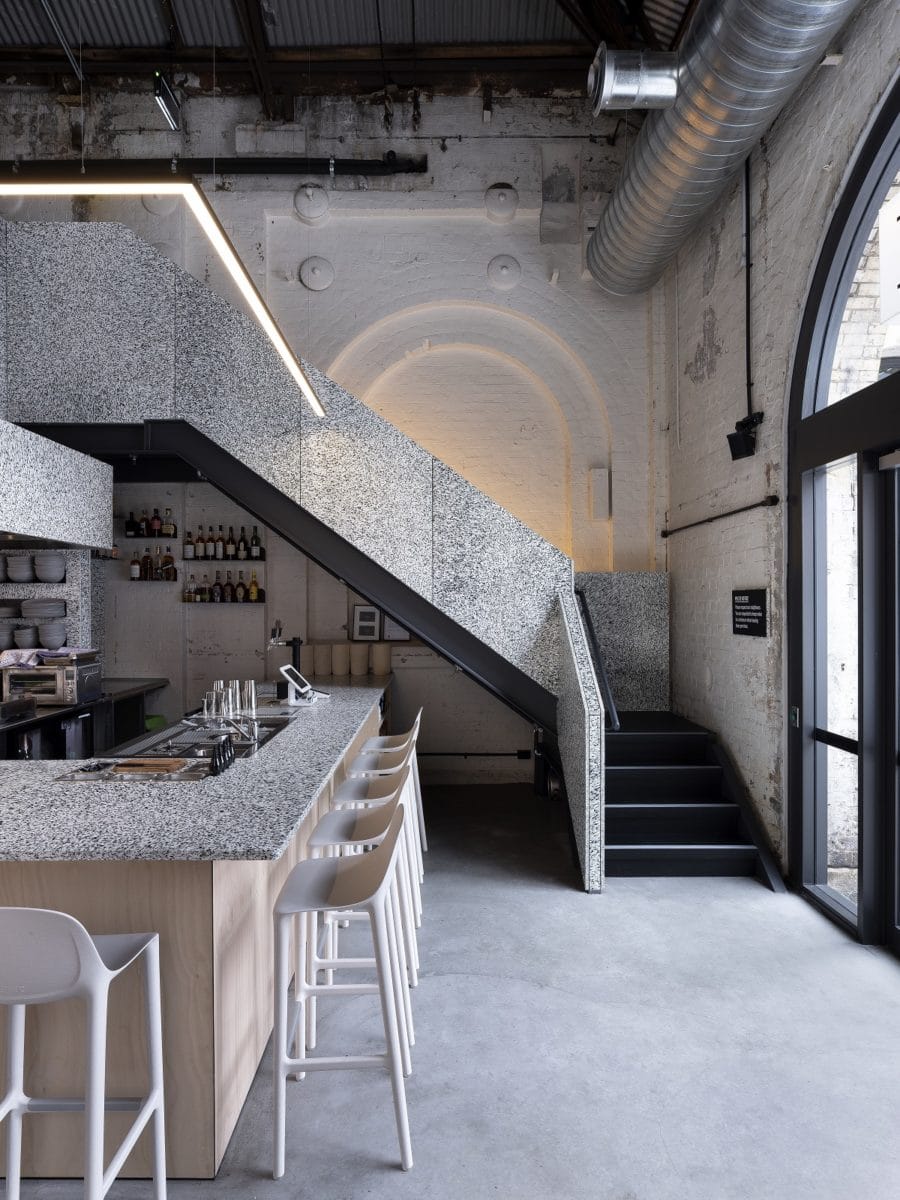 If it sounds like the Re bar would be rife with issues, that's traditionalism getting in the way of progress.
Both Whiley and Terzini have proven themselves exceptionally reliable when it comes to pioneering drinking and dining concepts, and with Re it seems like both have reached the absolute height of their creative prowess. Using a former locomotive workshop in South Eveleigh as the canvas, Re has been built from the ground up with the goal of making it one of the world's best bars. Certainly the most unique.
Anyone who has been to Scout in London, or the now-closed extension that sat on top of the Dolphin Hotel, would already recognise Whiley's commitment to rethinking the idea of a bar through the lens of sustainability. Re is that ethos magnified 100x, pushing the limits and rethinking everything – the materials, glassware (all drinks are served in reclaimed Maison Balzac glasses), ingredients, garnishes, and even what goes into the bin.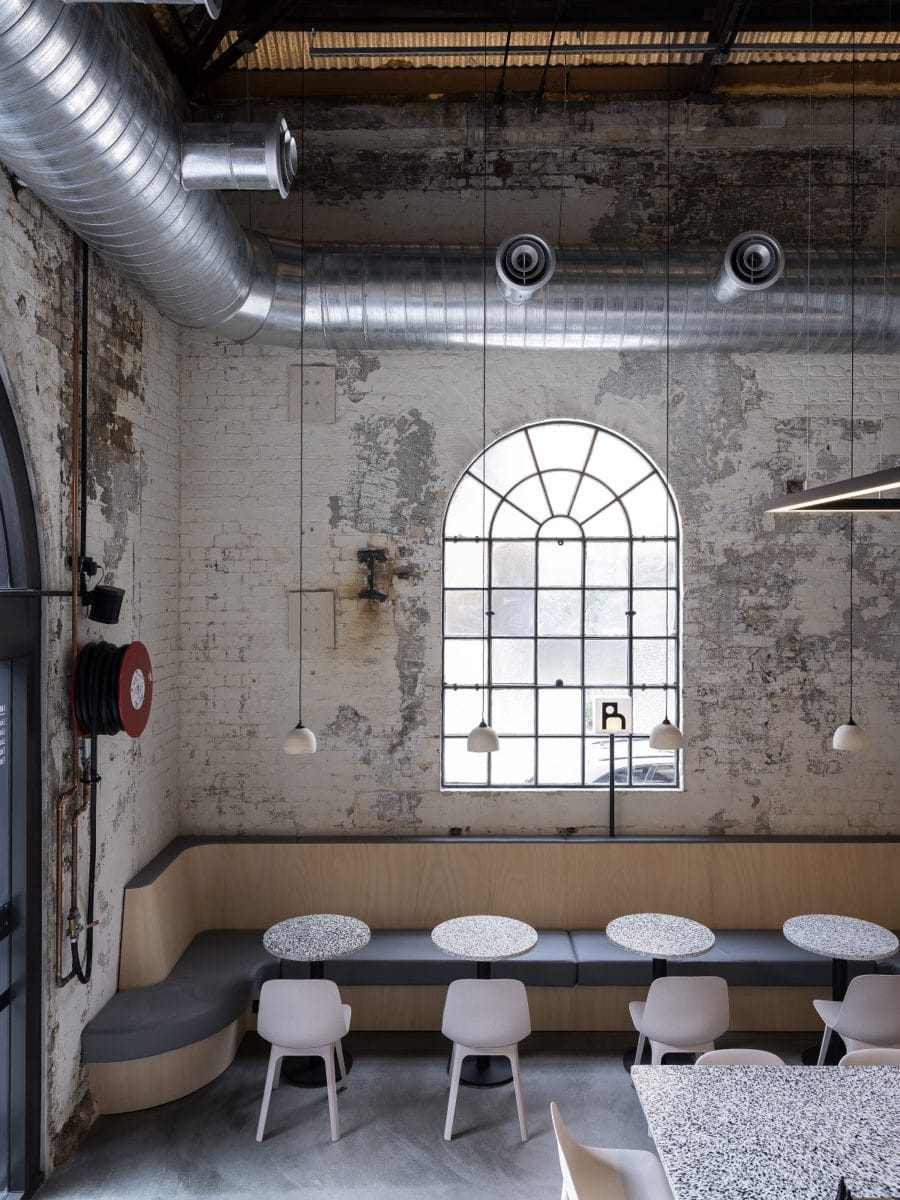 On the menu are options like a martini with white truffle and olive leaf, a full spritz selection with the signature using rescued plums and peaches, and a margarita infused with rockmelon. The most exciting, at least for me, is a peanut butter and burnt butter old fashioned, where the syrup has been made from the base of banana skins.
These cocktails are being built by some of Sydney's best bartenders as well, including Evan Stroeve of Bulletin Place, Jake Downe from This Must Be The Place, and Ho Song from Cantina OK! and PS40.
Wine lovers get a lick in with a list of Champagne and Italian sparkling alongside house rose, orange, and red wines by Latta Vino, served from 10-litre goon bags to further reduce wastage. The bar also has Yulli's on tap and Wildflower in the fridges.
---
---
Icebergs head chef Alex Pritchard has jumped on board to put together the food menu, which has a strong snack list of dishes like puffed beef tendons with togarashi and house pickles, and bug tamales with schmaltz.
You can find Re at 2 Locomotive Street, Eveleigh as part of the massive new Mirvac development near Redfern Station. The bar is open from Tuesday through Saturday, from 4pm.