The Royal Queensland Food & Wine Show (RQFWS) has made its judgement for 2021, crowning Sydney Brewer Pilsner Draught the best beer in all of Australia out of over 480 entrants from 71 breweries.
"Pilsner is a hoppy lager, so we look for elevated hop intensity balanced with the rest of the beer," explains Steve Henderson, Beer Awards judge and RQFWS Beer Advisory Group member.

"Since it's a light style of beer it's very difficult for the brewer to hide any faults and the team at Sydney Brewery has overcome this challenge."
In addition to the title of best beer in Australia – more officially known as the Grand Champion Beer – Sydney Brewery also secured the honour of Champion Small/Medium brewery and Champion Lager for the very same pilsner; as well as receiving a $5,000 Lion Bursay for their business to "make their award-winning beer even better."
---
---
RELATED: The World's Best Beers For 2020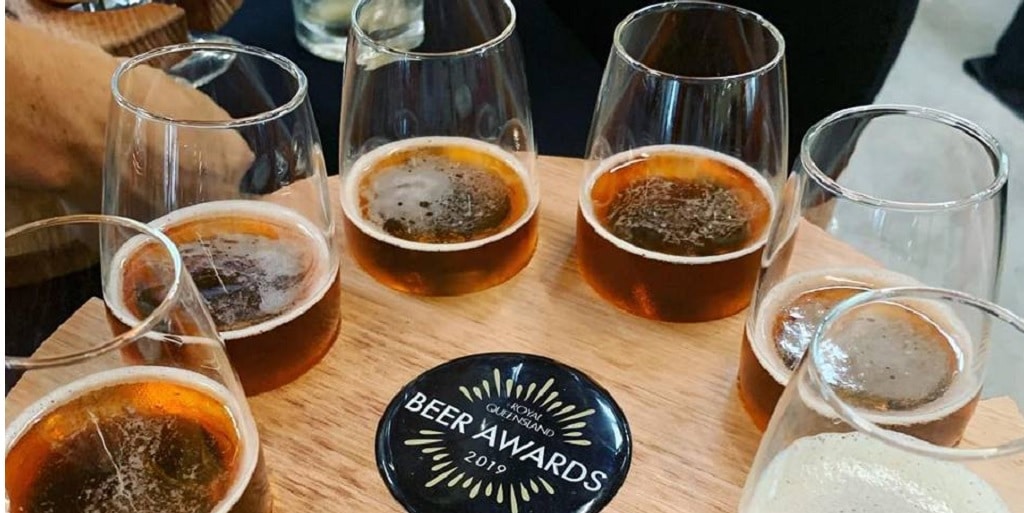 Check out the 2021 trophy winners below – and full results catalogue here.
RQFWS Beer Awards Trophy Winners 2021
GRAND CHAMPION BEER (Best Beer in Australia)
Sydney Brewery – Sydney Brewery Pilsner Draught
BEST QUEENSLAND BEER
Aether Brewing – Hop Skip Jump IPA Draught
BEST NEW QUEENSLAND CRAFT BREWER
Rowan Haling – Burleigh Brewing Co
CHAMPION BREWPUB
Moffat Beach Brewing Co
CHAMPION LARGE BREWERY
Black Hops Brewing
CHAMPION SMALL/MEDIUM BREWERY
Sydney Brewery
BEST NEW BREWERY
Stomping Ground Brewing Co
CHAMPION MIXED CULTURE BEER
Currumbin Valley Brewing – Table Beer Packaged
CHAMPION STRONG BEER
Aether Brewing – Hop Skip Jump IPA Draught
CHAMPION SESSION BEER
Moffat Beach Brewing Co – Moffs Summer Ale Draught
CHAMPION EUROPEAN-STYLE ALE
FICK Brewing Company – Brussels Ale Draught
CHAMPION INDIA PALE ALE
Black Hops Brewing – Code Red Packaged
CHAMPION LAGER
Sydney Brewery – Sydney Brewery Pilsner Draught
CHAMPION HYBRID BEER
Felons Brewing Co – Dark Side Bourbon Barrel Stout Packaged
CHAMPION PORTER-STOUT
All Inn Brewing Co – Writersblock Packaged
CHAMPION AMBER DARK-ALE
Gypsy Fox Brewing Company – Rougey Red Packaged
CHAMPION PALE ALE
Moffat Beach Brewing Co – Passenger Pale Ale Draught