After spending more than a year orbiting the Earth, a bottle of literally space aged Bordeaux is expected to sell for US$1 million (~AU$1.3 million) through a Christie's private sale. Specifically, that's a bottle of Pétrus 2000, which was one of a dozen bottles of Bordeaux launched into space in November 2019 before spending a year in orbit as a part of a series of agricultural science experiments.
The interstellar Bordeaux, along with the other bottles and hundreds of grapevine snippets, as well as some other gear and several mice, returned to earth in January earlier this year, touching down in the Gulf of Mexico onboard a SpaceX Dragon capsule. Most of the wine bottles, which were each nestled inside their own steel cylinder to prevent breakage, remained corked aboard the International Space Station where they spent their time orbiting the earth.
Join the Boss Hunting mailing list
Some of the bottles were opened at the end of February by Space Cargo Unlimited, the company behind the experiments. A crop of France's top connoisseurs were treated to a tasting, although most seem to have been saved for the next phase of the experiments – testing how space can alter the sendimentation and bubbles.
---
---
The wines which were tasted were noted for having remarkable differences in the colour, aroma, and taste components.
Of course, there's one bottle of Bordeaux, the Pétrus 2000, that remained unopened and somehow ended up in the hands of Christie's. The historic auction house is offering the wine for private sale, with all proceeds going towards funding future space missions.
RELATED: Dive To An Underwater Wine Cellar & Handpick Your Own Bottle In Croatia
Whoever is willing to fork out over $1 million for some space aged Bordeaux will get a bottle of regular Pétrus – henceforth known as terrestrial Pétrus – as well, so they can compare the two. Also included in the sale will be a corkscrew, decanter, and wine glasses which have been made from a meteorite. The bottle will come housed in a special custom-made trunk by Les Ateliers Victor, which was made in Paris and took over 900 hours to make, which includes the colourful solar system shell inspired by Jules Verne, as well as a secret vault.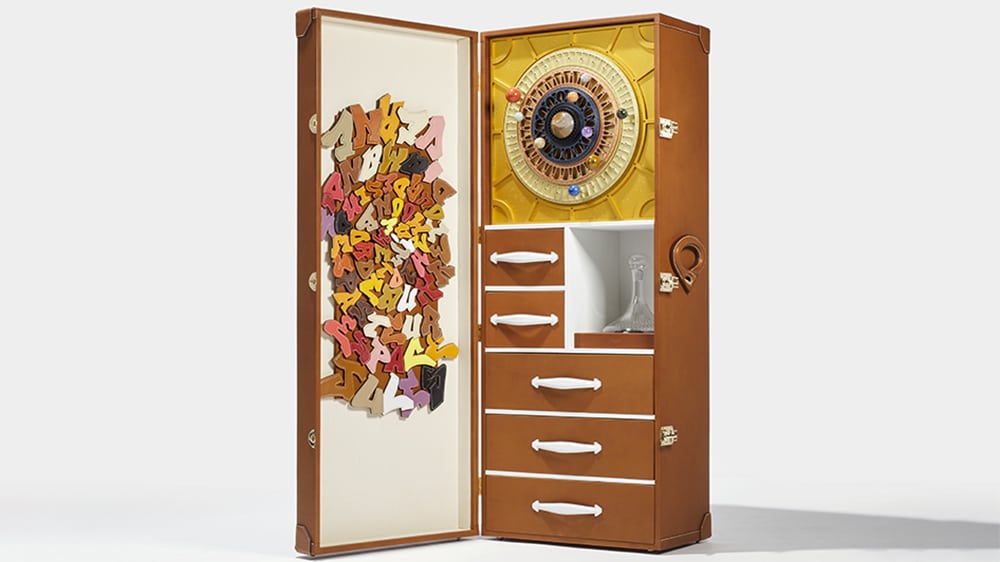 The space aged Bordeaux is made from merlot grapes and was matured in a very carefully monitored environment on the International Space Station. It spent a total of 400 days in space, and travelled around 186 million miles in zero gravity before returning to Earth on the SpaceDragon.
"This bottle of Pétrus 2000 marks a momentous step in the pursuit of developing and gaining a greater understanding of the maturation of wine," said Tim Triptree, who is the international director of Christie's wine and spirits department.
"Christie's is delighted to bring his first of its kind bottle of the market and to support Space Cargo Unlimited to continue their research into the future of agricultural practices."
---
---