Let's not beat around the bush here, sometimes nothing can beat a good rosé. If you're staying away from the oakiness of Chardonnay and a good Riesling ain't doing it for you, there are few choices as wise as picking out the best rosé wines (or since someone people don't like using the accent, best rose wines) you can find. For many, it's summer and spring all juiced up into a bottle, beating out your favourite white or red when it comes to those absolute pealers spent out in the Aussie sun.
Not all rosé is made equal though. There are very specific and studied ways of making rosé, so there's a lot of room for error and disappointment. As such, there are plenty of rosé wines out there that just aren't worth drinking. If you count yourself as the "not a fan of rosé" crew, it's likely you've come across these poor imitations and sadly been turned off this type of wine forever. That's just an issue you're going to have to get over – we'll help with this round-up of the best rose wines you can buy in Australia.
---
Hold Up, Isn't Rosé A Woman's Drink?
No, bro. If you're still stuck in the mind frame that pink wine is too effeminate for you, then you must not get out too much. Not that there is such a thing – or should be such a thing – as gendered wine, but rosé is very just a drink for everyone. It's simply just a different wine, typically with a lot of red fruit, citrus, and some slight spice on the nose and palate. Most rosé wines, especially those from France, will be invariably dry and, contrary to expectations, far from sweet. Although newer styles of rosé have been popping up with sweeter palates.
---
---
Frosé, on the other hand, is a dumb trend and shouldn't be consumed by anyone with even an ounce of self-respect.
---
What Is Rosé?
Rosé is a pink wine typically made from red wine grapes where the grape skins touch wine only for a very short time – usually just a few hours. There are a few methods used to produce rosé wine but the most popular and widely accepted has always been limited skin maceration, where the grapes are crushed and the juice is left in contact with the skins anywhere from 6 to 48 hours.
Generally, the longer the maceration, the darker the rosé will be, and the richer the palate. Wine lovers are always going to be split over the time it takes to make the perfect rosé.
It's most helpful to think of rosé as somewhat of the halfway point between white wines and red wines
Any grape that can be used to make red wines can be used to make rosé wine, and you'll often find that blends are always the most popular. Most rosé, especially bottlings from the Provence region of France, will be made with majority Grenache, but other red grapes can also be used, these include:
Syrah
Cinsault
Mourvèdre
Tibouren
Carignan
Cabernet Sauvignon
Pinot noir
Rosé wine is distinctive from rosé champagne or sparkling rosé. Although it's the same minimal grape skin contact method is used here, rosé champagne can also be made by blending red wines and white wines. Such a method is sometimes used to produce rosé wines, but legally they cannot be labelled a rosé. For example, some German producers produce pink wines using this blending method, but instead of rosé, these are called Rotling wines.
RELATED: 12 Bottles Of Affordable Rosé Worth Getting Stuck Into This Summer
---
---
---
Château d'Esclans Garrus Rosé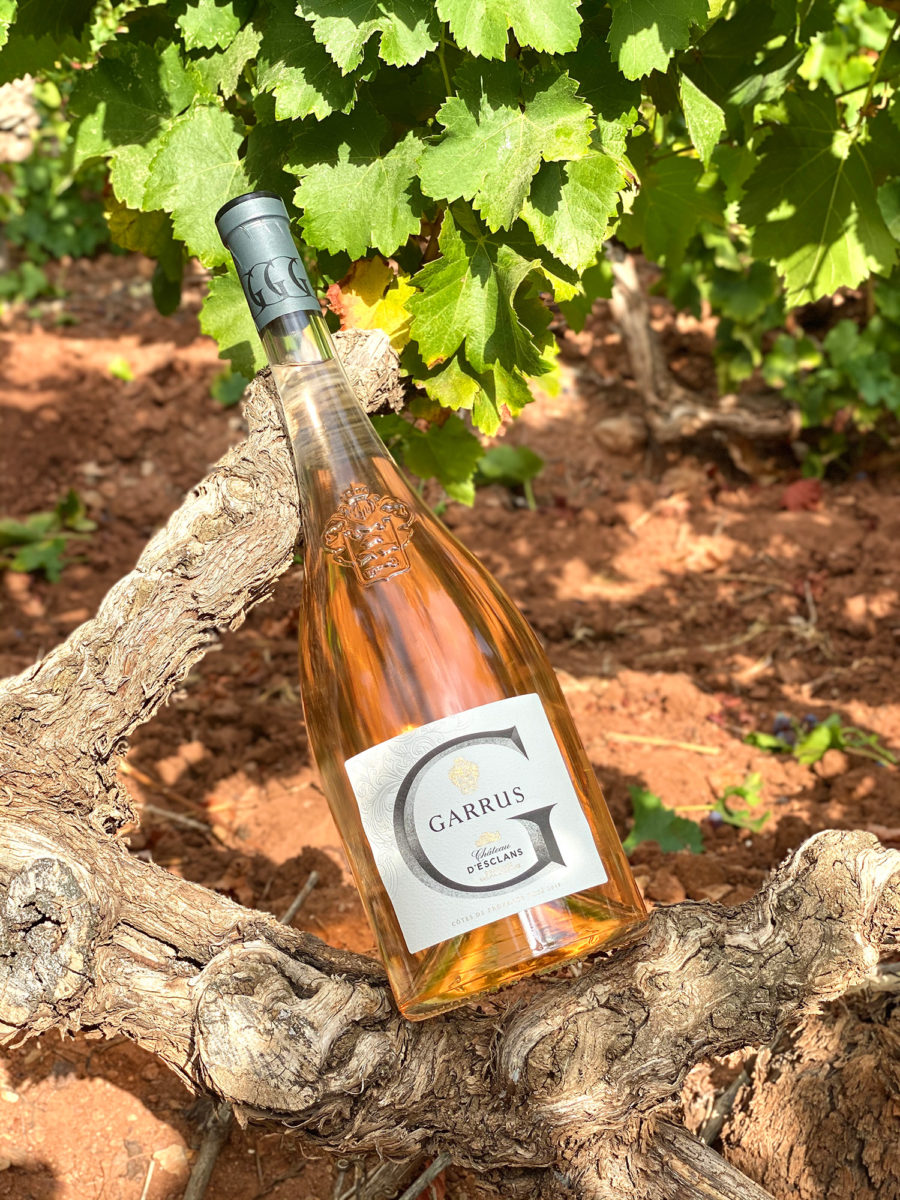 The Château d'Esclans Garrus Rosé from Côtes de Provence is widely known as one of the most premium rose wines you can buy, regularly sitting at a price point far beyond your typical pink wine. This is because it's a barrel-fermented luxury rosé, working with Grenache and Rolle grapes to produce a delicate full-bodied wine bursting with mineral notes and going down smoothly with a very long, sikly finish. If you're looking for a rosé at Grand Cru level, this should be your top pick.
---
Rameau d'Or Cotes de Provence Rosé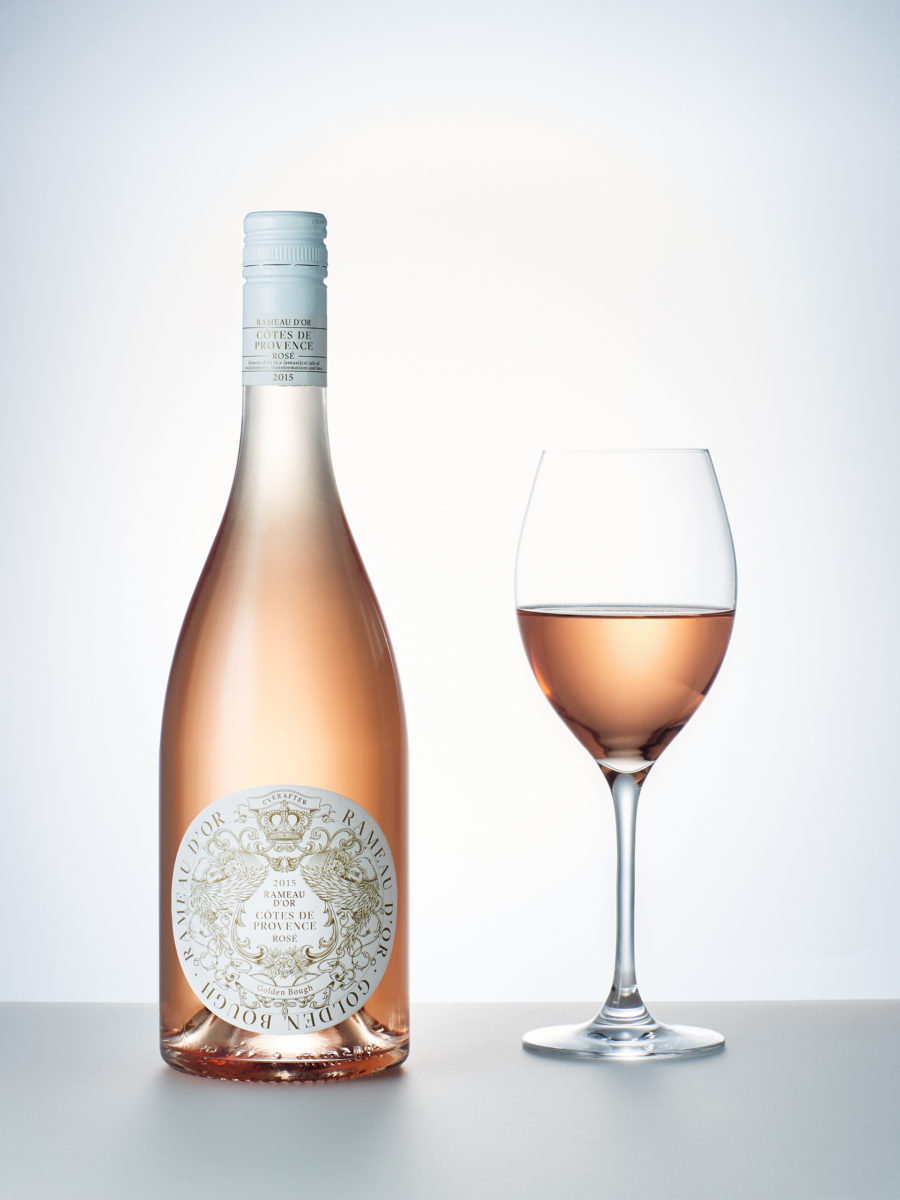 Made up of 70% Grenache and 30% Cinsault, Rameau d'Or is a rose wine that perfectly showcases the Grenache rosés which are so popular in that region of France. Hailing from Provence, where almost 75% of the region's entire production is made up of rosé wines, it comes with a very heady, intensely floral aroma, which is most likely thanks to the addition of Cinsault, a grape which also adds a great sense of freshness to the blend.
Based on the 2020 bottling, you'll get a nice, dense palate that's well-connected to the nose, with a lot of white peach and rose petals on the front and more zesty character on the back with a great deal of mineral acidity. The subtle, dry body characteristic of grenache rosés makes Rameau d'Or Cotes de Provence Rose an absolute show-stopper for summer and a wise choice for the bloke who wants a top pick without burrowing too deep into his wallet. Serve this up with some soft cheeses and you might as well go apply to be a sommelier.
---
Chateau d'Esclans Whispering Angel Rosé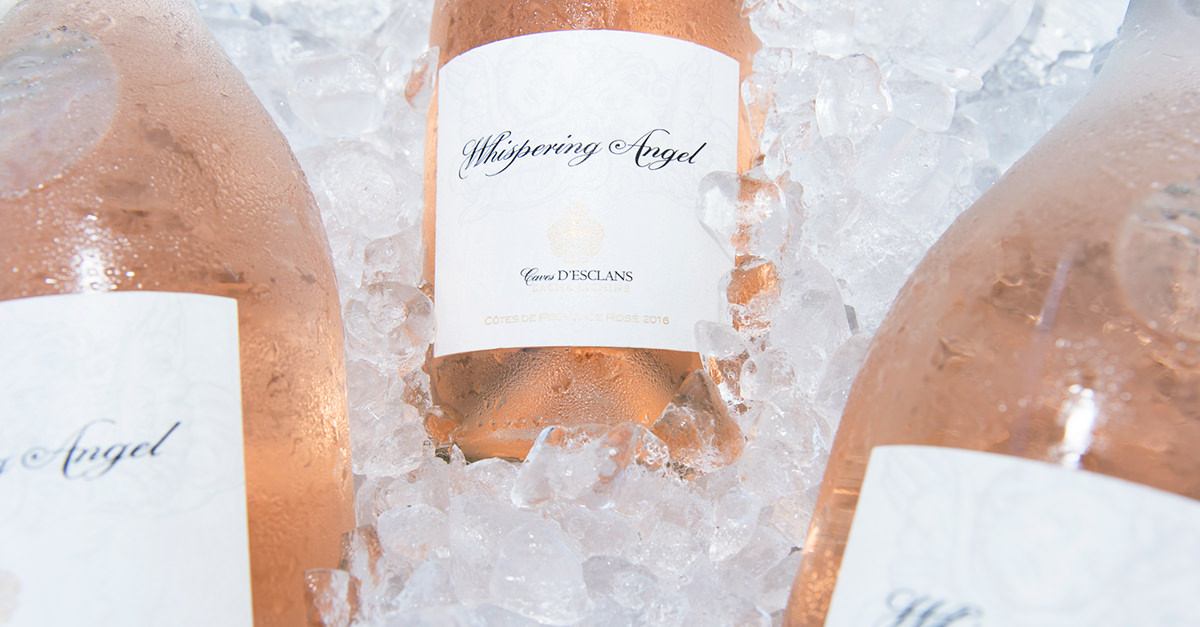 Crack open a bottle of Whispering Angel rosé and you may as well be at a beach club in Europe. This bottling is pretty much a rite of passage for fans of dry rosé wines partying across hotspots like St Tropez and Ibiza. Inside the bottle is the tireless efforts of wine connoisseur Sacha Lichine and his Château d'Esclans, which is located in Var, in the heart of Provence.
The label is so iconic in the world of pink wine that Bernard Arnault's LVMH purchased a majority interest in Château d'Esclans a few years ago, no doubt giving a nice little bump to the accessible fine wine, which is best known for its greatly pronounced aroma and mellow citrus, fresh strawberry palate. Deeply complex, it's a blend of red wine grape varieties Grenache, Cinsault, Vermentino, Syrah, and Tibouren and is widely available in Australia at local retailers that supply alcohol like Dan Murphy's and Vintage Cellars.
---
Gérard Bertrand Côte des Roses Rosé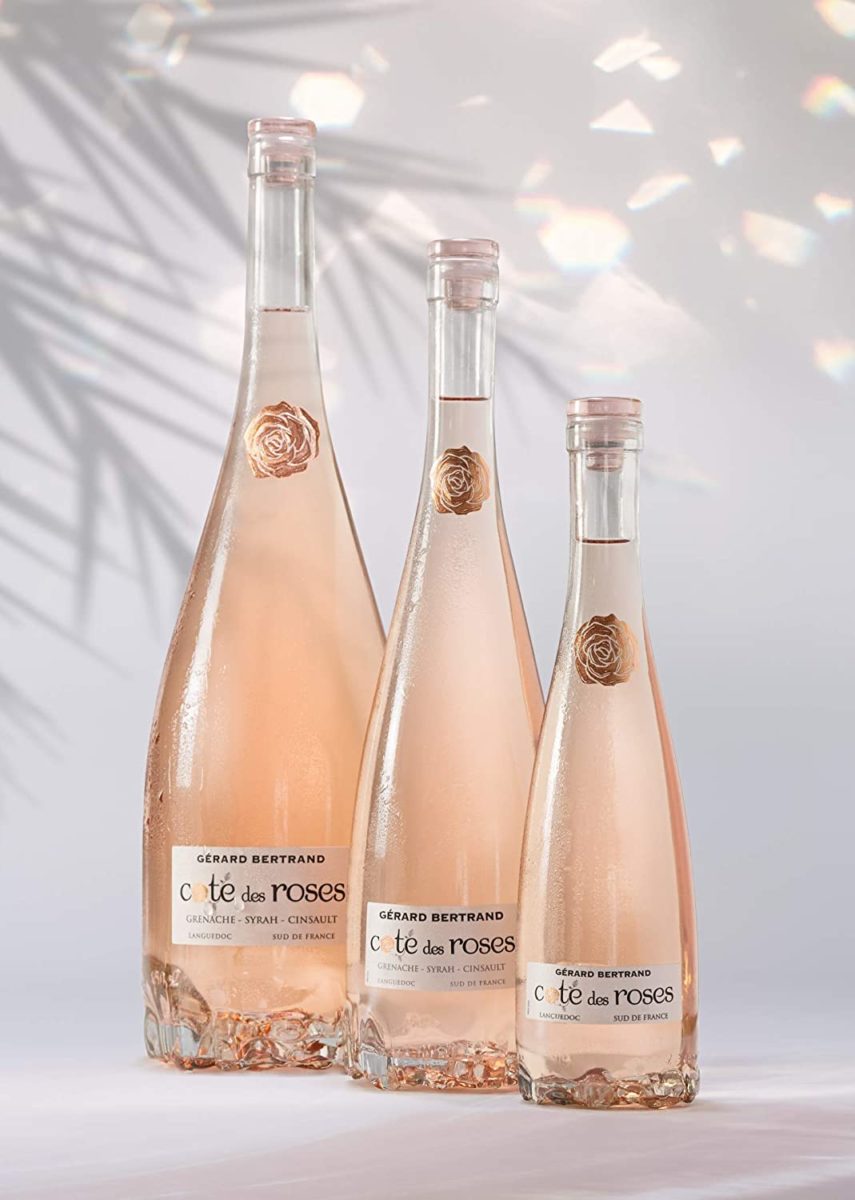 Made with Grenache, Cinsault, and Syrah, the highly regarded Côtes des Roses Rosé comes from stalwart winemaker Gérard Bertrand, best known for his commitment to premium, organic and biodynamic wines in Southern France.
Not only will the bottle look great sitting in that wine cellar, but pulling it out at picnics is sure to impress. The juice inside is equally as attractive as the bottle, giving off a nose of summer fruits and floral notes, well-connected with the delicate balance of the palate's fruit and acidity. You'll want to pair this is up with some oysters, or something cooked but still light like grilled fish or grilled chicken. It's one of the best rose wines you can buy in 2021.
RELATED: 13 Best Wine Subscription Services In Australia
---
---
---
Balletto Winery Rosé of Pinot Noir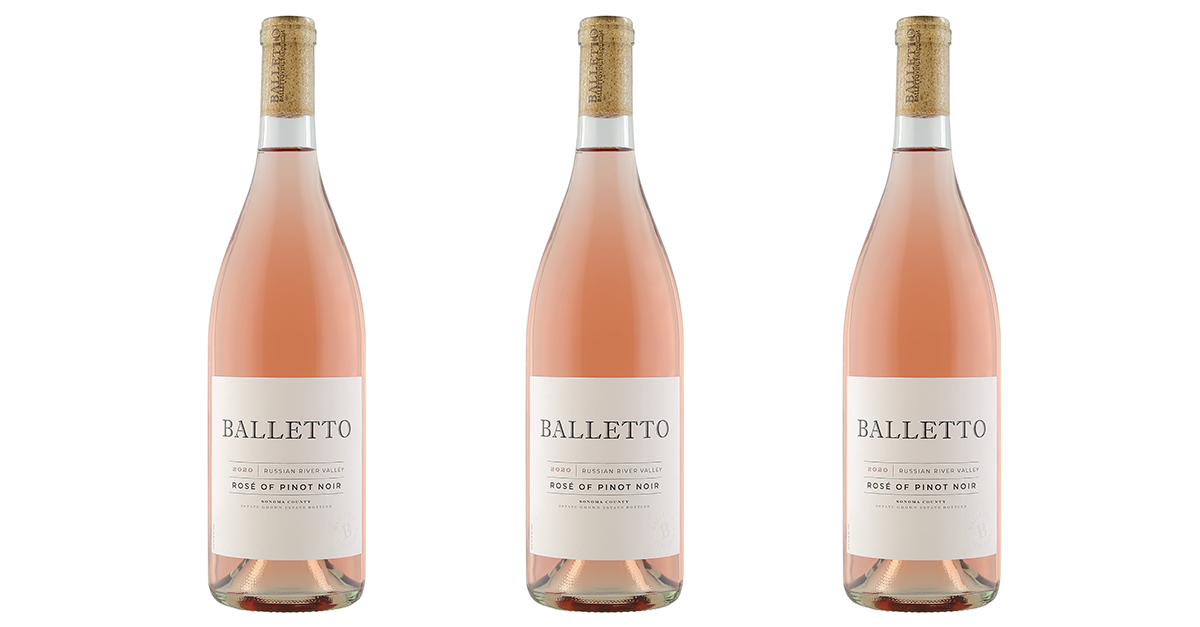 The Provence wine council has done well to ensure rosé is most closely associated with the various appellations of that region. But they can't have all the fun over there. Hailing from the Russian River Valley AVA of Sonoma, California, the Balletto Winery Rose of Pinot Noir 2020 is a vintage well-worth pulling yourself away from French rosé.
Moving away from your typical Grenache-based rosé, the pale pink Balletto Winery Rose of Pinot Noir uses exclusive estate-grown Pinot Noir and cold ferments the wine in stainless steel to keep it light and help preserve the grapes fruity characteristics. You'll get heightened notes of grapefruit and cherry as a result, with some stone fruits creeping through to the impressively consistent and lingering finish.
---
AIX Rosé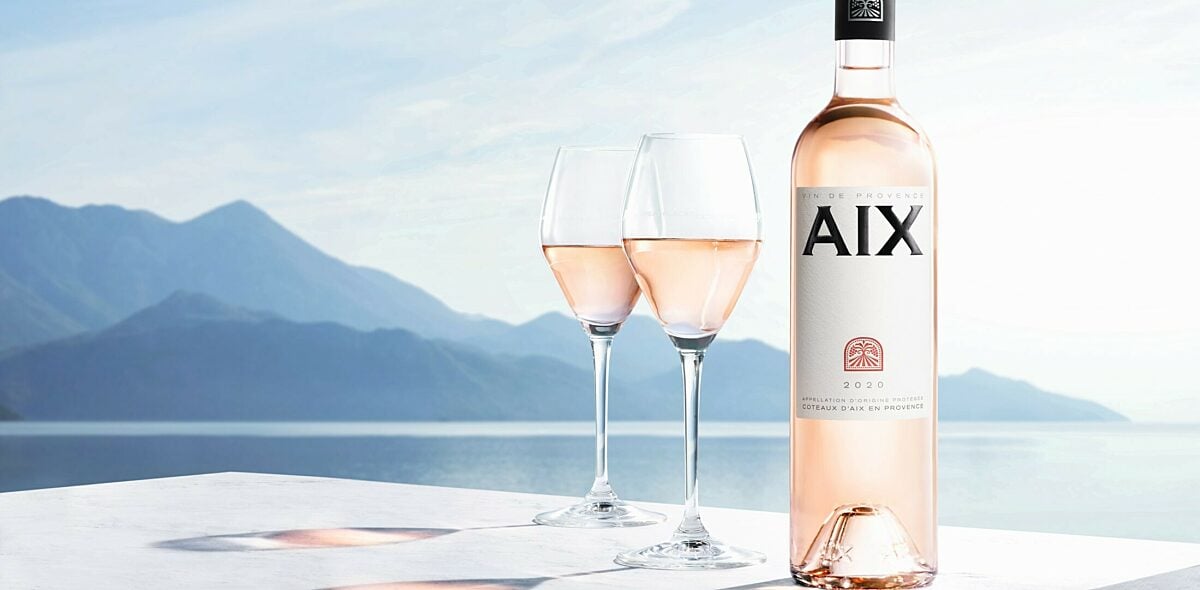 AIX Rosé is one of true category-leader when it comes to sales, positioned as a best-seller each and every year. A Vin De Provence Rosé, the expression is widely accessible and affordable without compromising on quality. It's one of the most consistent and reliable bottles of rose wine you could buy coming straight from the historic Maison Saint Aix winery with a perfect sense of balance between characteristics contributed by Grenache, Syrah, and Cinsault grapes.
---
Turkey Flat Barossa Rosé
There are few Australian rosé wines that can compete with Turkey Flat Barossa Rosé, both in terms of popularity and reliability. The yearly release has been at the forefront of the country's rosé wine revival and has been bottled for the past 28 years using high-quality Grenache grapes grown in the heart of the Barossa.
The 2021 Turkey Flat Rosé is a great showcase for his consistent this expression has remained over almost 3 decades, with a strong nose of rose petals and light spice following through to juicy, sweet, and fresh strawberries that melt into a very subtle hit of tannins and a very slight note of pink grapefruit. It's a hit for the Australian wine industry and an endearingly fresh wine that'll go down a treat at any spring or summer outing, especially when paired with some nice seared salmon or grilled fish.
It's also just a great example of how thinking about rosé doesn't always have to start with discussions on French wine.
---
Logan Hannah Rosé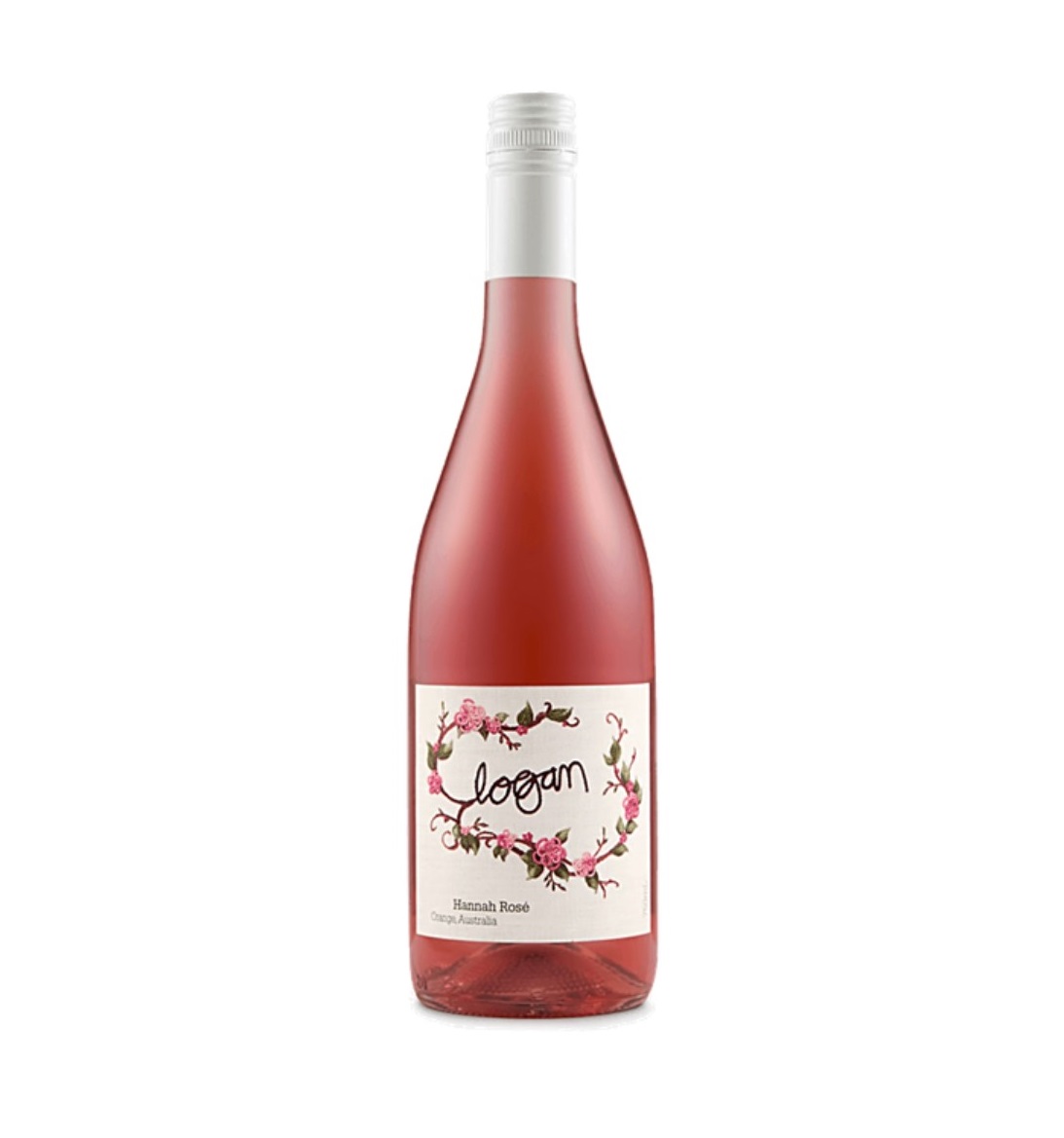 Although Turkey Flat is probably the first label that comes to mind when thinking about Australian rosé, you'd be foolish to overlook what NSW favourite Logan Wines are doing with the Logan Hannah Rosé.
The yearly release is nicely showcased by its 2021 vintage, made from 50% Shiraz, 30% Pinot Noir, and 20% Cabernet Sauvignon. A highly perfumed bouquet of juicy watermelon, cherry, and those slightly spicy notes of cinnamon come through clearly, which makes the palate of blood plum, red apple, and orange zest flavours all the more (pleasantly) surprising, rushing towards a dry finish that makes it the perfect candidate for your next summer sesh.
---
---
---
Grand Boise Provence Sainte-Victoire Rosé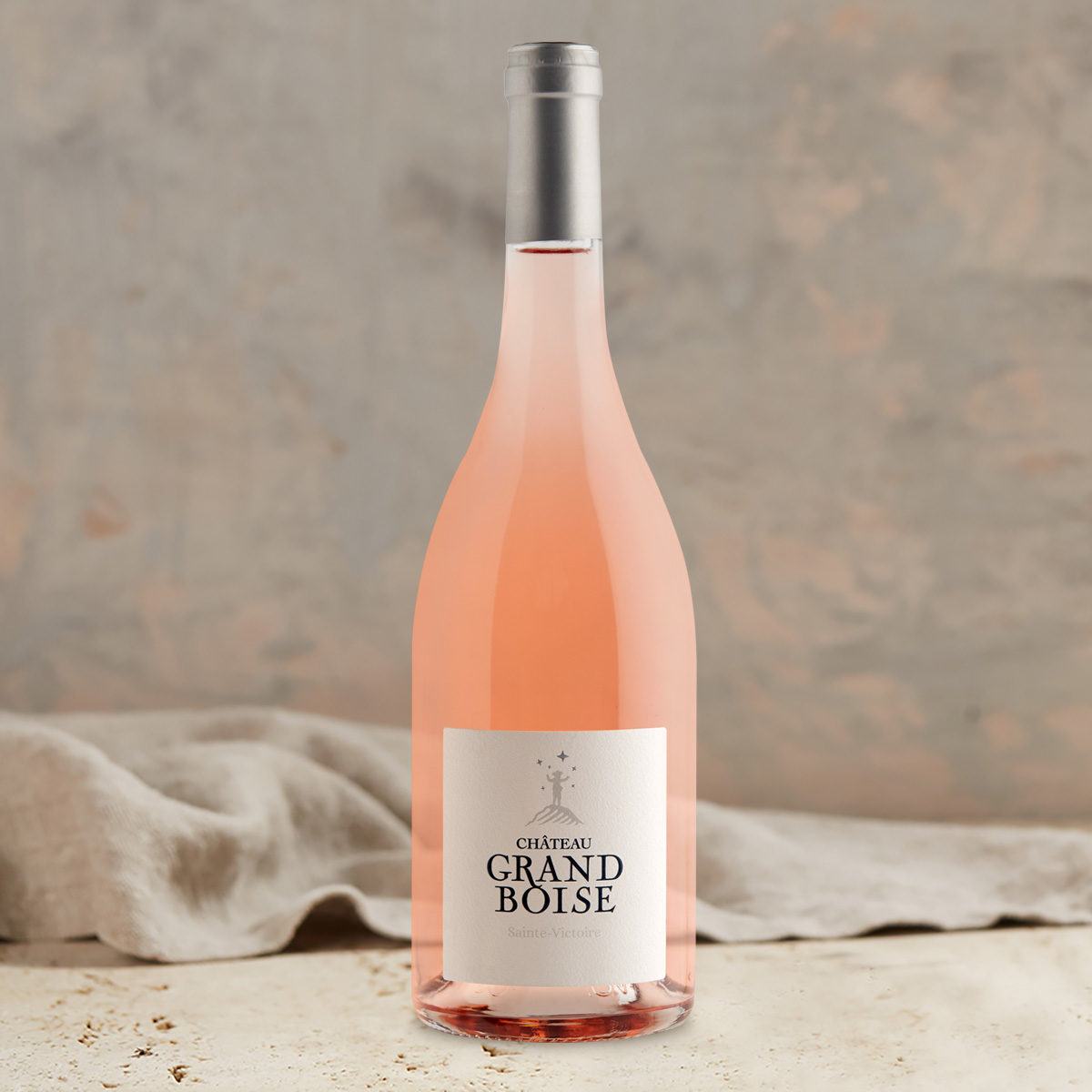 If you're looking for a Provence rose that really takes the palate to town and back, you're not looking past the Grand Boise Provence Sainte-Victoire. You'll get a lot of intense grapefruit acidity and tropical fruits from this drop, which is rich, creamy and saves a surprising little kick of tannins for the rather long and satisfying finish. A lot of people who shy away from rosé wines tend to associate blends with less weight. This is the kind of drop that knocks those naysayers on their feet, with an almost umami flavour that emerges towards the end to challenge common misconceptions.
---
Domaines Ott Chateau de Selle Cotes de Provence Coeur de Grain Rosé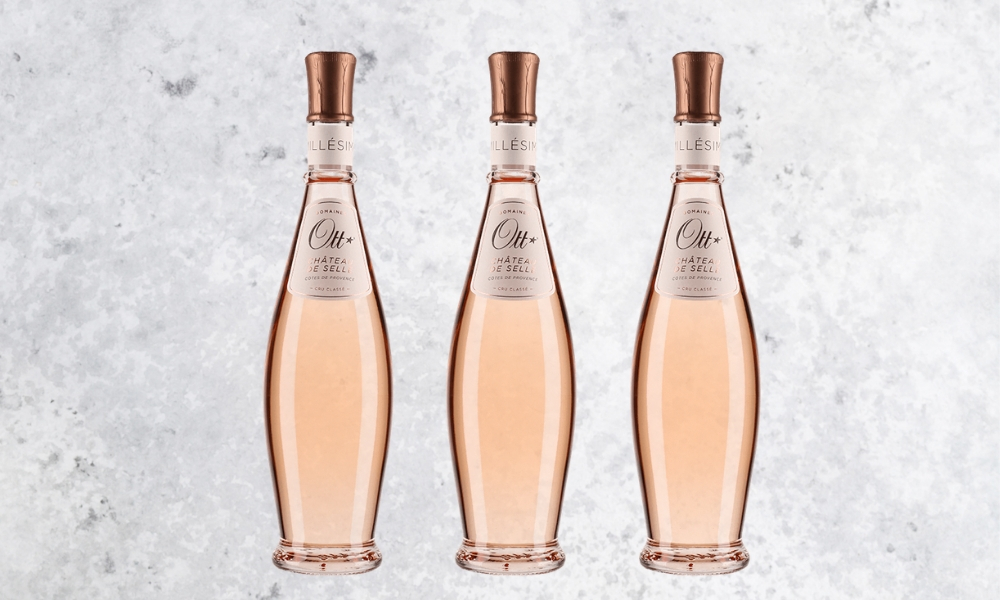 This medium-bodied Provence rosé from Domaines Ott is blended with Shiraz, Mourvedre, Cinsault, and Grenache worked beautifully to produce a very complex wine with an orange-pink hue. Expect a lot of minerality on the nose overlaid by fresh cherries, peach and honeydew, connected with a palate of juicy red berries, citrus fruits, and a surprising show of lavender. There's a depth of character to this wine that will likely surprise (in a good way), especially when that long finish leaves behind traces of melon and blood orange.
---
Best Rose Wines In Australia – Frequently Asked Questions
What is the most popular Rose wine?

Some of the most popular rose wines include Whispering Angel, Provence Sainte-Victoire, and Cotes de Provence.

What is the best Australian rose wine?

The best Australian rose wine for the past few years has been Turkey Flat Barossa Rosé from the Barossa Valley, although another very well regarded expression is the Logan Hannah Rose from Logan Wines in Orange, NSW.

What are some other great rose wines?

Some honourable mentions left off this list include Pinot Noir Project Rosé IGP Pays d'Oc; Sonoma-Cutrer Rosé of Pinot Noir; Decoy Rosé; Calera Central Coast Vin Gris of Pinot Noir; Channing Daughters Rosato Di Cabernet Franc; Dutton-Goldfield Rosé of Pinot Noir; Marietta Cellars Ovr Old Vine Rosé; Chese Bleu Le Rosé; Sable De Camargue 'Pink Flamingo' Tete de Cuvee Gris Rosé; Ram's Gate Winery Sonoma Coast Rosé; Sullivan Rutherford Estate Rosé of Pinot Noir; and Tolenas Vineyards and Winery Suisun Valley White Pinot Noir Eclipse.