Sydney's network of disused tunnels from the 1920's are set to reopen should an ambitious State Government plan to convert them into underground bars and restaurants go ahead.
The never completed train line originally intended to connect Sydney's CBD to the Northern Beaches was abandoned in the Great Depression. World War II saw them converted into a bomb shelter followed by a mushroom farm before becoming the source of varied urban legends.
Currently, the only thing separating the everyday commuter and Sydney city's eerie past is a nondescript green door.
---
---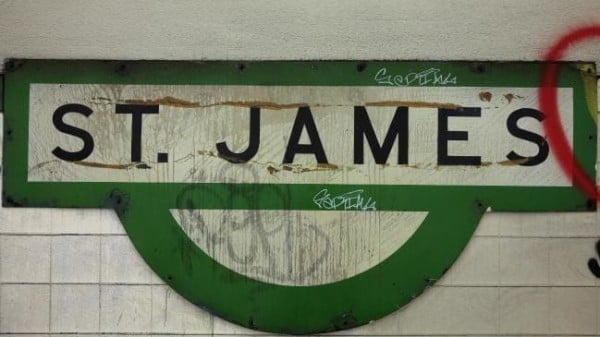 NSW Transport Minister Andrew Constance put a $2 million annual figure on the possible revenue such a venture could rake in for the state, assuming that all 6000 square metres of the underground complex could be converted.
"We're going to open this train line in a way that was never expected. To take these 100 year old disused rail platforms and tunnels and turn them into opportunities for everyone to enjoy," he said.
Despite the minister's optimism, this may pose quite the challenge given the derelict nature of the platforms and tunnels, most notably the one-kilometre-long section of tunnel that is completed submerged in water and known colloquially as 'Lake St. James.'
Sydney Trains are seeking expressions of interest to carry out this new plan to be managed by international real estate agent CBRE.
"We are going to put it out through our global network, throughout the US and throughout Europe and Asia and see what comes." said Head of Retail leasing for CBRE Leif Olsen.
NSW State Government hopes to see a finalised proposal for the tunnel plans within 12 months.