In 2017, two years prior to the former prime minister's death, David Gibson and Nathan Lesson approached Bob Hawke to create the most fitting tribute a retired Aussie statesman could ever ask for. One that also honoured his reputation as a yard glass skulling savage. That marked the birth of Hawke's Brewing Co, and as we approach the Inner West operation's half-decade anniversary, Gibson and Lennon prepare to launch its flagship venue to go hand-in-hand with the liquid homage: The Bob Hawke Beer & Leisure Centre.
Housed in HBC's newly-built 2,100-square metre Marrickville brewery site, The Bob Hawke Beer & Leisure Centre is not only a shrine to Hawkey's greatness, but also a throwback to both 1980s pub culture and honest Aussie livin'. We're talking a wood-panelled interior inspired by Old Parliament House in Canberra, a pool room modelled after Bob Hawke's very own, "pristine vintage" carpet ripped from an old Chinese restaurant, and of course, memorabilia + photos of the legendary man himself.
RELATED: Sydney's Four-Day Whisky Festival Is Kicking Off Next Month
---
---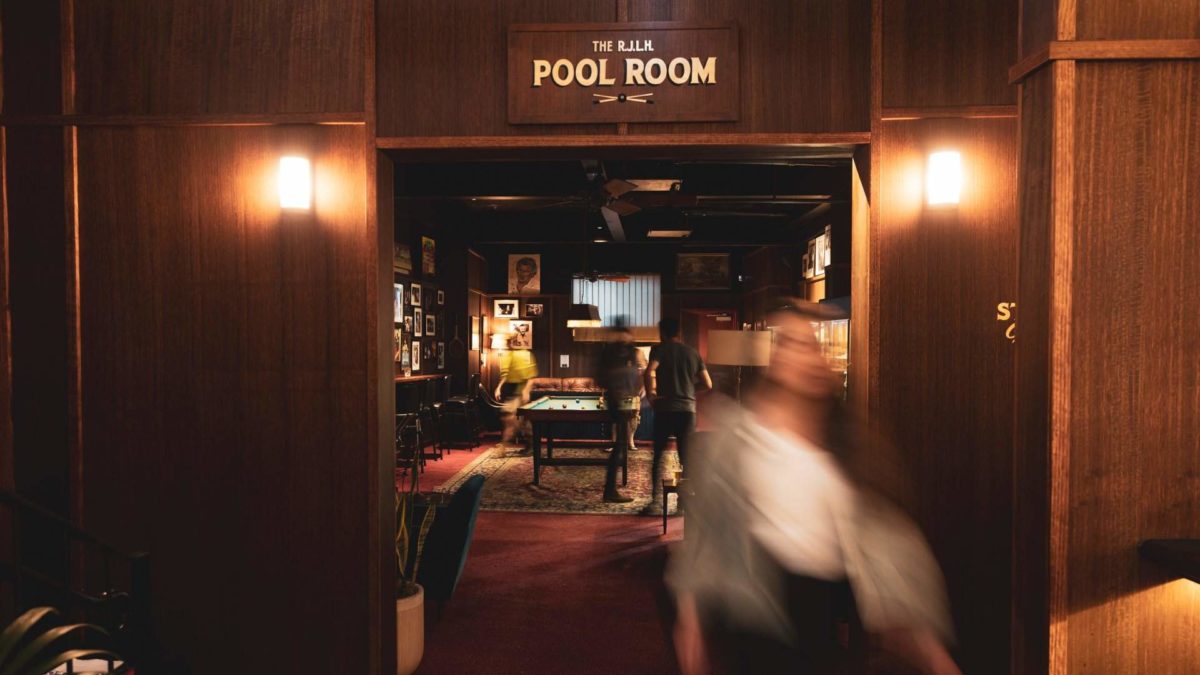 "While we named the venue in his honour, we were mindful of being sycophantic and simply plastering imagery of Hawkie all over the place," says Nathan Lennon.
"I think we've achieved a balance that pays tribute to Bob in the Pool Room while delivering an authentic Australian experience throughout the rest of the space."
But Hawke's frosty lager and retro vibes won't be the only thing you'll have the distinct pleasure of consuming here. In terms of a satisfying feed, patrons have the opportunity to dine at an Australian-Chinese bistro dubbed The Lucky Prawn.
"The Chinese restaurant is a rite of passage in Australia," explains David Gibson.
"There's one in every country town. And Bob told us lots of stories about meetings in Chinese restaurants during his union days."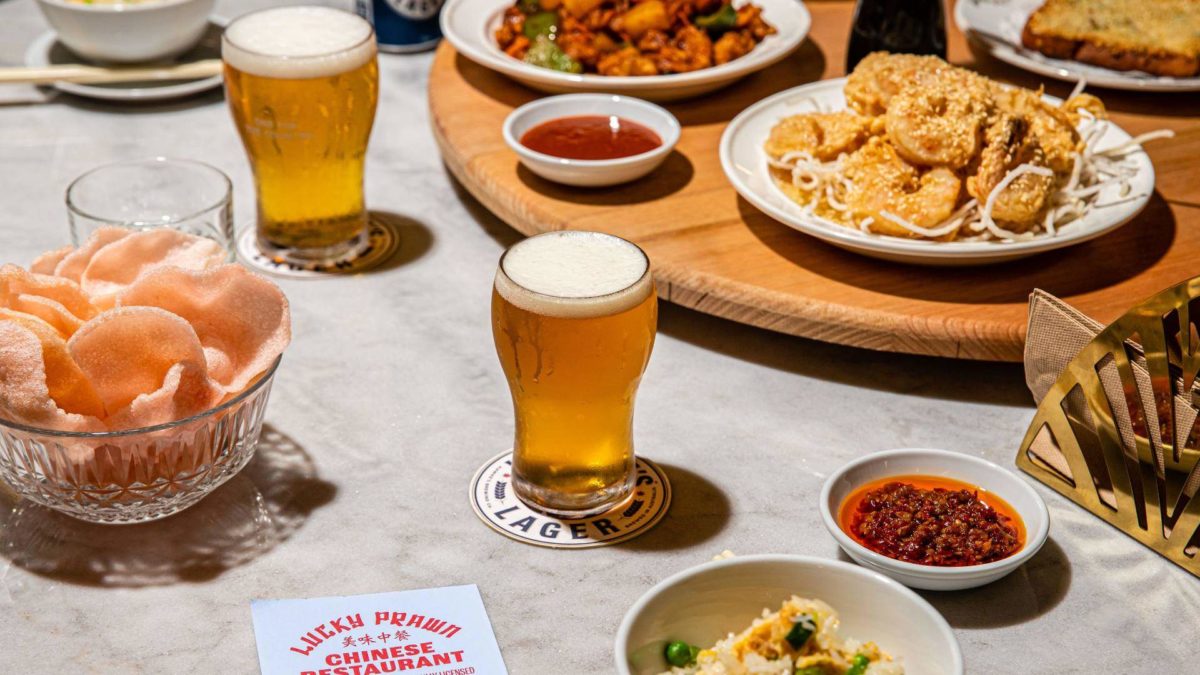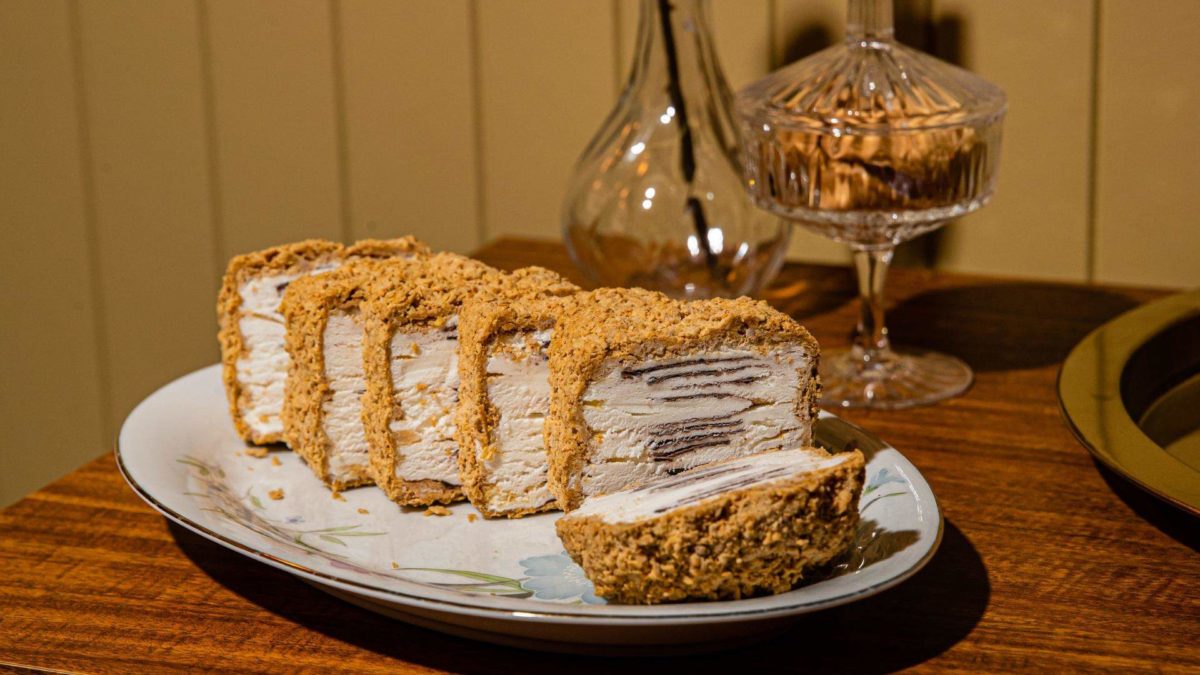 RELATED: The 50 Best Excuses To Have A Beer
Guided by the talents of ex-Cho Cho San and CicciaBella chef, Nicholas Wong, the menu feature classic dishes such as prawn toast, honey king prawns, san choi bao, sizzling beef & black bean stir fry, sweet & sour pork ("Sweet & Sour Hawke," jokes Gibson), as well as your not-so-classic delights. Like a deep-fried Viennetta ice cream cake. Zero pretension. Just good grub and cold beers.
---
---
"You order food at the bar, like an RSL," adds David Gibson.
And just because Hawkey would've wanted it that way, the entire premise is environmentally-friendly, powered by a 100kW rooftop solar farm, and leveraging a high tech carbon dioxide capture system that recycles the beer fermentation process' excess product to help grow plants and vegetables for the kitchen.
The Bob Hawke Beer & Leisure Centre officially opens its doors at 8-12 Sydney Street, Marrickville on March 31st (this Thursday). Business hours will be midday to 11 PM on Wednesdays, midday to midnight from Thursdays to Saturdays, and midday to 10 PM on Sundays.
Find out more below.