Award-winning and record-shattering, it's difficult to conceive of The Dalmore as a niche brand. Yet in Australia, which the legendary Scotch whisky distiller categorises as a focus market for its offering, this has generally been the case. But no longer.
In an exercise that was partially educational and wholly enjoyable, an exclusive selection of Aussie lifestyle media were invited to the unveiling of The Dalmore's new Cask Curation Series.
Alongside a Spanish-inspired food pairing (prepared by James Viles, Park Hyatt Culinary Director) our small contingent had the opportunity to enjoy this limited edition which, over the next four years, will explore the influence that various hand-selected casks have on maturation at The Dalmore.
Only 3 of the 150 sets sold globally will be available to purchase in Australia, for $58,000 apiece.
RELATED: At Forty-Five Hong Kong, Asia's Swankiest Rooftop Bar Is Just The Tip Of The Iceberg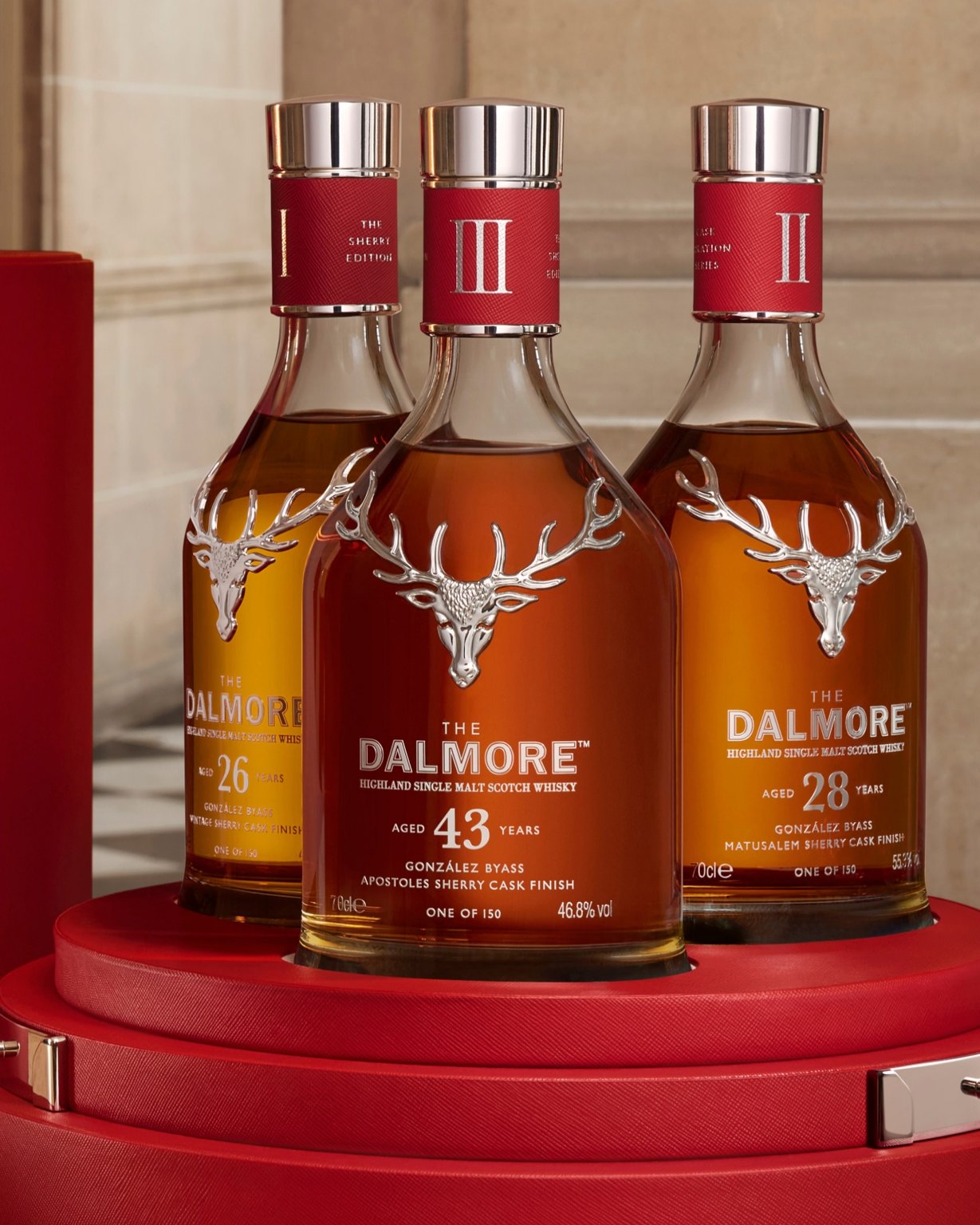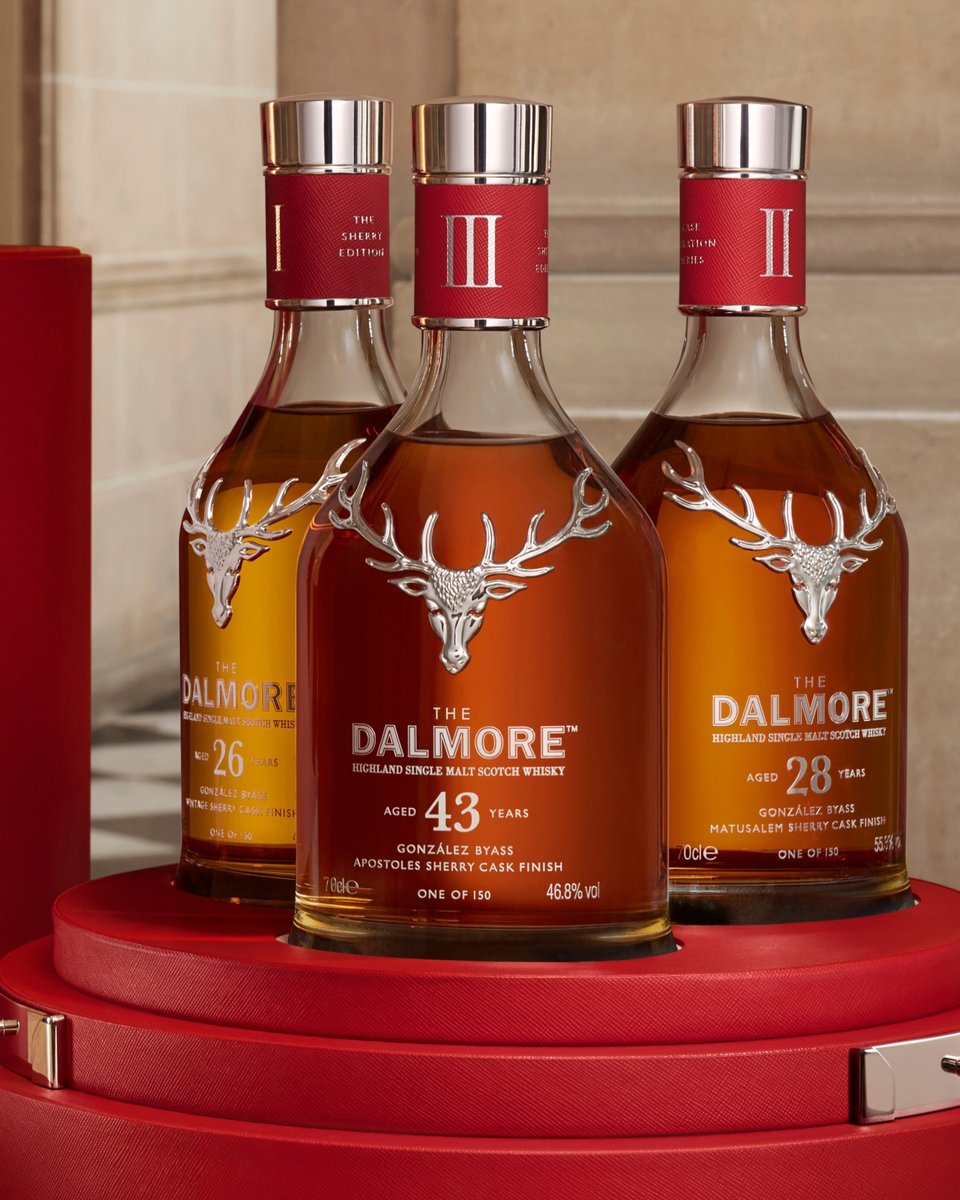 For this inaugural edition of The Dalmore Cask Curation Series, Cromarty Firth's finest decided to highlight the influence Spanish sherries have on The Dalmore's spirit. Among Highland whisky distilleries, access to the vaunted bodegas of Jerez is pivotal to crafting a rich and intensely flavourful mature-age spirit.
Ergo, it's not uncommon for these companies to spend tens of millions on sherry casks annually. Yet even by those standards, The Dalmore is still widely regarded as an industry leader in the realm of sherry cask maturation — a position it occupies thanks to The Dalmore's exclusive century-old partnership with the finest winemakers of Jerez de la Frontera, González Byass.
Still family-owned and operated over 180 years after its inception, this Andalusian icon has been supplying Spanish sherry casks to The Dalmore since 1915. Intriguingly, the latter is the only whisky distiller allowed to mature its spirit in VORS casks (over 30 years old) sourced from González Byass's bodegas, many of which are — as you'll discover from the Cask Curation Series — themselves the beneficiaries of extensive solera ageing.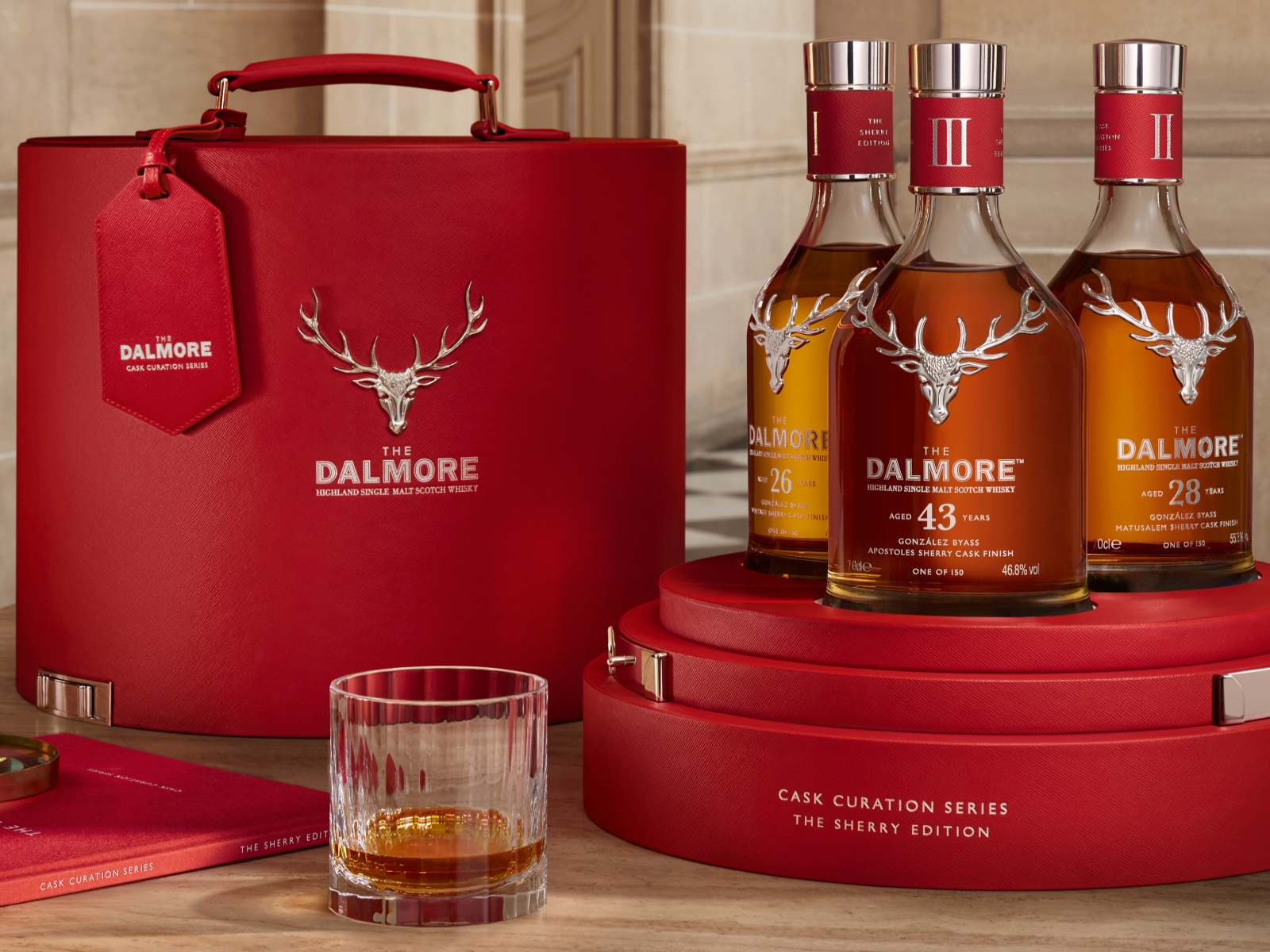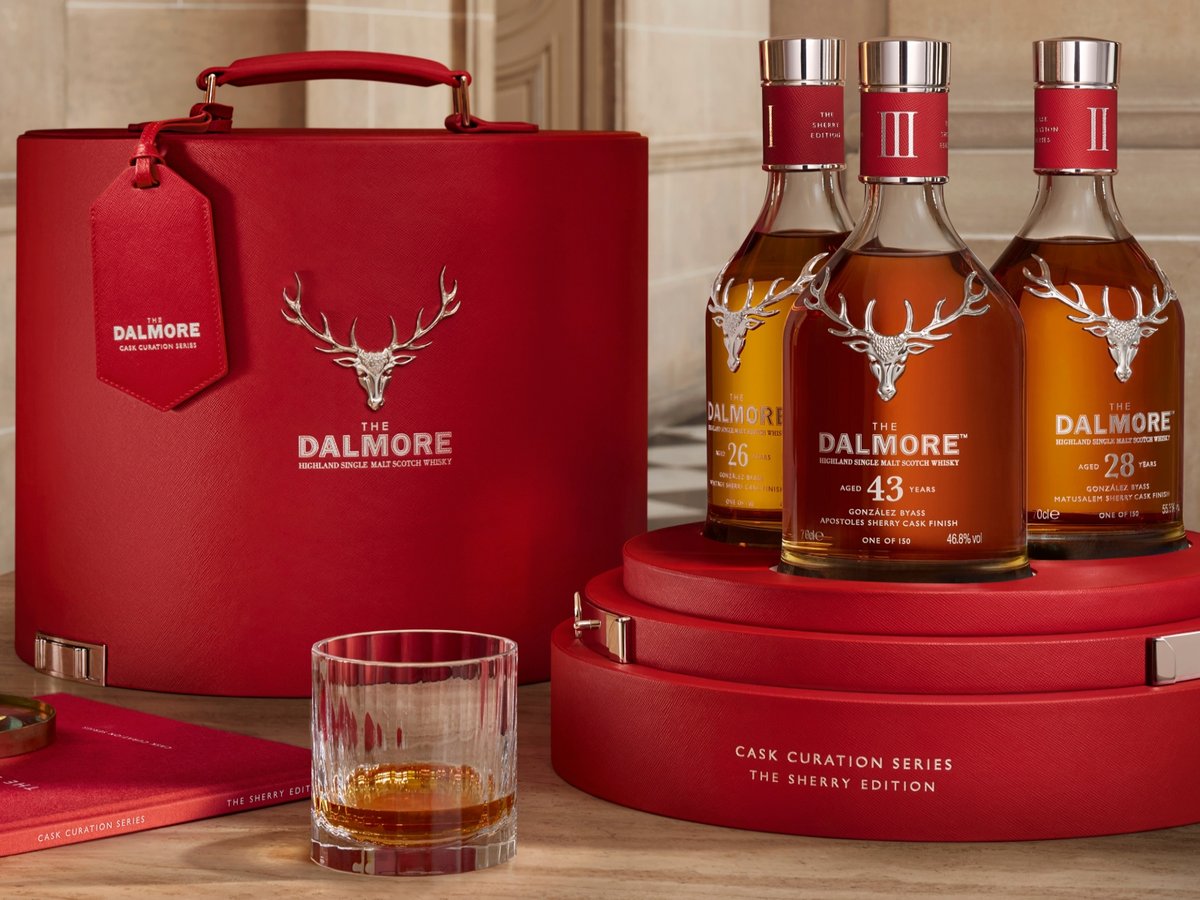 All that background done and dusted, let's talk more specifically about the whiskies.
In this first sherry-focused edition of The Dalmore Cask Curation Series, dram lovers will find the following single malts: a 26-year-old aged in a vintage sherry cask; a 28-year-old aged in a Matusalem cask; and a 43-year-old aged in Apostoles.
In line with The Dalmore's attentive approach, all of these releases are natural in colour; non-chill filtered; and bottled at cask strength (each being over 45% ABV).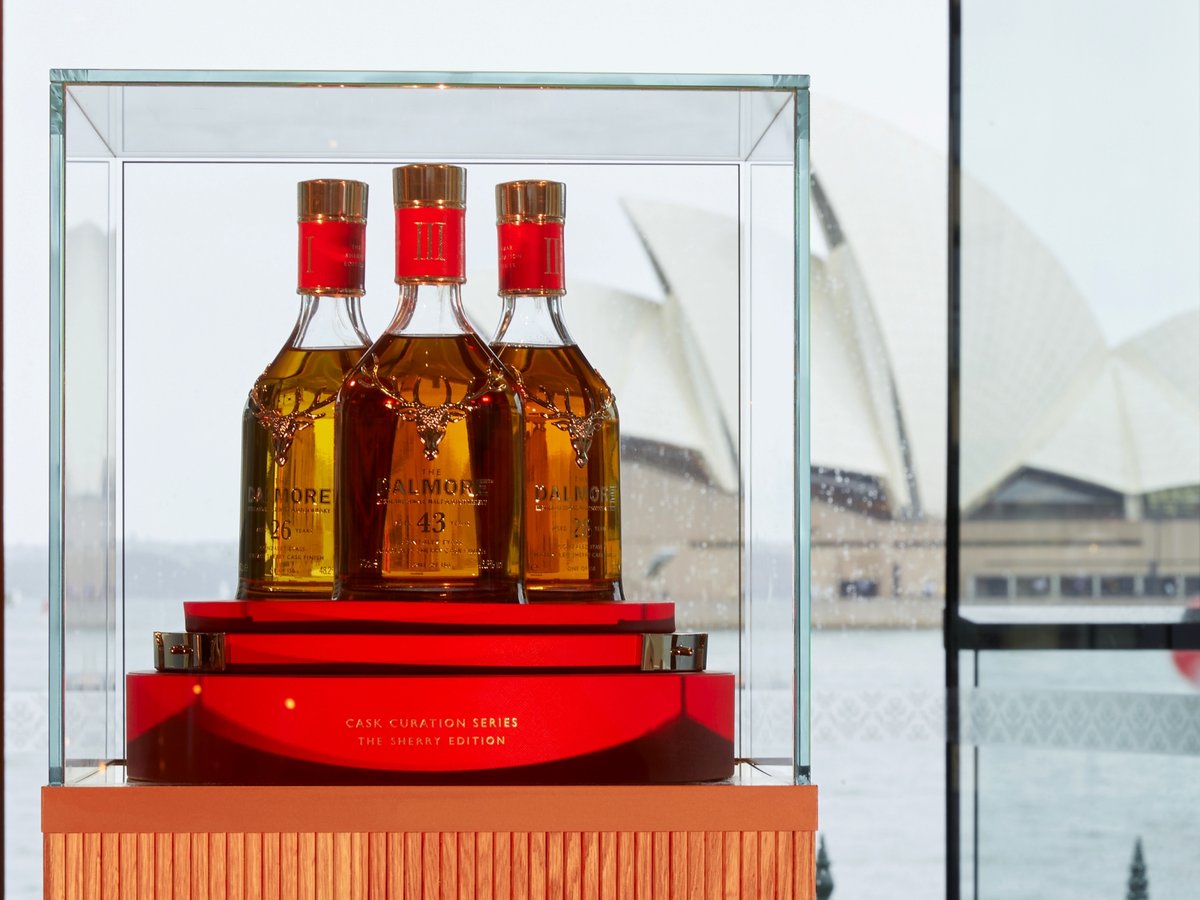 At the outset it's important to note none of the bottles in this sherry-finished collection may be purchased individually. This effectively encourages dram lovers to experience the 26, 28, and 43-year-old age statements as part of a total package: something that's evident if you sip the two twenty-something-year-old whiskies back-to-back.
For lovers of The Dalmore 18, the 26-year-old age statement plays with many of the same primarily pleasurable brushstrokes. The most linear of the three Cask Curation Series bottlings, it has a freshness (on the nose and in flavour profile) that suggests a spirit in transition. Aromas of orange blossom and apricot recur over the drinking experience; while a treacly palate of raisins, tea cake, and sugar-coated almonds is coaxed along by the decision to finish this in a vintage sherry cask.
Twelve further years of ageing — specifically, in Matusalem sherry — makes the 28-year-old bottling an altogether richer beast. Here, the finish is wave-like: offering equal parts dark chocolate and Morello cherry. Among others, these are the "cooked down" dessert notes that are so evocative fo The Dalmore's house style.
Per Richard Paterson OBE, Master Blender at the brand, "the result is a treasure chest of pure liquid gold". "[It's] a melody of flavours brought together in pure harmony," says Paterson, "through the classic influence of our renowned 30-year-old Matusalem Oloroso sherry butts".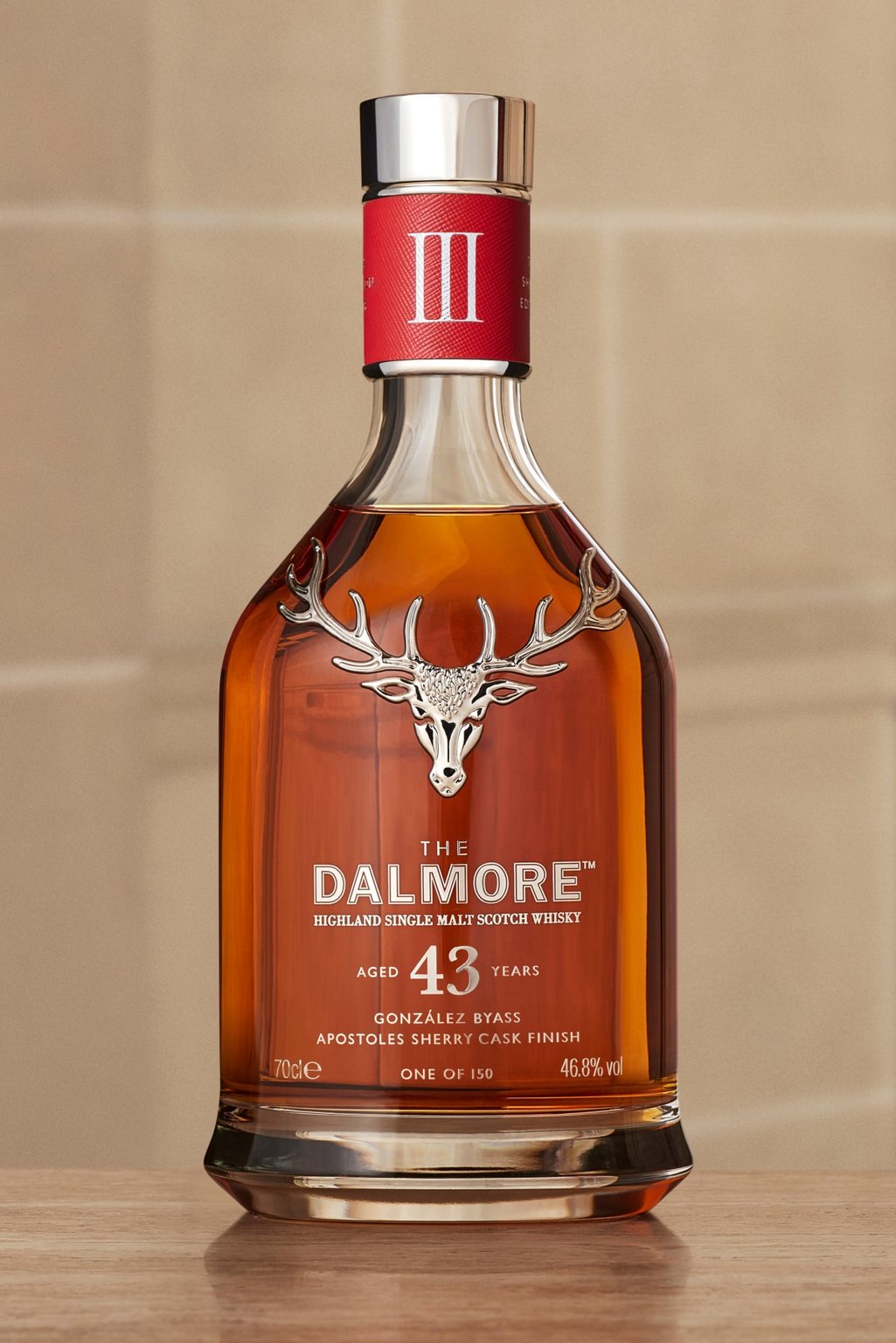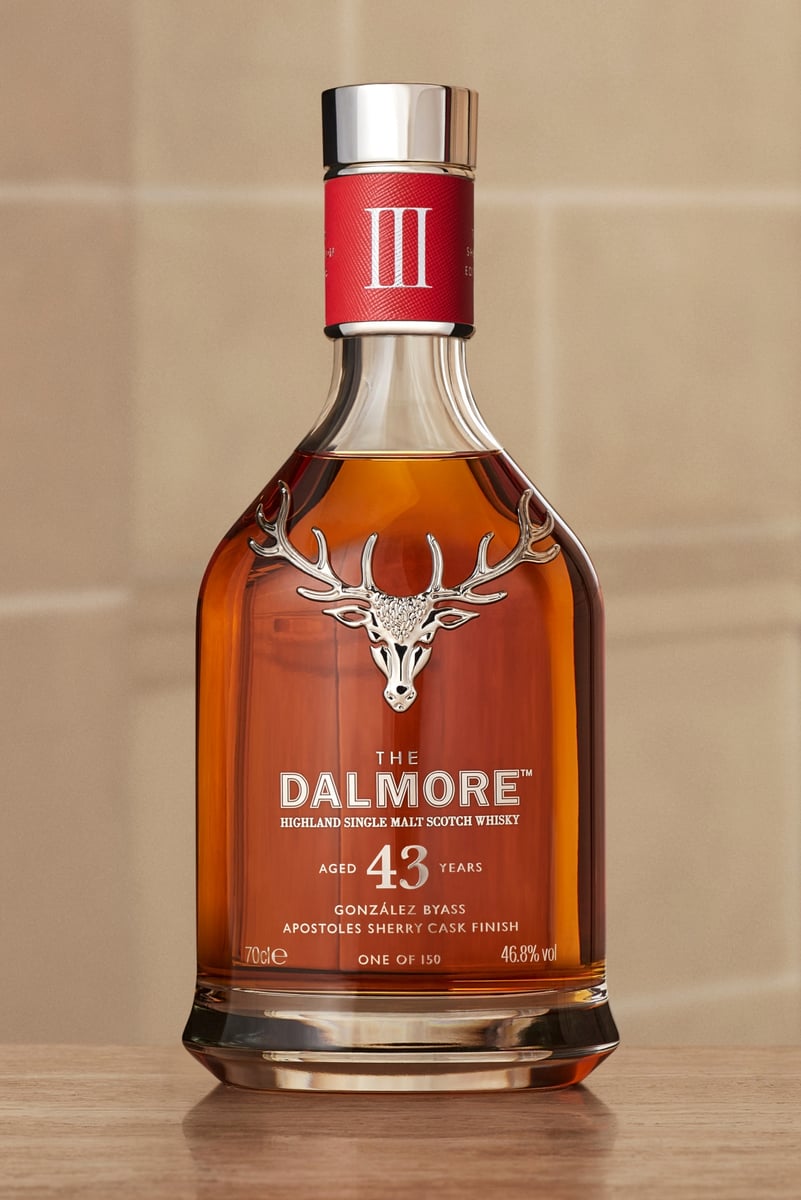 As for the 43-year-old? No surprises that this was deemed (almost unanimously) to be best in show. Handpicked by Richard Paterson OBE and Greg Glass, Master Whisky Makers of The Dalmore, for its "pure charm and sophistication", this ultra-mature expression is the culmination of the brand's expertise in multi-cask maturation.
Initially reserved in ex-Bourbon casks, Paterson and Glass subsequently finished this expression for 19 years in one of González Byass's 30-year-old Apostoles sherry casks.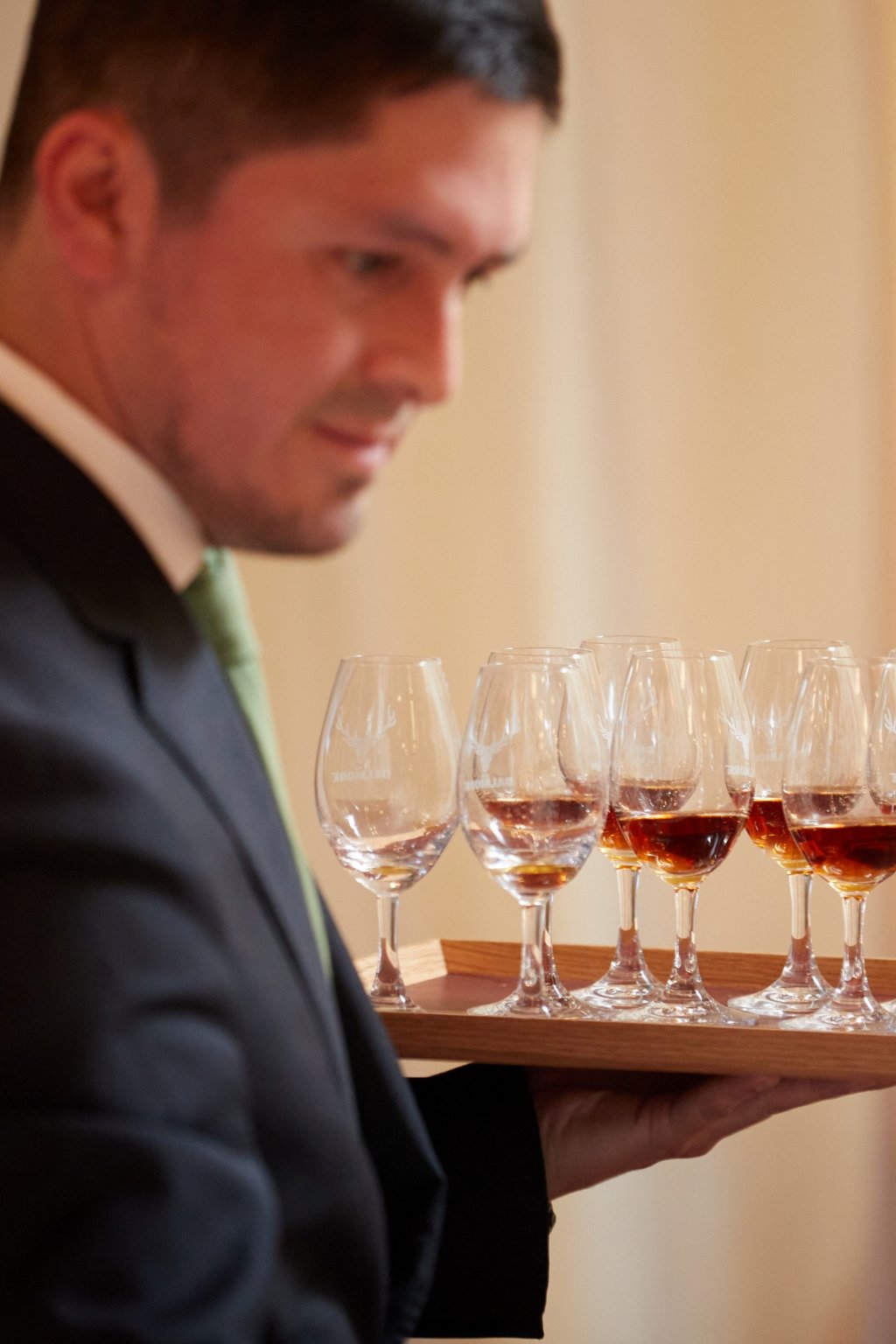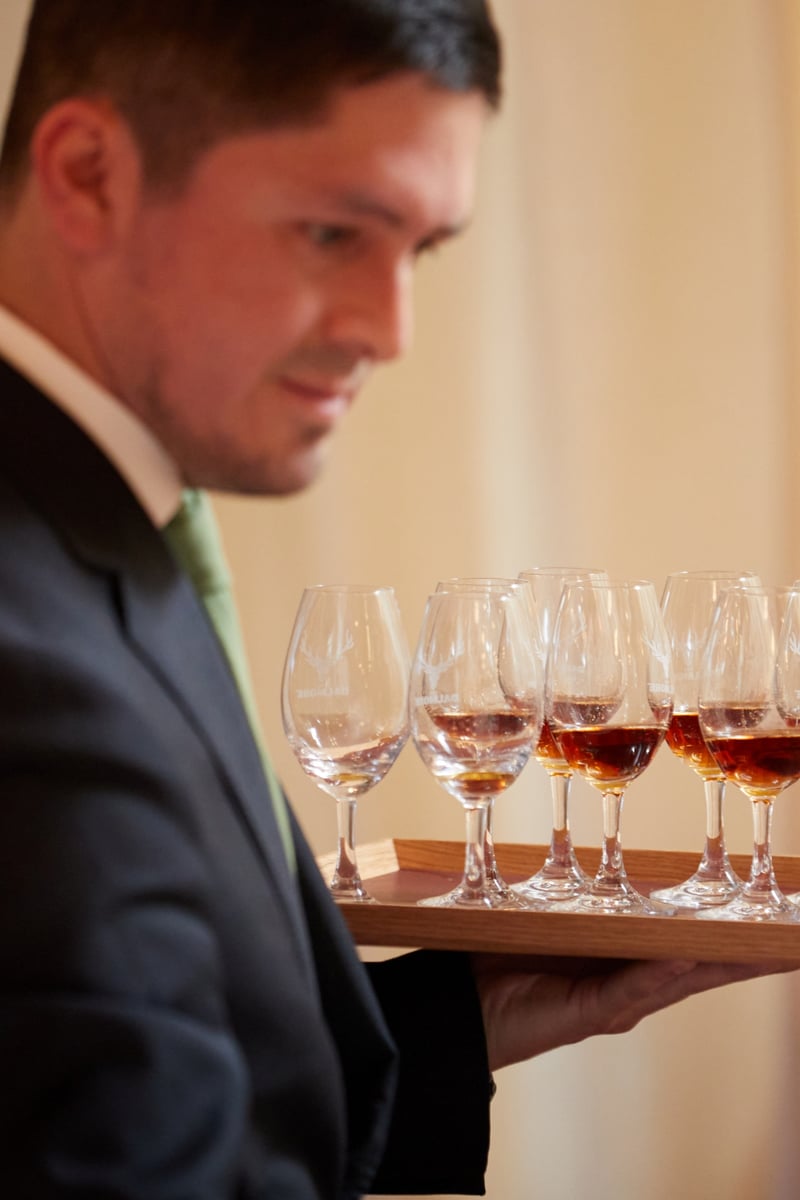 Built around the Palo Cortado, from Palomino Fino and Pedro Ximenez grape varieties, Apostoles sherry imbues this dram simultaneously with all the delicate aromas of Amontillado sherry and the intense flavour of Oloroso. Core flavours of dark chocolate and tonka bean taper fan out into a tropical fruit finish — one which remains for minutes on end.
This collection represents the first chapter in The Dalmore's Cask Curation Series. In 2024, the second release will shine a light on the influence of port pipes on the acclaimed distillery's spirit and celebrate its partnership with a notable maker of Port wine. The third release will arrive in 2026, with a fourth (and final) collection to conclude the Cask Curation Series in 2027.
The Cask Curation Series — Sherry Edition is on display and available to buy at Dan Murphy's Martin Place, with an RRP of $58,000 per set. To learn more, visit The Dalmore online.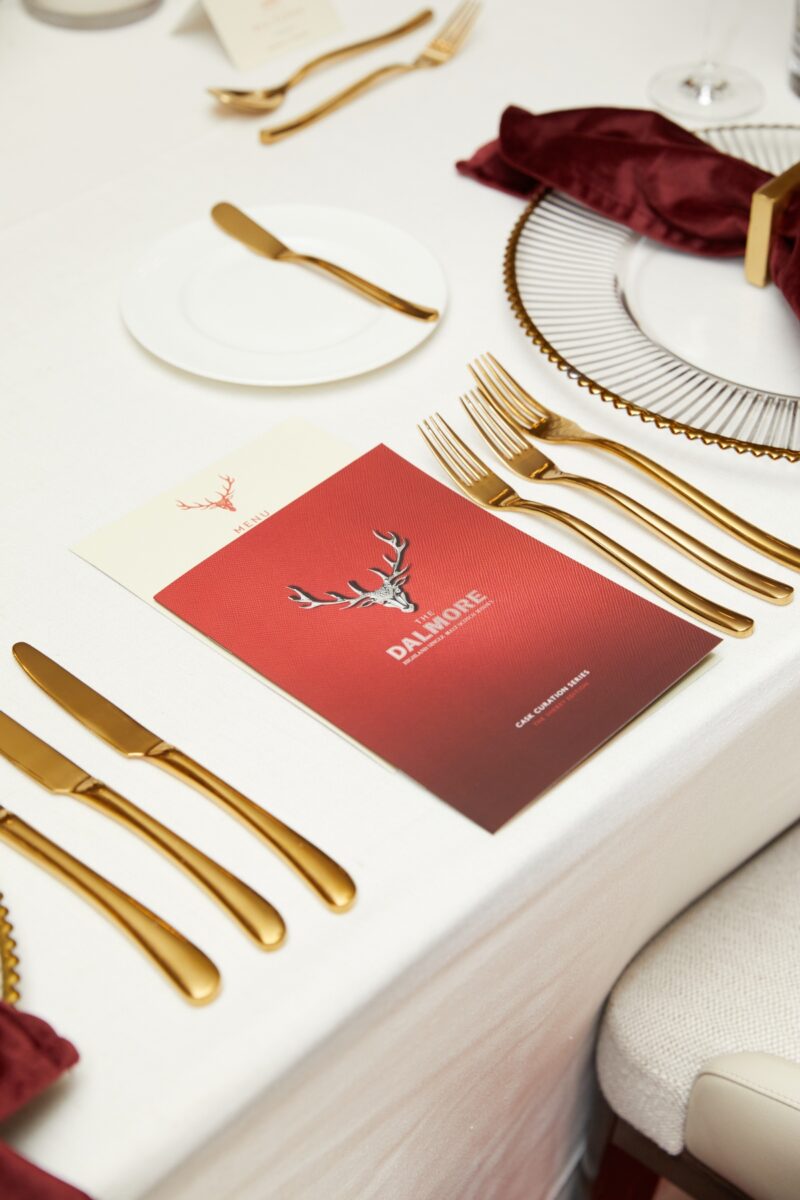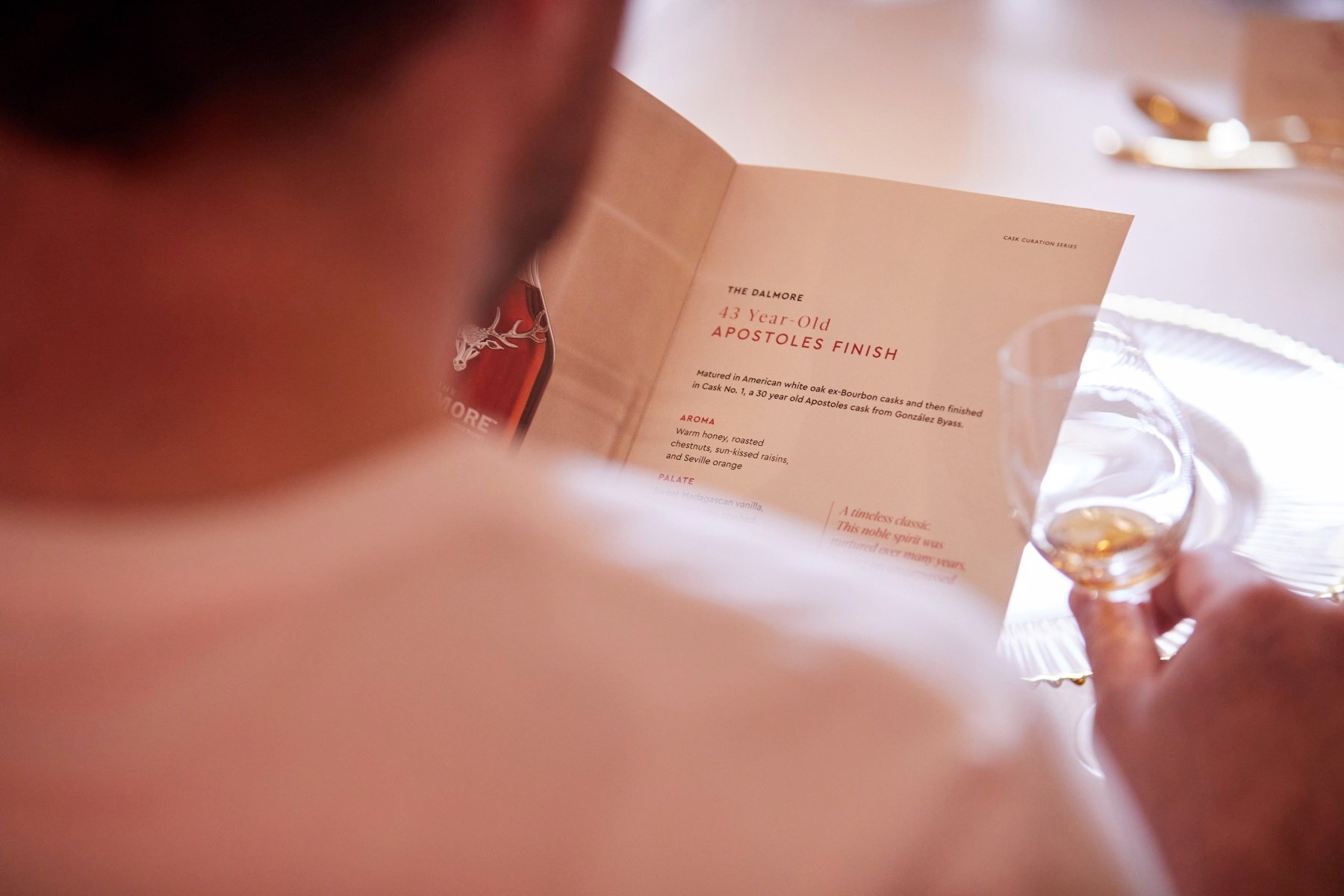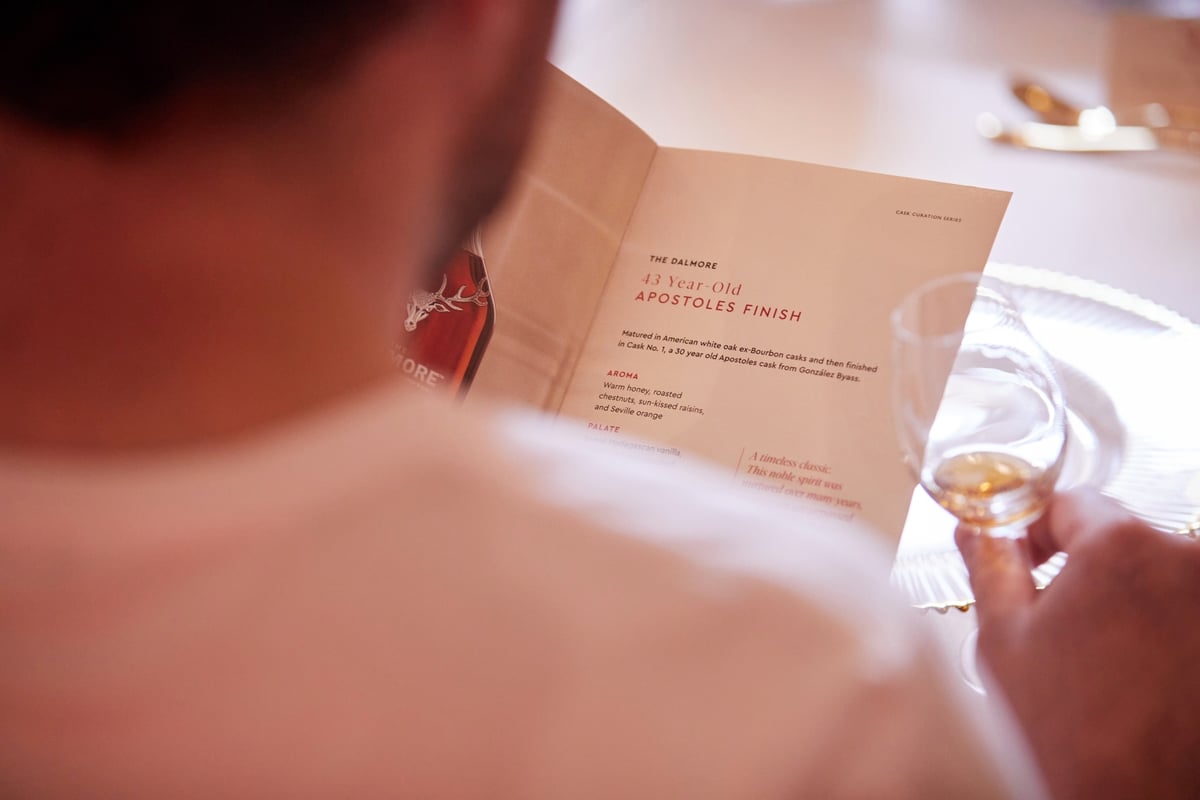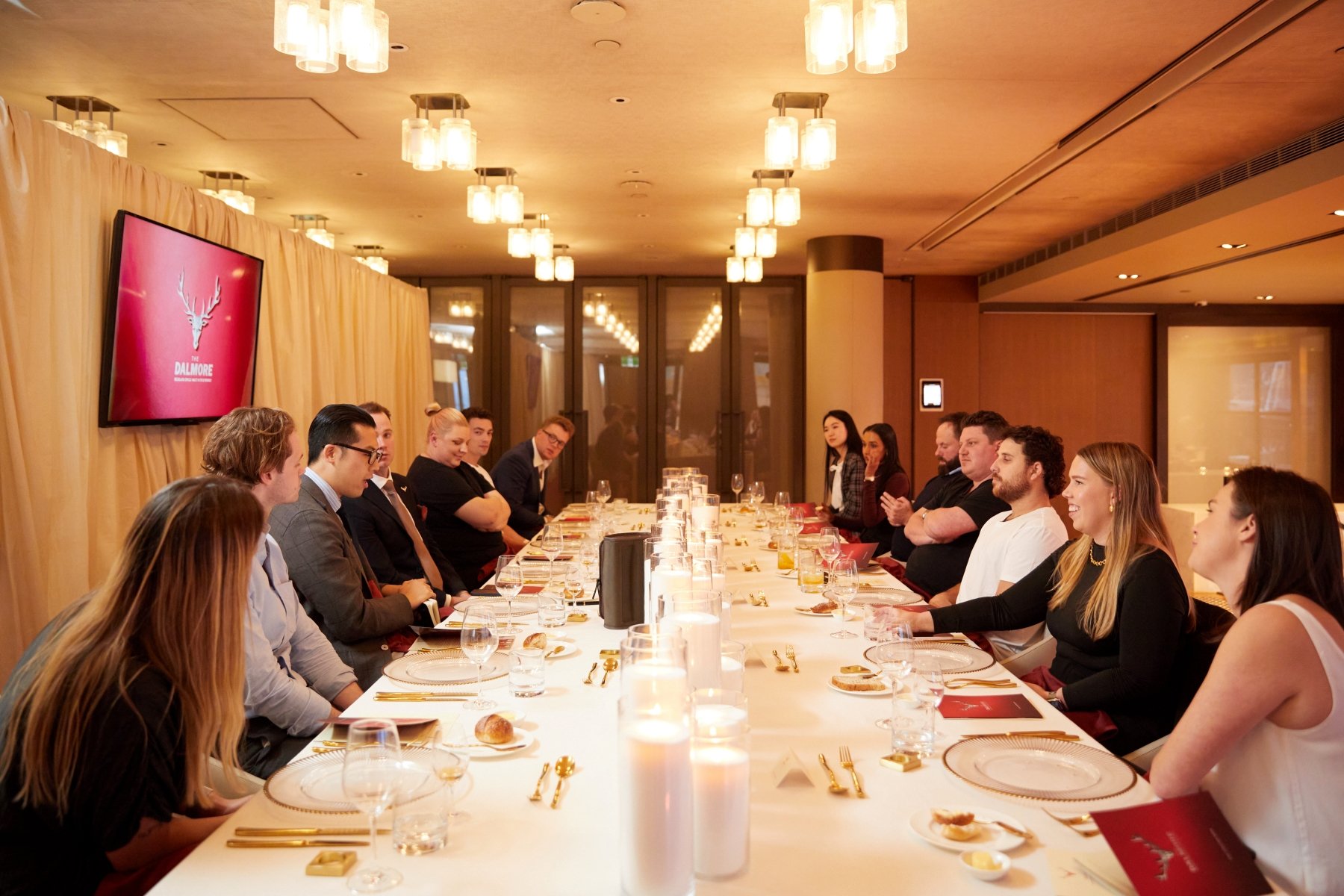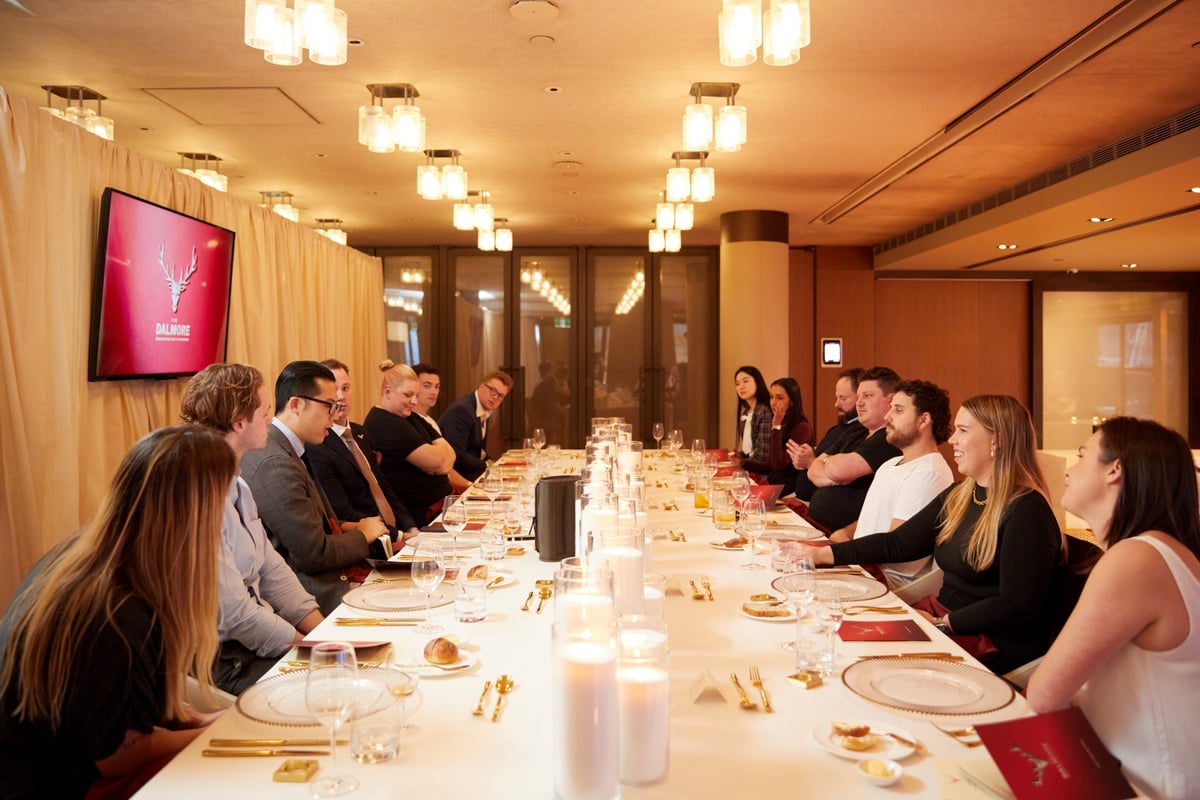 ---
Enjoyed this article? Then why not consider checking out some of our other whisky and premium-spirit related stories: